In this unusual occasion, the Coronaviruses outbreak, 1984 Tattoo & Piercing Studio always wondered what we could do for Vietnam, for the warrior spirit of Vietnamese people. As one of the first tattoo studios to raise awareness and caution for our customers, we always do our best to keep the community safe and healthy. And now, we know that there's something that needs to be done to cheer up our beloved Vietnam, especially young generations. "Beats up Corona – Stay home fiesta" is our first move. 
Beats Up Corona – Stay Home Fiesta Campaign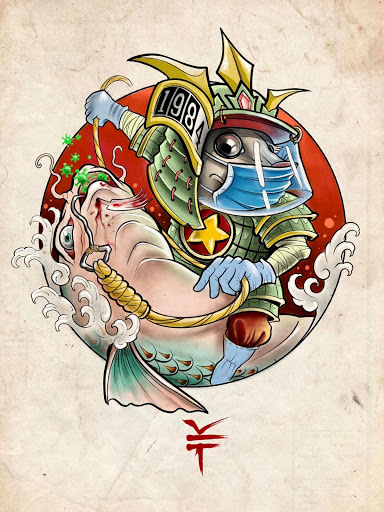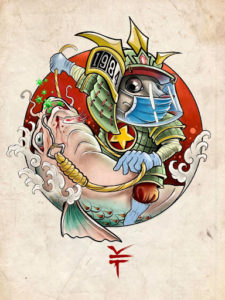 Started with art, all we have is endless creativity for art. 1984 Tattoo & Piercing Studio decided that in this extreme virus battle, we can use our incredible art in another way. Young Vietnamese guys and gals should be fully aware of the importance of social distancing and medical health to help our Vietnam overcome this challenge. So what's better than art to help us fulfil this desire?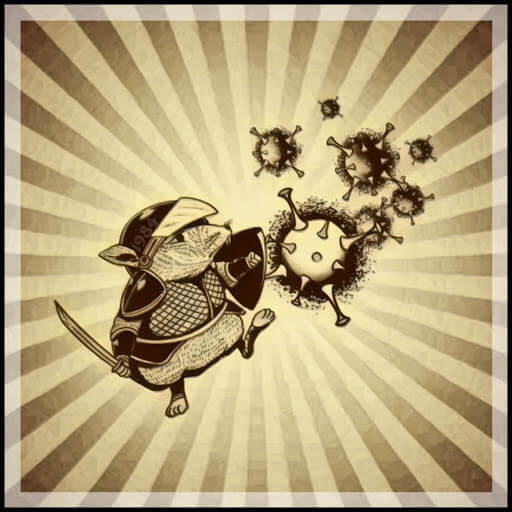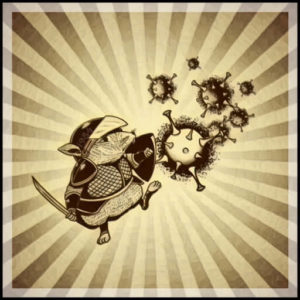 With the help of our phenomenal artist, we have made it all the way to represent our artwork. These paintings are our wishes for Vietnam, for all of us and especially for medical staff who are doing a marvellous job to Vietnam. They have poured the sweat and blood, putting themself in the risk, just for us to be safe. It's time we do something for our Vietnam!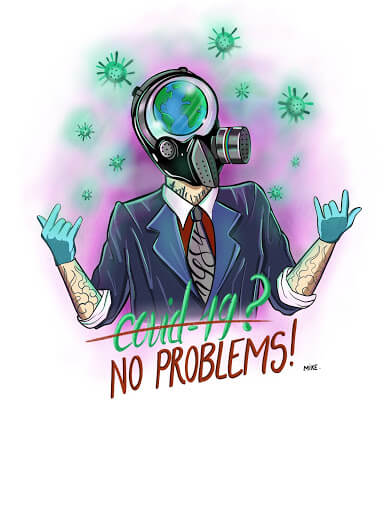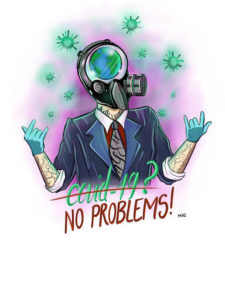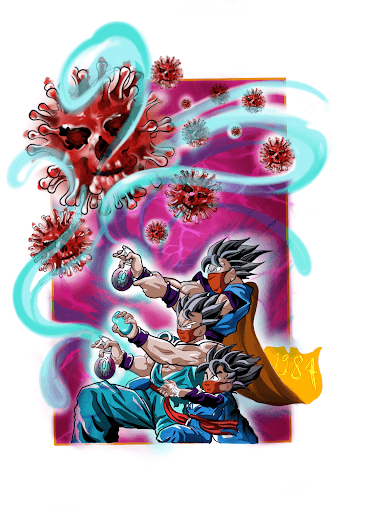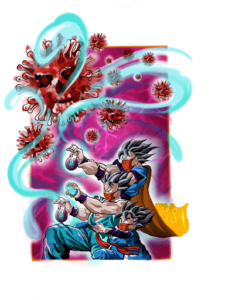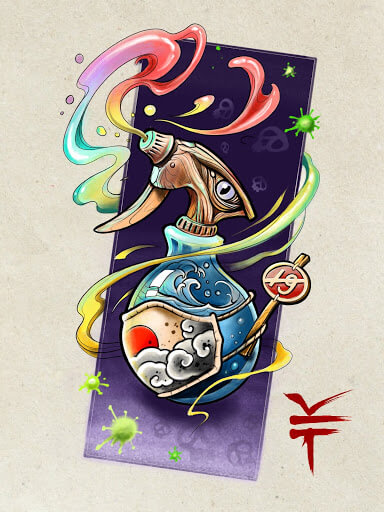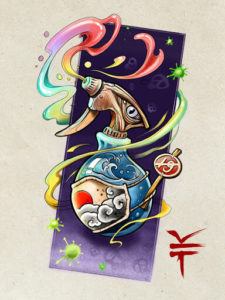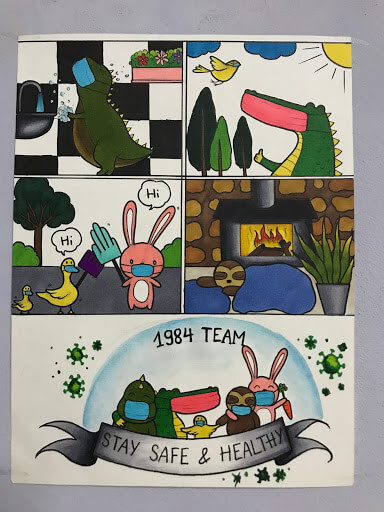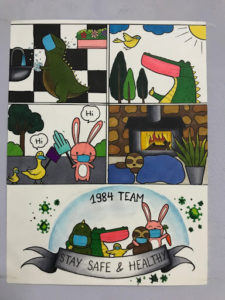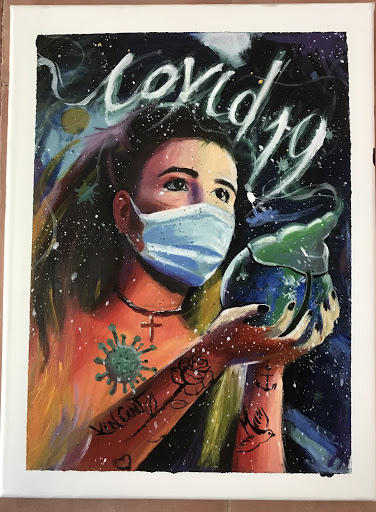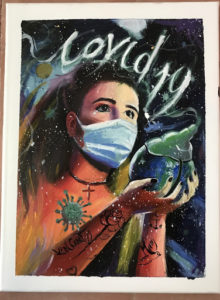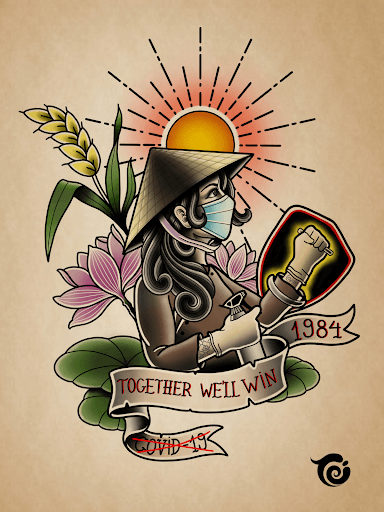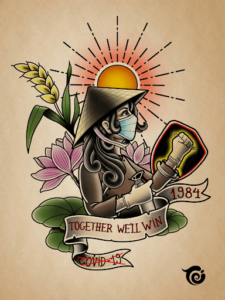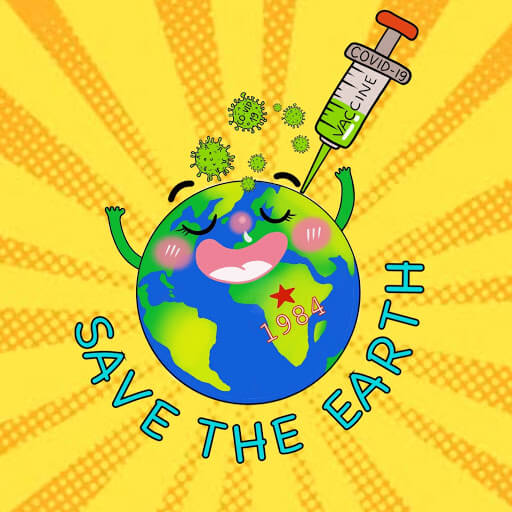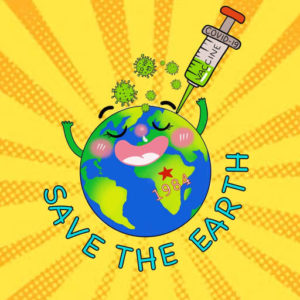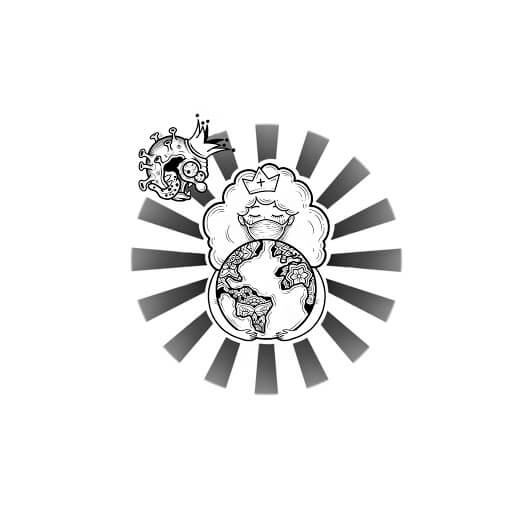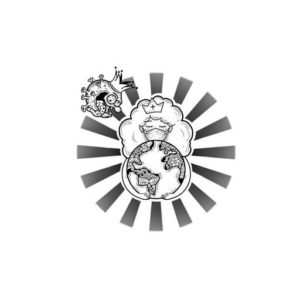 What Have We Done During The Virus Outbreak?
In all of our Hanoi and Hoian tattoo studios, we are the first one to make a move in keeping our artist, staff and customers safe. Putting all of our effort in providing everyone with face masks when walking in, hand sanitizer always ready to use, 1984 Tattoo & Piercing Studio priority is your safety.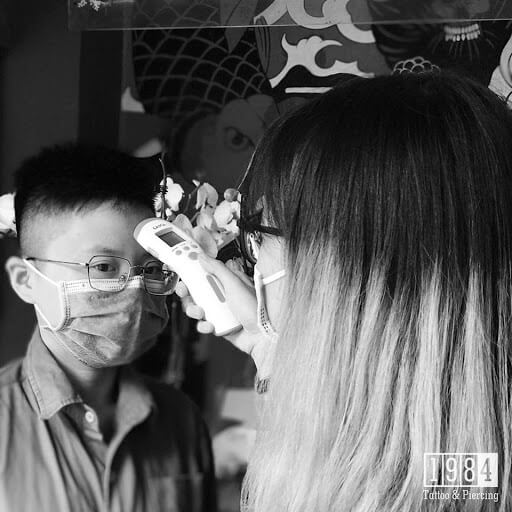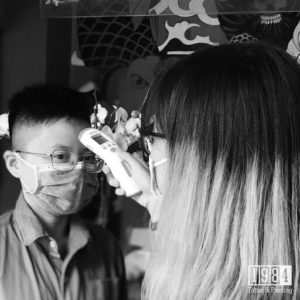 Moreover, when the infected cases rise, we have equipped our store with forehead thermometers and sterilise our studio every day, keeping the space open for natural air circulation. During that time, there were no worries in tattooing with 1984 Tattoo & Studio.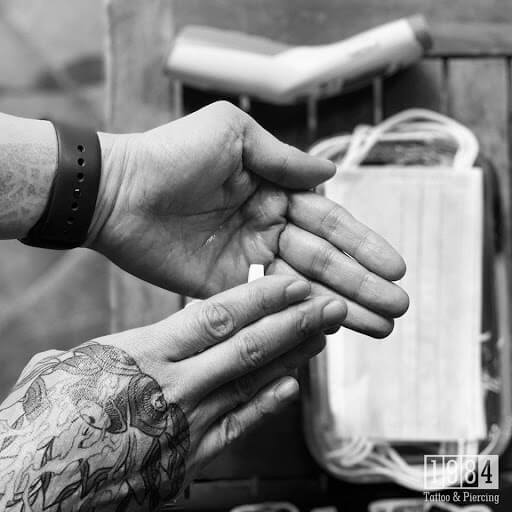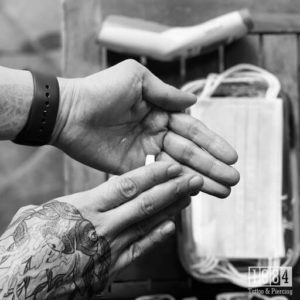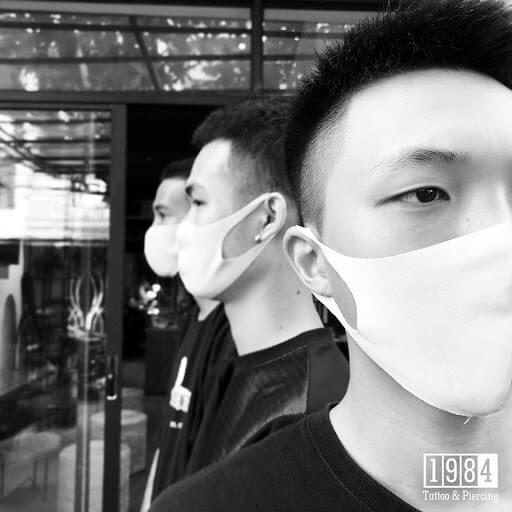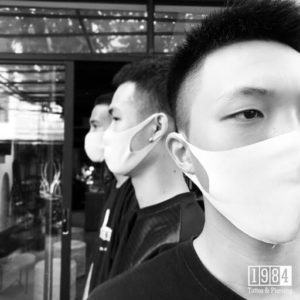 And now, we are putting more effort than ever to use our talent, our art to spread the message about the importance of staying home. Once you stay home, you're a soldier of our nation in the battle with Coronavirus. Staying home is for you, for your family and the community. 
Join Us To Spread The Message
If you're wondering what all of us can do to help raise awareness and enhance the social spirit of young Vietnamese generations, join us. By sharing the message out for your family and friends, providing them with all safety tips and encouraging each other to stay home, you're protecting our Vietnam. So today, help us share this message to everyone. Let's make Vietnam greater than ever, safer than ever and stronger than ever. Together we can do this. 
By the meantime, while staying at home, we have provided you with many useful tattoo & piercing tips and design inspiration on our blogs. Make sure you check that out here for quality entertainment articles during this time. Stay home, stay strong, let's do this Vietnam!