There are some piercing aftercare instructions below that you should follow to get the best final result. We always stand by your side throughout the healing process. Don't hesitate to ask us if you need any further information.
What could possibly happens during the process
Your piercing will swell for the first 1 or 3 weeks, depends on individual skin. 

When it's healing : itchiness, pain, irritation or yellow liquid might dries up around piercing area. (Please clean them when you see them)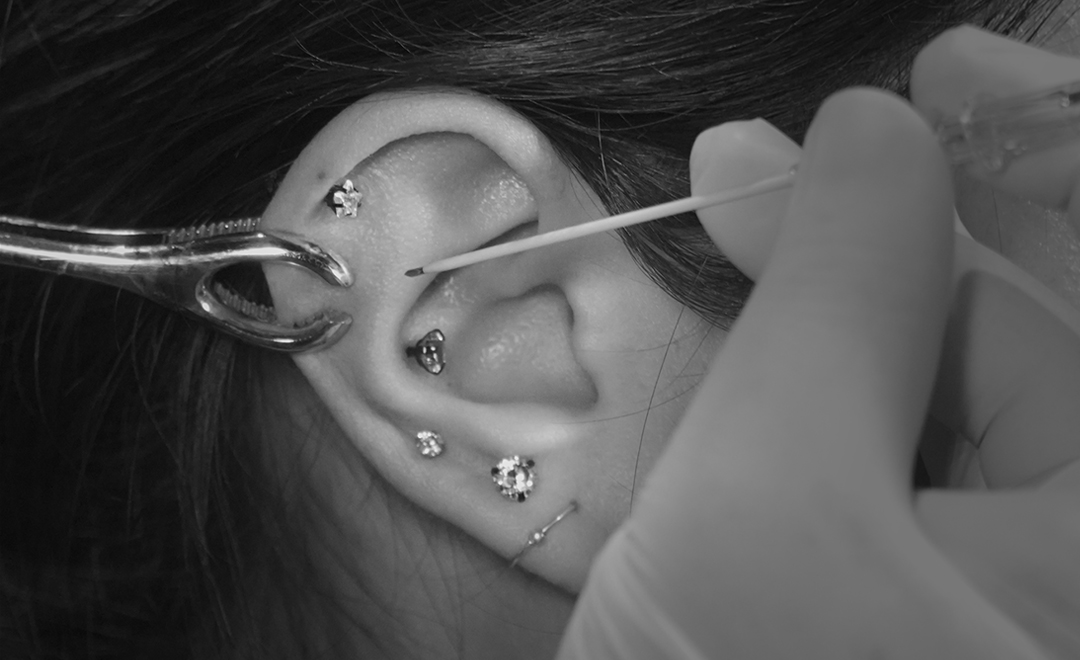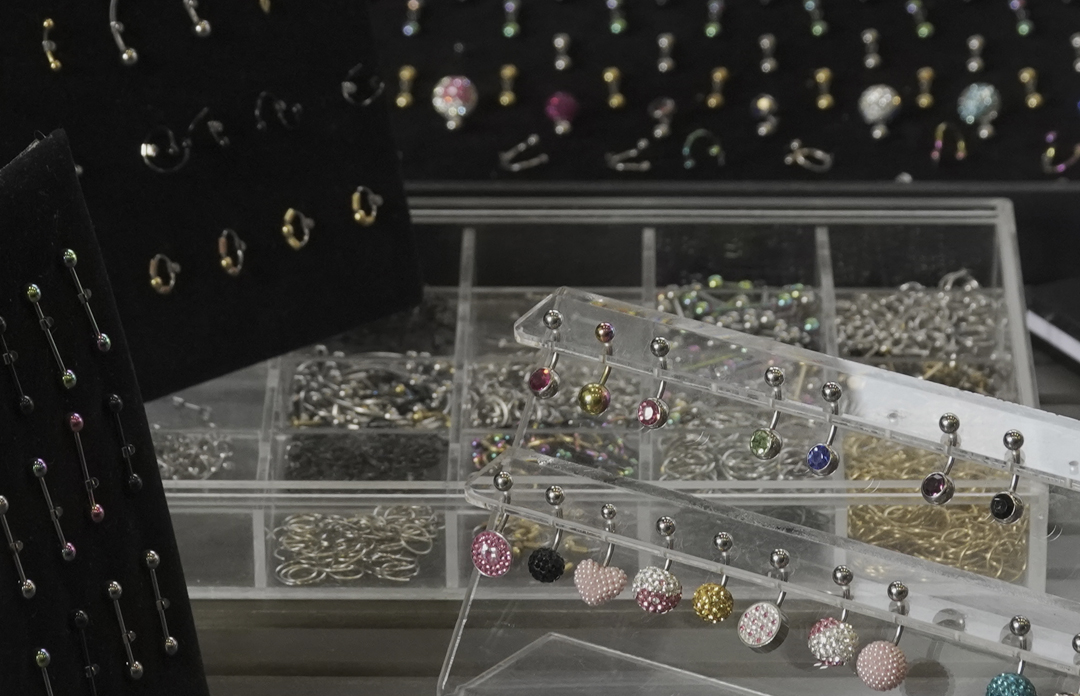 What to avoid :
Food such as : water spinach or morning glory, beef, sticky rice and chicken's skin.

Changing the jewelry too soon once you got them pierced. 
If any cases you would like to change the jewelry anytime sooner, please check up with your piercer or nearest piercing parlor for advice.
Gargle with salt water after every meal (do not swallow). Don't use any mouthwash contains alcohol or chemicals ingredients/strong minty flavors. 

Ibuprofen, Naproxen sodium also an option to eases down the irritation and swollen piercing. (Ice water does the trick as well)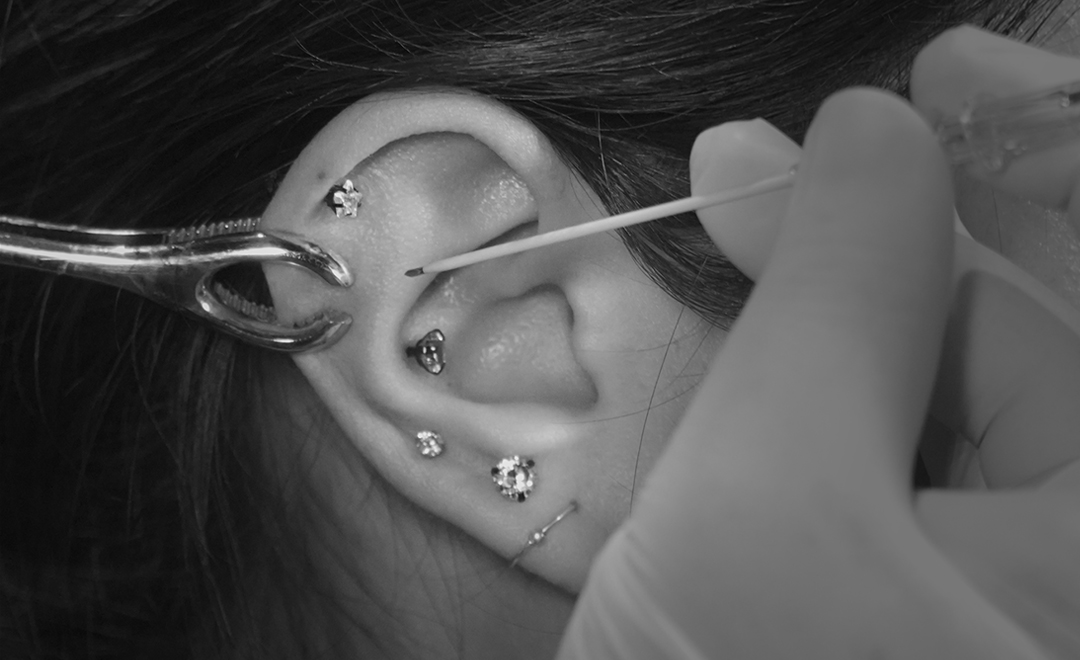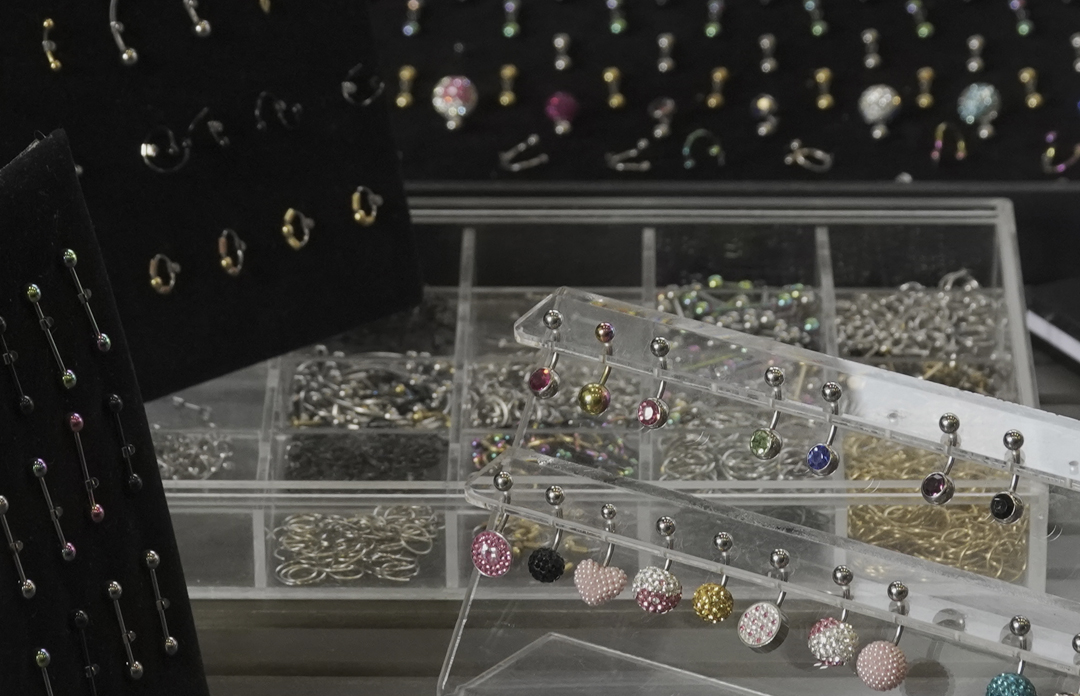 Belly button tends to takes up 1 or 2 years in order to heal completely and properly. 

Avoid wearing high waist jeans, tight pants that could possibly rub onto the piercing area. 

Skip the exercise related to the belly as long as possible. 

Dry your belly button after every shower by using a Q-tips or cotton balls. 
Wear strapless bra or loose sport bra around 2 – 3 months.  

Sexual inter course is NOT an option during the healing process.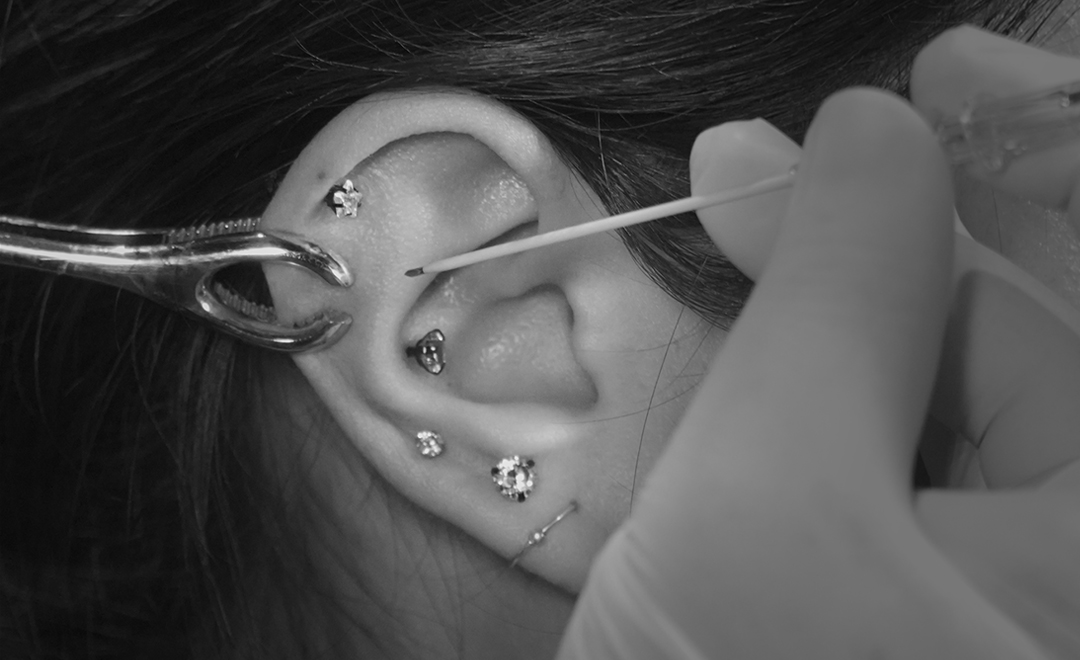 For complicated or heavy jewelry, it's best to wait for a year
A piercing will heal from the outside slowly to the inside, it might seems like it's already healed at the surface but any touch, activities can causes it to swell or worse, infection. Therefore, be patient with your piercings, avoid any contacts or exercise. 
Other elements such as : weather, environment, skin types, aftercare or even your health condition can also affects onto the piercing. A healthy lifestyle will be the best option above all for a good behaved piercing. 
Side notes : with a pierced area up-to 1 year, can closed up anytime if you don't have any jewelry in for a while.
DON'T USE : Betadine, Hibiclens, alcohol, Hydro Peroxide or any soap contains triclosan, they will destroy your skin cells. Ointment will block the air way of your piercing and slow down the healing process. 
If you wish to remove your piercing, remember to continue to clean them for the next 3-5 days after.
Finally, if you have any further question about piercing aftercare please contact us here.