Let us walk you through the tattoo procedures.
First of all, we know that you have your own idea for your tattoo or piercing. Thus, a group of talented artists, always prepared to serve you, stands ready to transform your concept into a distinctive design.
Our English-proficient team is always available to assist with your inquiries. We provide a complimentary consultation and ensure a transparent, top-notch tattoo process.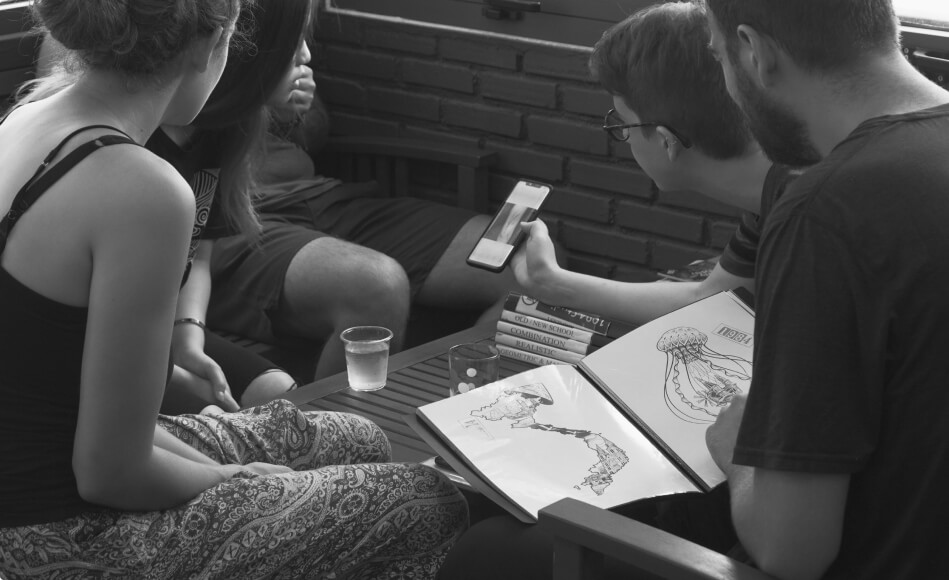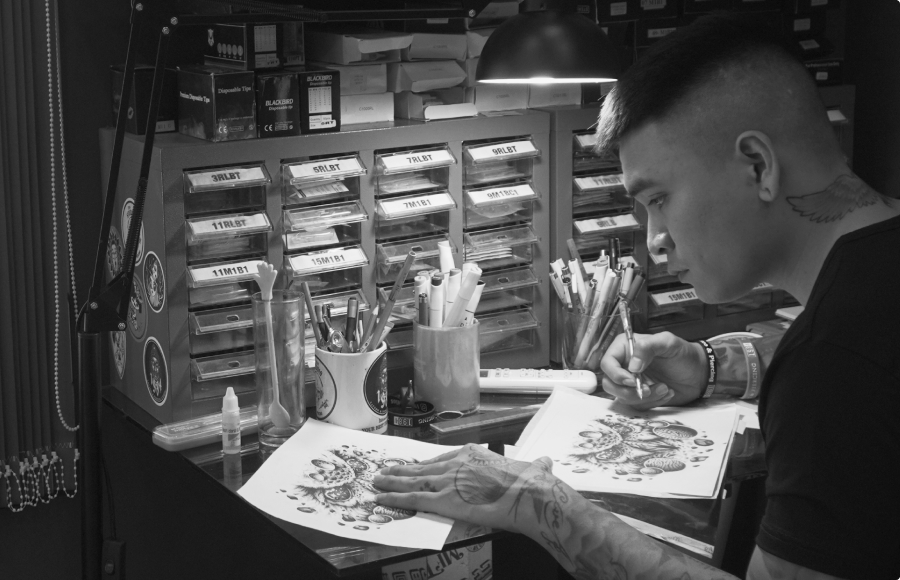 Then, when the final agreement has been made, tattoo artist then begins to work on the design. Combine your requests and our artistic minds to create beautiful, quality yet, unique artwork.
In addition, keeping hygiene is the leading principle of 1984 Studio. All tattoo equipment is carefully sterilized and covered, every single needle, razor, ink cup,… is one-used only, tattoo ink imported from US…This shall ensure a happy, satisfied experience for you through out the tattoo session. All you need is relax, sit back and we'll take care of the rest.
Last but not least, beside all of the above, aftercare is also an important step that you and your friends need to know. The way you take care of your new ink and how you do it, has a big impact onto the healed tattoo. Our staff will share their own knowledge, what they experienced and helpful tips to guide/support you till the very end.
Finally, if you have any further question about tattoo process please contact us here.