What Piercing service Do Our studio Offer?
Our shops do every kind of piercing service that you can imagine. Here are some of the more popular ones that we offer: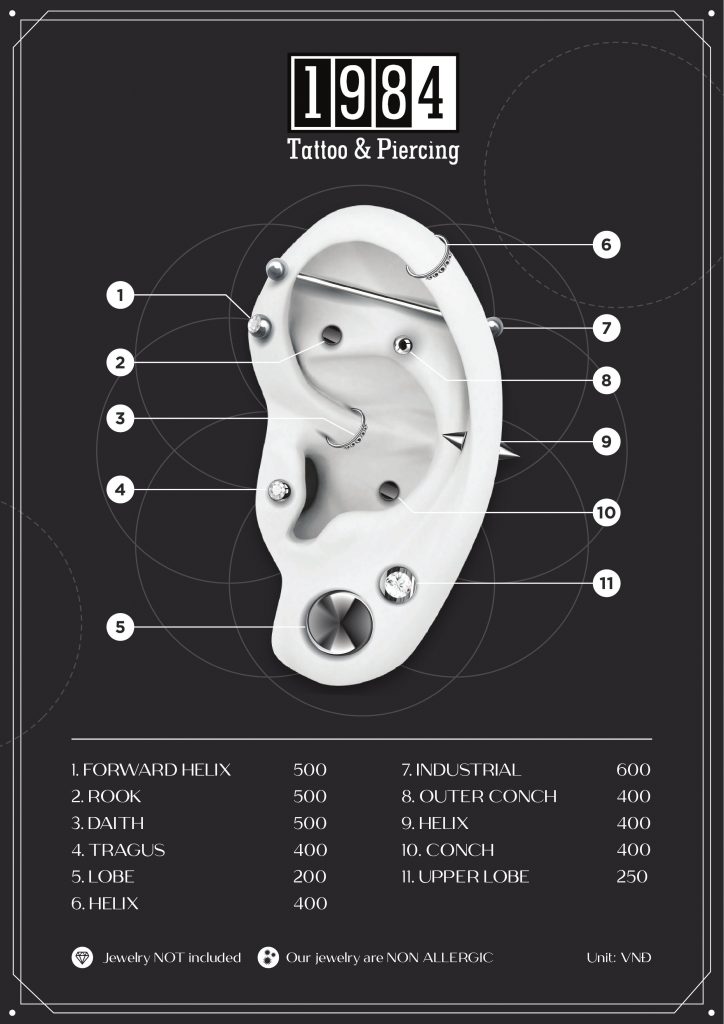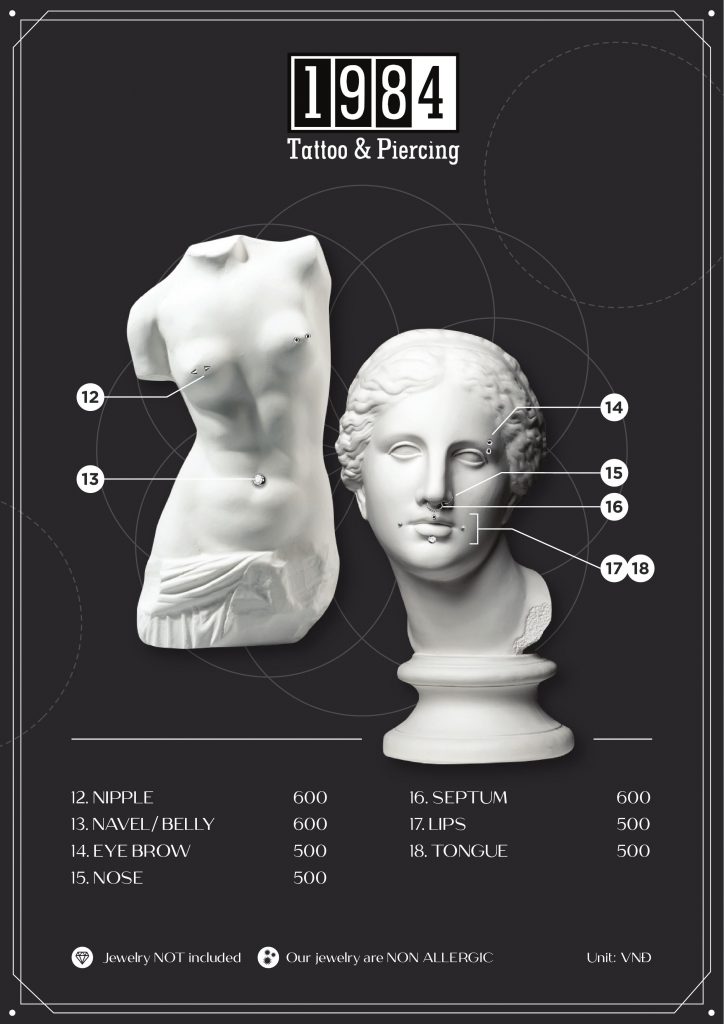 Our stores offer a wide variety of piercings to cater to your unique style. Here are some of the most sought-after options that we provide. 
If you're unable to find what you're looking for, please leave us a message here. We'll do our utmost to locate it for you.
WHAT COULD POSSIBLY HAPPENS DURING THE PROCESS?
Your piercing will swell for the first 1 or 3 weeks, depends on individual skin.
When it's healing : itchiness, pain, irritation or yellow liquid might dries up around piercing area. (Please clean them when you see them)
Food such as : water spinach or morning glory, beef, sticky rice and chicken's skin.

Changing the jewelry too soon once you got them pierced.
Can I get many piercings at the same time?
Yes, you can. However, it depends on the placements and your body condition (just in case of swelling)
For cartilage piercings (on ears or nose), you should get 2-3 piercings per side maximum.
Can I get a ring right from the first piercing?
We always recommend using a straight stud for the first piercing because it moves around less than a ring, which fastens the healing process.
For the lobe area which is easy to take care of and heal, you can get a ring from the first piercing.