Asian koi fish tattoo design started with just a pure, common carp in China. Then they made such an incredible journey to Japan and profoundly influenced Japanese art, which included tattoo art. Koi fish tattoo designs are a common subject in the industry since it's so hard to resist its charm. In this article, we will walk you through a journey with this beautiful fish and 12 amazing tattoo designs. 
Meaning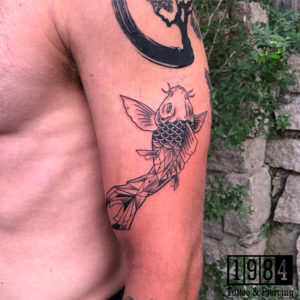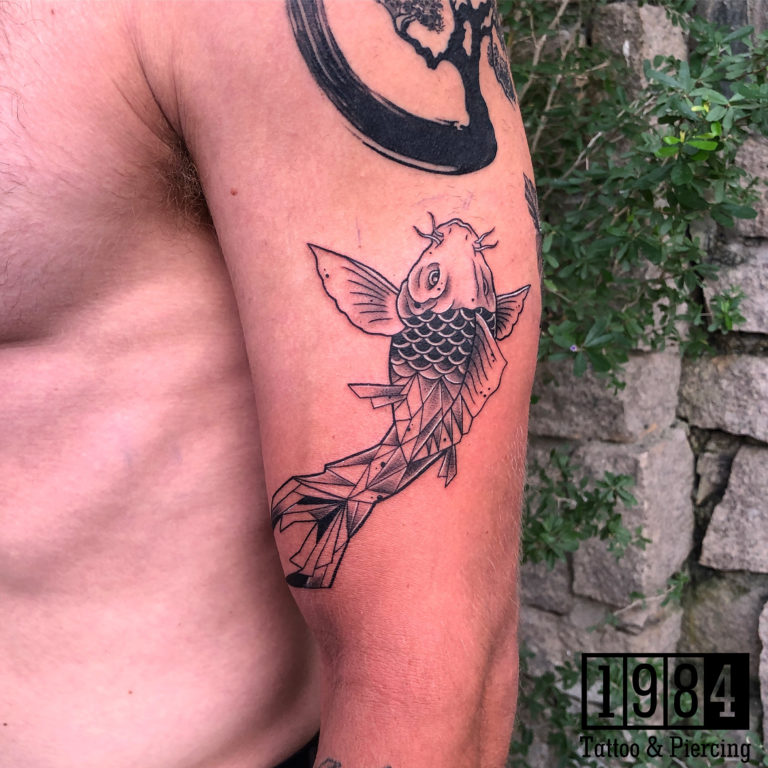 In Japanese words, "koi" means carp, which is commonly known as carp fish. Sounds extremely simple, but hold on, the koi fish tattoo is not just that. It is a beautiful symbol that is packed with extraordinary meanings. Koi fish is a popular subject when it comes to tattooing. To most people, koi fish tattoo design is the symbol of strength, luck, and wealth. But according to Chinese mythology, the koi fish tattoo design also represents determination and independence. Due to these beautiful meanings, no wonder why both men and women love koi fish tattoo design.
Another interesting side of the koi fish tattoo is that they come in so many choices of color. Picking out one without knowing its meaning is difficult, but previously we had made an article that describes very detail a koi tattoo design meaning by color. Make sure to check that out.
Beautiful Koi Fish Tattoo Design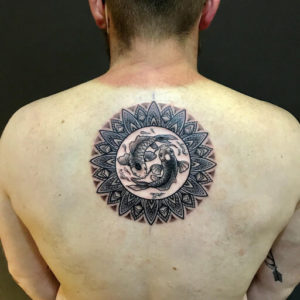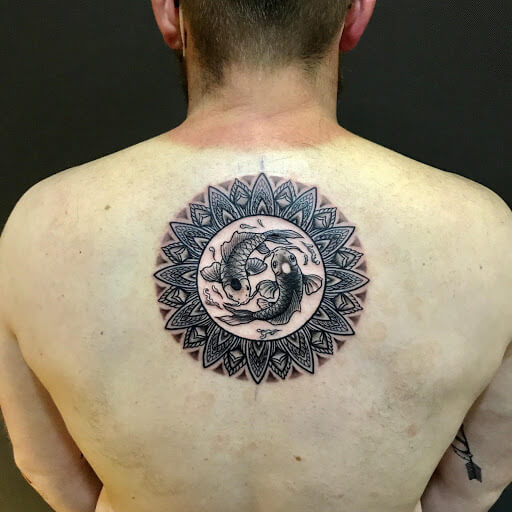 We started with a unique koi fish tattoo design in combination with the mandala tattoo. Both of them already represent phenomenal meaning, and when combining, it's such a beautiful tattoo. The design speaks for itself with the hope of eternity, intelligence, and strength.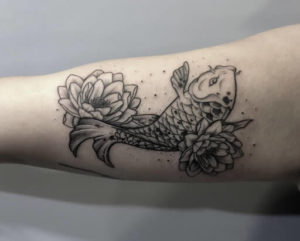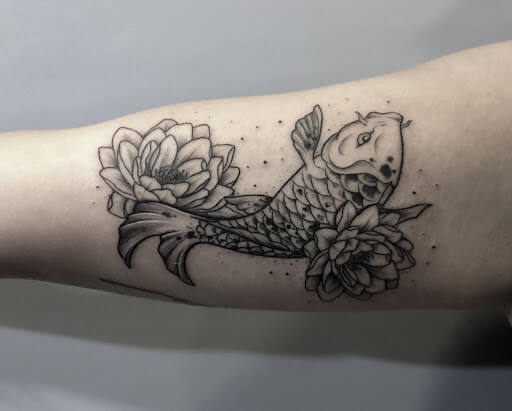 Koi fish tattoo designs are generally seen in association with lotus tattoos. On its own, lotus tattoos symbolizes purity, intelligence, and strength to overcome every obstacle in life. Work as a duo with koi fish tattoo; this design is robust in meaning and charming in the outlook.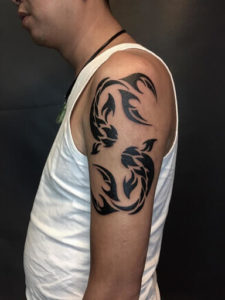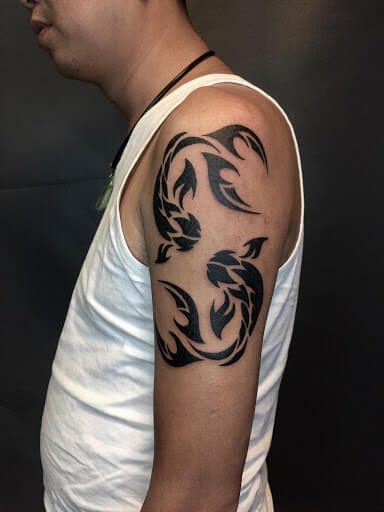 Koi fish tattoo design is not only for women; men can have a sharp twist on it as well. This koi fish is inked in Maori style, which is both impressive and masculine at the same time. The design is carrying the soul and meaning of a koi fish tattoo and put into the sacred and powerful Maori style. They turn out extra good.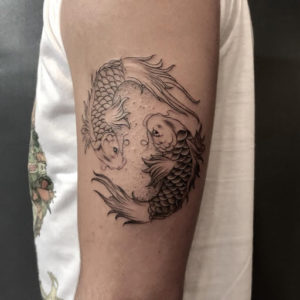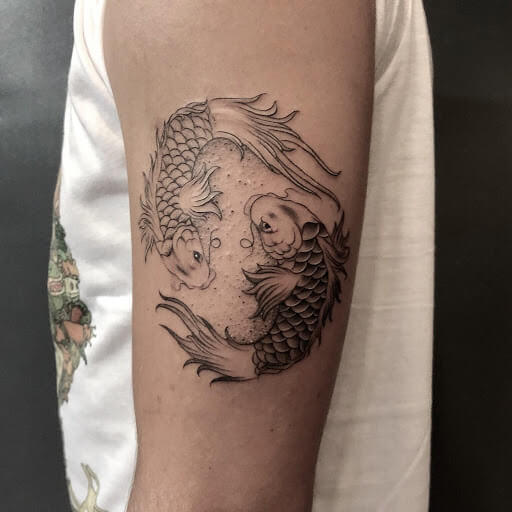 A couple of black and white koi fish tattoo designs are known to represent Yin – Yang, according to Asian culture. This means that the design symbolizes the perfect balance of life. Inked in a delicate style, this koi fish tattoo design is an incredible piece for both men and women.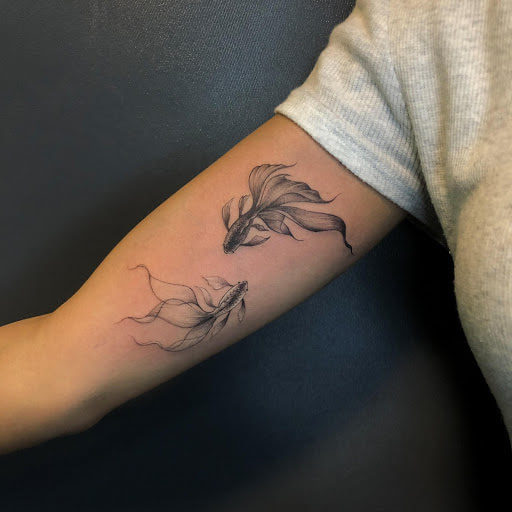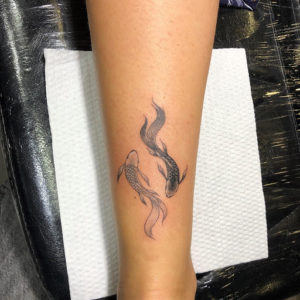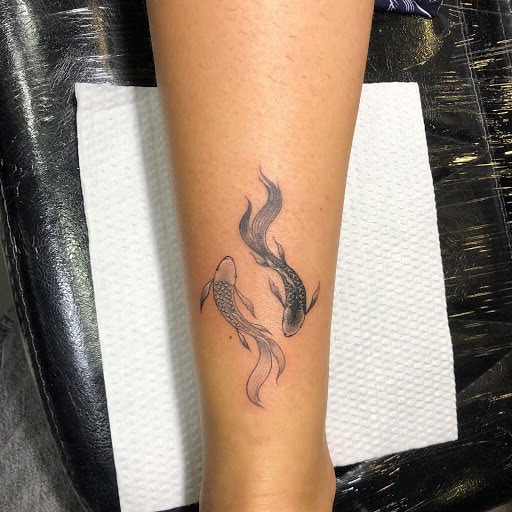 If you want to try out something different, delicate yet still powerful and impressive, this design in watercolor is just right for you. The tattoo replicates the motion of the fish and the water by a lovely touch of watercolor, giving it a beautiful vibrant.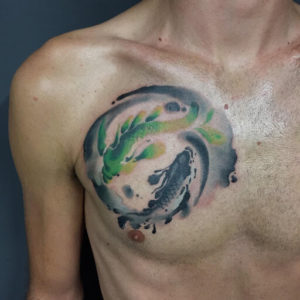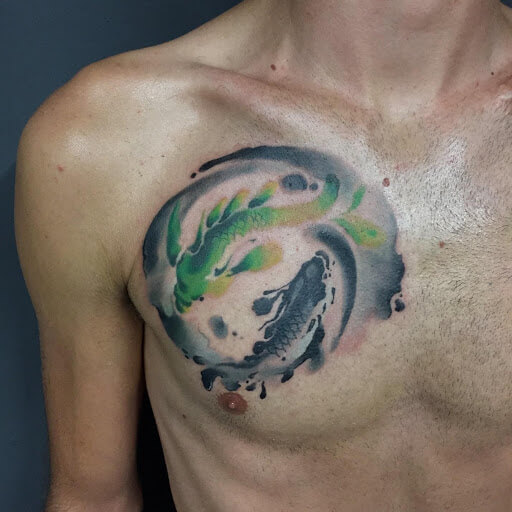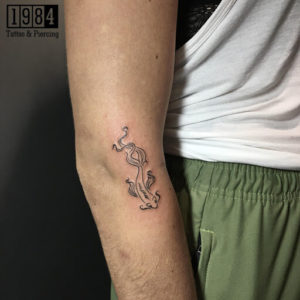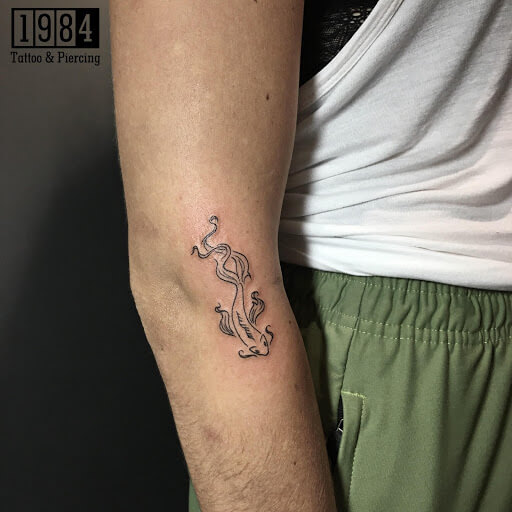 Or else, if you're a fan of small and minimal koi tattoo designs, this can be an excellent idea for you. Medium-sized, elegant and straightforward, what's better than this little yet extra meaningful tattoo?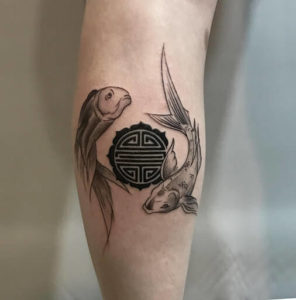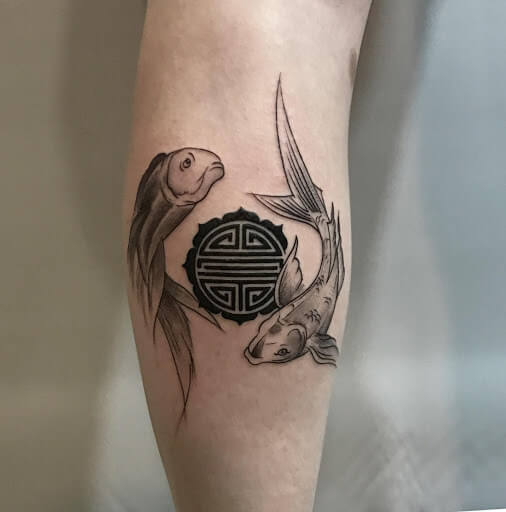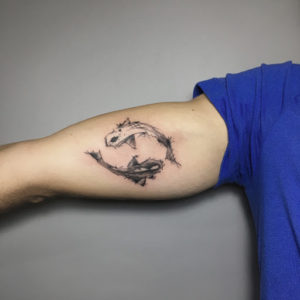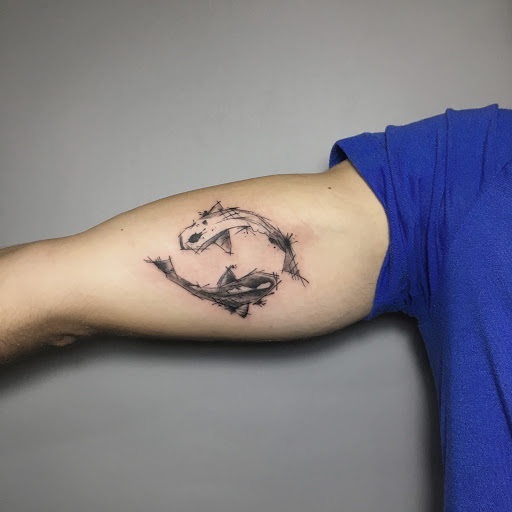 For more captivating stories about tattoos, feel free to explore our Blog. Additionally, you can check out our Facebook page for a variety of videos and images.