Tattoos often come with personal meanings and usually represent thoughts, belief and self-expression. Getting a nice tattoo on the ribs is one of the best ways to keep your message away from the eyes of the public but still iconic and impressive. From large and statement pieces to minimal and beautiful tattoos, it's all great to be inked on the ribs. Down here is 1984's artwork and suggestion for beautiful tattoos right on the ribs.
1. Blackwork, realism and more
The upper-body part, especially the ribs is just like a whole big canvas waiting for you to put some artistic and nice tattoos on. With styles like blackwork, realism and even tribal, this is a great space to work on some insane designs. Ribs tattoos are really a statement artwork on your body and we know, it's so hard to resist the charm of them.
A turtle with a touch of asian touch on the shell is just perfect to express the love of freedom, calm, patience and even wisdom.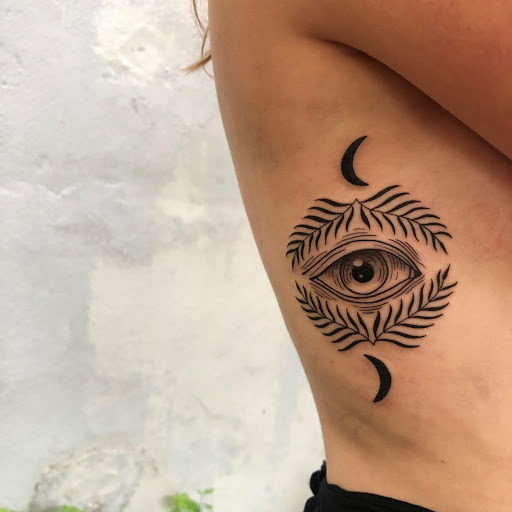 This is one of the most impressive art done by 1984 Tattoo & Piercing Studios. Who said blackwork can't be delicate and bold at the same time?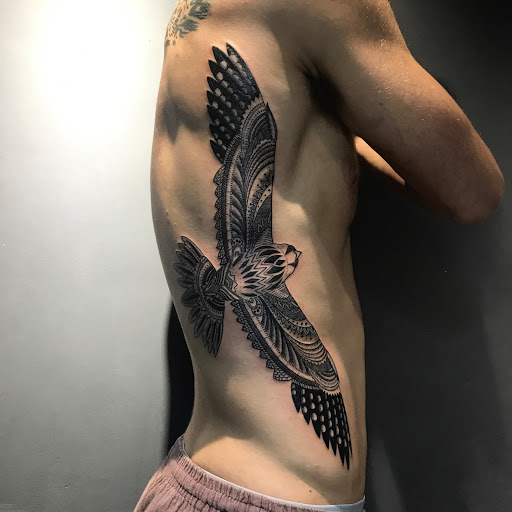 A black eagle with super detailed patterns inside is another great choice to impress masculine, intelligence and strength. Although this might take a long time to finish, we'll make sure the result is worth all the waiting.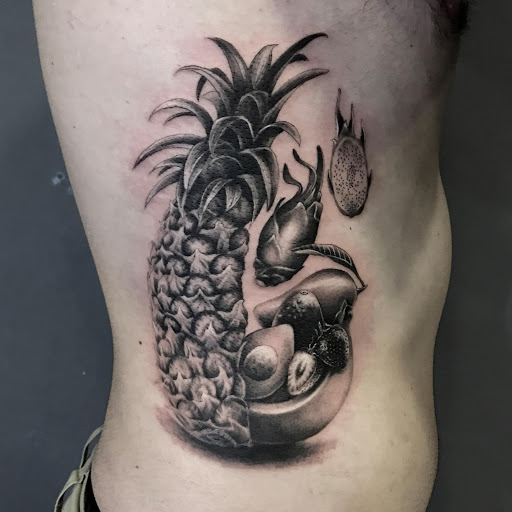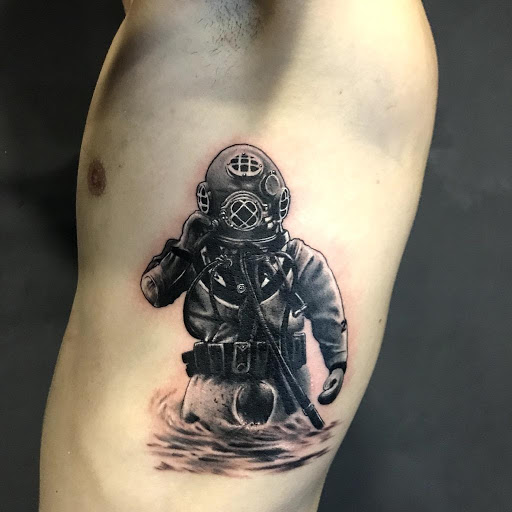 Realistic is also a go-to style when it comes to beautiful tattoos on ribs. Just tell us your ideas, we'll do anything possible to make the best artwork that you'll be proud of.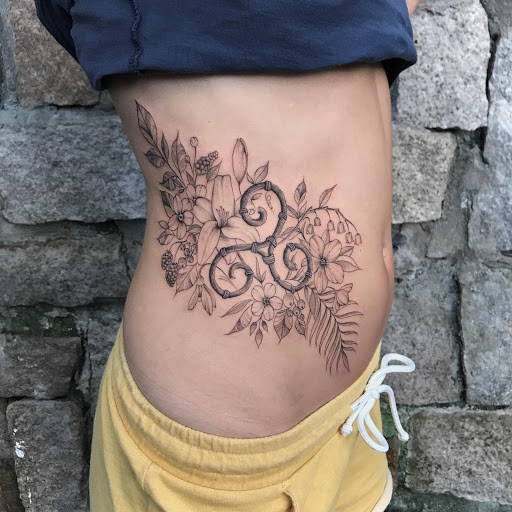 Ladies, we know how much you'd love a floral tattoo on this sexy and awesome position. So there you go, even if it's a tattoo on the upper or lower ribs, floral designs still create a huge impressive impact when looking at.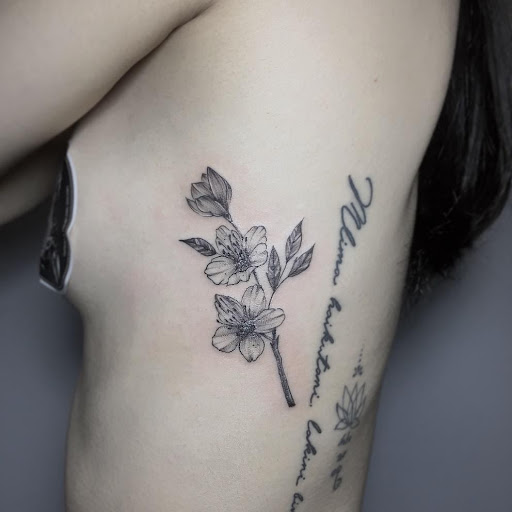 2. Fineline, watercolor and geometric
Moving on from these large, loud but beautiful tattoos, here are some nice tattoos design for you if you're into something smaller, more elegant but still great to express your personality. Fineline is an awesome style that fits this position of the body really well, especially for women.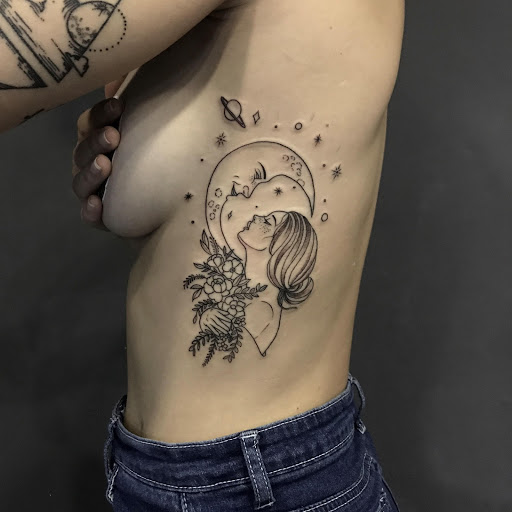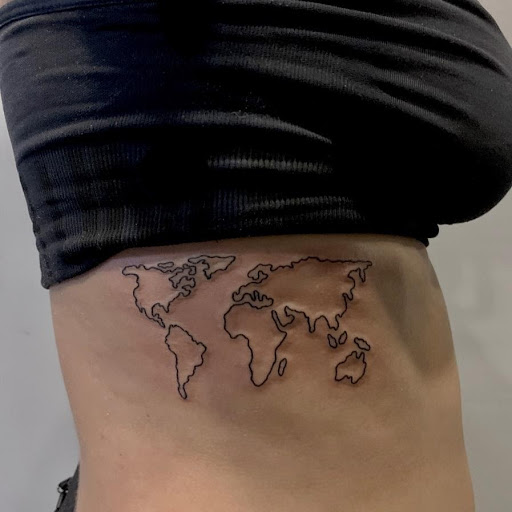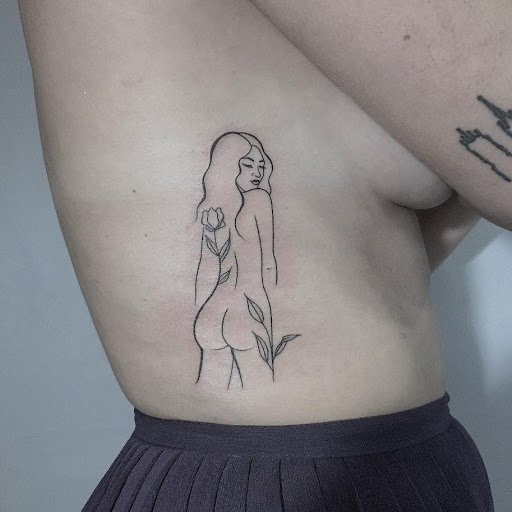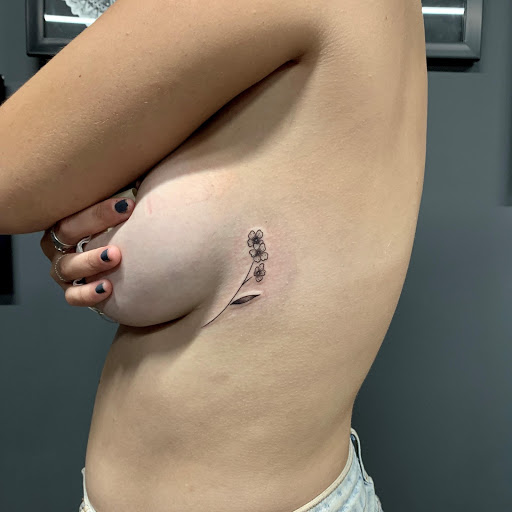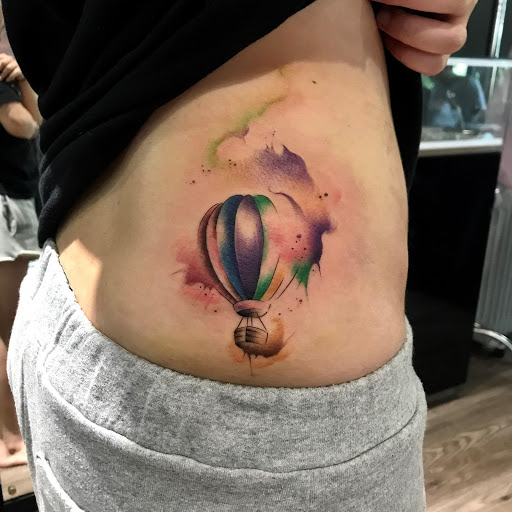 Less common, but better than expected are those watercolor tattoos on the ribs. This is an unexpected but absolutely suitable for watercolor tattoos since they're less likely to catch the sunlight or UV rays, so the tattoo will stay sharp and vibrant for much longer.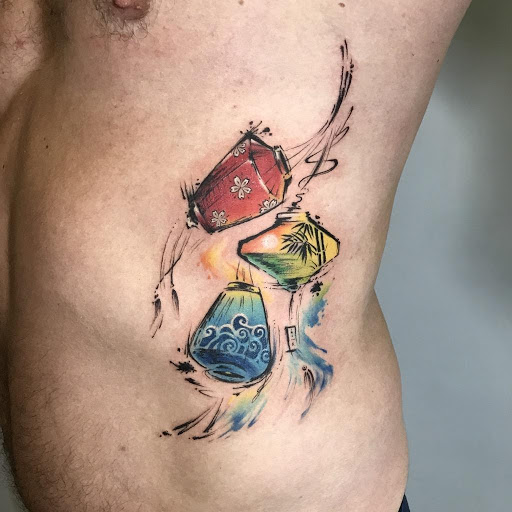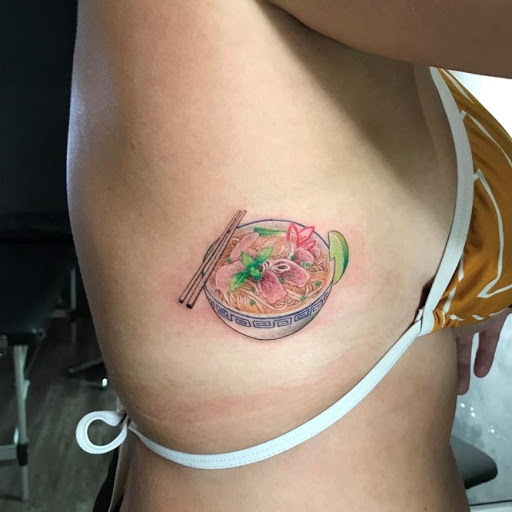 Geometric and many other styles are great for this position as well. Depending on the placement, these beautiful tattoos will turn out extraordinary just as you expected.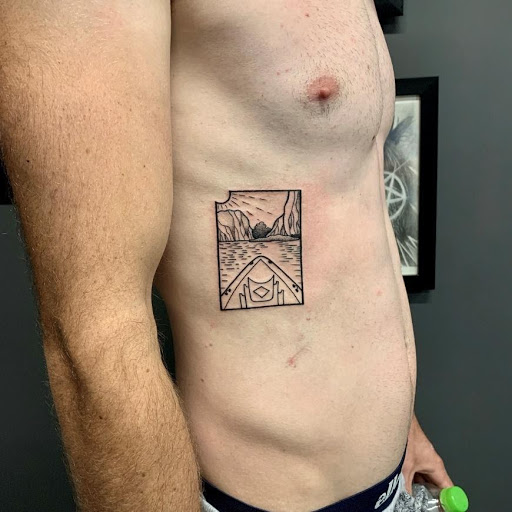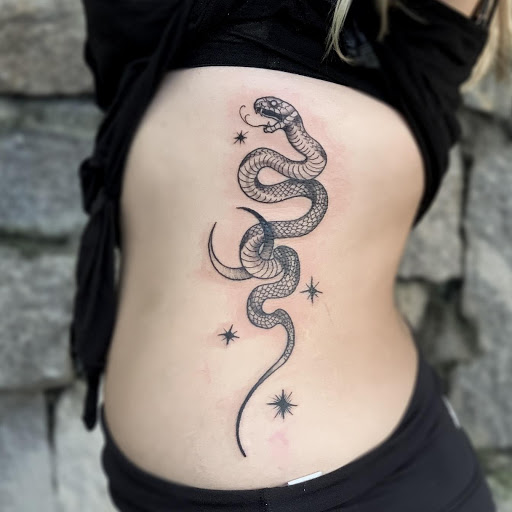 Check out some more ideas for a beautiful tattoo on the ribs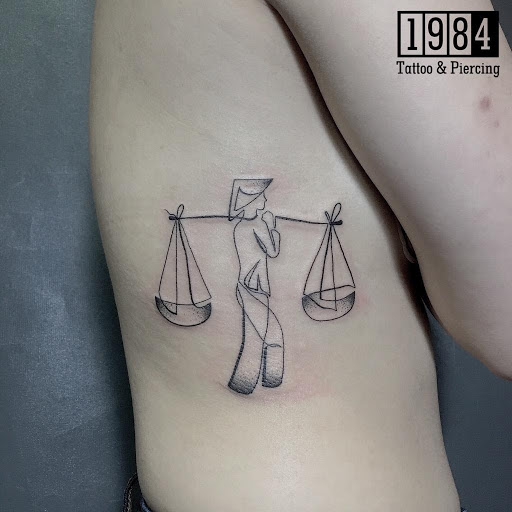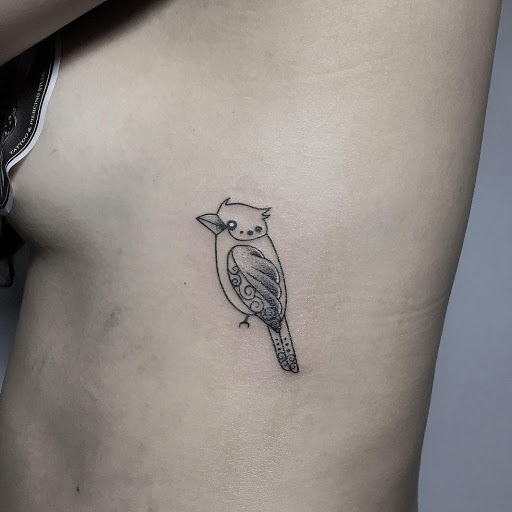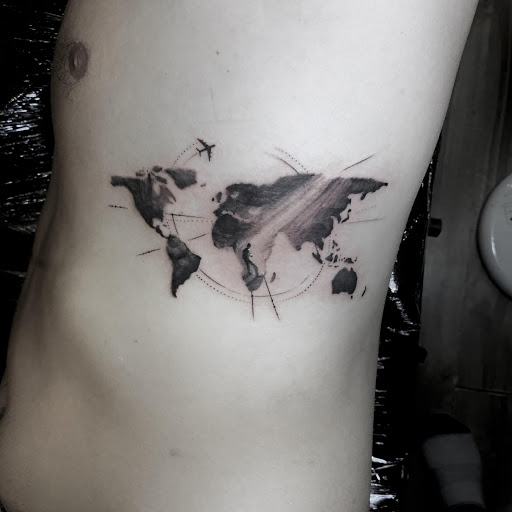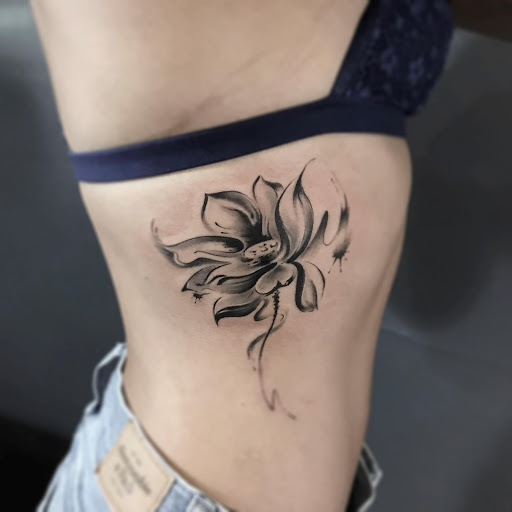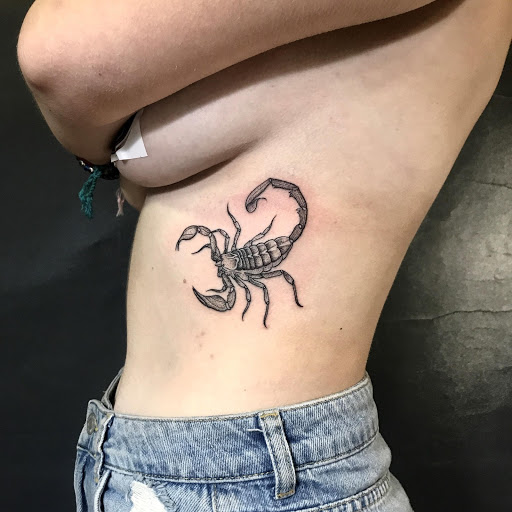 Above are our 22 fantastic ideas of tattoo on ribs. No matter what your favorite style is, we're sure that you can find your perfect pieces or ideas with us. Don't hesitate to check 1984 Tattoo & Piercing Studios for more ideas and designs. Here we have some of the best artists in HaNoi and Hoi An, ready to fulfil every one of your desire to create beautiful tattoos.