Lotus is well-known as a sacred symbol in Asian culture, it's also awarded as the national flower of Vietnam. According to the Asian myth, lotus flowers represent soul expansion, divine beauty, and purity. It is in a strong connection with Hinduism, Buddhism and many religions. That explains how the flower became so popular from the past and even until modern times. Vietnamese lotus flower tattoo is an elite artwork that many best tattoo artists in Vietnam would love to do. Sophisticated or simple, they're all bearing the beautifully deep meaning. Let's have a look at these incredible Vietnamese lotus flower tattoos.
1.

Blackwork Vietnamese lotus flower tattoo

 The classic Vietnamese lotus flower tattoo should be done in a classic black and white way. Most people think that a lotus flower or any floral tattoo needs to be in color to look great, but blackwork tattoos can prove the opposite thing. No matter if you want a simple design or a full detail 3D lotus tattoo, the best tattoo artists in Vietnam who are professional in this style can do it all. And speaking of Vietnamese, why not combine the national flower, which is the lotus, with other iconic Vietnamese features? Conical hats, motorbikes, ao dai, and so much more image to infuse your design and they'll all look incredible.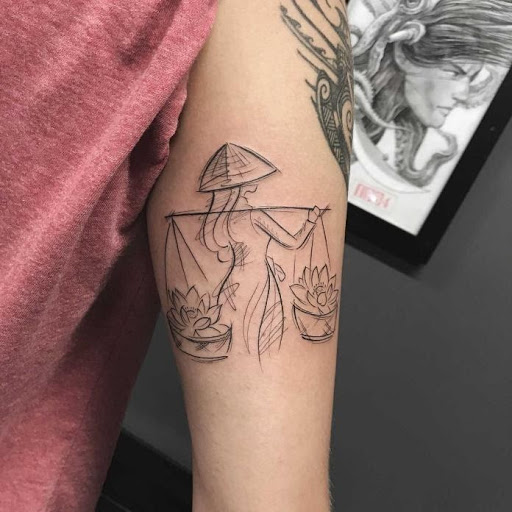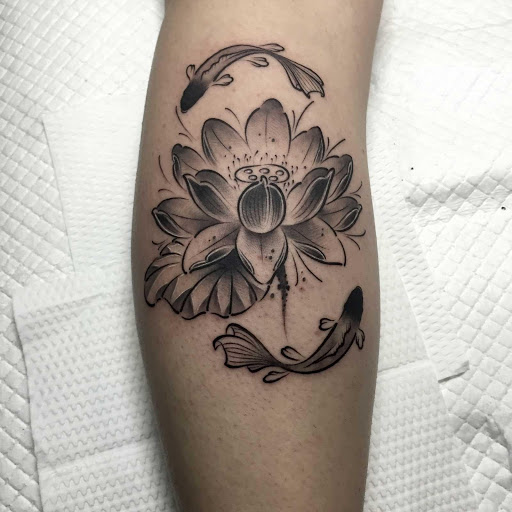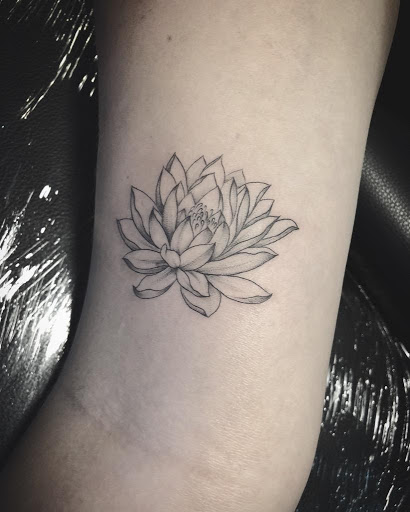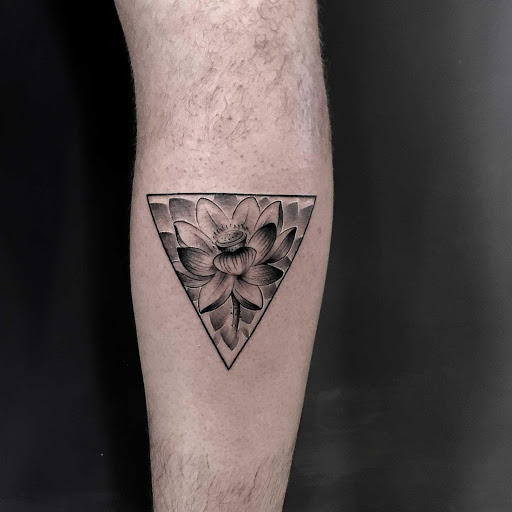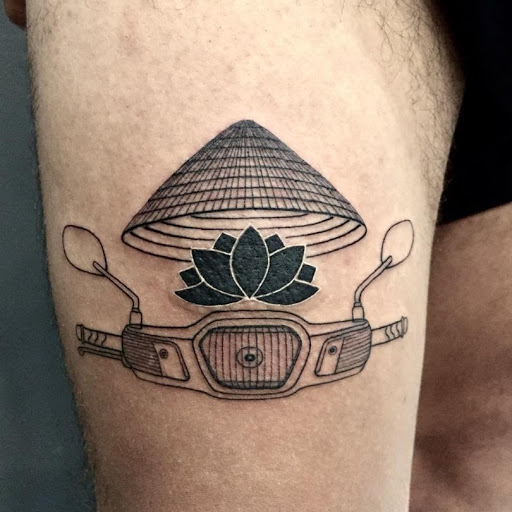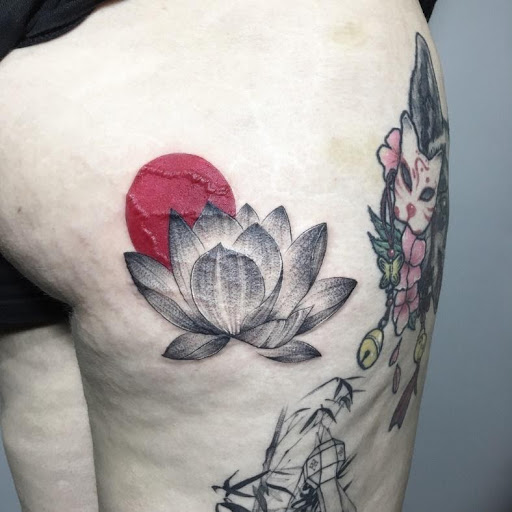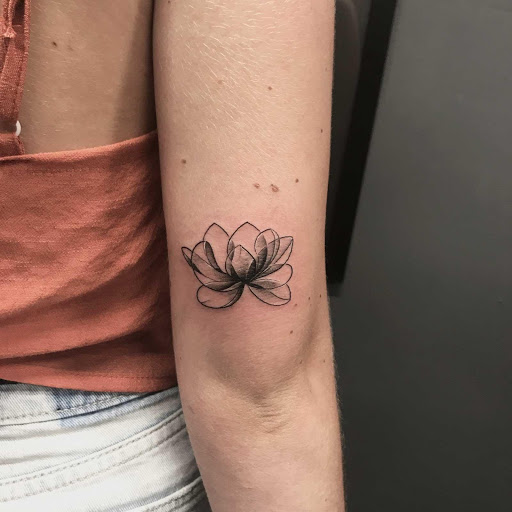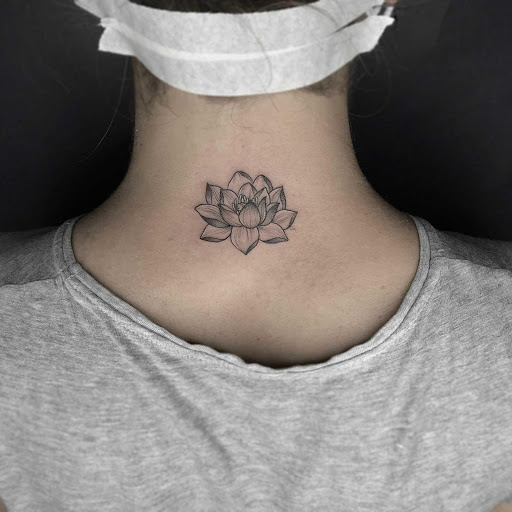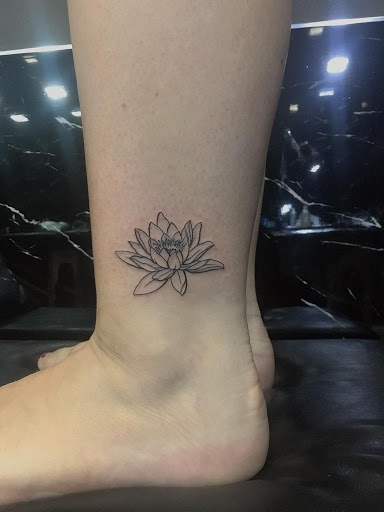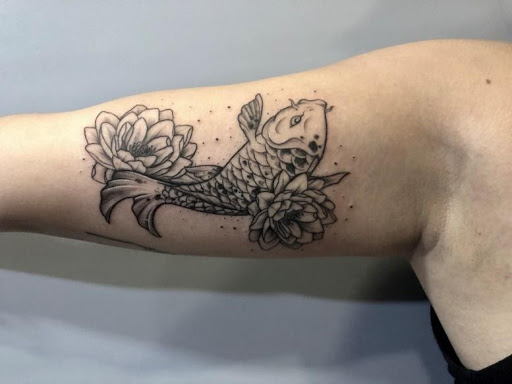 2. Simple & mini Vietnamese lotus flower tattoo
A lotus tattoo doesn't need to be in full detail to show its beauty, you can have the abstract version of it and still look hot more than ever. The simple, minimal Vietnamese lotus tattoo is great for girls since it's both not too big or too loud, yet creates an impact on how feminine and charming the tattoo looks. Our customers often want the lotus tattoo to be associated with Om symbol or unalome symbol to express more meaning. People said it's an honor to have such a symbolic tattoo but in our opinion, it is such a blessing. Some even want a distinct touch to make the tattoo pops out even more. They tend to have it with some fine geometric lines and graphics, which are still really simple but looking a little bit stronger.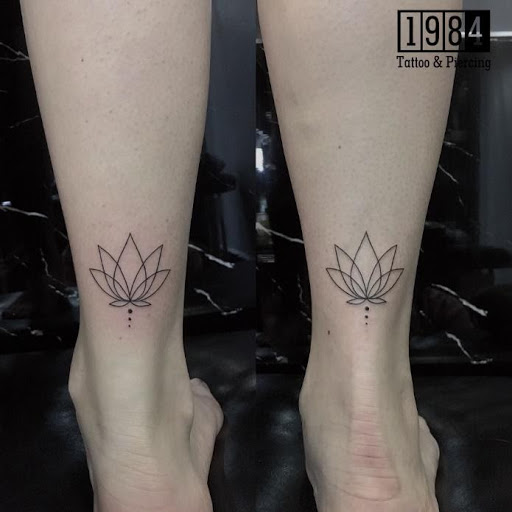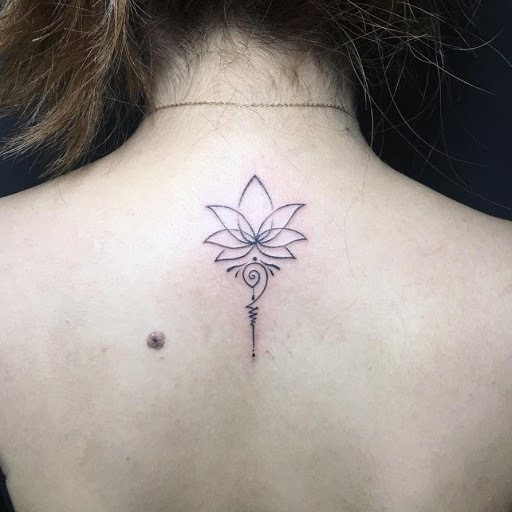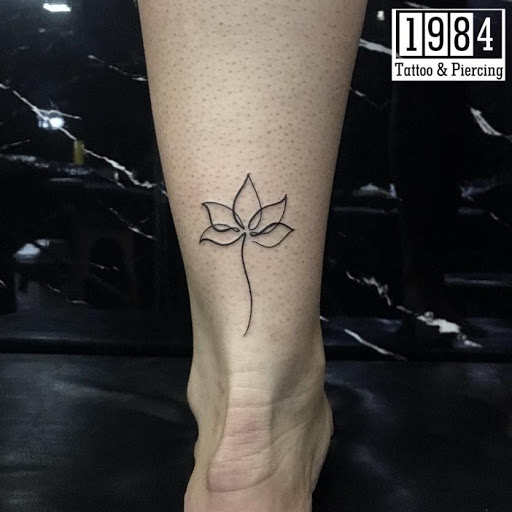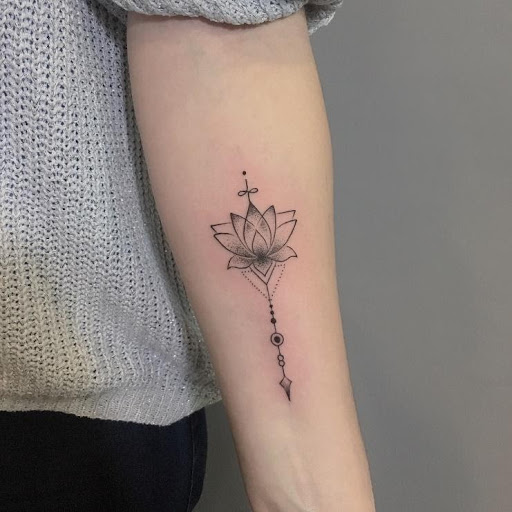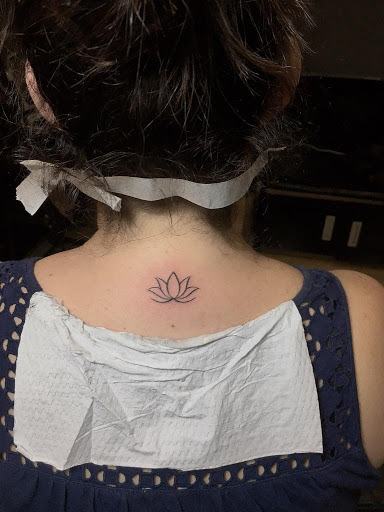 3. Mandala lotus tattoo
Here we have some of the best tattoo artists in Vietnam that specialize in Mandala design. Some of their pieces will make you amazed at how detailed the design is and how they can replicate that artwork on real skin in such accurate detail. Mandala tattoo itself is already meaningful, combined with a beautiful Vietnamese lotus flower tattoo, it's sometimes speechless to see the final result.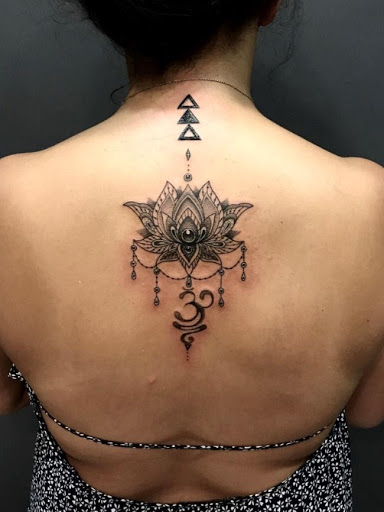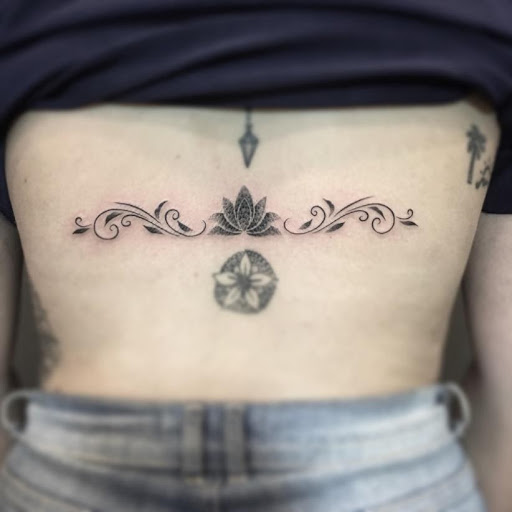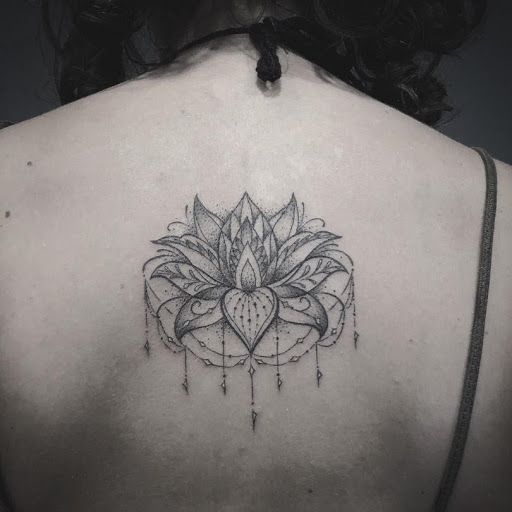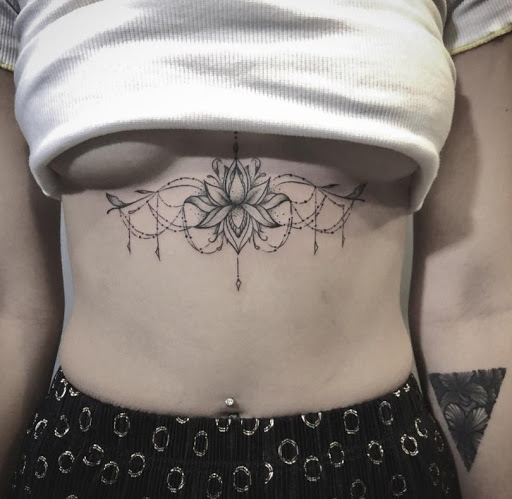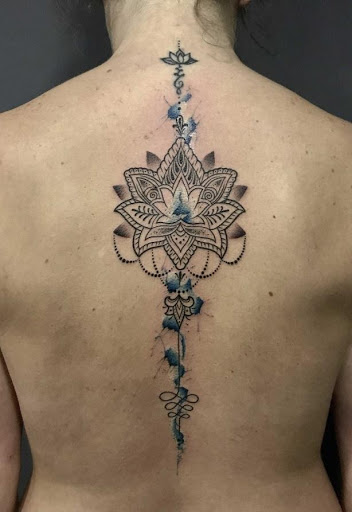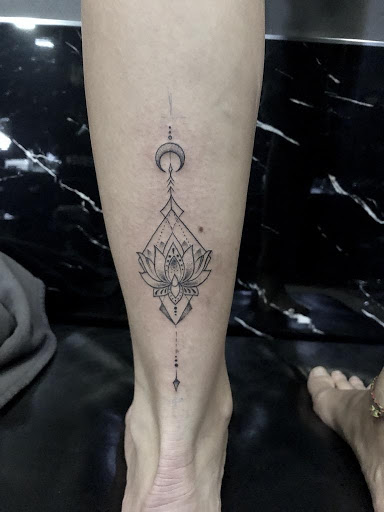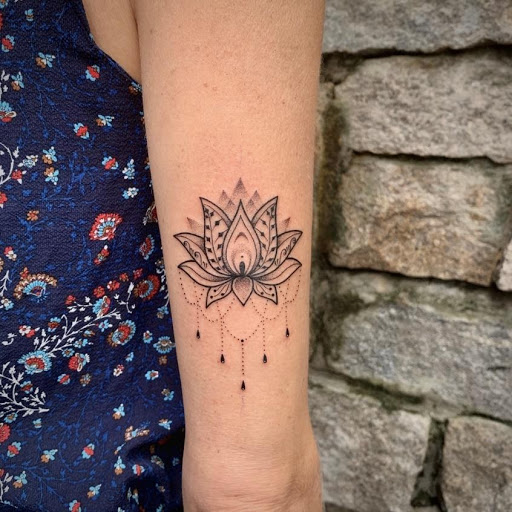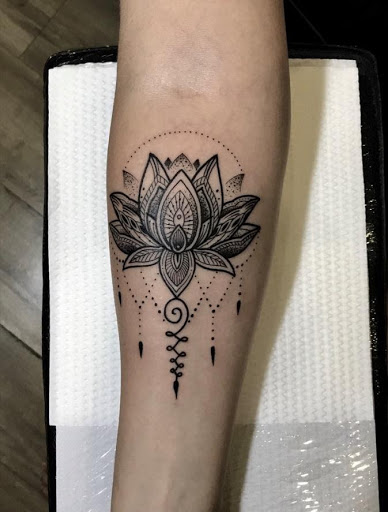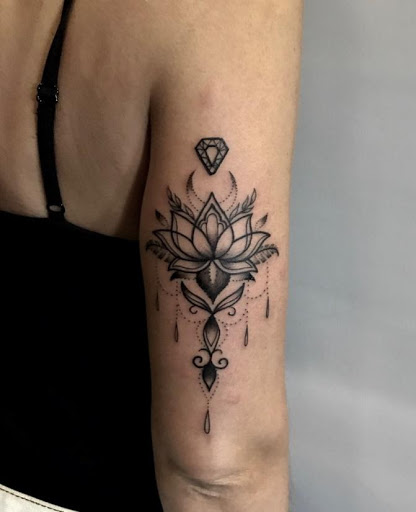 4. Colorful Vietnamese lotus flower tattoo
Yes, we know that this is what some of you came for, the colorful side of the tattoo industry. These designs require some of the best tattoo artists in Vietnam, who are not only talented but have years of experience doing the work. With this colorful version of lotus tattoo, you can have it with the watercolor tattoo, which seems to be more elegant with color splash and drops, or with the realistic color tattoo. They all look incredible and super attractive. With this style, you can cover a larger space of your body, but if you want to do a medium-sized tattoo, just ask your tattoo artist about that. And we need to say, Vietnamese lotus flower tattoos look fantastic in color.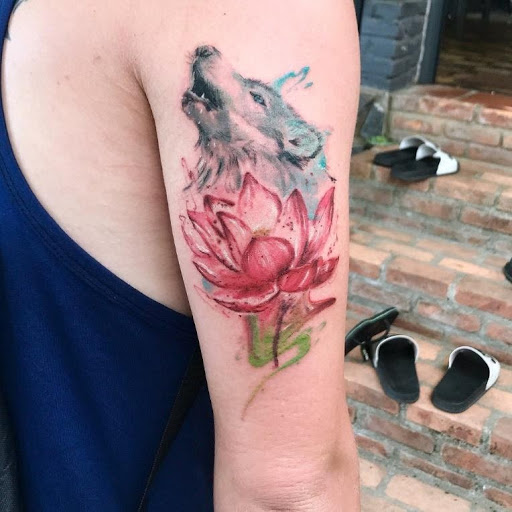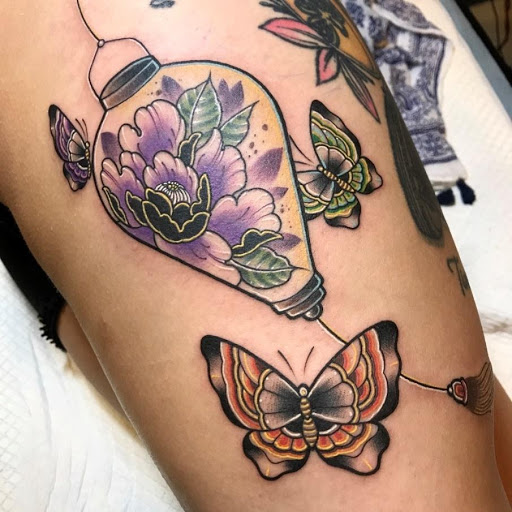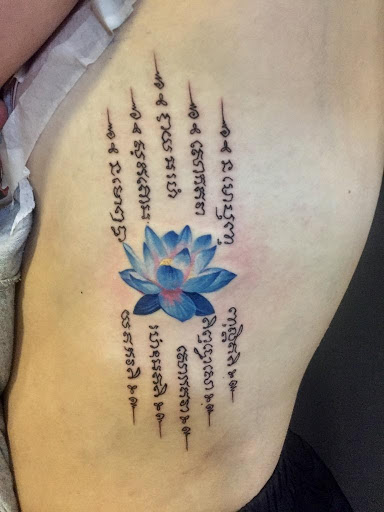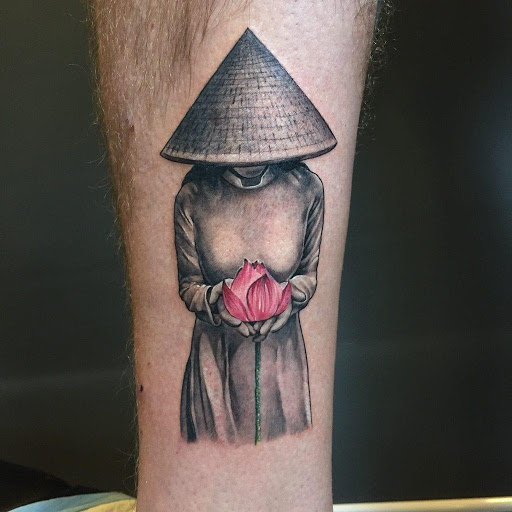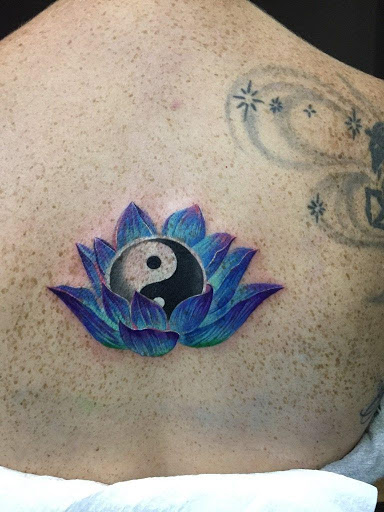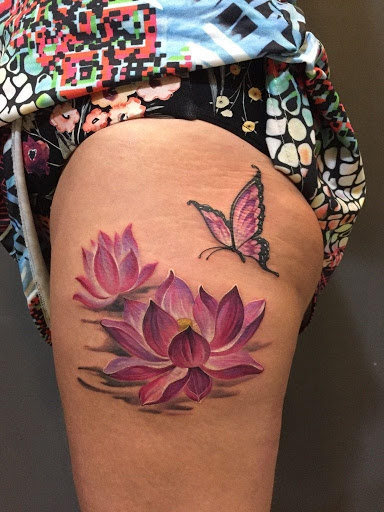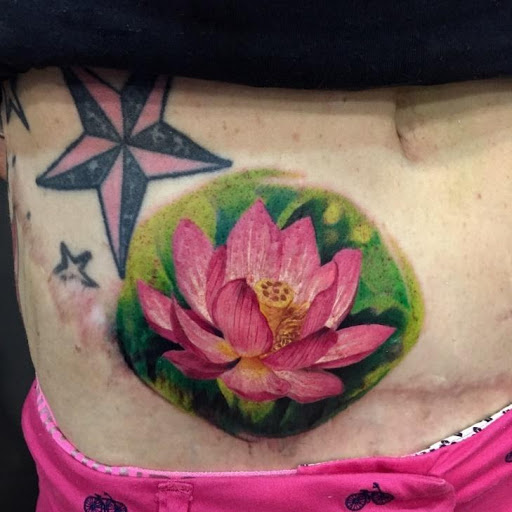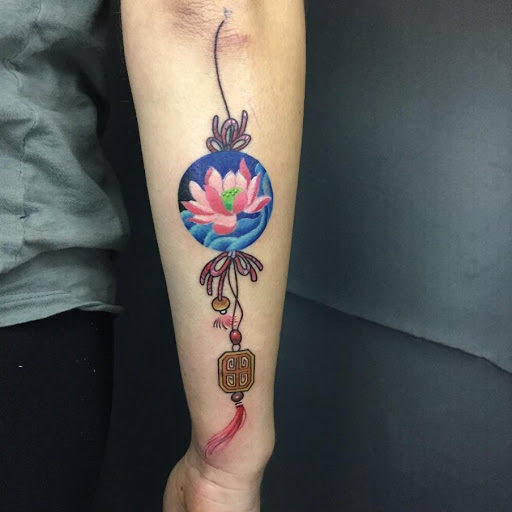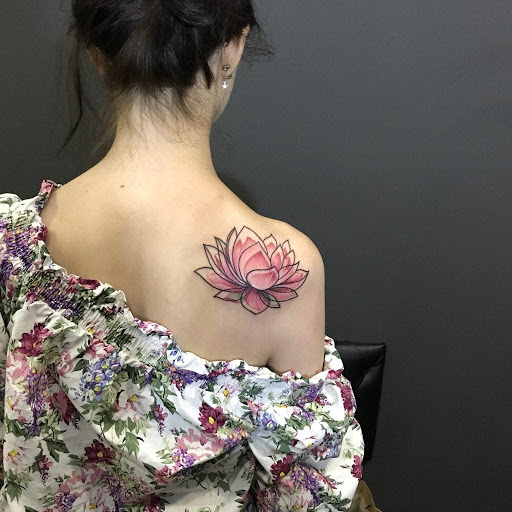 For more captivating stories about tattoos, feel free to explore our Blog. Additionally, you can check out our Facebook page for a variety of videos and images.