In many countries and cultures, the lotus is a sacred symbol that is related to many religious beliefs and ceremonies. Looking beautiful and attractive, the lotus also has deep meaning hiding inside. That gives it a mysterious vibe that attracts thousands of tattoo lovers all over the world. In recent years, people began to get more and more interested in the symbol of the lotus flower tattoo. A lotus tattoo carries the same significant meaning despite shape and styles; however, you can check our dictionary of lotus tattoo meaning here for more information. In this article, we'll get deeper into our ultimate guide before getting a lotus tattoo, from style and design, to where to place them.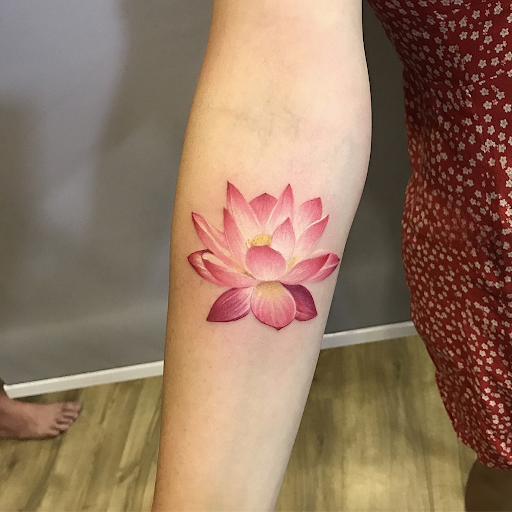 Lotus tattoo styles
Those modern years witness a variety of trends that influenced the tattoo industry from style to color. And apparently, lotus tattoos follow the same path. Here is some popular style that most people love to do when it comes to inking the lotus.
1. Mandala Lotus Tattoo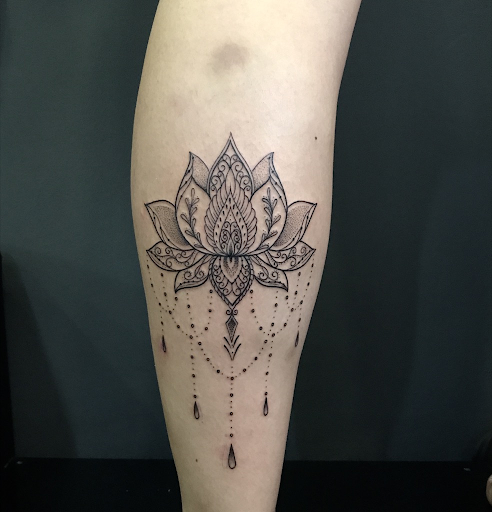 Mandala tattoos have been a booming trend of the decades and lotus flowers just take advantage of this to become incredibly trendy. The mandala itself already carries a lot of deep meaning, combine with lotus tattoo and you'll have the ultimate spiritual sign on your body. One more thing that connects both is that they all started with a core and develop in a circular motion, wraps up the core with beautiful designs.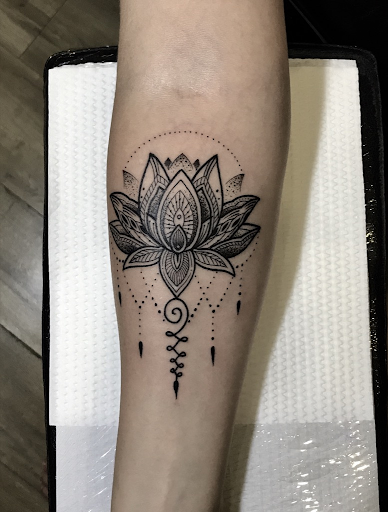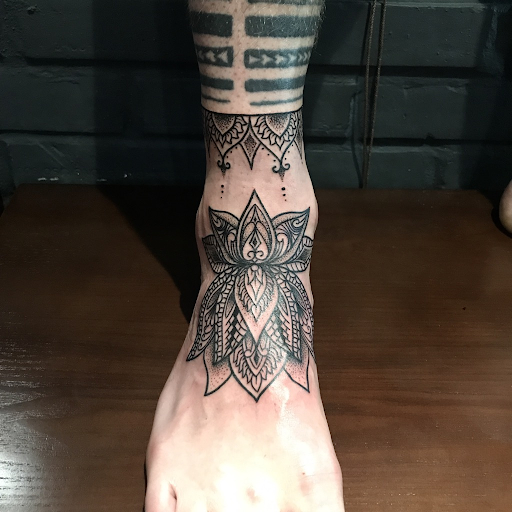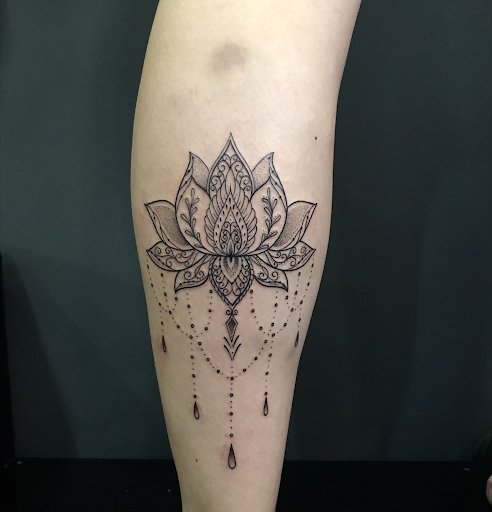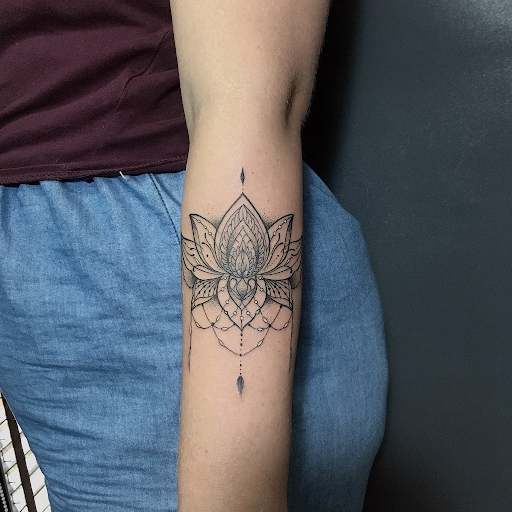 2. Fine line
In case you are not into detailed and medium to large size tattoos, a small fine line lotus tattoo is going to be just right. Simple, minimal symbol of a lotus is just enough to have that fantastic meaning but still neat and humble. This is what we would suggest if it's your first tattoo ever.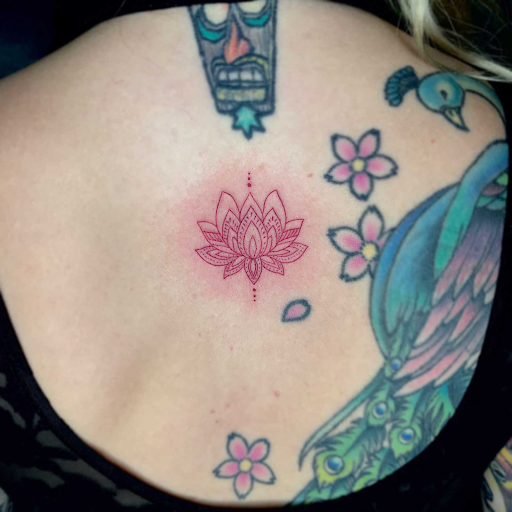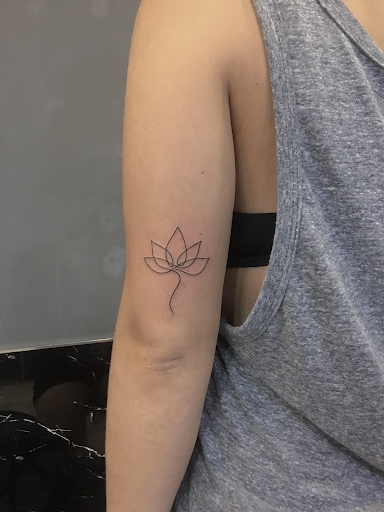 3. Mini
Well, if fine line tattoo is just not what you're looking for, how about some mini lotus tattoo? Still small and humble but this is where you can get creative with your tattoo. Adding a bit of color or have it in black work style, your lotus tattoo will always look great.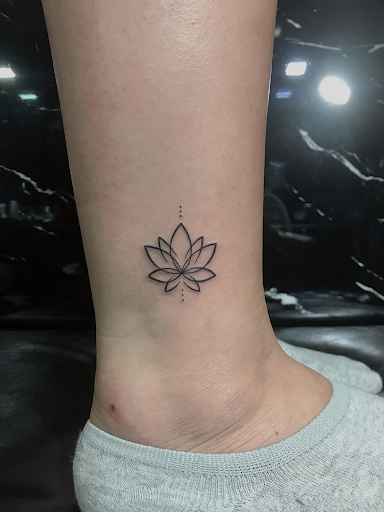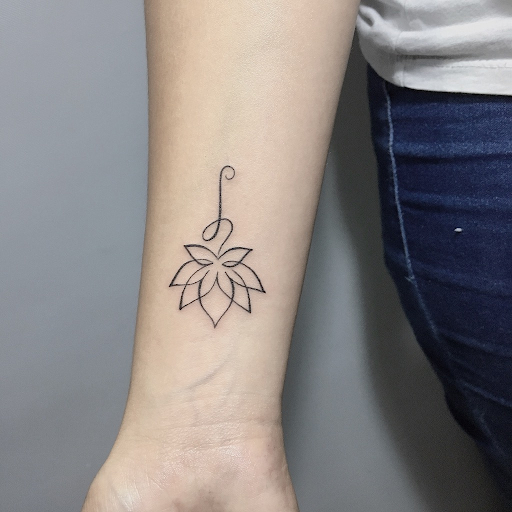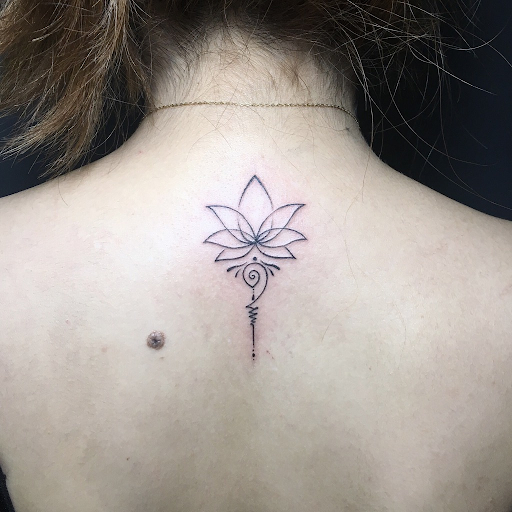 4. Watercolor lotus
Things have just got trendier and trendier with this style, ladies. A medium-size lotus tattoo with a hint of colors to play around with and your new tattoo will be in the category of "amazing tattoo ideas".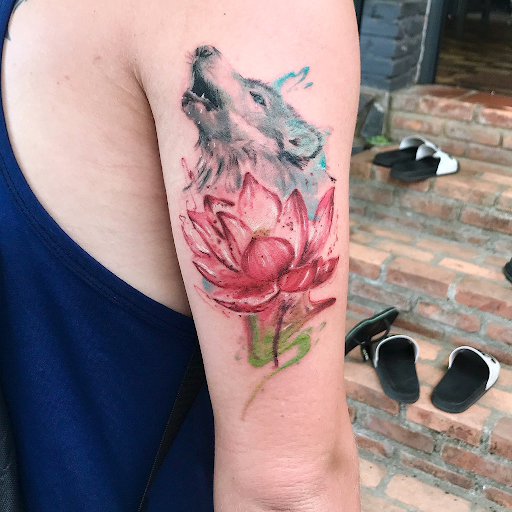 5. Realistic 
Among all styles, this is what creates the most detailed lotus image. Delicate, sophisticated but extremely gorgeous, what more do you ever want of a lotus tattoo. With realistic tattoos, the lotus is often inked with colors to impress a bright and vivid look.
Where to place your lotus tattoo?
Due to its spiritual and religious meaning, this tattoo should be placed in an appropriate location. One of the best that we often suggest to our clients is on the chest and back. However, if you're into small and minimal lotus tattoos, you can have it on your arms, ankles or around the collarbone area. With a large and detailed tattoo, you can consider some places like thighs or calves. Those are the best places to get your lotus tattoo inked without disturbing the great meaning of it.
For more captivating stories about tattoos, feel free to explore our Blog. Additionally, you can check out our Facebook page for a variety of videos and images.