Mini tattoos have always been the perfect choice for someone who wants to get inked and haven't settled for a large one yet. It's the perfect kick-start on the journey of tattooing and is constantly growing in popularity. But don't think that those small ones don't have much impact. With the right idea to begin with and a lovely design, a mini tattoo would emphasize a much stronger meaning and beauty than you could ever think. But despite all those merits, are you still looking for some inspiration? Look no further, 1984 Tattoo & Piercing Studio has a massive collection for you to explore. And before that, don't forget to have a look at our dos and don'ts when it comes to mini tattoos here.
1/ Mini tattoo: cute small symbol
There are absolutely no boundaries when it comes to mini tattoos. Starting with symbols, you can choose absolutely anything that you enjoy or meaningful and get it inked. It's always adorable seeing sunshine, waves, or astrology signs as a tattoo.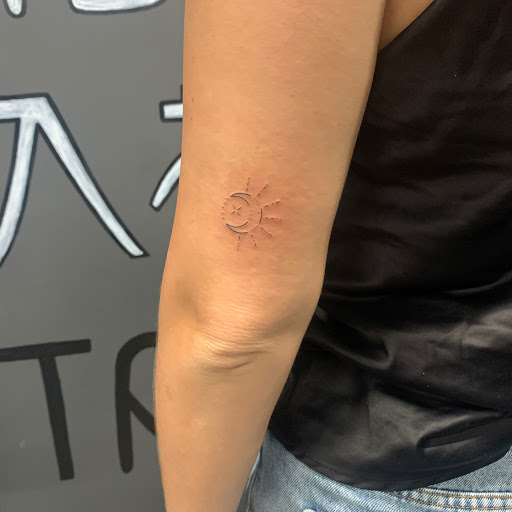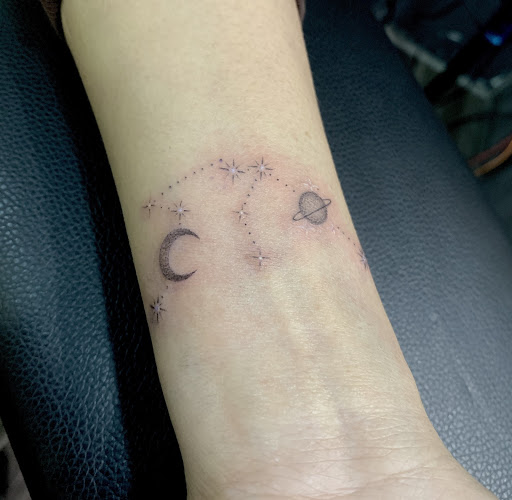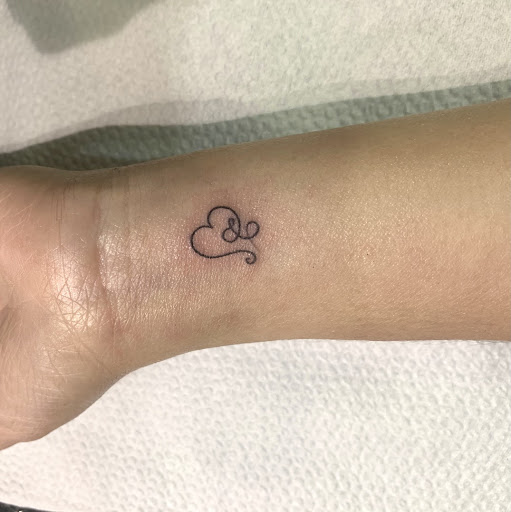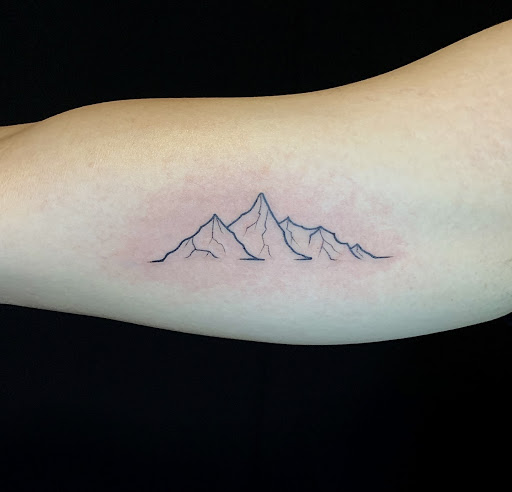 We're always happy to have a chance to create these small designs, hearing your idea behind it and seeing how much it means to you. You could step even further with these small tattoos by using inspiration from everyday items that mean a lot to you: a plant pot, camera, a bike, airplane,… Just by these little images, you can express your love for photography, travel, or just nature in general.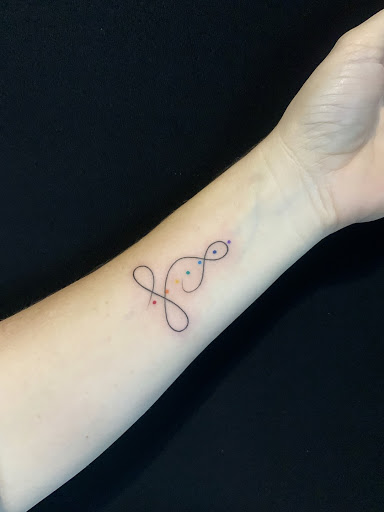 2/ Mini tattoo: adorable animals you might love
Besides symbols, animals are another subject that's gaining popularity in the tattoo community at the moment. And it also applies to mini tattoos. You can see these inspirations from spirit animals, meaningful ones to look after, and even their lovely pets. But since you can't express all aspects and details of the real image, we will have to narrow down the tattoo a little bit. This could mean that you could take the most impressive part of an animal, like its paws, fur, or geometric shape, and turn it into a tattoo.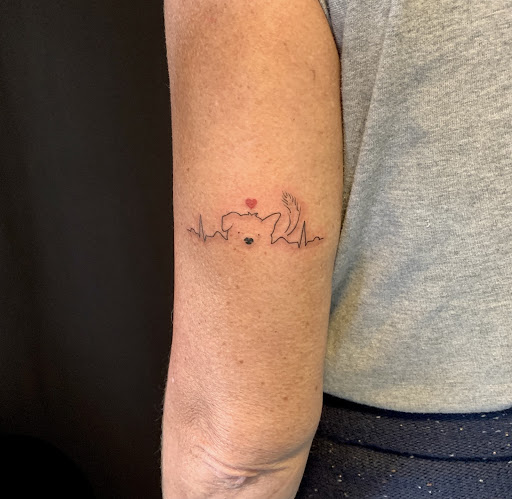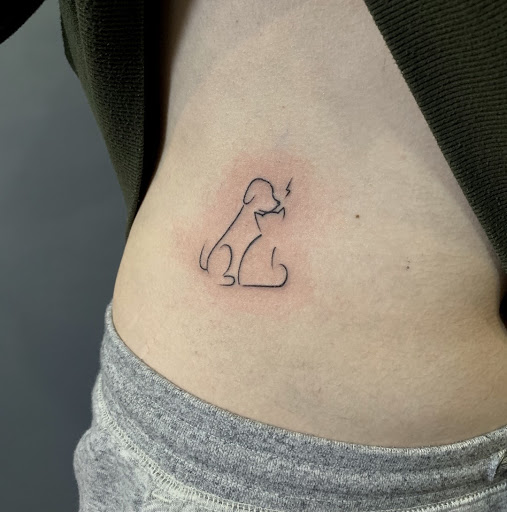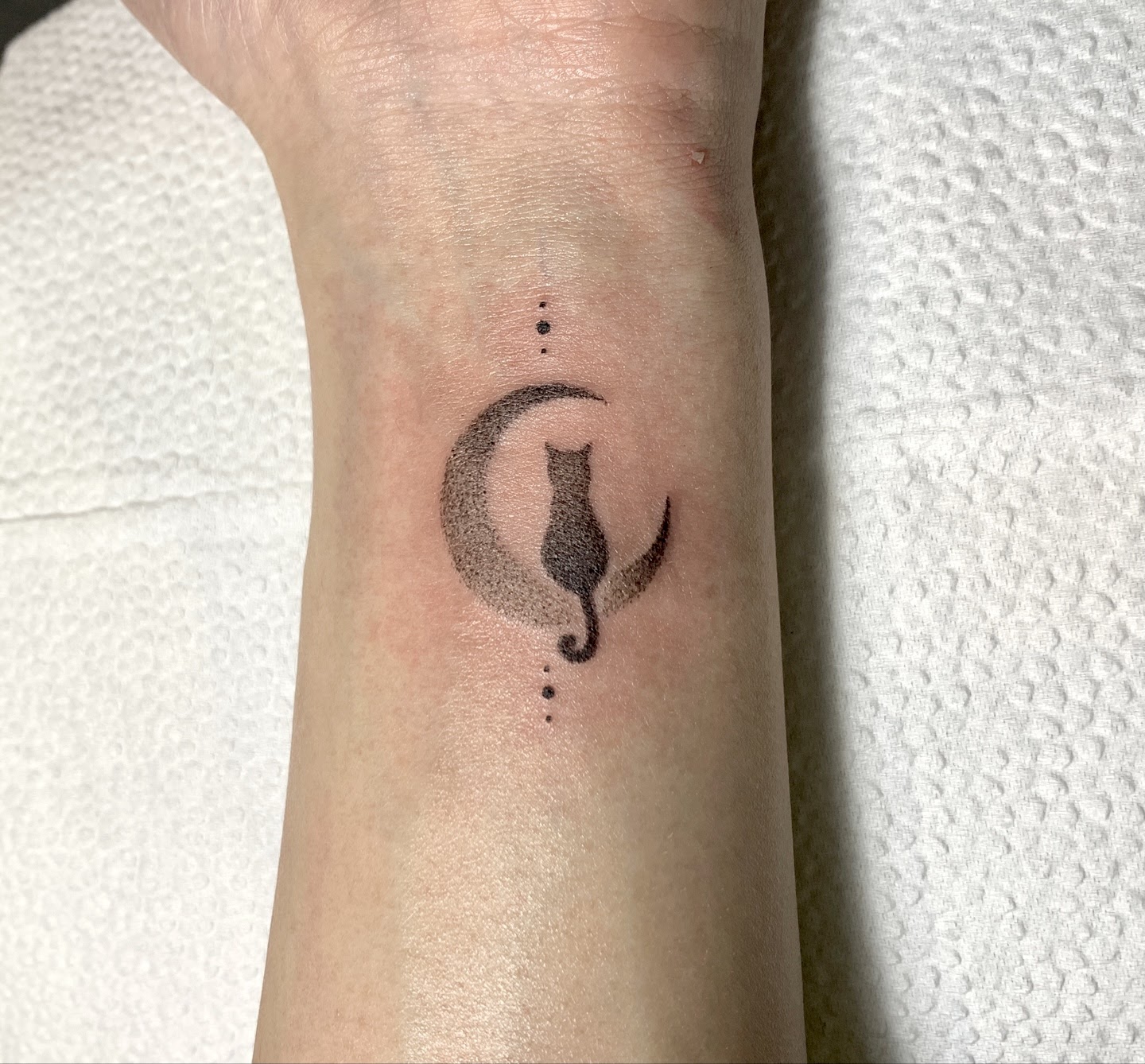 With those designs, just tell 1984 Studio what you're looking for and we'll give you the tattoo you love. 
3/ Mini tattoo: never go wrong with lettering
Lettering is an impressive way to mark your signature as a tattoo. This is also the style that most couples love to do together: each tattooing the first letter of the other. We find that idea is extremely adorable on so many levels. 
Besides that, lettering is the perfect way to have a fully custom tattoo just for you. You can choose anything you like, from quotes, words to a unique font. 
Hand lettering is more than just right for free & wild souls.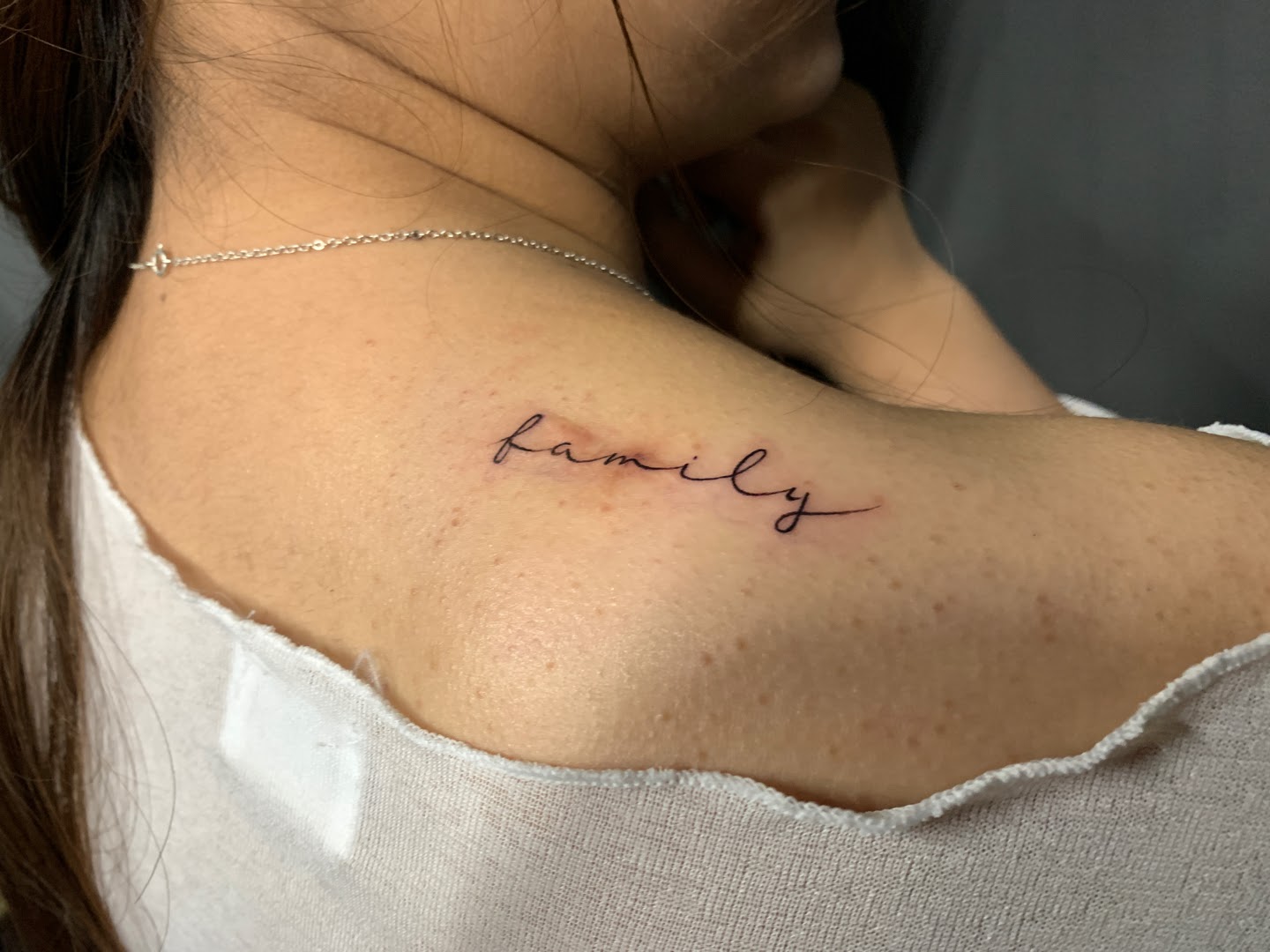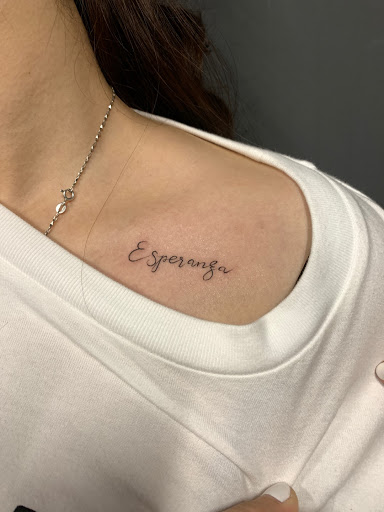 Meanwhile, you can make it special and much more classy by using old English fonts, sans serif,…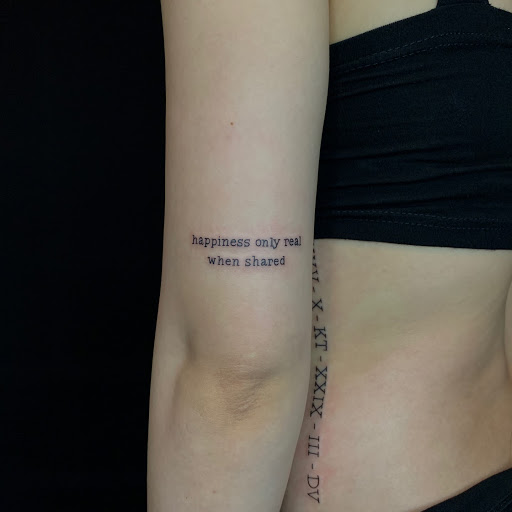 We have also encountered ones using their moms – dad or kids' handwriting as the template. It creates a totally unique and super heart-touching tattoo that we can't stop loving. 
4/ Have you tried plants & floral? 
When it comes to mini tattoos, we just can't look down on the fact that florals are a massive source of inspiration. From the types of plants, leaves or flowers that you like most visually, to ones that carry many deep meanings, it all can be inked. Some tattoo artists could make a massive life-changing tattoo experience by using real flowers/ leaves as templates. We believe that this way marks a much deeper connection than using printing templates.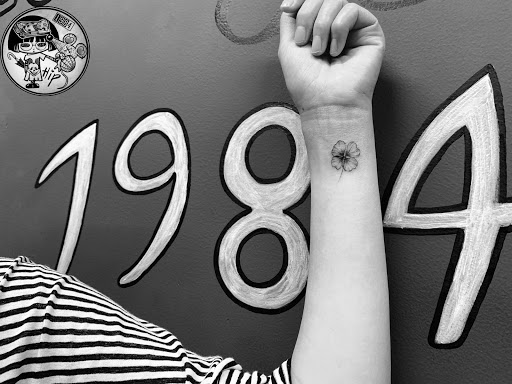 Normally when it comes to floral or plant design, we always try to be creative as much as possible. From different layout, types, colors to sizes and tiny customize details, it's all for the customer's uniqueness.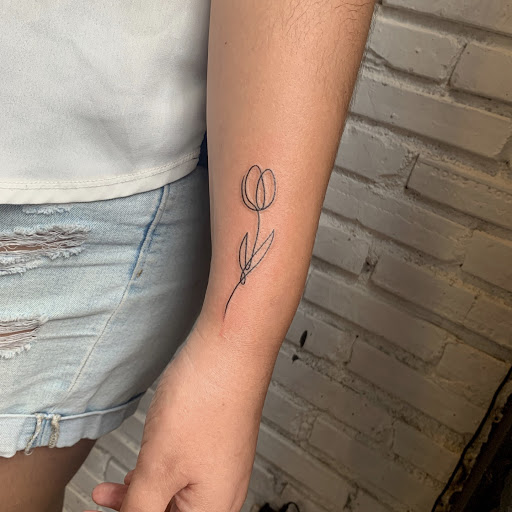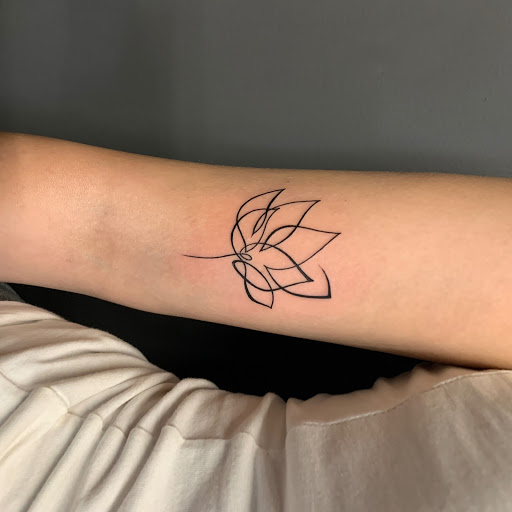 Some of our clients also love to choose tattoos based on their zodiac signs as well. If you're wondering what is just right and have great luck with your zodiac sign, just come over and we'll help you figure them all out. 
5/ Band tattoo: the life-time ring
We normally don't classify band tattoo as mini, but if it's just a ring on your finger, then why not? Those are impressive yet still stylish, classy, and minimal, perfect for a lifetime commitment. In fact, we have met some newlywed couples who love this tattoo so badly. But don't think it's just a band tattoo and hard to customize. From how, where the line goes to its color and thickness, all can be made under our control. You can even step up the game further by customizing the line to create a small signature with it.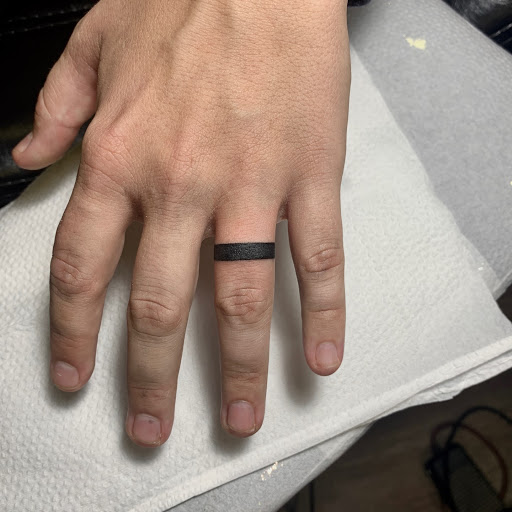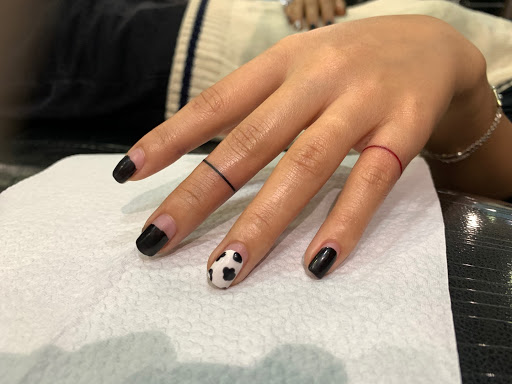 However, with this tattoo, we have to mention there are some drawbacks. The first one you'll recognize easily is finger tattooing will hurt more than most parts of your body. And secondly is since your hands make a lot of movement day by day, tattoos in this position tend to fade much faster. So either you let them be or come over every few years to re-do & keep the line looking sharp. 
6/ Take inspiration from anything that you love
Having a special, unique tattoo is not that hard. Sometimes you just have to immerse deeply into your own life to see what's going on. We highly recommend you to take inspiration from items, elements that shape your personality or things that represent your hobbies well.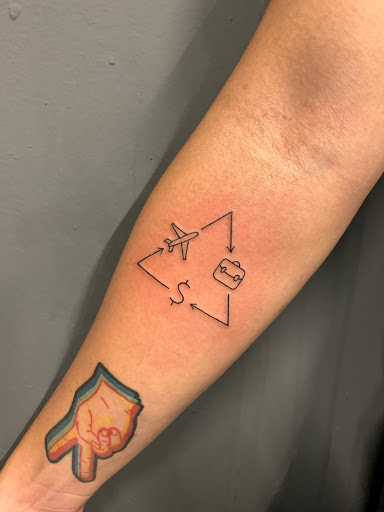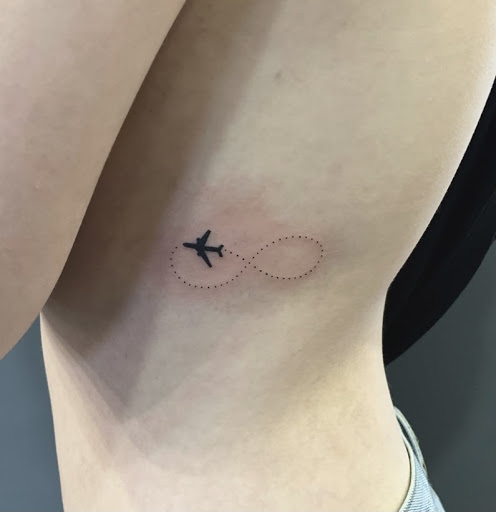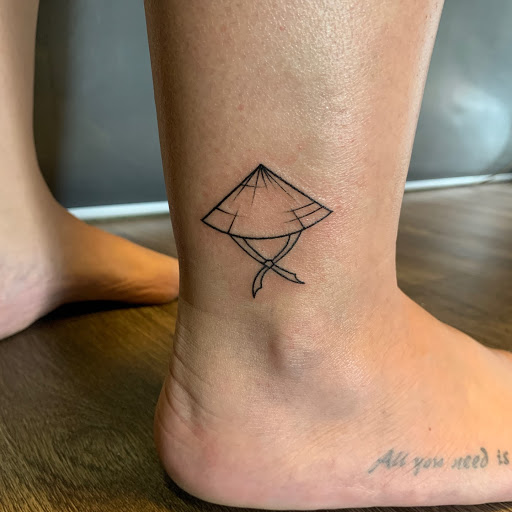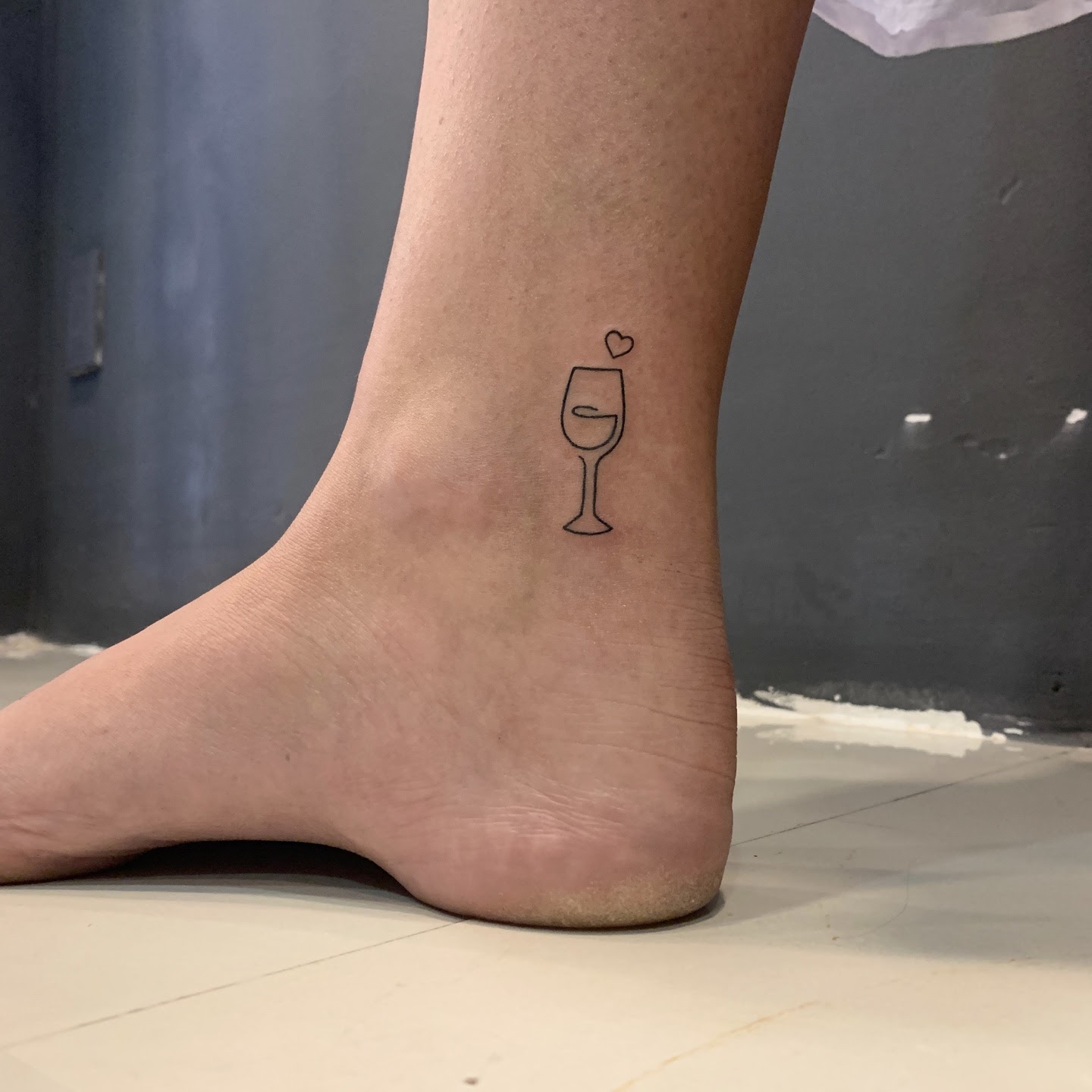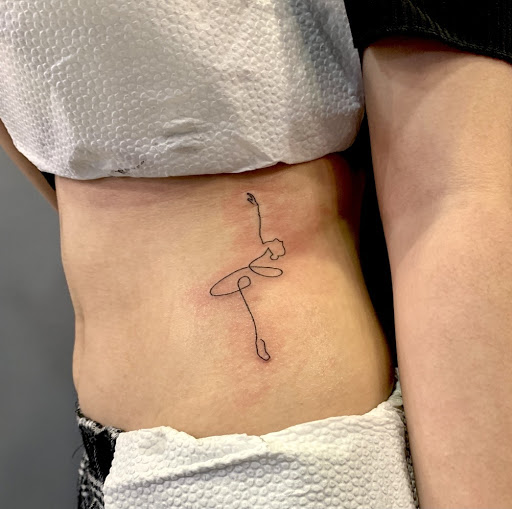 For example, we've met a lot of travel lovers tattooing airplanes, maps, compasses, or luggage bags on their bodies. Or it's also great and impressive to see start-up owners tattooing their brand name to show dedication. If you're a writer, then pens & paper or books are a lovely source of inspiration. 
All in all, mini tattoos give you great freedom to do anything you love, adore or find meaningful. Mini tattoos are fun to have and still as cool as any bigger pieces. Have you decided on any subject yet?