Been pretty since the 1930s, rose tattoo has been a popular tattoo option for many decades. It's more than just a little beautiful flower; a rose tattoo can fit both men and women with much spectacular meaning. Back in the day of traditional symbol, rose tattoos were famous between sailors as a classic silhouette that associate with ships and journeys. In modern days, now you can have your rose tattoo in almost any style you want, from blackwork to single-line, and even realistic. This article will give you a full vision of the beautiful rose tattoo style and design.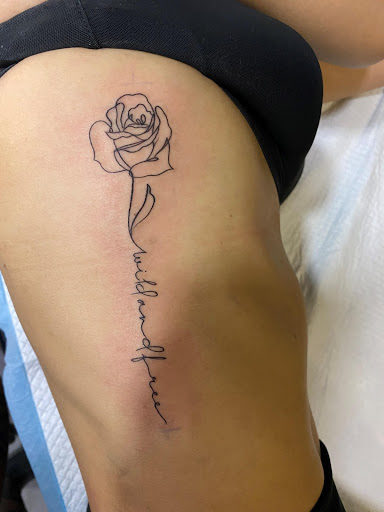 1. Rose tattoo meaning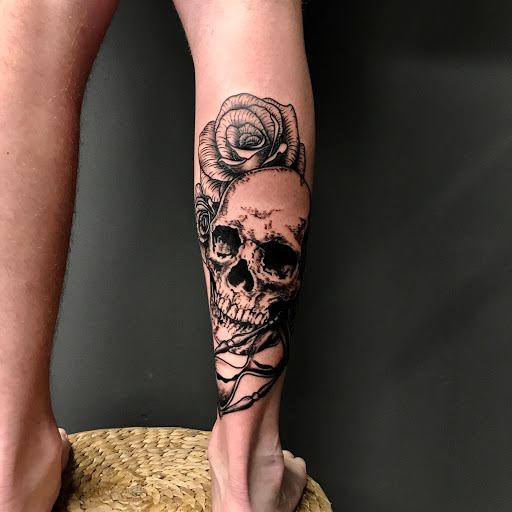 The iconic rose flower's essence is often connected to love, sacrifice, and beauty. In the past, the rose tattoo is to remind sailors of their moms, girlfriend, and wives. However, nowadays, the rose tattoo is not only associated with love themes anymore. Rose tattoos represent grace, fantasy, excitement, modesty, and enthusiasm. Roses are often come with thorns, which recall the lesson of "no pain, no gain." Behind every obstacle, there will always be final beauty results await.
2. Realistic rose tattoos
Realistic is a popular style that is sophisticate and incredibly eye-catching. The realistic rose tattoo is a perfect way to emphasize the real beauty of roses. These realistic tattoos can come with both the black version or the colorful version.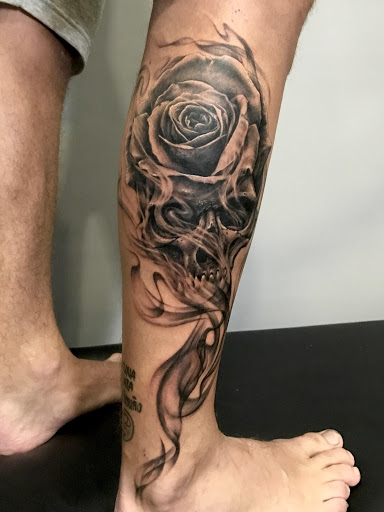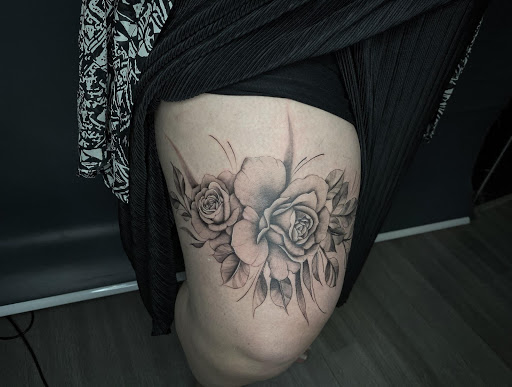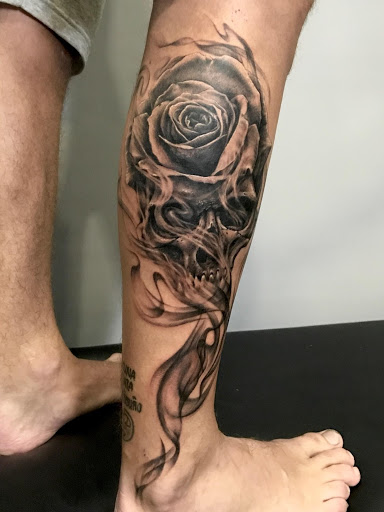 3. Single-line rose tattoo
So you're not a fan of realistic tattoo? Don't worry, let us introduce you to another style. The single-line tattoo is just perfect for anyone who is into minimal style. It's a simple yet mesmerizing abstract of a rose flower, which is drawn by only one line. Sounds interesting.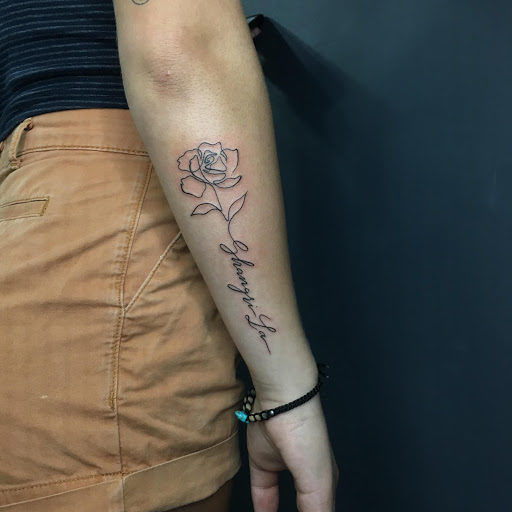 Single-line rose tattoos are pretty popular among young girls since it's not too big and loud, but still very beautiful.
4. Blackwork rose tattoo
Blackwork and dot work tattoo might give you the impression of masculine and big tattoo design. However, with some skill, a rose tattoo can surely be done in this charming style. Quite simple but still have great shape and shade, blackwork or dot work rose tattoo looking hotter than ever.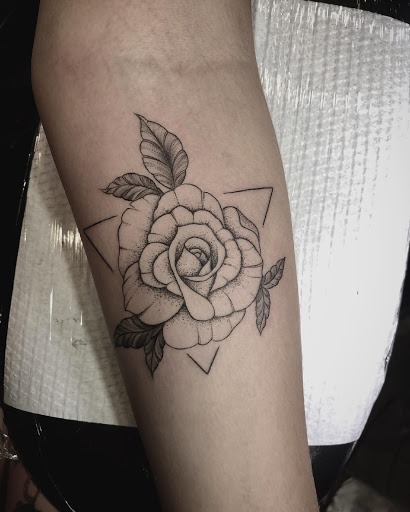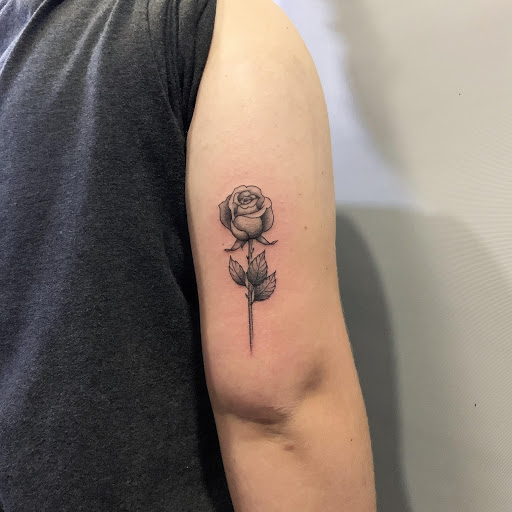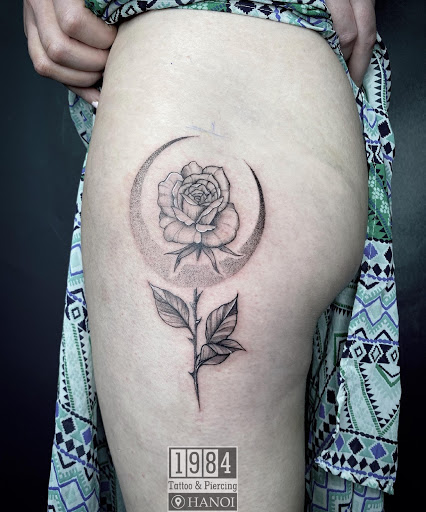 5. Traditional rose tattoo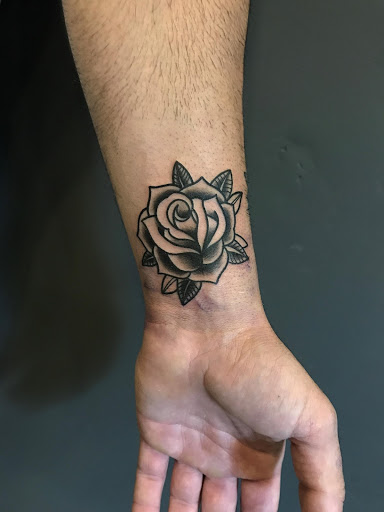 The iconic rose tattoo is here. Traditional style tattoo is where it all started. The traditional style rose tattoos were often inked by sailors to reminds them of their women. During that time, rose tattoos didn't stand alone; it was often associated with other designs such as ships, anchors, and more. Nowadays, you can have a traditional style rose tattoo alone, or combine it with a different design.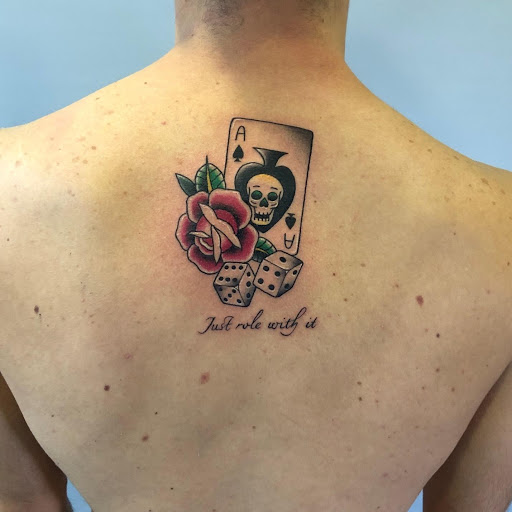 6. Mini rose tattoos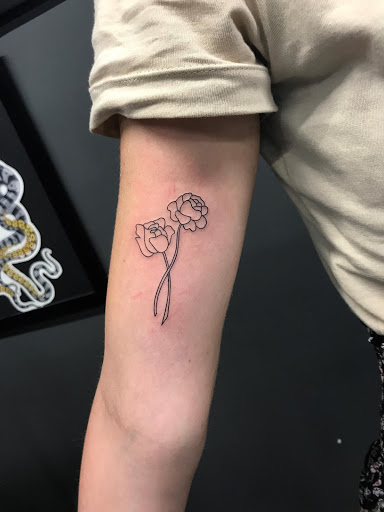 If you're a huge mini tattoo lover, a rose tattoo is just right for you. A small, elegant yet impressive mini tattoo, can you name anything better than that? We guess not. These little funky rose tattoo can be placed anywhere, on the wrist, chest, collarbone, or even on the ankle. This delicate design will be a cool statement piece on your body in many aspects.
Overall, the rose tattoo is one of the most excellent choices for young ladies and even men to try out something iconic yet versatile. Rose tattoos are the deep and meaningful symbol that we're so sure that you'll love. We hope that this information can help you during your decision process of having tattoos.