Let's get over some iconic red rose tattoo. The black rose tattoo is coming for the latest trend of the year. It's the brand new and charming tattoo to have, which can be suitable for both men and women. Mysterious, attractive and robust, a black rose tattoo guarantees to be more than just gorgeous. And of course, before getting into the black rose tattoos design, let us walk you through its meanings.
1. Black rose tattoo meaning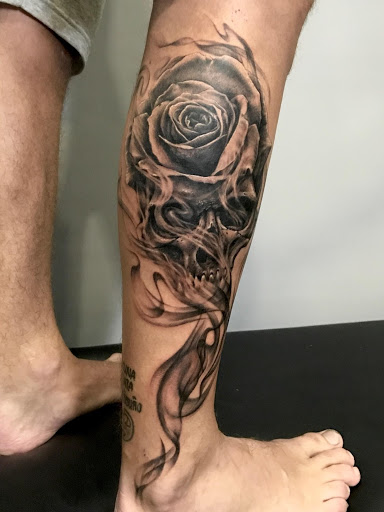 According to Greek mythology, when the goddess of love and beauty Aphrodite bled on white roses, she turned them into which nowadays are red roses. Due to this myth, the red rose is the symbol of love and passion, but what about the impressive black rose tattoos?
Most commonly, a black rose tattoo is related to death and what is memorable. It's often used to show respect to someone who has passed away in Western culture. However, in the East, the white roses bear a similar meaning instead of genuine love and purity, as we all know.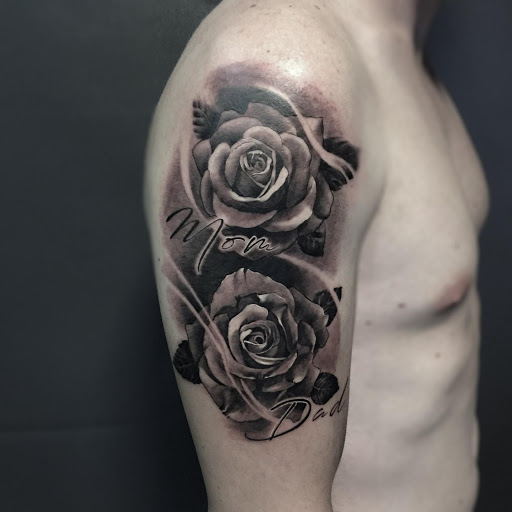 Another thing that a black rose symbolizes is strength, power and rebellion. During wartime, Irish warriors used black rose to indicate courage and rebellion against the British. The simple black rose tattoos also shows hope, which is quite a sharp contrast to the meaning related to death that most people often think. Western sailors often inked black rose as the hope of returning home with their family.
And last but not least, a black tattoo will have the meaning of your choice. Sounds weird, right? However, the black rose tattoo is surely the outcast of the group of sacred tattoos. At the end of the day, the tattoo is what you like and looks fabulous to you. It's alright if you want a black rose tattoo just because it looks cool, we all love beautiful looking things.
2. How to choose a black rose tattoos?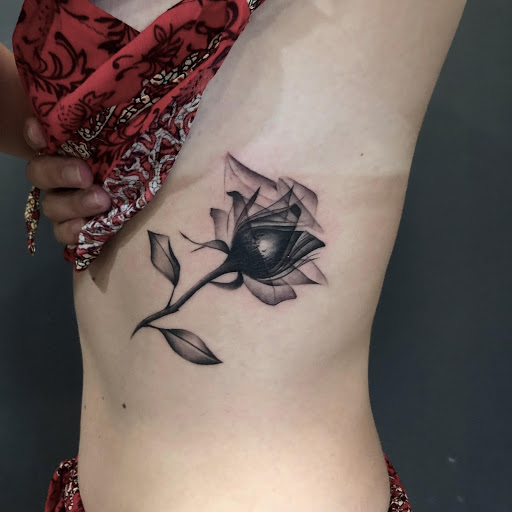 Before getting to the stage of finding the suitable black rose tattoos design, there are some points that you should notice.
First, after learning the meaning of a black rose symbol, you must learn and search for a quality tattoo studio. Looking for a tattoo studio or artist whose style enchanted you and made excellent quality tattoos. You'll have to see how good they do small and delicate lines or how well they work with colours. A small tip for you is looking through their tattoo portfolio and asking if necessary. Next up, after choosing your tattoo artist, ask for the price. Most artists work based on the working hour rate, so ask them. You'll need to know the price before stepping through that studio door to minimize unwanted situations. And now it's time to get to know some black rose tattoo design.
3. Black rose tattoo design
Down here are some fascinating black rose tattoos designs and ideas that you'll love. From the impressive realism tattoo to simple blackwork, dot work tattoo, black roses are always incredible and charming to every smallest detail.