Tattoos and piercing have been one of the most well-known forms of art that are used to express personal characteristics for hundreds of years. No matter how large or small you want your tattoo to be, these tattoo studios got you back. So if you've just arrived in Ha Noi and are looking for a tattoo, those are the 5 best places to get your skin inked.
1.

1984 Tattoo & Piercing Studio

Believe us, 1984 Tattoo & Piercing Studio is on top of this list for several reasons. First, they have 3 exclusive studios in Ha Noi and 2 more in Hoi An, all are located right in the middle of Ancient town, so it's so easy to reach out to them.
 Next, 1984 team has an insanely charming and chill vibes that you just can't resist. They are professional and experienced tattoo artists, who will help you figure out, sketch out your ideas and make your dream tattoos happen. Anything that's on your mind can be inked with 1984 Tattoo & Piercing Studios and they're happened to be even better than in your dreams.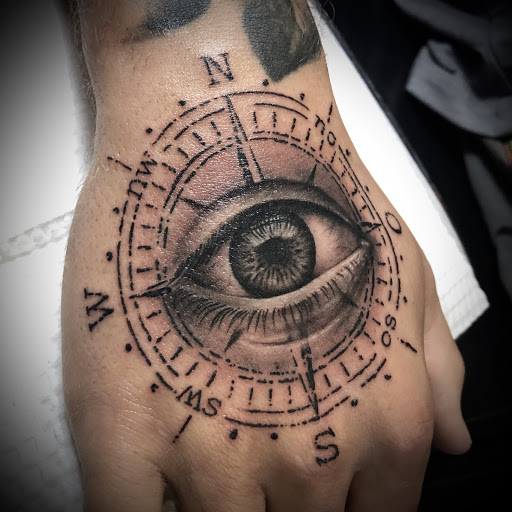 And next off, 1984 Tattoo & Piercing are expertised in a wide range of styles, due to the number of talented artists that they have in-house. So basically there's nothing that they can't do, from basic fineline tatts to eye-catching, jaw-dropping realistic one. Thus, the team is extremely fluent in English, so there's no worry about language barrier that could ruin your tattoo experience. 
Have a look at 1984 Tattoo & Piercing Studios gallery here. 
Address: 
Studio Ha Noi:
35 Hang Buom, Hoan Kiem – 024 6657 8484
37 Ma May, Hoan Kiem – 024 6291 3784
41 Tay Ho, Tay Ho – 083 865 1984
Studio Hoi An:
274 Cua Dai, Cam Chau – 023 5654 1984
50 Ba Trieu, Cam Pho – 093 750 1984
2. Orion Tattoo
If you're currently into crazy Asian style or realism tattoos, Orion Tattoo is the right place for you. Needless to say, this is a great place with endless passion and talent. Orion Tattoo is one of the most friendly and squirky-clean studios that'll provide you with everything you need for a tattoo.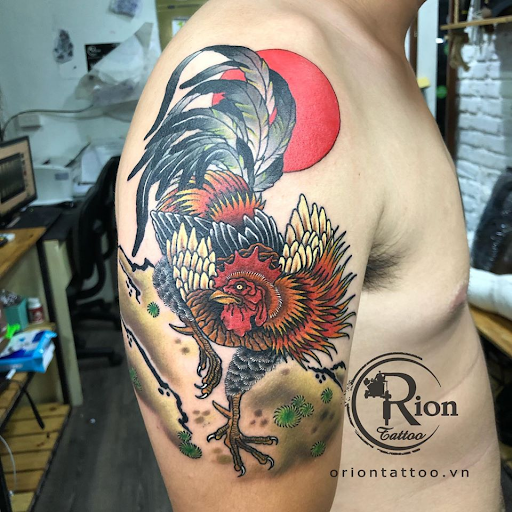 Insane design and professional environment, with a good range of tattoo styles and great artists, Orion Tattoo will be a go-to place for those who want to find great art in tattooing. Come and check them out, have a good talk about the image you want to put on your body and you'll see what they can do.
Orion Tattoo is definitely a great stop when you're in Ha Noi those days and eager to have a tattoo.
Address: 268 Hue street, Hai Ba Trung – 1038 Lang street, Dong Da.
3. Hanoi Tattoo Club
Hanoi Tattoo Club is a charming studio that is worth paying a visit, especially if you want modern and stylish tattoo styles. Low-key but high quality, Hanoi Tattoo Club specializes in some unique designs that you can tell whenever looking at their gallery.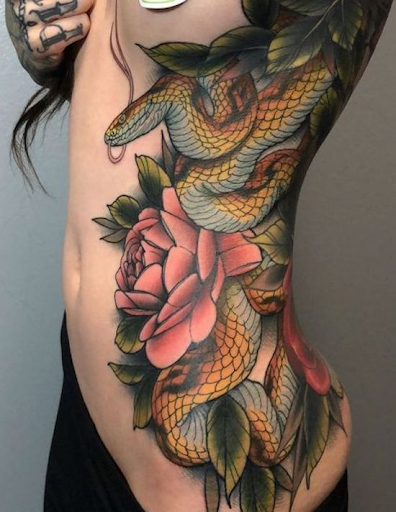 However Hanoi Tattoo Club's team is really versatile and those are the artists that can make your tattoo look good. They also feature some mini tattoo sessions that's not easy to find around Ha Noi. 
All in all, Hanoi Tattoo Club  is the perfect place for those who want to have a charming and stand out  tattoo.
Address: 100 Tran Dai Nghia, Hanoi.
4. La Thanh Tattoo
This tattoo parlor has great award-winning artists so they're truly popular with local Hanoian when it comes to inking. You'll need some patience waiting to hand-in your tattoo session with these professional guys, so don't forget to book before coming.
Here the talented artists of La Thanh Tattoo are insanely good at detailing with will give you the look that you want. Thus they're really careful when it comes to different skin types, sensitivity so there is nothing to worry about when coming to La Thanh Tattoo.
La Thanh is a great place to ink, and everything they provided here will be worth all of your effort.
Address: 2nd Floor, 26b Duong Thanh
5. Silver Ant
Silver Ant took pride in creating custom tattoo designs for years for their customers. With 5 artists that are great in many styles, Silver Ant is where you can place your entire trust, and their gallery is what we would call trust-worthy. With years of experience, Silver Ant will make you satisfied with the final product.
Their gallery is waiting for you to have a good look at to see what they can offer before getting into their studio. So don't forget to check them out, these guys definitely have some cool stuff going on.
Address: 2nd Floor, 96 Hang Ma, Hoan Kiem.