Wander around the Old Town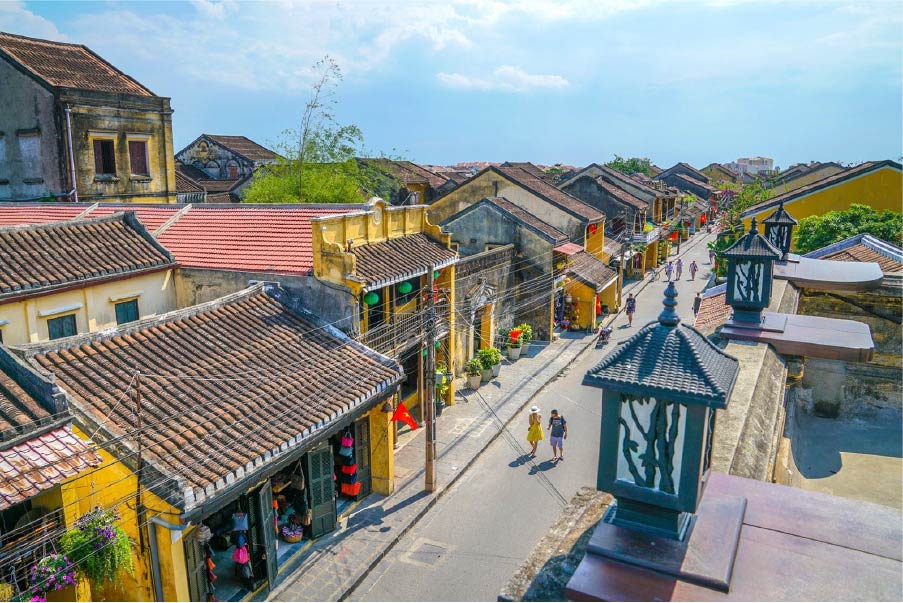 Hoi An Ancient Town is an exceptionally well-preserved example of a South-East Asian trading port dating from the 15th to the 19th century. Its buildings and its street plan reflect the influences, both indigenous and foreign, that have combined to produce this unique heritage site.
Kicking off our list of things to do in Hoi An is the famous Old Town. The whole area is basically a living museum with an interesting blend of cultures. On just a short walk around Hoi An Old Town, you'll stroll past a French colonial house, cross a Japanese bridge, and pop into a Chinese temple.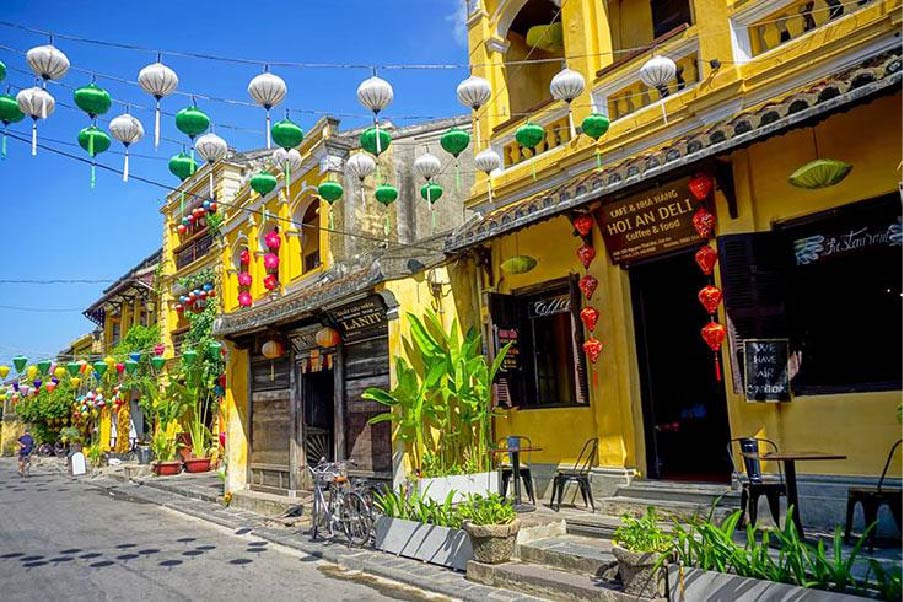 Whoever comes to Vietnam could not deny that Hoi An old town is so attractive in terms of climate, architecture, religion, festivals and so on. The Old Town has now been declared a UNESCO World Heritage Site and is said to date back some 2,000 years.
Sunbathe on An Bang Beach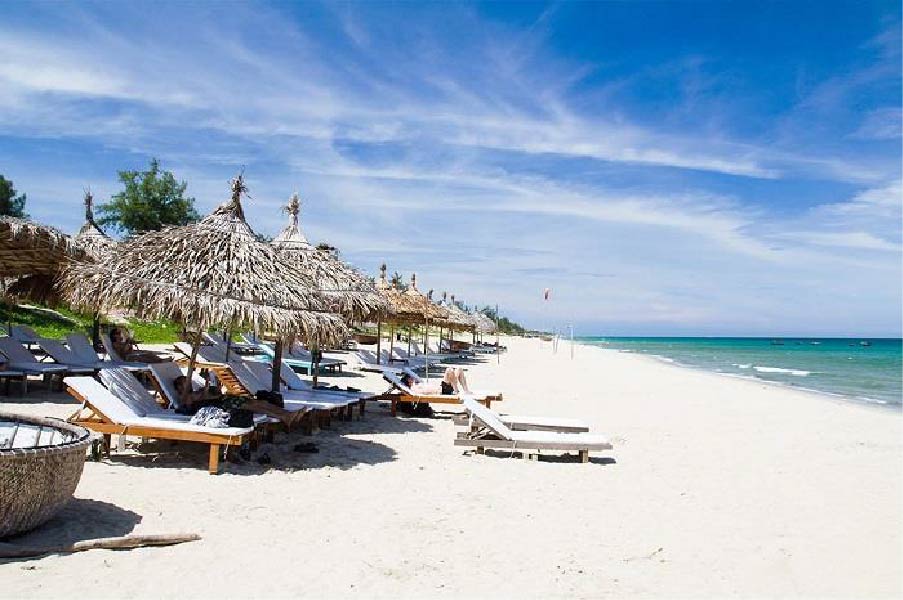 An Bang Beach is a beautiful 4km stretch of sand north of its neighboring beach, Cua Dai. Since the recent erosion at Cua Dai Beach, resulting in the loss of sand and a few businesses, more locals and tourists now flock to An Bang Beach.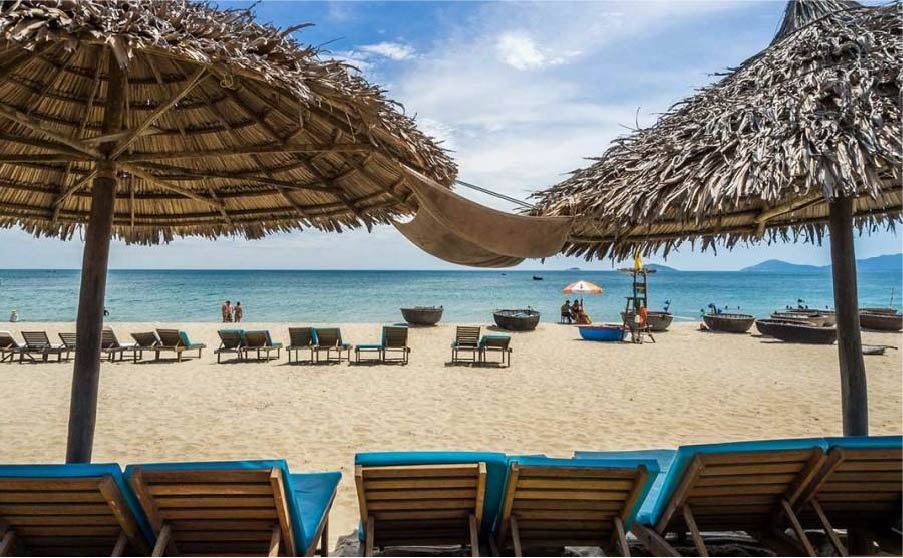 This hippie-vibe beach village attracts more and more people each year, with its laid-back restaurants, late-night bars, water sport activities and live music. An Bang Beach also caught a lot of media attention in 2016 featuring in CNN's list of Top 100 Best Beaches in the World. The beach has rapidly grown from a sleepy beach side village, now thriving and becoming its own destination. An Bang Beach became popular so quickly, that the area is not very built up at all, adding to its beach village feel
Admire the Japanese Covered Bridge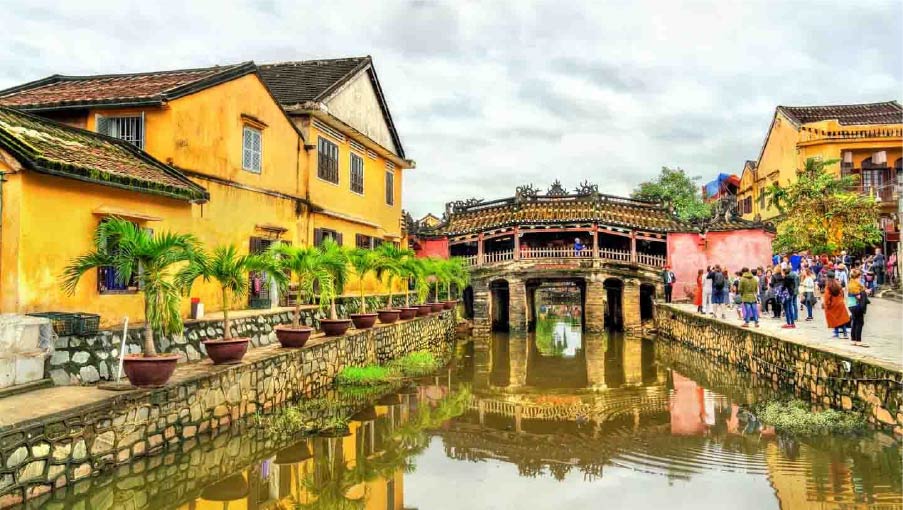 One of the factors that attract tourists from all over the world to the Japanese Covered Bridge in Hoi An old town is its long-term, impressive history. To be more specific, the CauPagodahadbeenbuiltbyJapanesebusinessmensincethe17thcentury. Theexact time of the beginning and the end of the construction process, until nowadays, still remain hidden. However, there has been a number of studies showing the relative time phrases of the Japanese Covered Bridge building operation.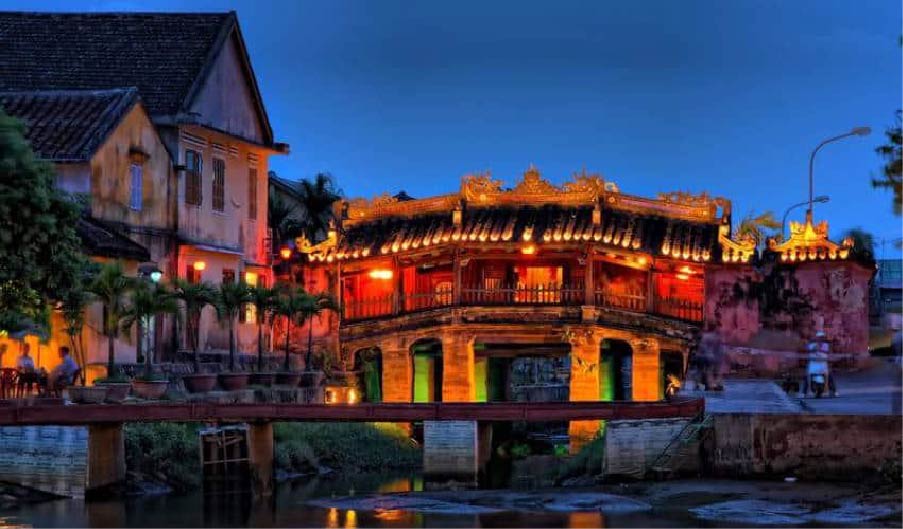 The bridge spans some 12 meters and is famous for its ornate carvings, many of which are in the shape of monkeys and dogs.
This is also a very popular place for amorous Vietnamese couples who come here to take photographs as the bridge is considered a top romantic spot in Hoi An.