Lions are the most powerful and majestic animal on Earth, and no one can deny that. Golden, royal, king of the jungle – lion tattoos are strongly loved by most men to show off their masculine and strength. Besides the fierce look, lion tattoo holds various beautiful meanings. Are you looking for a lion tattoo? Will it be a good match with your personality? Here we will show you every side of its meaning and how it's going to be performed on the skin. Come on in!
1. Lion Tattoo Meanings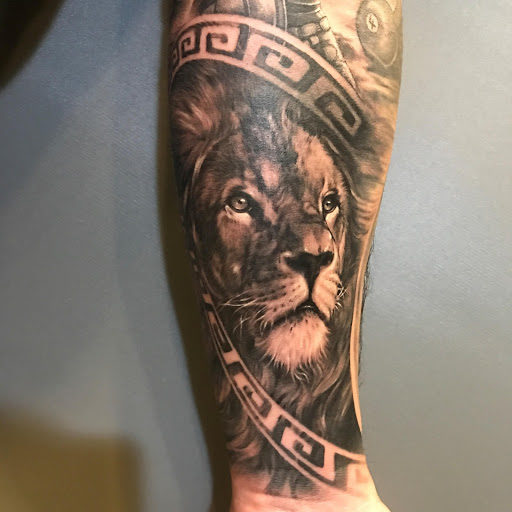 Although being a part of the cat family, lions are more of the dominant side rather than lazy cats at home. The symbol of this incredible animal is often used to imply nobility and royalty. But besides that, lion tattoos have been proved to carry a much deeper meaning.
In astrology, the birth sign of Leo is a lion, which makes them the most excellent choice for people who were born during this time of the year. People whose Astro are Leo tend to be reliable, defined and have the ability to come over challenges fiercely. They are also said to be powerful but very gentle and genuine at heart.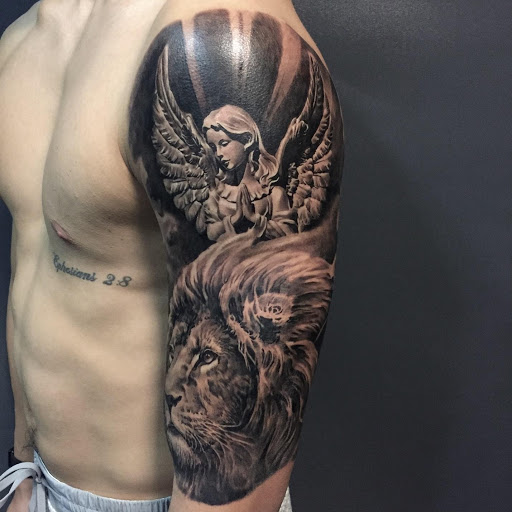 A lion tattoo represents both physical ability and mental strength. It looks wise, intelligent and majestic at the same time. A lion tattoo is also a symbol of royalty, independence and the power to control, to lead. In Christan myths, the Bible describes Jesus as the king and a Lion, craving the power of the lion symbol deeply.
2. Lion Tattoo Placement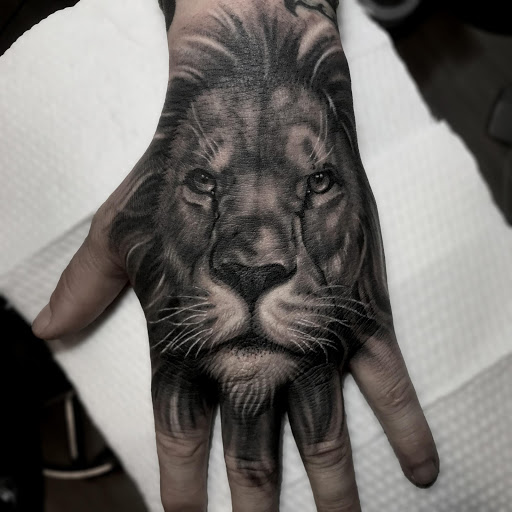 Apart from being meaningful, lion tattoos are also a trend that attracts many celebrities. Some famous names you can catch in the list of lion tattoo lovers including Justin Bieber, Demi Lovato, Ed Sheeran, Liam Payne, Cara Delevigne and so much more. Lion tattoo design works most excellent with larger spaces; this helps them have enough space for details and elements. Some of the most popular choices of position are on the back, chest, arms or thighs. However, it doesn't mean that we can only do lion tattoos on large scales. Many women prefer small lion tattoos, and they love to ink them on their hands, fingers or arms.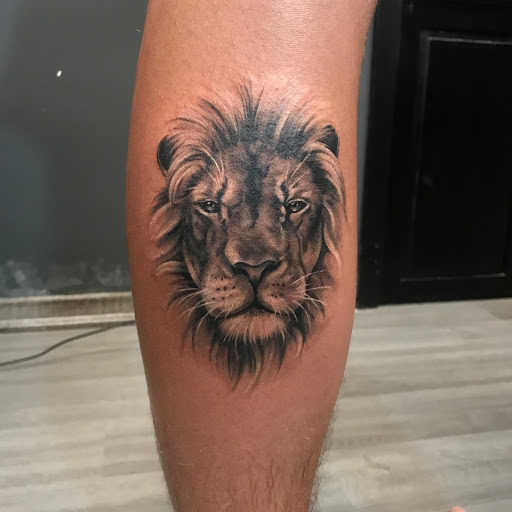 3. Lion Tattoo Design
You can go straight for a grey-scale lion head in the realistic style, that's what most people do. It's nothing wrong with having such a classic design. But have you ever thought of a whole new and different artwork? Lion tattoos with half realistic and half geometric is an excellent choice if you want your tattoo to stand out.
Lion with a crown is a design that emphasizes the royalty and pride of the animal. This tattoo will be best when inking on anyone who is the protector or someone in charge to lead the family. Nothing looks better than a lion with its crown.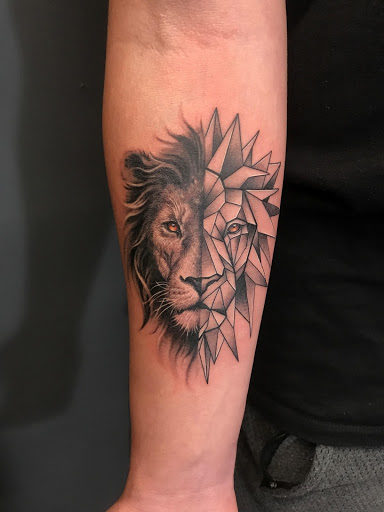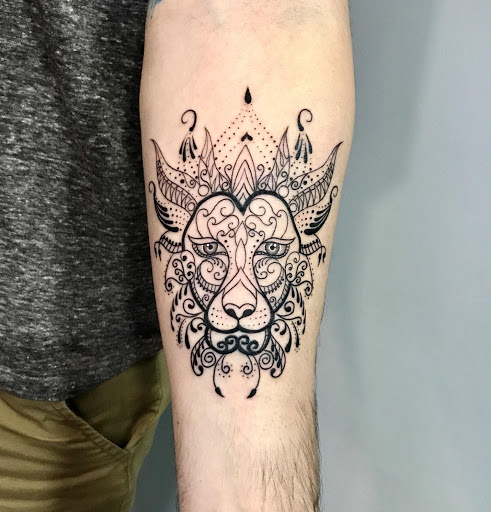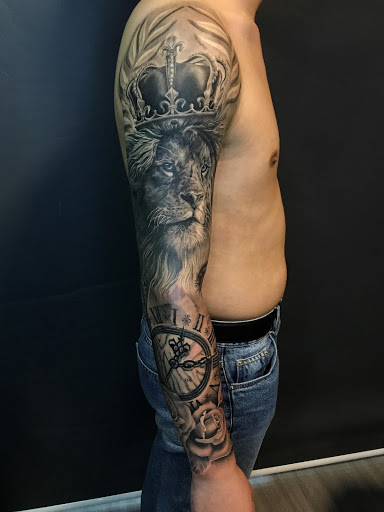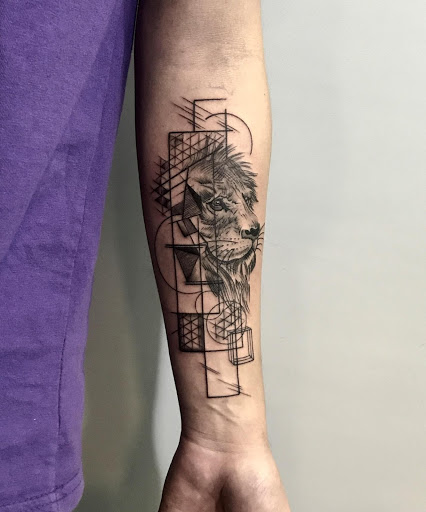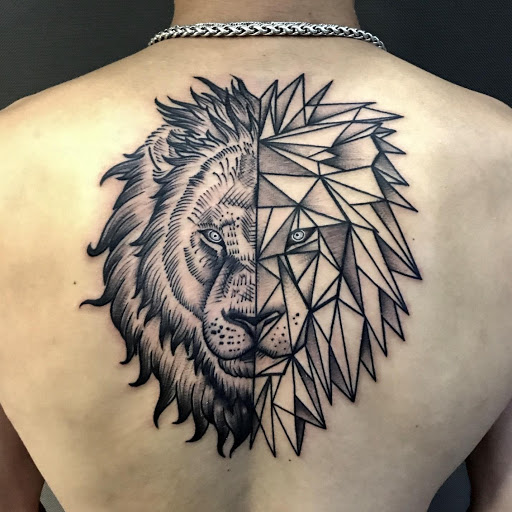 No matter what size that comes, what style they are inked in, lion tattoos are always the most magnificent animal which meanings strongly affect the tattoo industry. To be suitable with the tattoo that you have, make sure that your personalities are closed to the symbol. Lion tattoos are the fantastic design that you definitely cannot miss out on.