Hanoi Old Town Quarter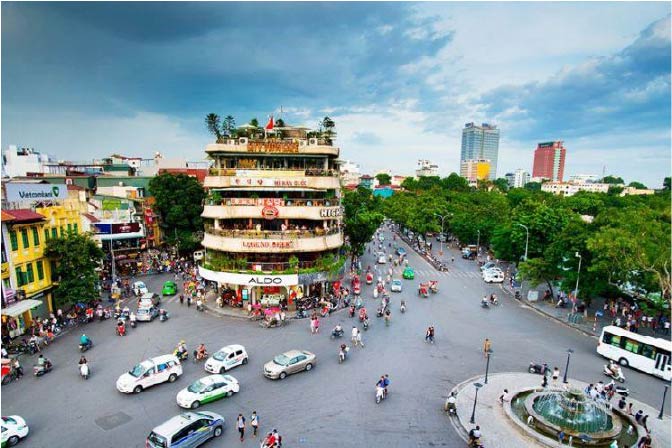 Traveling to Ha Noi,  you will easily recognize The Old Quarter in Hanoi – an intriguing neighborhood, home to a mix of Vietnamese architecture, green spaces, ancient shops and fresh-as-it-gets street food — all of it easily explored on foot.
At first look, these 36 streets can feel frenetic. Don't worry: Constant motion is part of the Old Quarter's charm. Grab a seat at a cafe and enjoy the action from a safe distance.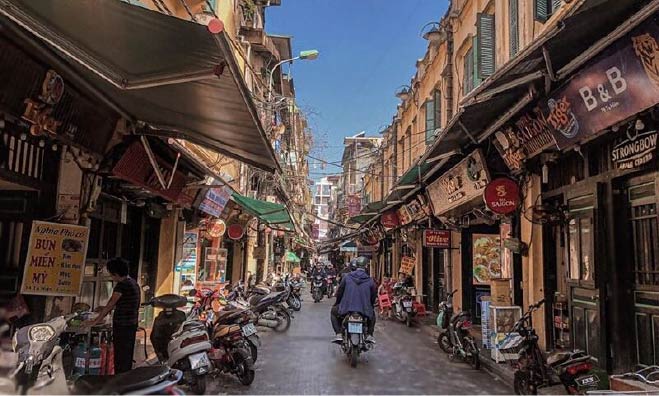 You'll notice bicycle vendors selling fresh flowers and ripe fruit, old friends gathering for games of checkers, and cooks doing a roaring trade in steaming phở and bún chả. The longer you wander, the more you'll be rewarded with moments in hidden alleyways, secluded pagodas, and cozy coffee shops, so many interesting places for you to check in Hanoi.
Shops pouring into sidewalks, motorcycles navigating narrow streets, the smell of noodles and flowers —the Old Quarter can be a hectic place. Begin your foray by hopping on a cyclo for a guided tour through the chaos.
Hanoi Opera House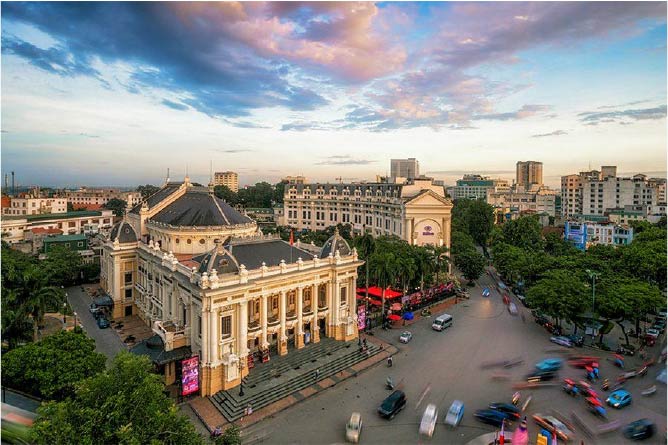 Wandering around Hanoi, you may discover a number of yellow-painted buildings, which are of typical French architecture. Hanoi Opera House is one of the most appealing ones.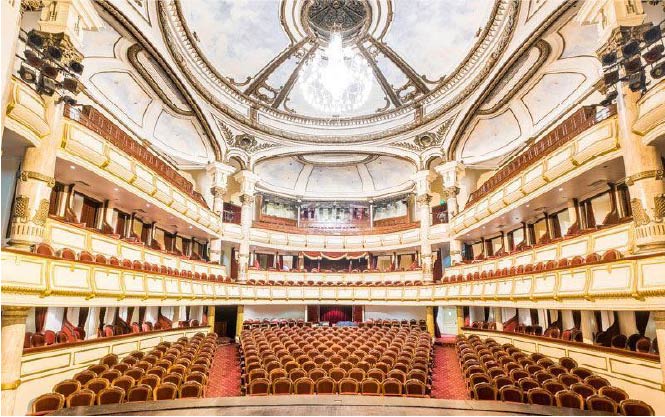 Looking from outside, it is possibly unable to reach your expectation, however, there is more to this yellow construction than meets the eye. At the moment, The Hanoi Opera House is the biggest theater in Vietnam, which is also considered as a historical and architectural landmark as well as an attraction in Hanoi where a range of important events have taken place.
St. Joseph's Cathedral of Hanoi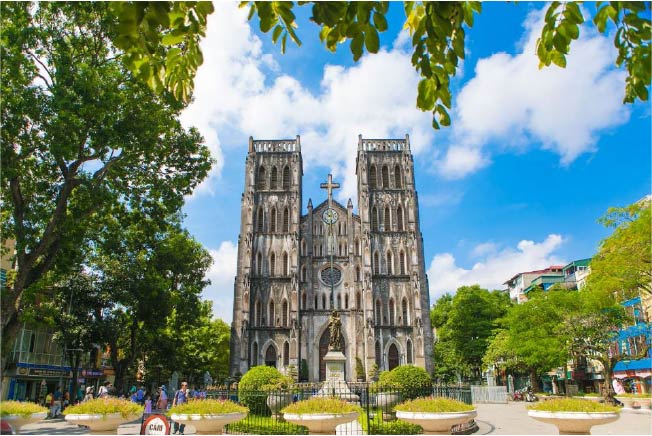 When traveling to Ha Noi you should not miss St. Joseph's Cathedral (Vietnamese: Nhà thờ Lớn Hà Nội) on Nha Chung (Church) Street, it is the oldest church in Hanoi. This was one of the first structures built by the French colonial government in Indochina when it was first opened in December 1886 and completed in 1888. Another beautiful place you must check in Hanoi.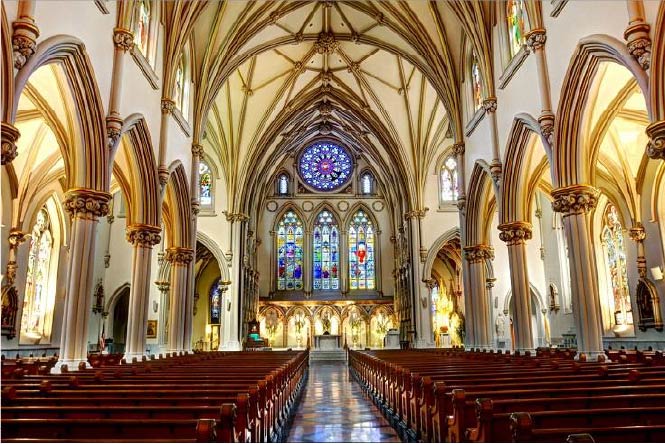 In spite of the long wars that destroyed major parts of Hanoi, St Joseph's Cathedral is still in good condition. Today, it becomes a historical attraction in Hanoi which remains the image of the beamuty of the old Hanoi. The Church makes an impression on travelers by its ancient beauty of the bustling capital.
West Lake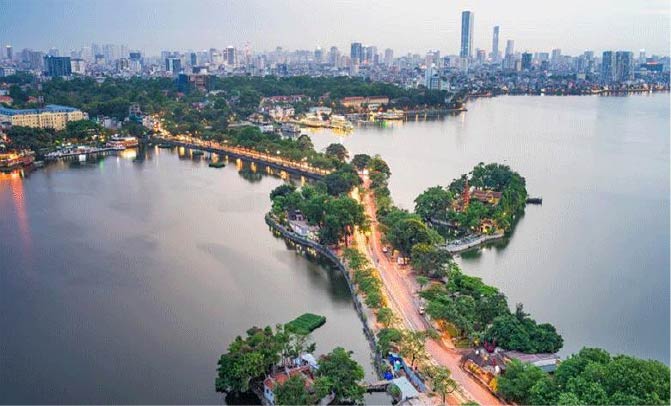 West Lake (also known as Ho Tay Tay Ho) is one of the most famous tourist attractions in Hanoi and can also be considered as an iconic place of the capital city of Vietnam. Having a serene and tranquil beauty, West Lake Hanoi would definitely be a proper choice for those who are tired of the hustle and bustle of modern life when traveling to Ha Noi.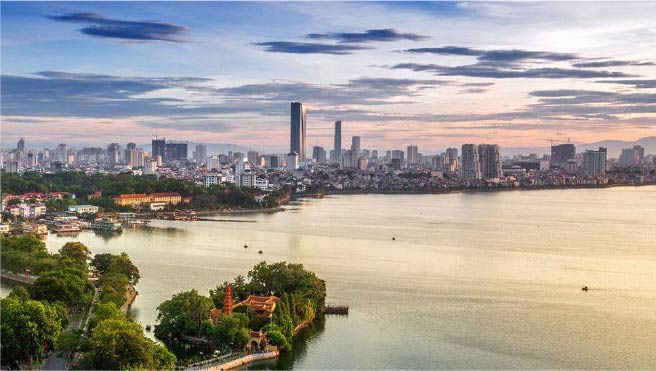 Being there, tourists (or even locals) looking for respite can totally be satisfied as West Lake offers a harmonious combination of poetic lake, solemn historic areas, amazing activities, and unforgettable food.
1984 Tattoo and Piercing Studio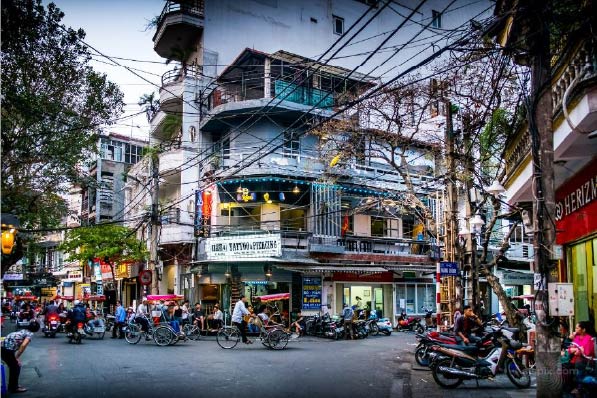 Meaningful tattoos and artistic piercings are a way of expressing their own lifestyle that is loved by many people, especially young people. And if you are looking to own yourself with beautiful tattoos, piercings, quality and absolute safety, then 1984 Studio Tattoo & Piercing will help you.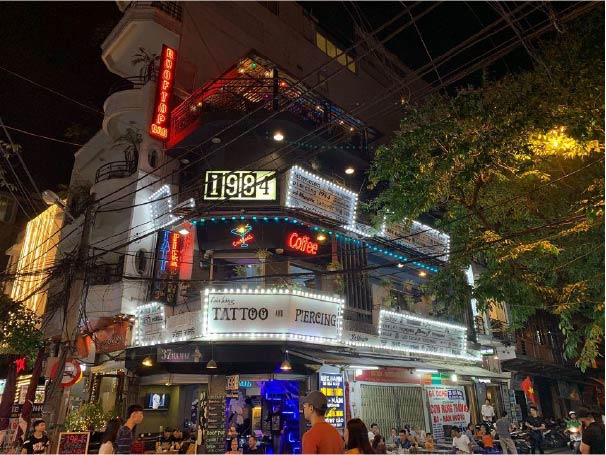 Established in the early years of the Tattoo movement in the North since 2015. Up to now, 1984 Tattoo & Piercing Studio has become one of the prestigious and familiar destinations for tattoo lovers.
1984 Studio Tattoo & Piercing offers outstanding services such as: Artistic tattooing, 3D tattooing, color tattooing, … and in addition, there are designs according to customers' preferences. Besides artistic tattoos, 1984 also has a piercing service for you guys. Don't hesitate to come visit 1984 Studio so we can help you have the best tattoos to save your memories in Vietnam.
Dong Xuan Market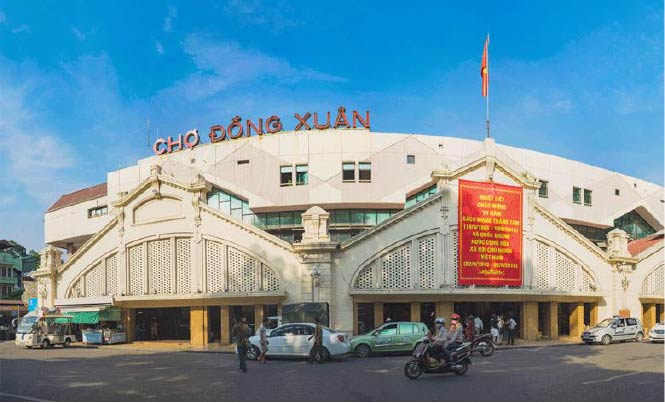 Dong Xuan market is at the West end of Hanoi Old quarter, surrounded by Dong Xuan street Hang Khoai street and Cau Dong street. Like Ben Thanh Market in Ho Chi Minh City or Dam Market in Da Nang, Dong Xuan Market has been a symbol and a pride of Hanoi people for many years.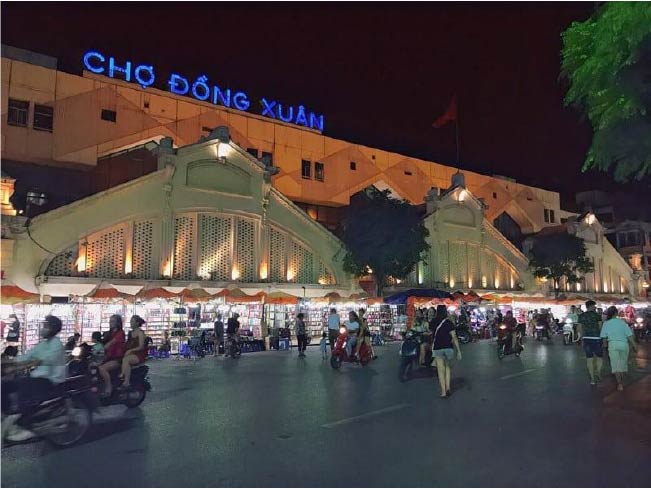 Nestled in downtown Hanoi, this is the largest wholesale market in the North with an area of 6,500 m2, as well as the gathering place of a multitude of business items to serve the life of the capital's netizens and supply sources for traders.
The market was built in the 1889s with a blend of both ancient and modern French architecture style. The market has since become a famous attraction for traders in the old days and tourists in the modern time. The place is not only a busy trade center for daily necessity, but also a witness to the national defense history of Vietnamese soldiers, and a pride of Hanoi residents.
Ho Chi Minh Mausoleum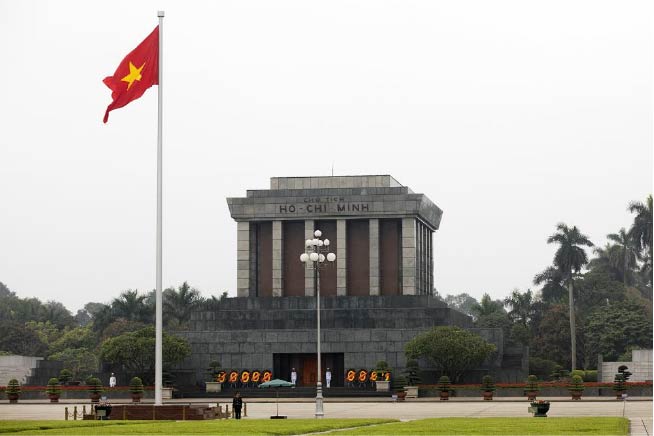 Ho Chi Minh Mausoleum is an important historical attraction of Hanoi, known for honoring the national hero: President Ho Chi Minh. The building is where visitors can express their admiration and gratitude towards the common father/uncle of Vietnamese who has led the country to independence and reunification.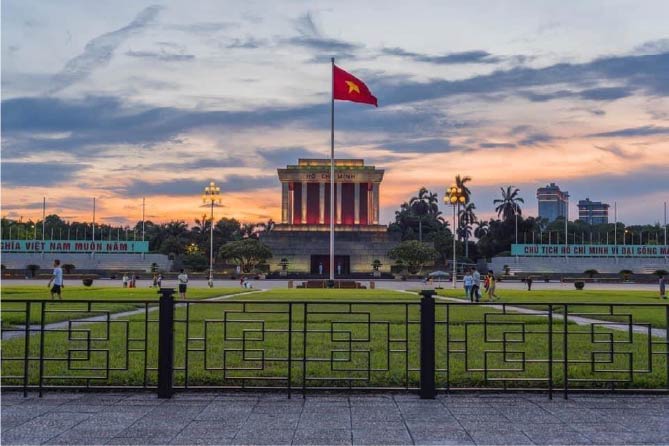 It is popularly known among Vietnamese as Uncles' Mausoleum, for the intimate and familiar atmosphere Ho Chi Minh always created when he was alive. Built over 2 years from 1973 to 1975, the Mausoleum is also a lively illustrator of national unity.
Finally, to explore more images please visit our Fanpage here or check out our blog for some inspiring stories.