Vietnam is the country of art, deep traditional culture, gorgeous scenery, and amazing foods. No wonder why it's rated one of the best places to visit of all time. In tattooing, traditional Vietnamese tattoo is one of the most wanted concepts for both locals and foreigners. It's not easy finding a good design for your traditional Vietnamese tattoos but don't worry, we got you! Here is our collection of the best traditional tattoo that you can have to mark your journey in Vietnam. Let's dive right in, shall we?
1. Conical hat traditional Vietnamese tattoo
The conical hat is the signature of almost every Vietnamese woman. In those rural areas, you can easily catch the image of Vietnamese women wearing a conical hat and carrying stuff to sell on the shoulder. It's one of the most interesting looks that impress every foreigner when first come to Vietnam. This is also the image of grandmothers or mothers that every Vietnamese grew up remember.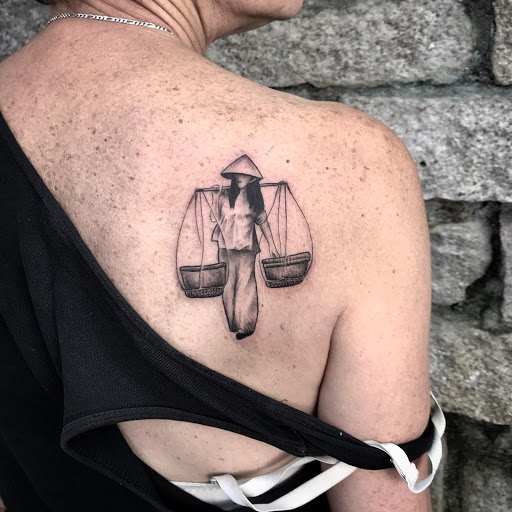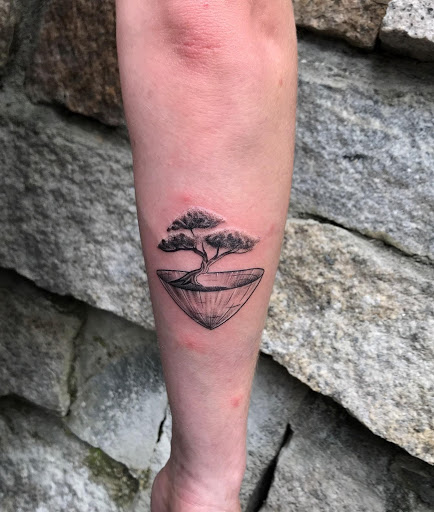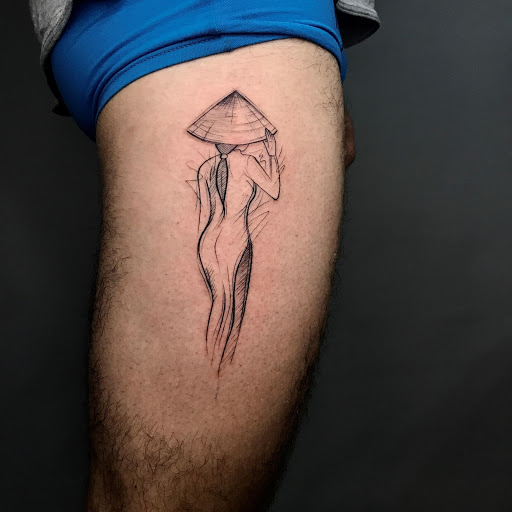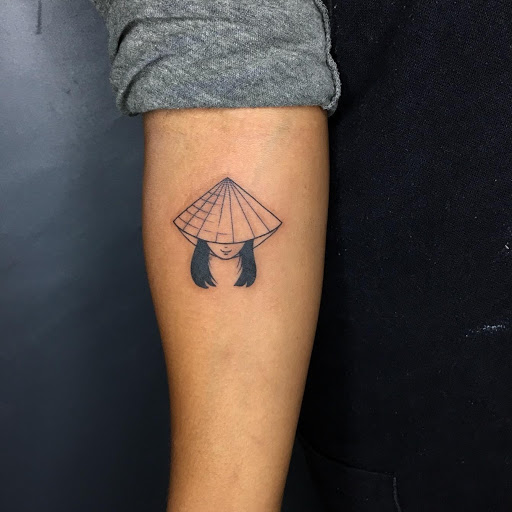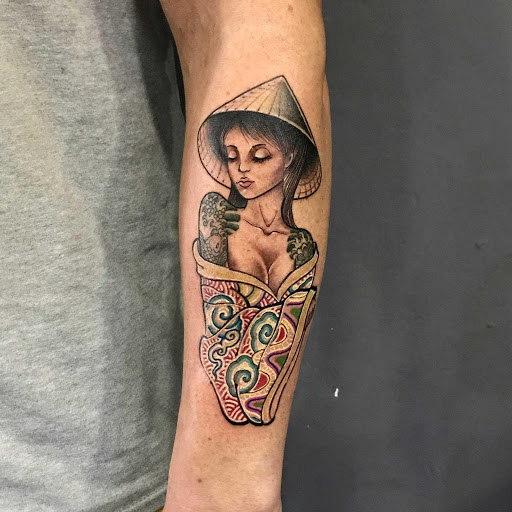 2. Lotus tattoo
Lotus flowers are Vietnam national flowers that represent purity and truth. This is the most loving tattoo among both Vietnamese and travelers. Lotus tattoo can be done in so many styles to fit all genders possible. This is a cool and beautiful artwork to reminds you of Vietnam's traditional tattoo in many aspects.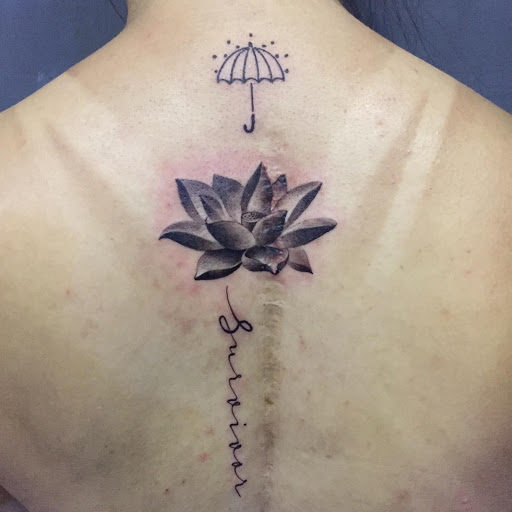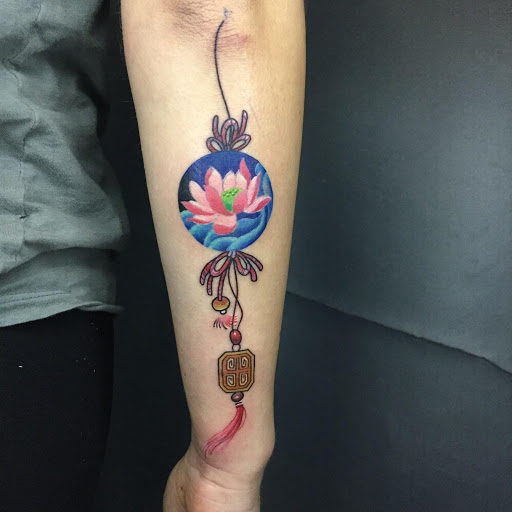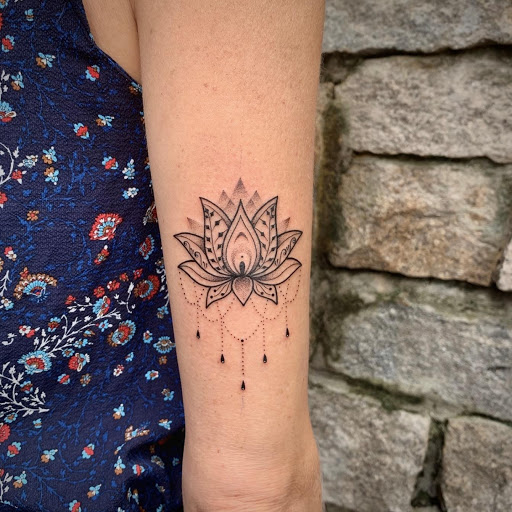 3. Traditional Vietnamese tattoo of Dragon
Dragon is considered a powerful and magical creature in Vietnamese culture. It's the almighty beast which image can only be used by the Kings in the past. Dragons also symbolized power, strength, and courage. Having a nice and fully detailed dragon tattoo is a great way to keep your Vietnam memories powerfully alive every single day.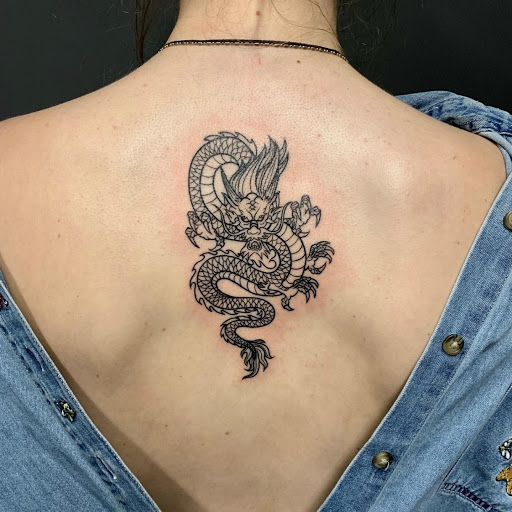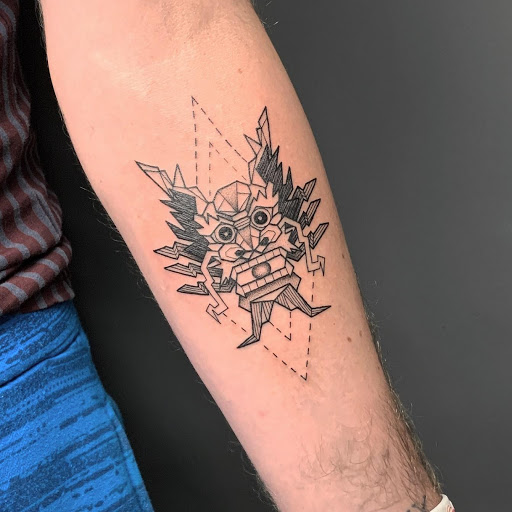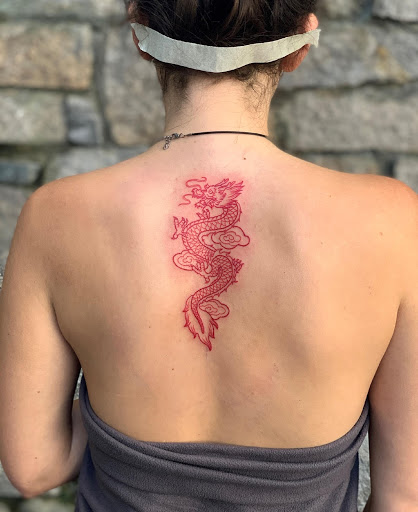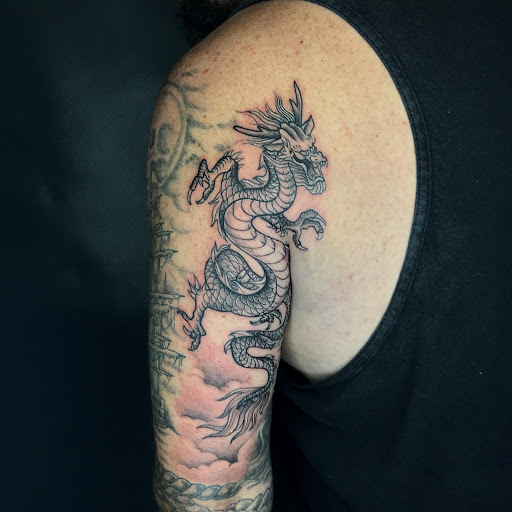 4. Tigers turtles and phoenix traditional tattoo
Tigers, turtles, and phoenix are 3 other magical creatures in Vietnamese culture. To most Vietnamese people, having a tattoo of these 3 creatures means that you are blessed by Gods and heaven. Most of these 3 creatures' images in traditional Vietnamese tattoos are heavily influenced by Chinese and Japanese art.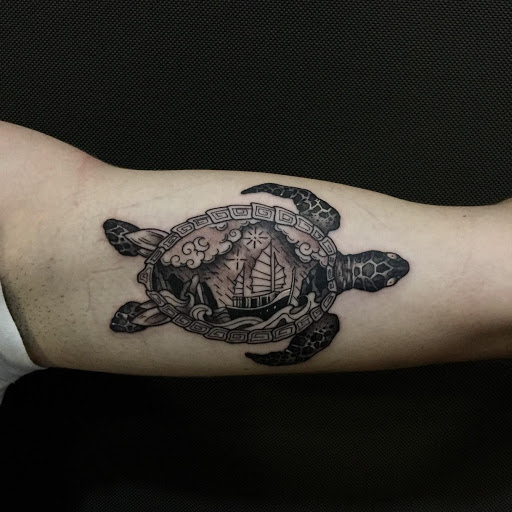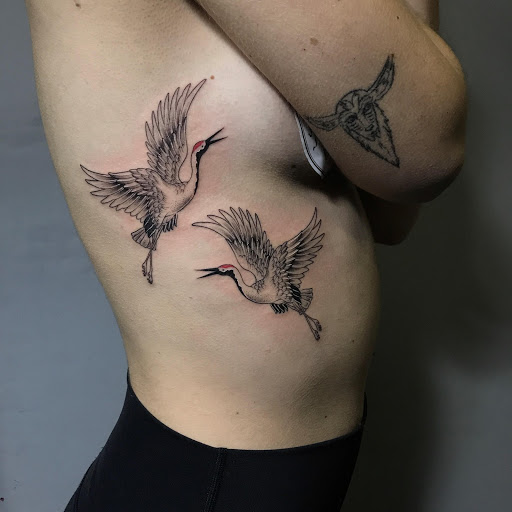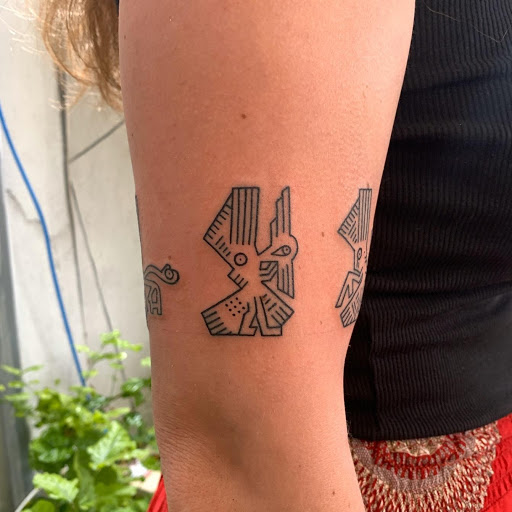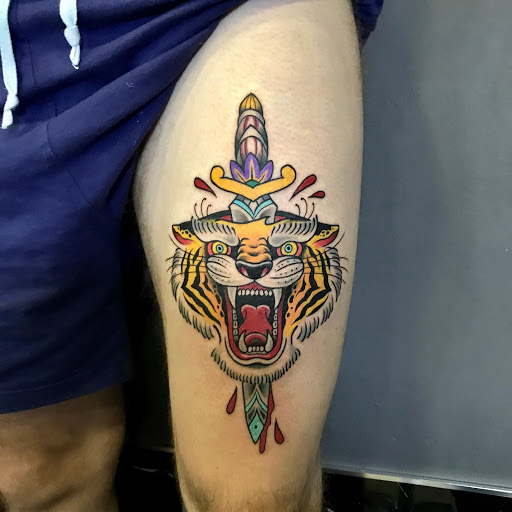 In case you want to get this tattoo, make sure that you choose the right tattoo artist since those designs are mainly in Asian style tattoo. In 1984 Tattoo & Piercing Studios, we have some of the most incredible tattoo artists in Hanoi and Hoian that's specialized in this style.
5. Vietnamese scenery
Visiting Vietnam is just an amazing journey, whether it's on motorbike, car or on planes. The country is blessed with 3260 km of coastal line, beautiful beaches, and mountains. Spectacular views are waiting to surprise and impress you everywhere, from city to rural area places. So what's better than inking your favorite places in Vietnam. Most of our clients love to get a tattoo of Ha Long Bay, Hoi An ancient town or lanterns and Saigon skylines. Those are definitely not traditional Vietnamese tattoo, but we're sure that it's an incredible tattoo to be proud of.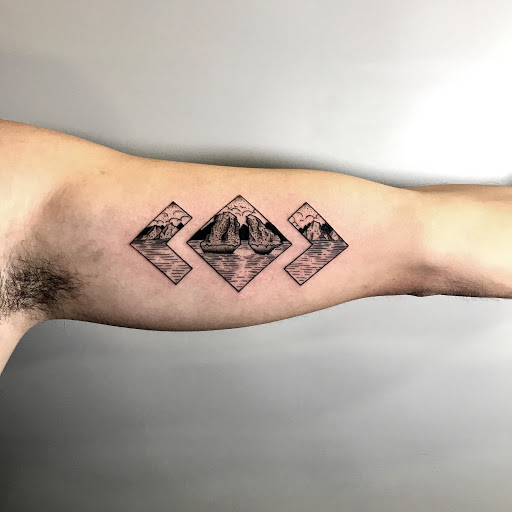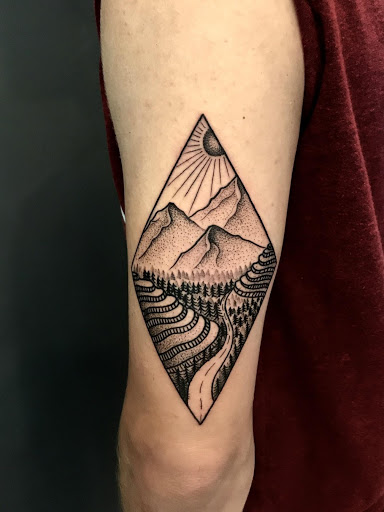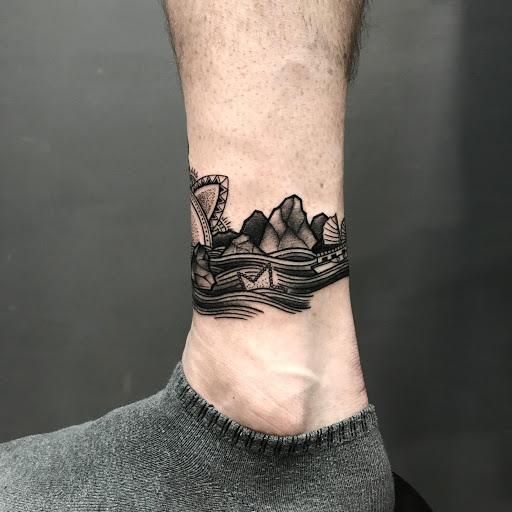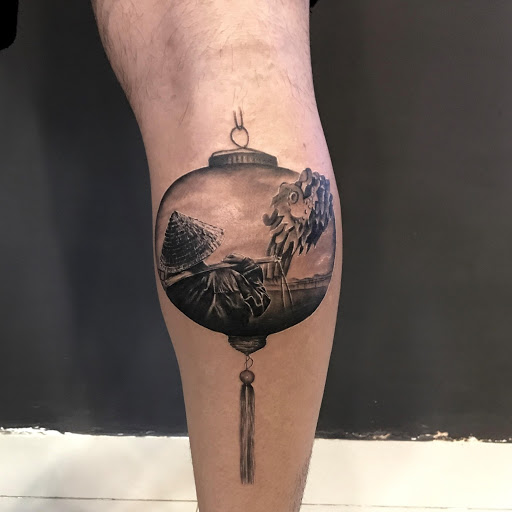 Having a traditional Vietnamese tattoo is just a great idea to keep your traveling memories alive from years to years to most visitors or showing the love to the country of Vietnamese tattoo lovers. In every way, those are our ultimate guide when it comes to traditional Vietnamese, specially made for you.
For more captivating stories about tattoos, feel free to explore our Blog. Additionally, you can check out our Facebook page for a variety of videos and images.