Stop scrolling through those "tattoo near me" places without knowing clearly about their works. With 1984 Tattoo Studio, you can just relax and have the best quality tattoo as you wish.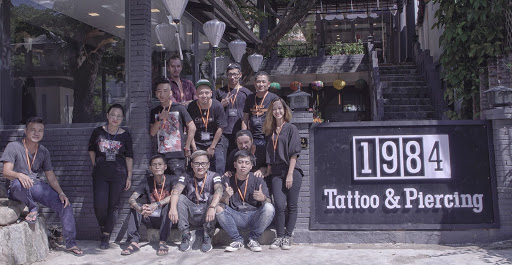 1. Why 1984 Tattoo Studio?
Undoubtedly, with years of experience in tattoo design and services, we ensure that our artwork is the most bang for your buck tattoo when it comes to tattoo anywhere near Ha Noi & Hoi An. Our artists are not only extremely high responsibility, but we also ink with love and passion. Each tattoo is a whole story, tell yours with our artists and we will make it turns out flawless for you.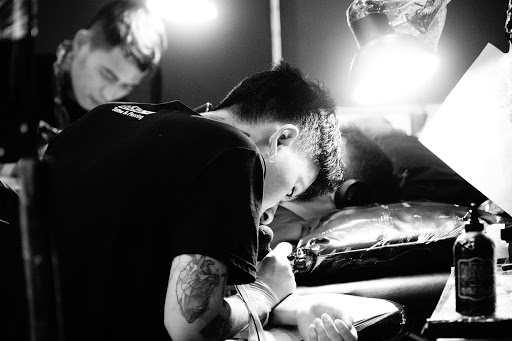 Our team target is to create both the best tattoo and the best experience for our customers. So don't be surprised to see 1984's artists and staff great care and sense of humor.
2. What is our style?
With talented and experienced artists, from traditional tattoos to trendy ones, 1984's team can do it all. Thus we are really close to the Ancient Town in Hoi An and have 3 shops in Ha Noi, so it's easy for you to stop by. Here we have great artists working passionately to keep up our high standard and reputation. So come and explore their artwork here.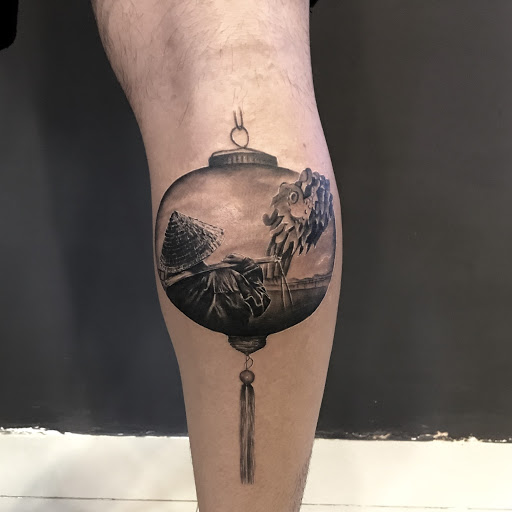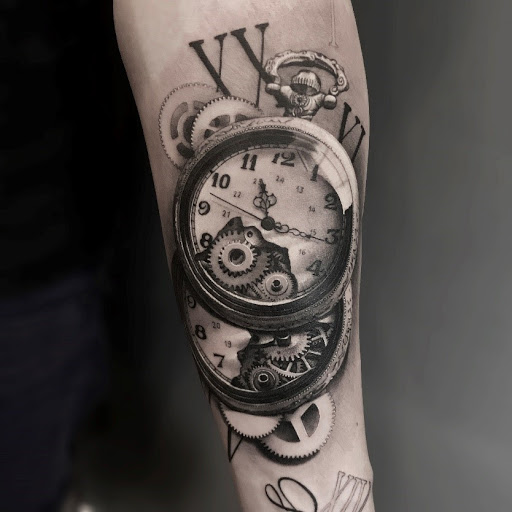 3. Is it safe to ink here?
This is what we care most whenever we ink just to keep you safe and satisfied. Let us tell you about it.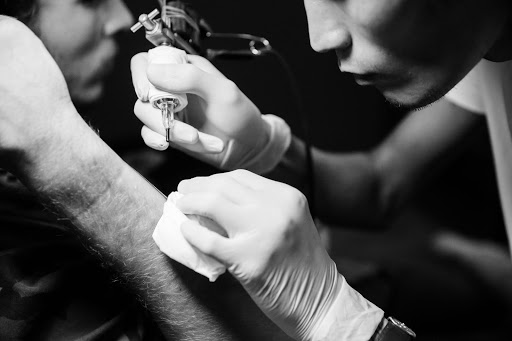 Here in 1984's, we have the most advanced tattoo equipment, guarantee 100% no infection. All equipment is single use only so when we start a whole new session, we'll show you that all are removed from sealed packagings. Another thing to keep the work area bacteria-free is to cling-wrap them. That's how we do it, wrap everything up just for your safety.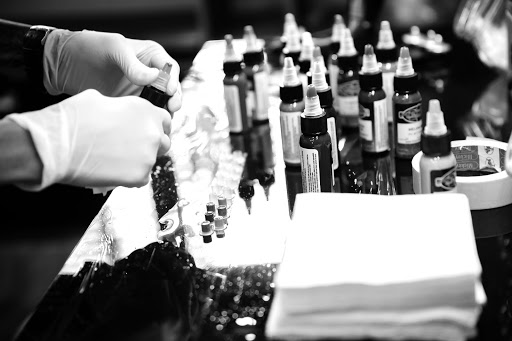 Hygiene is definitely our priority, so it is definitely a wise choice to start inking with 1984 Hoi An.
4. Is it really nearby?
We are just exactly what Google describes as "tattoo near me" in both Hoi An and Ha Noi. Simply jump on a motorbike or take a walk and it takes just a few minutes from the city center to 1984 Tattoo Studio. Here is our address of all 5 locations, remember to hit us up when it comes to inking.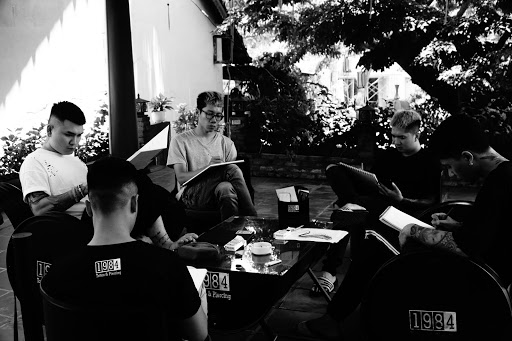 Ha Noi Studio
37 Ma May, Hoan Kiem – 024 6291 3784 -booking.hanoi@1984studios.vn
41 Tay Ho, Tay Ho – 083 865 1984 – booking.tayho@1984studios.vn
35 Hang Buom, Hoan Kiem – 024 6657 8484 – booking.hanoi@1984studios.vn
Hoi An Studio
274 Cua Dai, Cam Chau – 023 5654 1984 – booking.hoian@1984studios.vn
50 Ba Trieu, Cam Pho – 093 750 1984- booking.hoian@1984studios.vn
In each of our stores, we keep everything simple and truly Vietnamese. You'll see the interior is relaxing and convenient since we know tattoo hurts sometimes.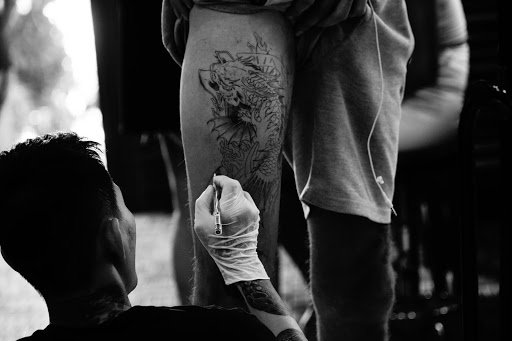 All in all, whenever you search for the nearest tattoo shop in Ha Noi or Hoi An, we know you'll never want to ink somewhere dark and dusty. Keeping you safe and comfortable is 1984's first priority. Come and ink with us, we're sure that you will be fully satisfied.