There are thousands of ways to say "I love you" to your family and significant others. But getting a family-couple related tattoo is a great way to show love and appreciation.
Carrying a piece that reminds you of your family or loved ones truly show a whole lot of characteristic. This is a great way to remind you of what's important, dates and events or showing love to family members who have been lost. No matter what it is, family tattoos and couple tattoos are really special and meaningful to have. Here 1984 Tattoo Studio will show you our top 5 ideas of family and couple tattoos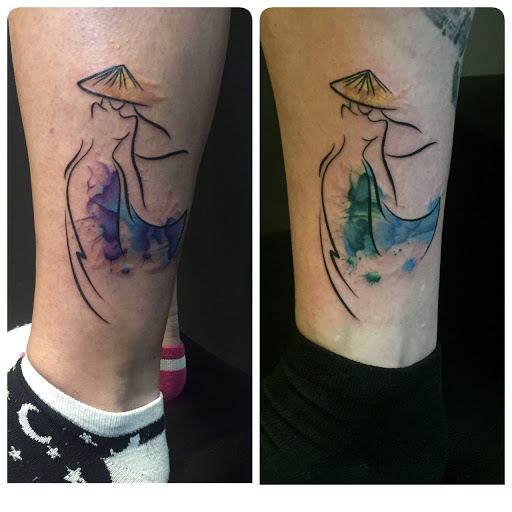 1. Important days
Inking special dates and events that is important with you and your family is probably one of the most elegant and secret ways to show your love and honor. The tattoo could be your parents' birthday, your wedding day or even the day of birth of your little baby. The possibilities are endless. Having this tattoo is just like having your family or lover with you all the time, which is not only sweet but incredibly heart-warming as well.
2. Family – couple photo
Fine line tattoo of your family picture is also a great idea for a simple, elegant but meaningful tattoo. Take your favorite picture of your family or lover to our tattoo studio and we'll figure out a way to make it a piece of art on your skin. Other than fine line tattoo, you can definitely have a realistic tattoo of the picture, which is bolder and louder to say how much do they mean to you.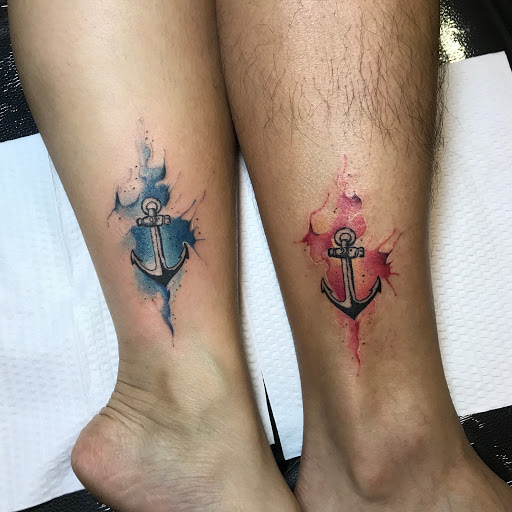 3. Sketches
Having a tattoo of the very first words that your baby wrote for you, of a small part of a letter from your loved ones is actually really special. Or you can even take it to a further step, have your love ones sketch out the design of your tattoo. This type of tattoo shows a great amount of genuine love and care that you have for your family and significant other. This is one of the sweetest tattoo ideas to offer to anyone who's into a couple-family related tattoo.
4. Iconic mark
Memories might fade through times, but having a tattoo that reminds you about special stories and memories with your love and family is a way to keep it always alive. It's really fantastic to have a chance to ink for someone with a glorious story for their tattoo. These iconic marks can be your city location, the favorite quotes that you both share or even a science-fiction character that you're all love. Iconic marks rely on you and your loved ones so 1984 Tattoo Studio will make sure that it's specially designed just for you.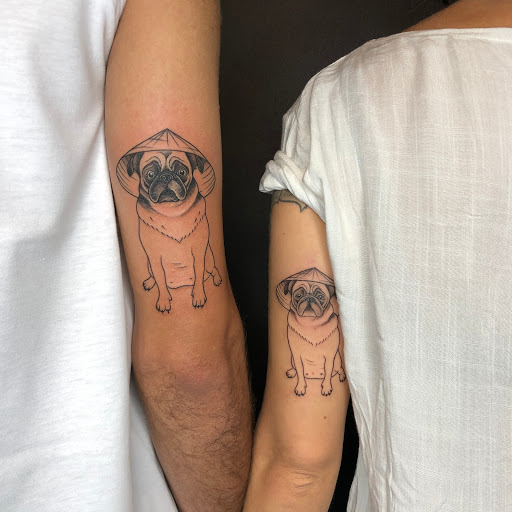 5. Make it simple
Family or couple tattoo sometimes can be sophisticated to think about, but also can be simple with words and letter only. You can have a tattoo of just "family" or a heart to represent it all. Or sometimes the acronym of your husband or wife's name is enough to express love and faith.
For more captivating stories about tattoos, feel free to explore our Blog. Additionally, you can check out our Facebook page for a variety of videos and images.