Which is the best tattoo studio in Hanoi for first-timers and what do they offer? If that's what's constantly on your mind these days, then you're at the right place! 1984 Tattoo & Piercing Studio is always in the top highly recommended ones when it comes to tattoos. Whether you're just starting and planning for the first one, or have strong experience and want to find the best studio, here we can do it all! Let us know the style and design you're looking for, and that shall be enough. For the rest of the process just let the best tattoo studio in Hanoi take great care of you. Come on in, we'll show you what the best could do.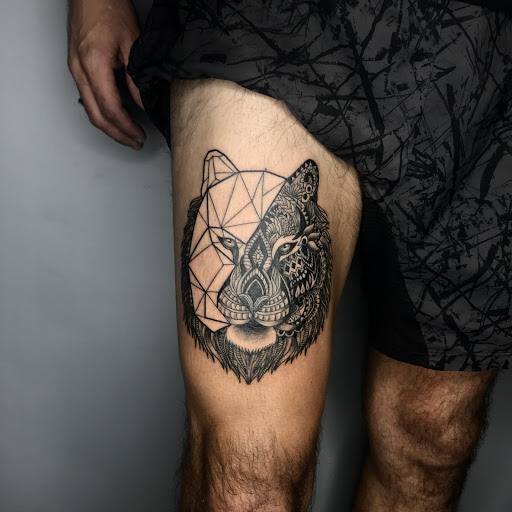 1/ Why 1984 Tattoo & Piercing Studio is the best tattoo studio in Hanoi? 
Have your eyes on the tattoo art of Hanoi and want to experience the best studio in the town? Maybe it's time you come and visit 1984 Tattoo & Piercing Studios. Founded in 2015, up to now, we have designed and inked thousands of tattoos that satisfied tattoo-lovers globally. We understand that a tattoo is more than just a photo on your skin, it's carrying a much deeper meaning that stays close to your heart. By then, just have a quick talk with our artists, let us know what you're looking for and how you want it all to be, you'll have the tattoo of your dream.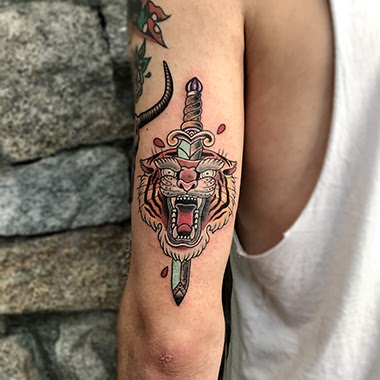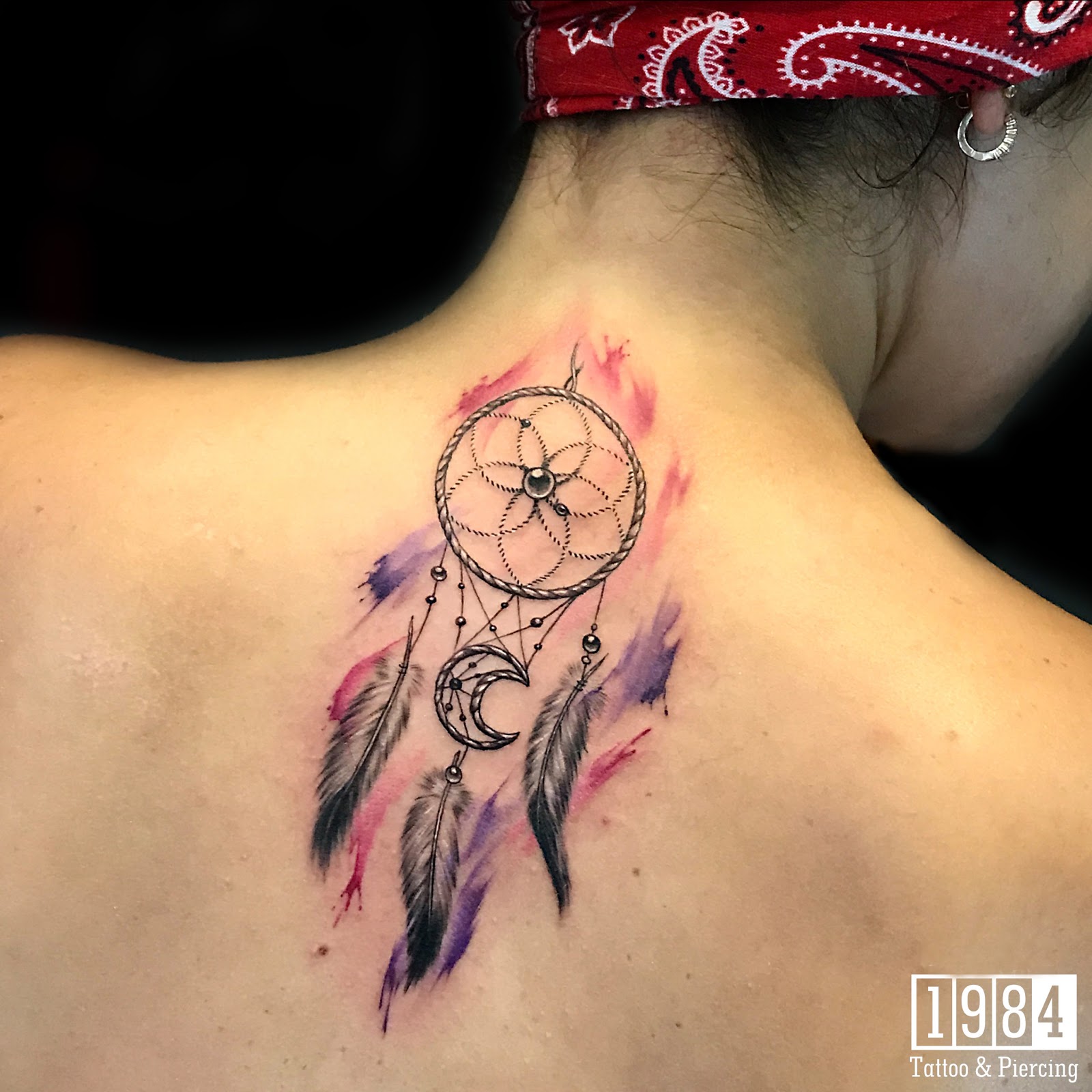 But above all, quality and professionalism are what shaped 1984 as a strong and worthy tattoo studio. And it shows well since every topic that you found out there asking for the best tattoo studio in Hanoi has our name. We are proud of having a close-knit, talented, and full of experienced artists team in-house that's always ready to support you. Our artists are the ones that have won many tattoo conventions in Vietnam and internationally, so every inch of your design will be well-executed all the time. Wanna check? Click right here to see some masterpieces our team has pulled off. 
2/ Our Equipment 
Thus, it'd be our fault if we did not mention our equipment. Armed with the latest, most advanced tattoo equipment, 1984 Tattoo & Piercing just can't wait to bring you the best experience of the town. Moreover, we love to level up our tattoo game and make it even stronger day by day with the best technology we could. So, you can count on us what it comes to tattooing. 
3/ What style can 1984 Studio do? 
We ain't ever settled for anything but best quality tattoos & designs, that's our way to keep our standard and reputation up in Hanoi & Hoi An after all those years. From the hattrick in Vietnam Tattoo Convention 2019 to small mini tattoos, there is nothing these incredible guys & gals couldn't do. Each of them has their own specialty, and we highly recommend you to sit back and have some talk with them.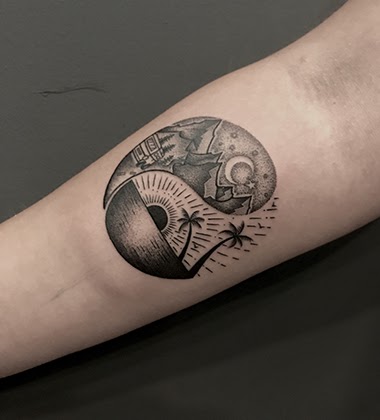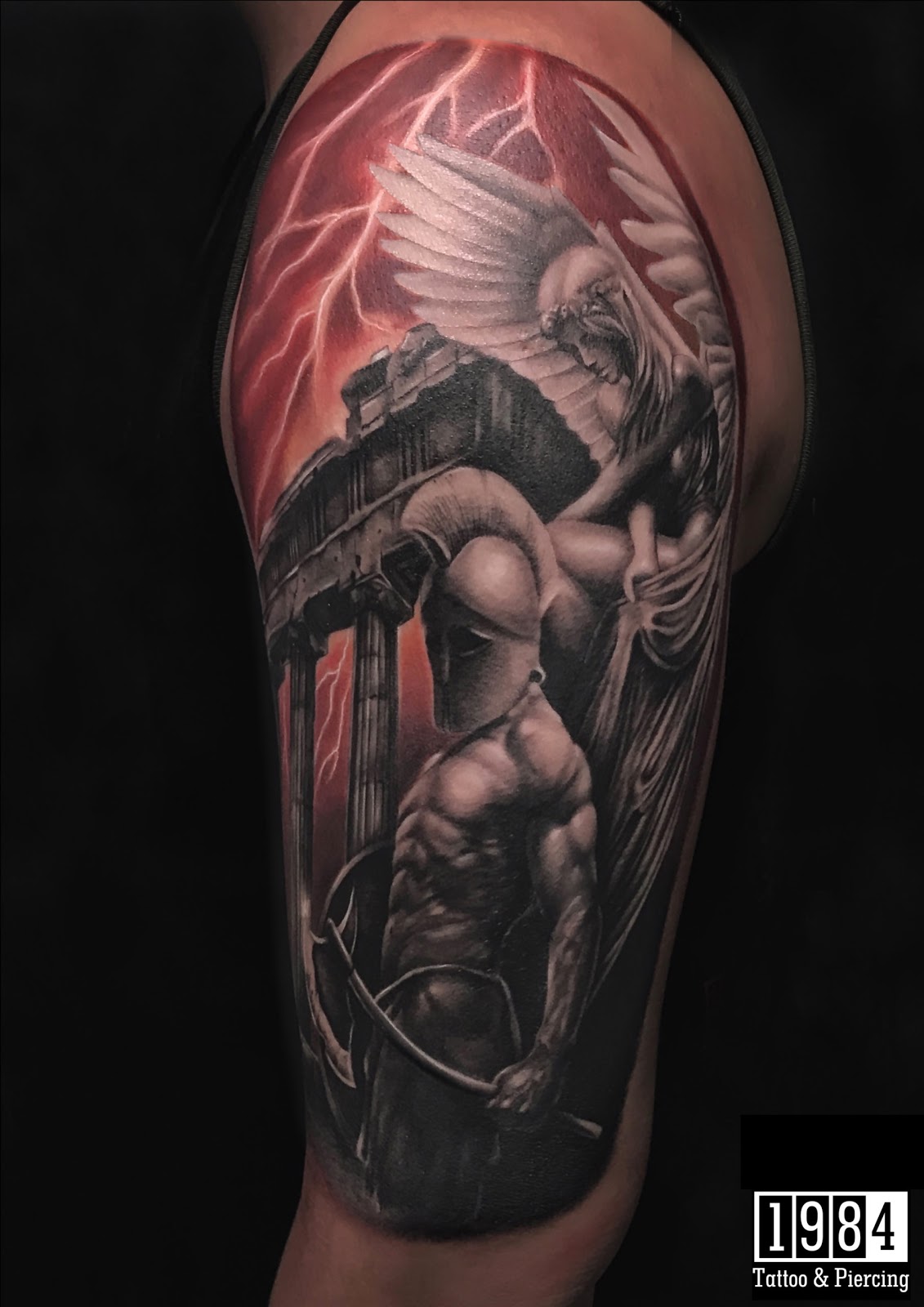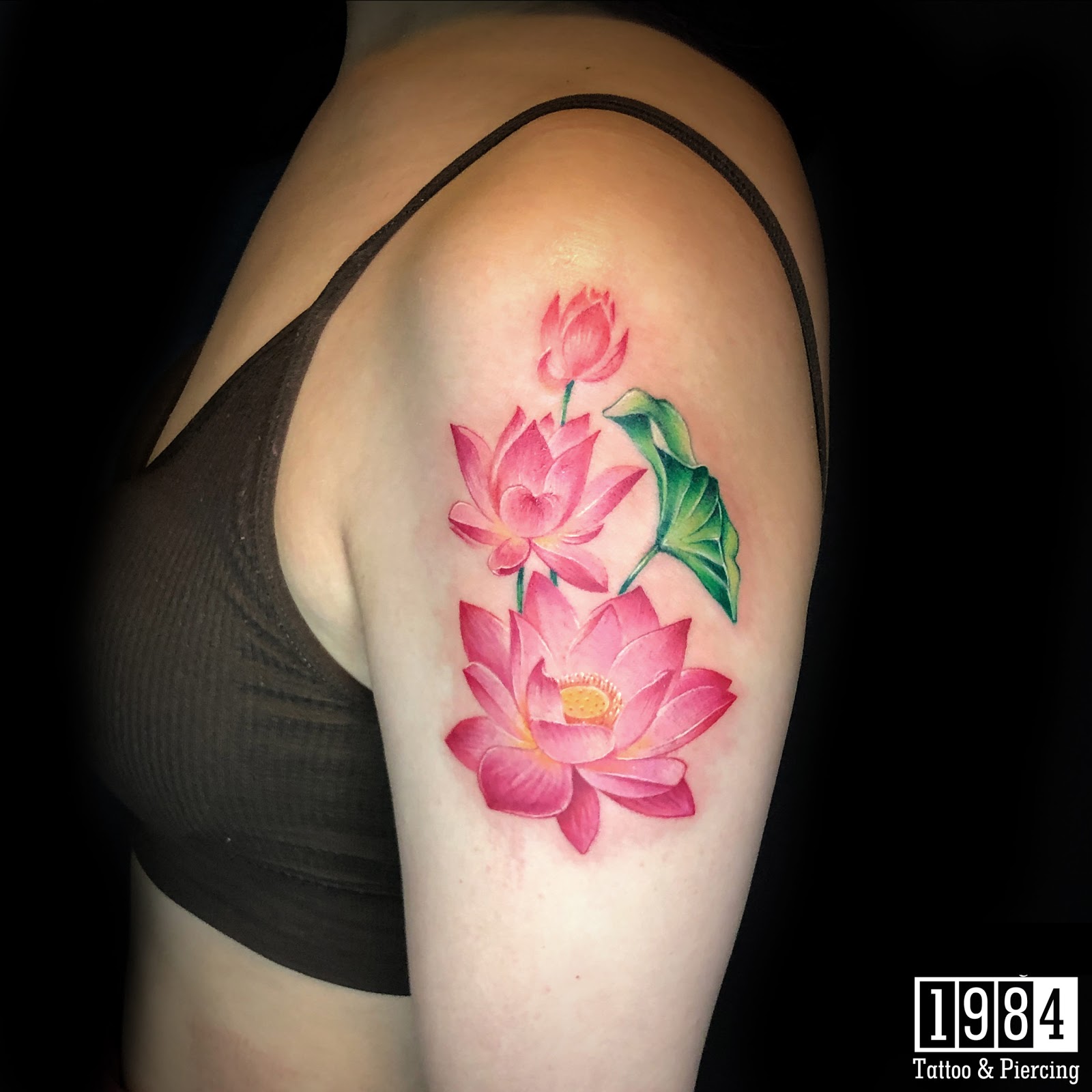 Our artists took great experience in Asian traditional, Old school, Realistic, Blackwork, and Geometric. And don't forget about the latest tattoo trends like minimalistic, or watercolor, and more. Let's not sleep on the fact that we're just the best when it comes to custom tattoo design in Hanoi. Come on over, share your thoughts and it's time for the magic to happen. 
But the words won't convince you as well as real photos could do. So take a few minutes and have a look at some of our masterpieces, you'll know that quality doesn't lie. 
Realistic tattoos were done by artists with strong foundation in Realistic, Oldschool, and Mandala tattoos. Looking for those fantastic designs? Come by 1984 Studio and meet them!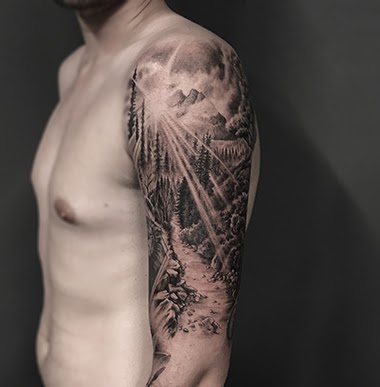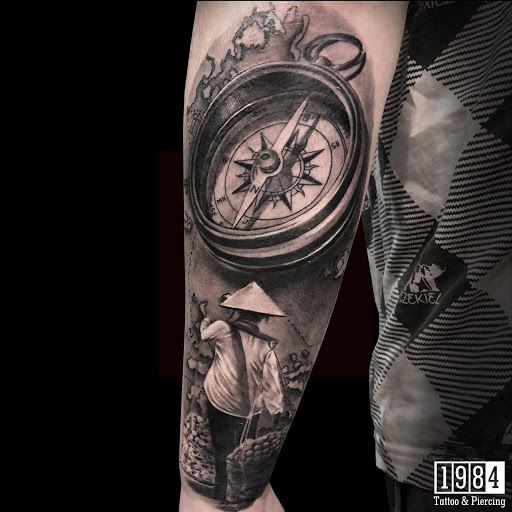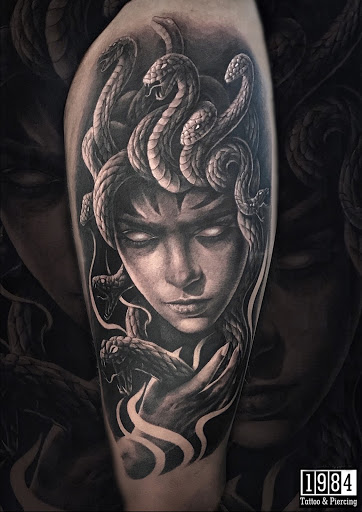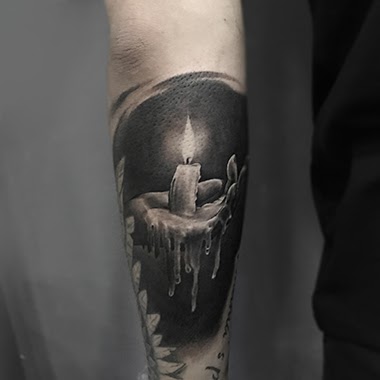 Blackworks are the playground of other talented hands. Not only creating artworks that are impressive, their skill in tattoos will completely shake your mind.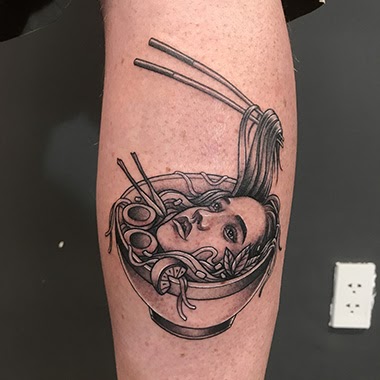 Catching feelings with minimal tattoos? Mike definitely could help you out with ease.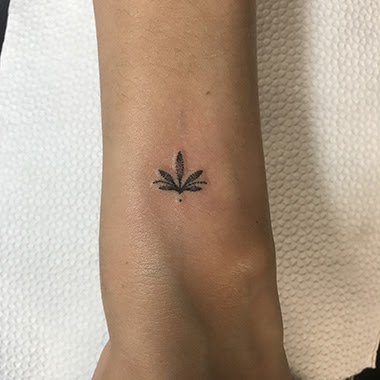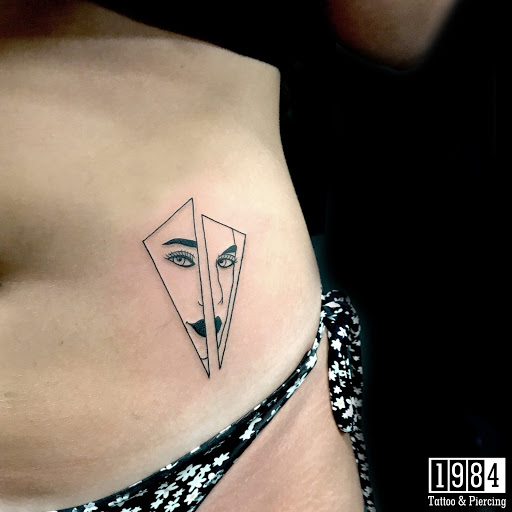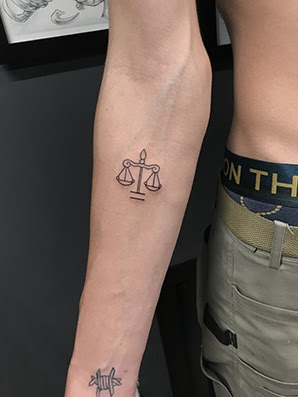 4/ What is the process here at 1984 Studio? 
To be honest, we've always loved a fuss-free tattoo experience. That's why we are eager to create the same goal at our studio. Having a tattoo with all smooth and simple processes as much as possible, would you love that as well?
Consulting is always free of charge: 
We understand that before you make up your mind on 1 design and style, you shall need some assistance. Therefore, once stepping into our studio, our friendly staff team and professional artists will welcome you with more than just thrill. These great guys & gals will receive and assist you with your ideas and needs, turning them into reality. So don't stress out, we'll guide you to achieve the original tattoo that you're looking for. 
Design time: sketch, sketch & sketch: 
Once we've all agreed on ideas, inspiration, and style, it's time for our creative minds to work. It might take some small amount of time, but it's all for the one and only tattoo for you. 
Tattoo time! 
The moment we've all been waiting for is finally here. Now let's get you tatted! To ensure you the best experience possible, hygiene and high-quality inks are our priority. We only use inks imported from the US and every piece of equipment that touches you are all sterilized carefully before using. Needles, razors, ink cups, and wraps are one use only to keep hygiene at its finest! Sit down, relax and it's time we ink!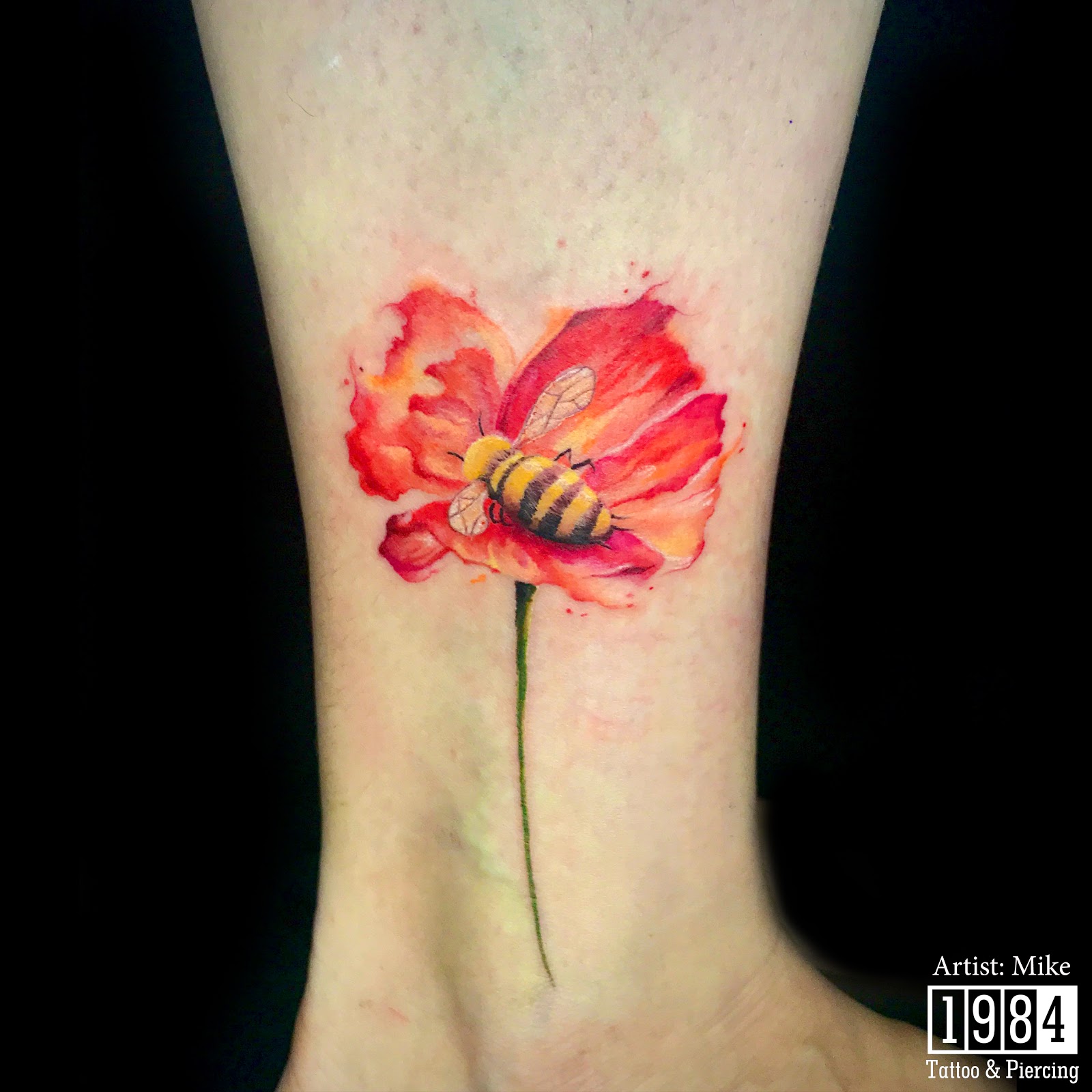 Recovery & aftercare: 
We can't stress enough the importance of aftercare since it plays a vital role in the quality of your tattoo. Therefore, our staff will share all the dos and don'ts you should follow for the best healing process. Don't worry, with those tips you're all good to go!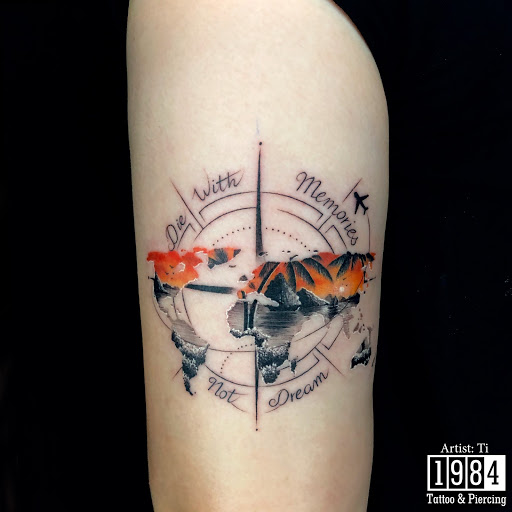 To be completely honest, the tattoos and experience of all customers are what 1984 Studio most proud of. And to be recommended as the best tattoo studio in Hanoi is even more than what we expected. Our standards are high, our quality is undoubted, that's what we always try to maintain and improve even better. So if you're looking for a quality tattoo, come to 1984 Tattoo & Piercing Studio. Have your eyes on the tattoo art of Hanoi and want to experience the best studio in the town? By then, just have a quick talk with our artists. Let us know what you're looking for and how you want it all to be here.  You'll have the tattoo of your dream. 
Please make an appointment with us here so we can welcome you more thoughtfully.