Fearless, strength, and leadership, there are many beautiful meanings behind a marvelous wolf tattoo. It's a common choice but never went out of style. In fact, a wolf tattoo is considered a mainstream design, and almost every tattoo artist has some of this design up their sleeves. It's such an appealing and persuasive image to have on your body. If you've decided to have such an old school design, here we have some of the coolest wolf tattoos to rock. Let's get into it!
Wolf Tattoo Meaning
Just like any other animal symbol, a wolf tattoo can carry both positive meanings. With the wolf symbol, many centuries ago, they were associated with evils and darkness. It can also mean danger to most villagers in some of the human very first centuries, as you can see in many folk stories and historical works.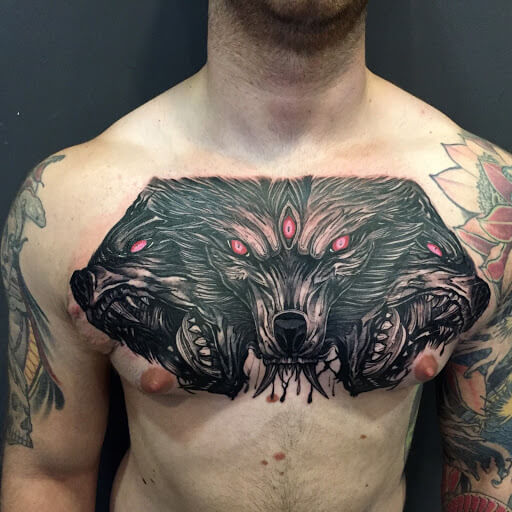 Nowadays, we are more and more having less contact with the wolf, also with the help of movies, art, and literature, the symbol of the wolf has changed dramatically. On most occasions, a marvelous wolf tattoo represents independence, as we all know "the lone wolf," also survival, fearlessness, and masculine. Wolf is also the spirit guide and leadership. To most of your surprises, a wolf tattoo also displays love and loyalty.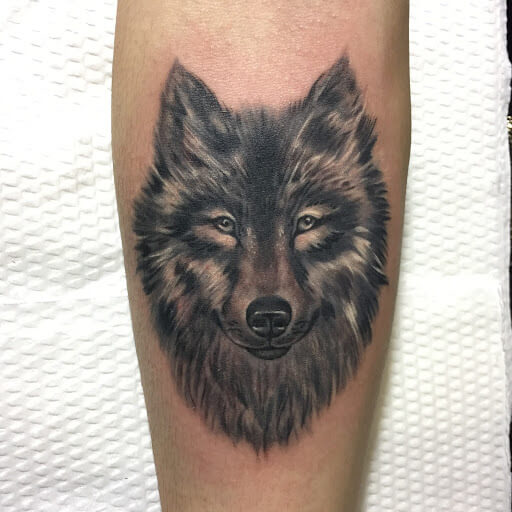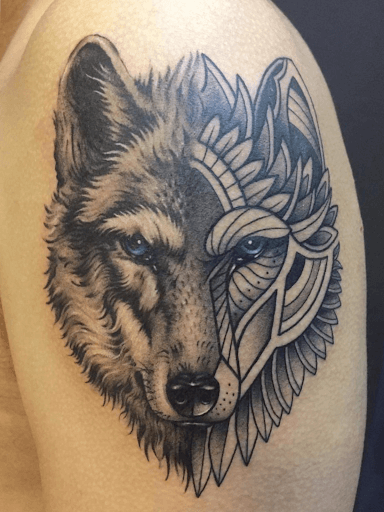 What Style Can Go With a Wolf Tattoo?
Wolf tattoo is the iconic design that has been around for years. So it's common to see this animal with many different styles. One of the most common ones is realistic. What looks better than a real image of a wolf itself? Realistic wolf tattoo design never goes out of style, and you can't go wrong with it.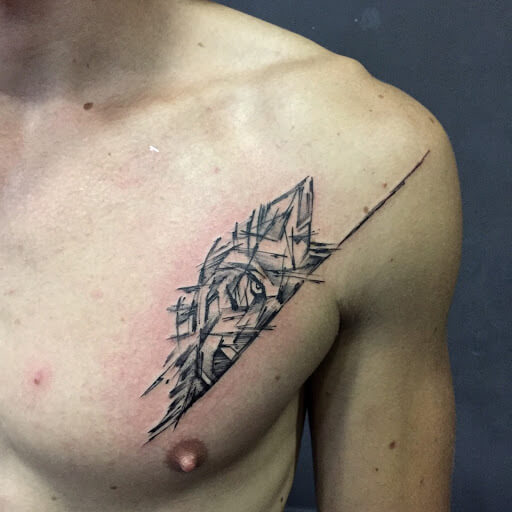 Next up is a geometric wolf tattoo. Introduced to the tattoo community only a few years ago, this style has been a great combination to many subjects, and wolf tattoo is just one of that. It creates an energetic, reliable, and beautiful tattoo design.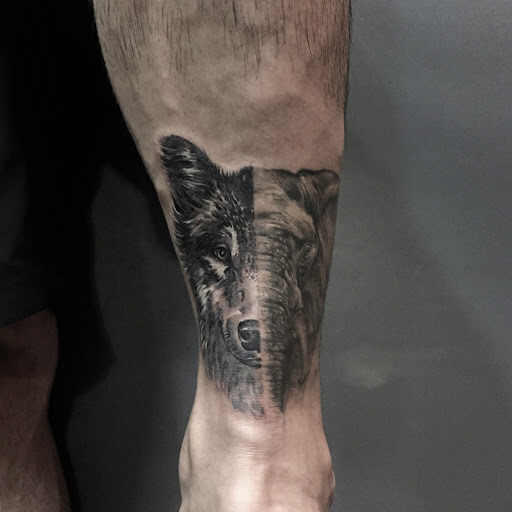 Another style that you can find in this collection will include Tribal tattoo design, Old school, and so much more.
Wolf Tattoo Location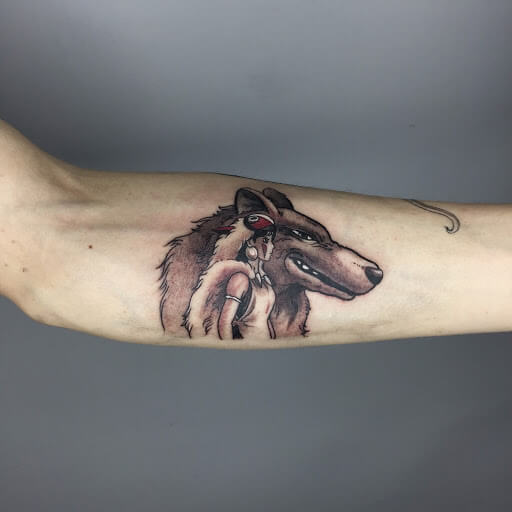 When it comes to such a marvelous tattoo design, the chest, back, and thigh is often the best option. It gives you a perfect space to show off all the incredible details of a wolf tattoo. Another great spot to get your wolf tattoo inked is the arm. Can you imagine anything more appealing than a wolf on one's sleeve? We guess not!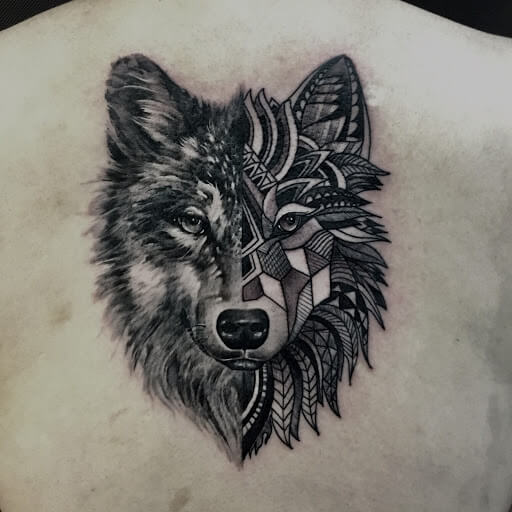 Generally, with such a beautiful and robust concept and meaning, it's so hard to resist a wolf tattoo. The main thing you should keep in mind with this unique design is that although they have so many meanings, the best definition belongs to you. It will carry any symbol that you want it to, and it'll look best when you love it. Moreover, don't forget to check out our other blog here for many other interesting articles and tattoo designs. We hope that our content will be the perfect guide for your upcoming new tattoos.
For more captivating stories about tattoos, feel free to explore our Facebook page for a variety of videos and images.