People are getting more and more Vietnamese Pho tattoos, as you can see much lately. We are curious about this trend, as well. If this is your first-time travel to Vietnam and want to taste the traditional bowl of Pho, be an early riser. And while you're having your taste of that deliciousness, follow us through the journey of Vietnamese Pho. Since then, we will understand where the Vietnamese Pho tattoo hype comes from. Come on! 
Why do we love Pho and Vietnamese Pho tattoos so much?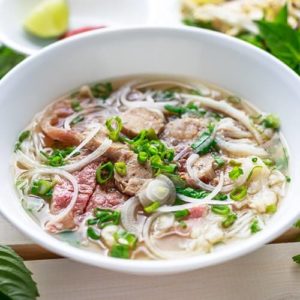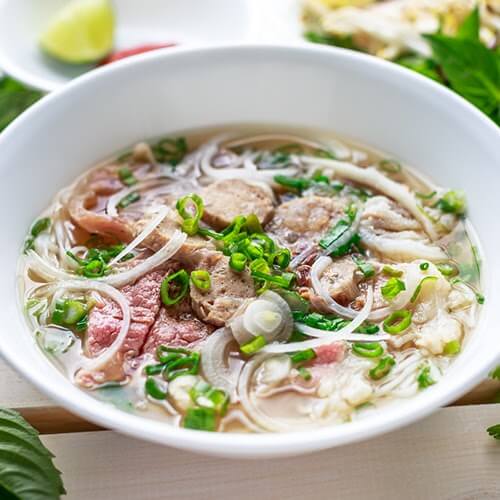 First, for Pho, it's all about the flavor and the memories. Most Vietnamese kids had Pho growing up. It can be a go-to breakfast, a quick lunch, or beautiful midnight munchies. We just can't resist the taste of that rich, full of flavor broth. A bowl of Pho is a symphony of taste. 
Start with the base of white rice noodles, then there comes the rich broth and some tasty meat. The soup is often cooked for long hours to concentrate all the sweetness and enhance the meaty smell from the beef bones. And then, people will top it off with some herbs. Herbs in Vietnamese cuisine is exceptionally vital. Our food cannot taste as good without such marvelous herbs. Once you have a taste of Vietnamese signature Pho bowl, you just can't stop falling over and over for it. The next thing you know is you're going to be craving for that hearty taste every morning.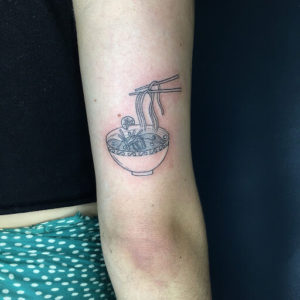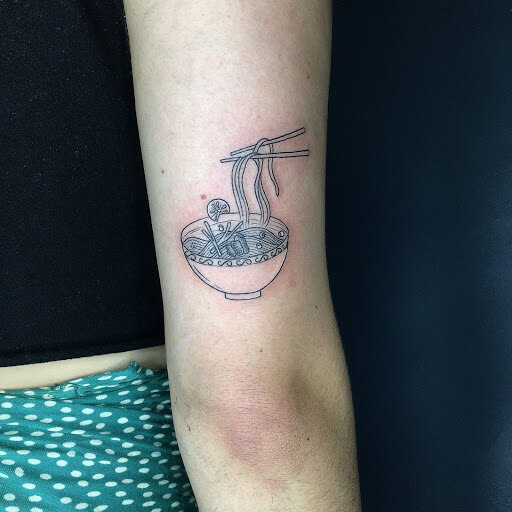 That's part of the reason why many people, even foreigners, are crazy over Vietnamese Pho tattoos. It's hard to find a decent quality bowl of Pho outside Vietnam, so why not staple it to your memory by a tattoo. Vietnamese Pho tattoos can be inked in detail with realistic style. Or just simply a minimal abstract is more than enough to remind. Some even went further, adding their own touch to the design to make it stand out much more. But from the hot and delicious bowl of Pho, to the fantastic Vietnamese Pho tattoo is a beautiful journey. And as tattoo lovers, we are all fascinated by this "yummy-looking" design. 
Vietnamese Pho Tattoo Design
Once we know why there is such a craze about Pho tattoos, now it's time to look at some Vietnamese Pho tattoo designs. This is the signature dish of our country, so we want to make it right. Started with a phenomenal realistic design, it's hard to not be hungry when looking at this tattoo.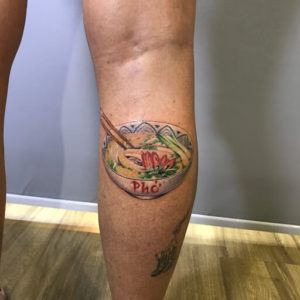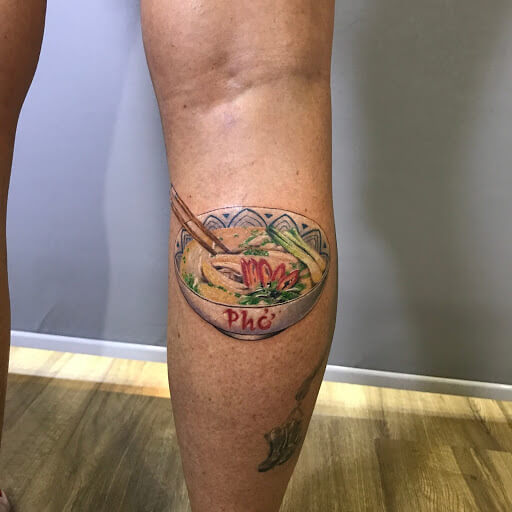 Next, we have got some more impressive designs as well. Diving into the Pho life, as we always said, is wonderful. Once you go Pho it, you can't go back ( pun intended).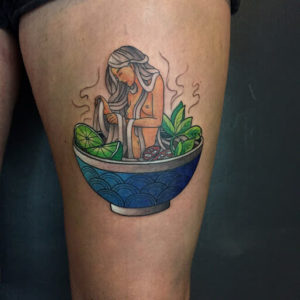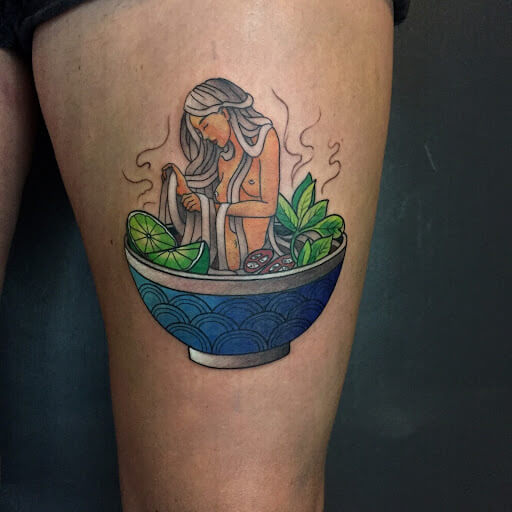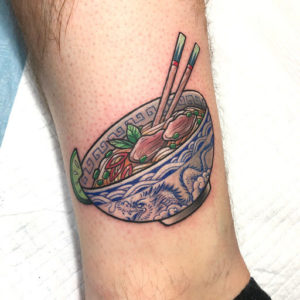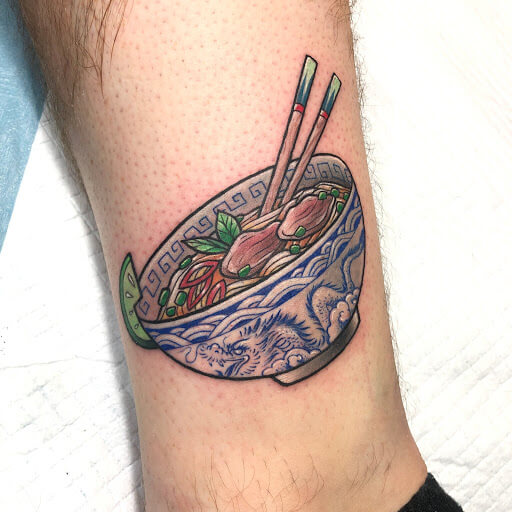 And last but not least, if you are looking Pho a simple, straight pho-ward design ( OMG too many puns possible), how about some abstract Vietnamese Pho tattoo? It may not be as lively, but still great to remind you of that incredible taste.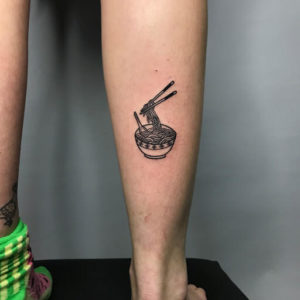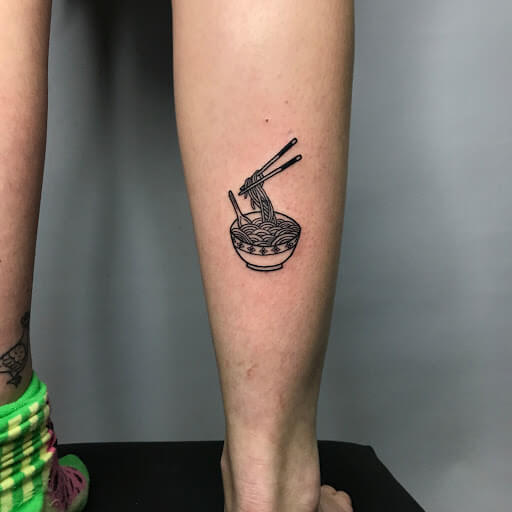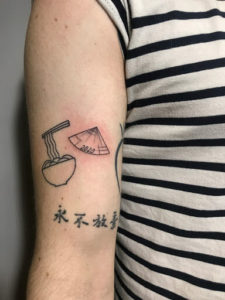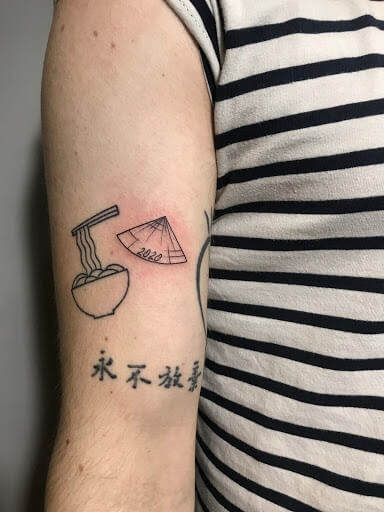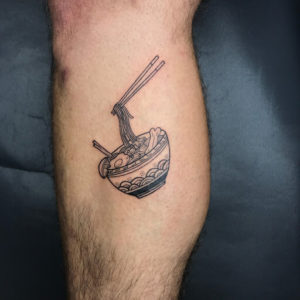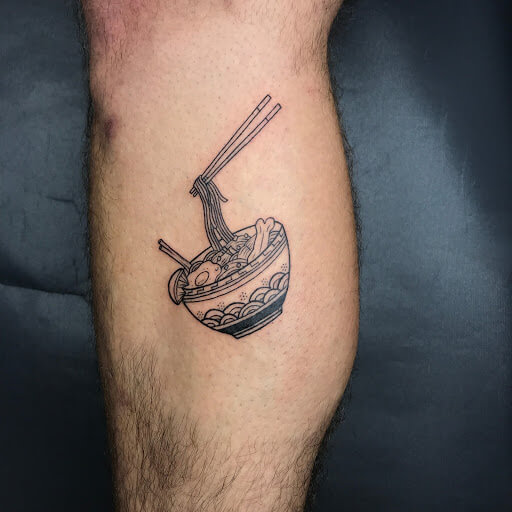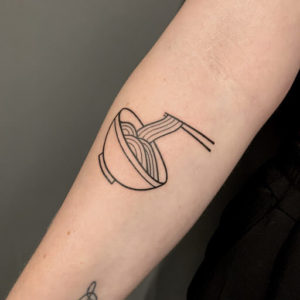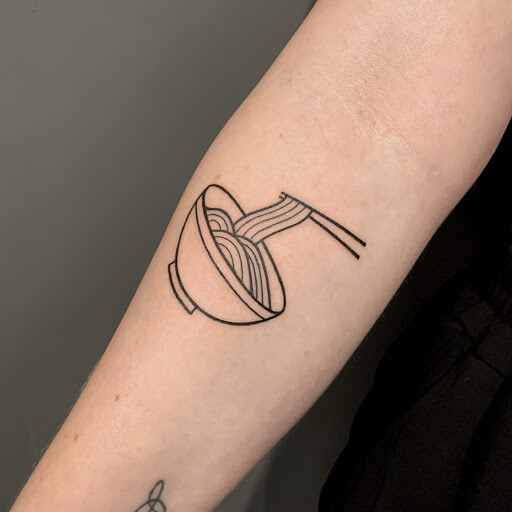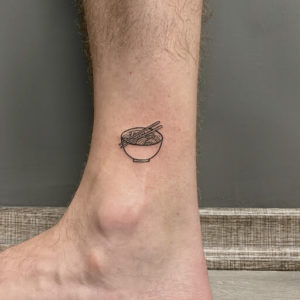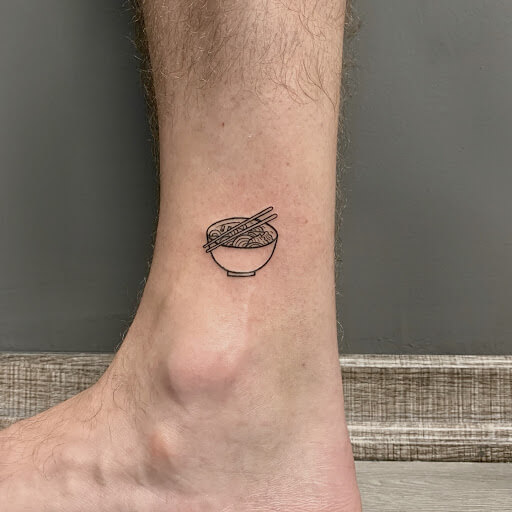 Pho and Vietnamese Pho tattoos are a beautiful part of our culture. We hope that you'll always carry the love of this dish and expect to see you back in Vietnam really soon. 
For more captivating stories about tattoos, feel free to explore our Blog. Additionally, you can check out our Facebook page for a variety of videos and images.