Another episode of the lotus tattoo series is here, guys. When thinking of Hindu or Buddhist tattoo, the lotus is definitely one of the first that pops up in your mind. However, today we'll introduce you to another fantastic symbol that goes along incredibly well together, unalome lotus tattoo. In recent years, the unalome lotus tattoo is among the most artistic and popular designs that are frequently asked by our customers. In this article, we will make a thorough explanation of this beautiful tattoo design.
1. What is an unalome lotus?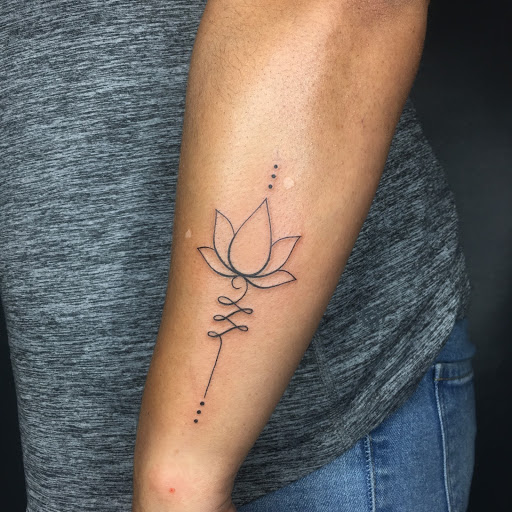 In Hindu culture, the unalome represents the Third Eye of Lord Shiva, who is the supreme Hindu God and Destroyer. Lord Shiva removes all obstacles, ups, and downs in life, which is also recognized as the Protector of the entire universe. With this fascinating myth, Unalome symbolizes our journey of life.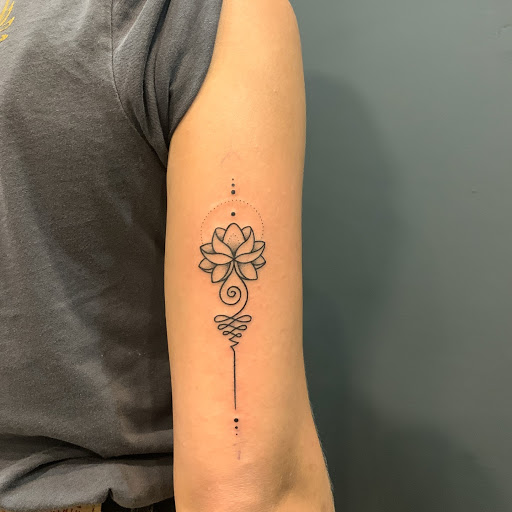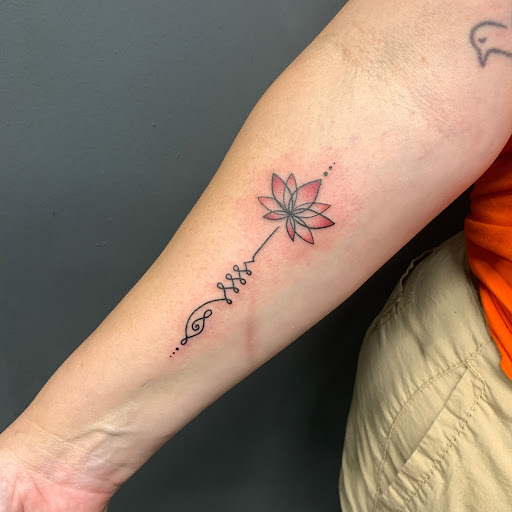 Combined with the signature lotus, which you can find more about its meaning in our articles right here. Basically, a lotus tattoo represents the circle of birth, purity, calmness, and beauty. Rising from the muddy ponds, lotus flowers replicate the self-recognition and enlightenment from the darkness. Altogether, the unalome lotus tattoo is the connection between strength to overcome obstacles and the transformation of one person in life.
2. Unalome lotus tattoo design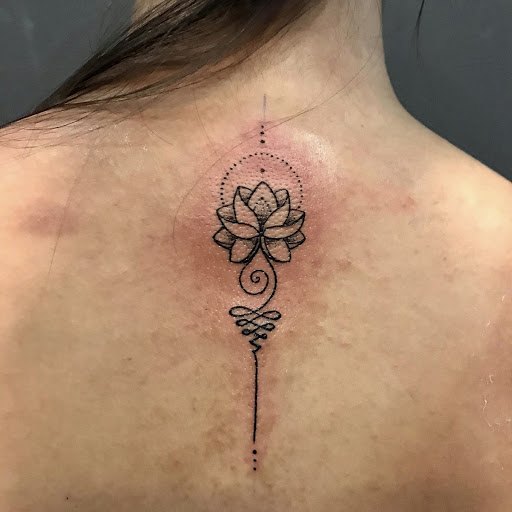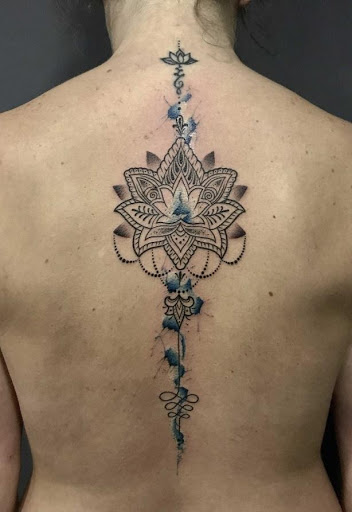 Behind every unalome lotus tattoo, there are some personal features that indicate the spiritual side of our soul. Unalome lotus tattoos are often coming in a fine stroke that looks like a line with knots. The line shows our path while the knots means what we've conquered in life, or can be known as a milestone. Following this path will lead us to reach the lotus flower, which means success, rewards, and perfection. When it comes to unalome lotus tattoo design, you can have some fun and be creative. Whether it's a fine-line tattoo, single-line tattoo or realistic and so on, they'll all be suitable with an unalome lotus tattoo.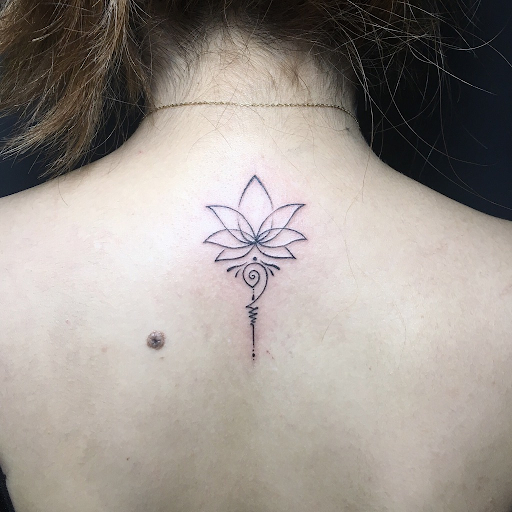 3. Unalome lotus tattoo location
Big or small, medium-sized or tiny, your unalome lotus tattoo will always be looking fly. One of the most popular places for this graceful design is in the middle of the chest. With this placement, your tattoo can be a little bit bigger and more complicated in detail to fit in the space.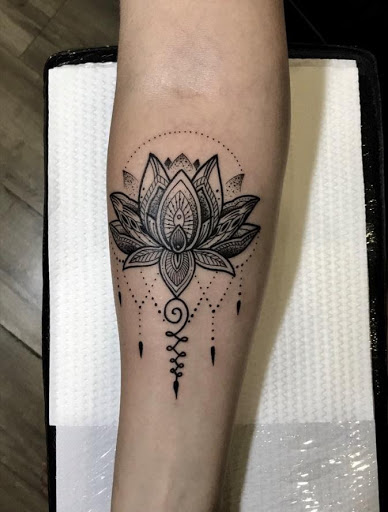 Another stunning design is the mini unalome lotus tattoo, which is often placed on the wrist, behind the neck or at the back of the ear. As long as your tattoo is associated with spiritual and religious meaning, make sure that you place them on the upper part of your body. Due to cultural references, the lower body part is often related to negative things, especially from the foot. 
One more beautiful woman body part that seems lovely to get inked is the collarbone area. This not only impresses the charm of women's beauty but also indicates the pure and calm meaning of the unalome lotus tattoo.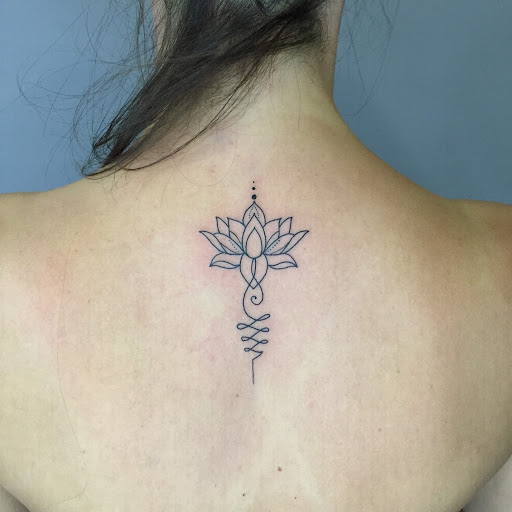 To sum this article up, we must say that the unalome lotus tattoo is an incredible and unique tattoo design. It's connected to many deep and meaningful features, which make it an absolutely perfect symbolic tattoo. So next time if you're looking for tattoo inspiration, don't forget to check out our blog site for more information and explanation.