Without any thorns, these rose tattoos are still looking sharp and beautiful. They are the most recognizable tattoos in the world. However, when it comes to a rose tattoo meaning, people only knew a small part of it. There is a vibrant and wealthy culture behind a rose symbol. A rose tattoo combination with features like a watch, skull or bird has also been another popular choice for decades. Join us to explore the famous, symbolic rose tattoo meanings. 
Rose tattoo meaning and origin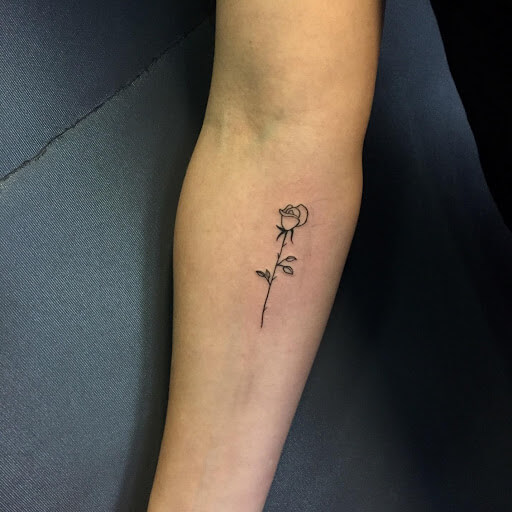 Rooted from Persia, the rose flowers at that point were the symbol of masculine. In Greek mythology, the goddess of love and beauty Aphrodite was often described with roses on her head and feet. Over thousands of years, the image slowly became associated with romance, love and feminine. Due to those myths and the flower's original meaning, rose tattoo meanings connected to immortal love and beauty. The image is now famous to both men and women, so there aren't any boundaries on getting the tattoo that you desire. In a tarot version, the rose symbolizes balance. This beautiful flower resembles promises, hope and a new journey, in contrast with spiky thorns.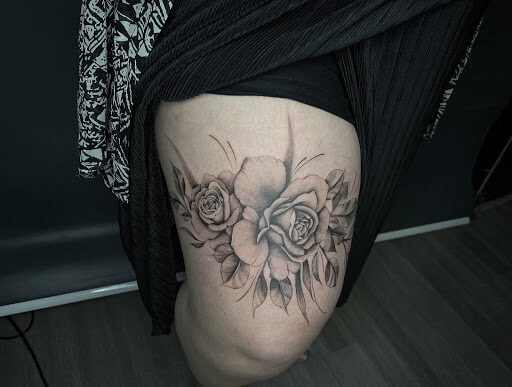 Now, to get deep into the rose tattoo meaning, we shall remind you that roses are the type of flower which comes with so many colours. This is another reason why your red rose tattoo will have a much different meaning from the minimalistic black rose tattoo. 
Red rose tattoo meanings are associated with delightful romance and passionate love. It also represents sacrifice.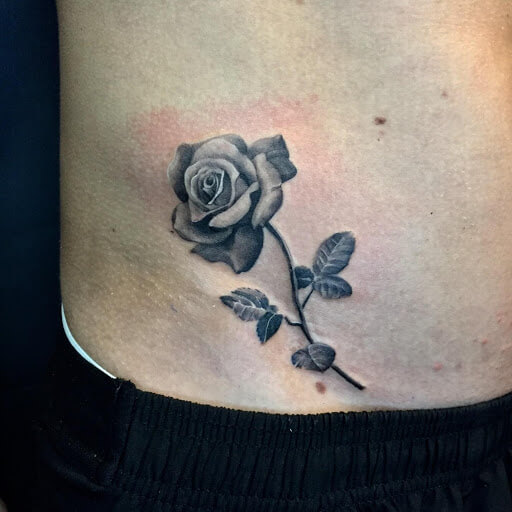 Pink rose tattoo meaning is typically connected to the ability of healing, genuine love and innocence. 
Blue roses represent the impossible, while white roses are purity and mystery.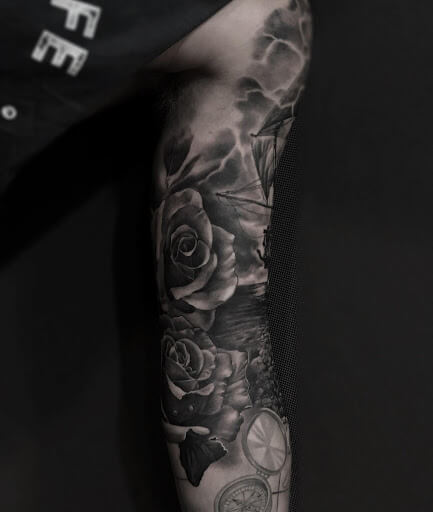 And last but not least, the yellow rose is the symbol of mature love, friendship and luck. 
Rose tattoo combination
Rose tattoo is an iconic and hugely symbolic design. It's a brilliant, bold and delicate flower. Whether it's big or small, a roses tattoo is a timeless piece of art that's suitable for both men or women. Never fades out and never fails to impress, here we brought you some masterpiece of rose tattoos combination. After searching and learning about the rose tattoo meaning, let's get into the pages of rose tattoo combination. We know well that the rose tattoo trend will never go out of style, and here is the reason why.
1. Rose tattoo combination – rose & clock
Clock tattoo which represents time or a significant moment in life. The clock, combined with a beautiful rose, will make your tattoo speak out loud its meaning, which is often related to romance or anniversary date. These rose & clock tattoos are incredible to look and will never go out of trend.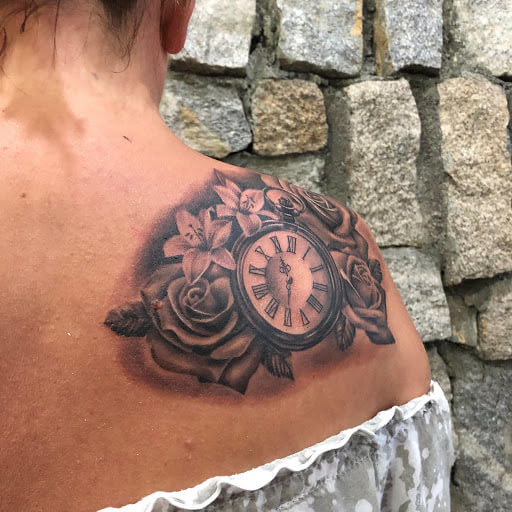 2. Rose and dove
Another excellent rose tattoo combination is the beautiful rose and the dove. The design was trendy among sailors, which is a tribute to a loved one that has gone away.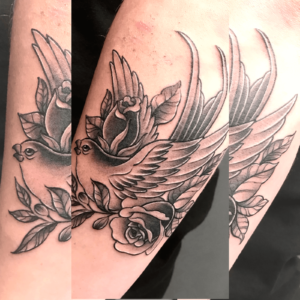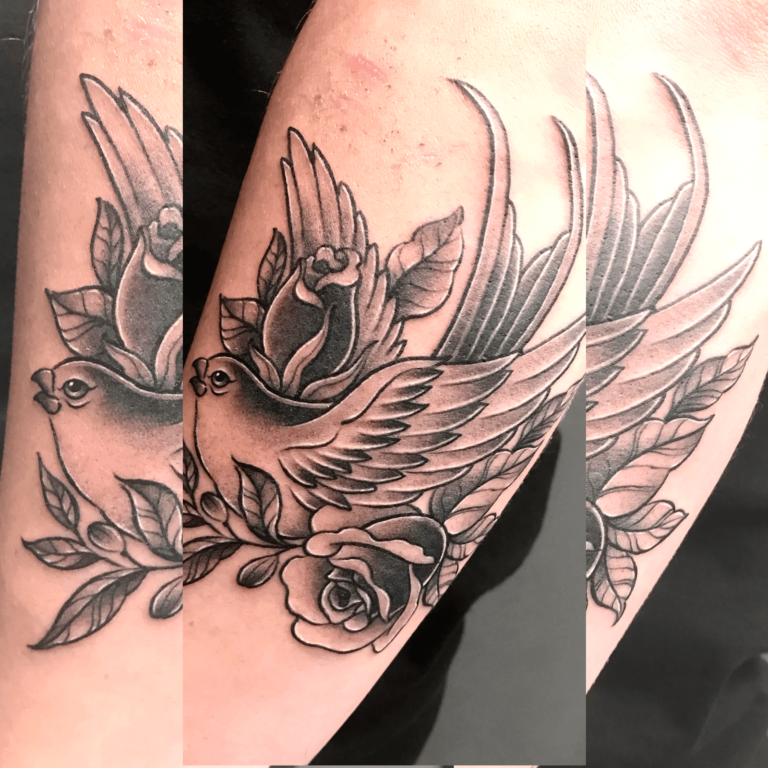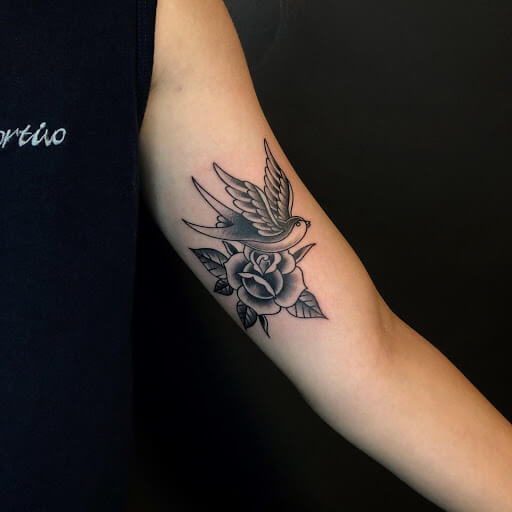 3.Rose and sword
Those two contrast images create a beautiful rose tattoo combination which compacts profound meaning. The rose and sword tattoo represents heartbreaks and hope for true love.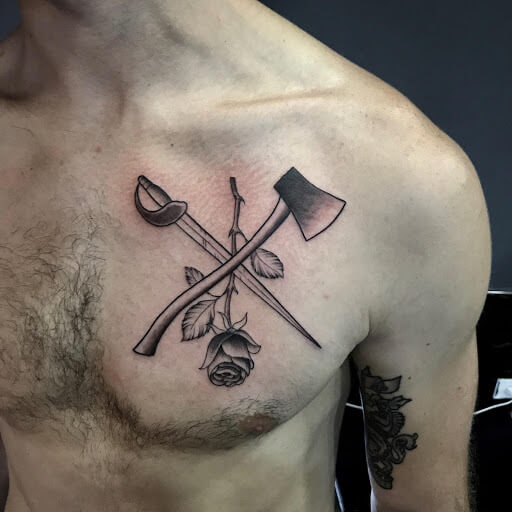 4. Rose and skull
Rose and skull is a brilliant rose tattoo combination, which has been around for years. A skull is a perfect symbol of overcoming challenges. The combination represents the life after death and immortal love.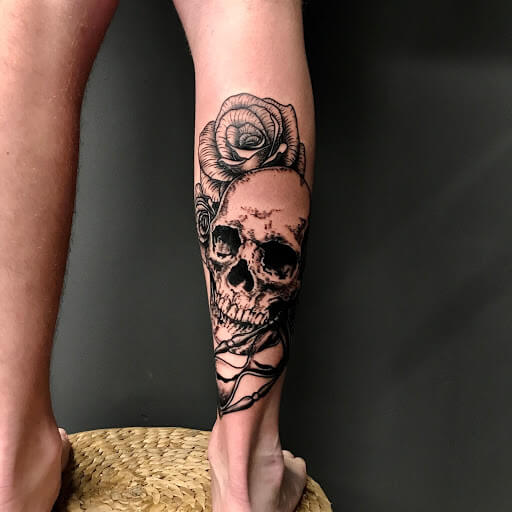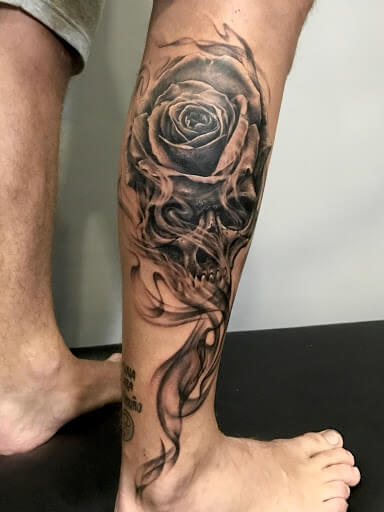 For more captivating stories about tattoos, feel free to explore our Blog. Additionally, you can check out our Facebook page for a variety of videos and images.