Mandala tattoos are an ancient-inspired style that is made of basic geometric shapes, mostly triangles, squares and lines combining and creating a beautiful circular pattern. Mandala is also an iconic symbol of Hinduism and Buddhism, it's used in both art and architecture to express spiritual meanings. Being an ancient and religious form of art, however, in recent years, mandala tattoos still amaze many people by its beauty. Here are some of our ideas and inspiration of mandala tattoos that are ready for you to go for it.
1. Mandala tattoo meaning
With its circular shape and designs, mandala tattoos have a lot of deep and symbolic meaning. One of the largest meanings behind almost every mandala tattoo is that they represent wholeness and eternity. Some particular designs can bear the meaning of truth and honesty while others express life, nature and new beginnings.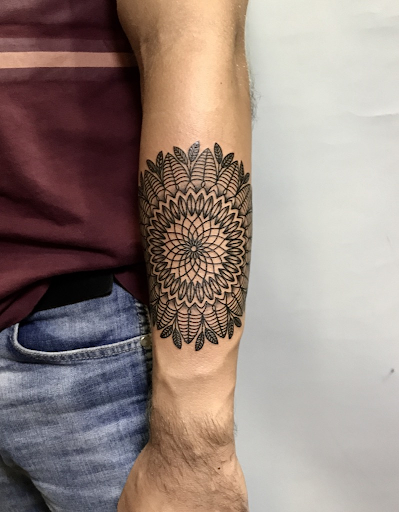 In religious aspects, mandala tattoo design symbolizes the sun and stars. To some people, they believe that in order to complete an art piece of the mandala, it needs the blessing of celestial heavens. No matter if it's true or not, thousands of people are still gonna believe it and consider a mandala is an interesting form of art.
2. Where to place a mandala tattoo?
Due to the circular shape of a mandala, this tattoo style needs quite a good space to look stunning. Normally a canvas with 10-15 cm will be enough to get the details and enough spacing in between the design. Another detail that you should keep in mind when inking a mandala tattoo is that it should be inked on a flat area such as your back, chest or upper thighs. If you're about to place in on the arms, tell your tattoo artists to touch up the design a bit and make it follow the curves of your limbs. This is the best way to ensure your mandala tattoo looks good and sharp anywhere.
3. Mandala tattoo designs
Mandala is a very versatile tattoo style. Here are some popular mandala designs that we've been working on recently.
+ Flower:
This is one of the most stunning designs for women in which the mandala pattern makes a beautiful flower shapes inwards from the center. Adding a touch of color and your tattoo will look incredible.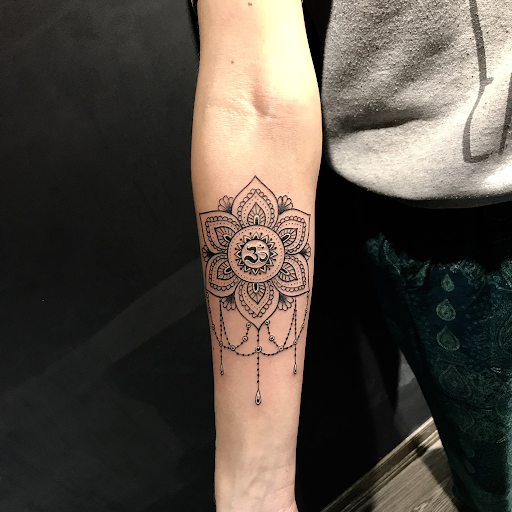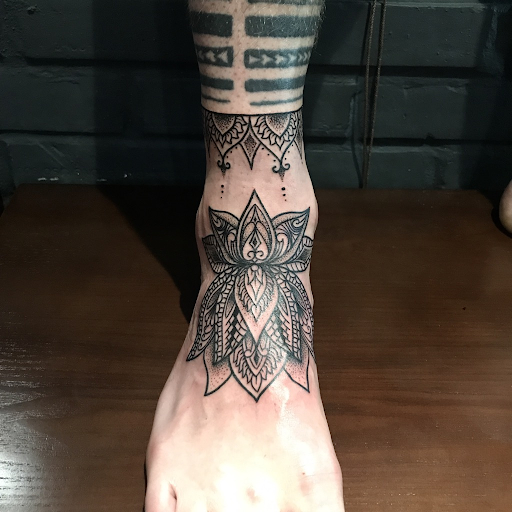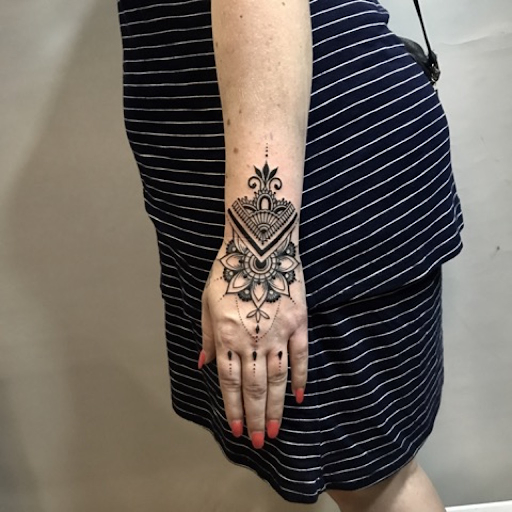 + Tribal:
Mandala tattoos actually have a close relationship with tribal designs, which make it bolder and more suitable for men. The designs still remain the fundamental elements of both styles while making a huge difference to make the tattoo stand out so much more.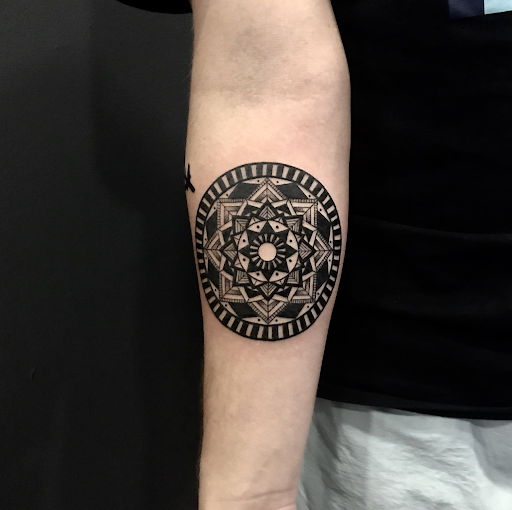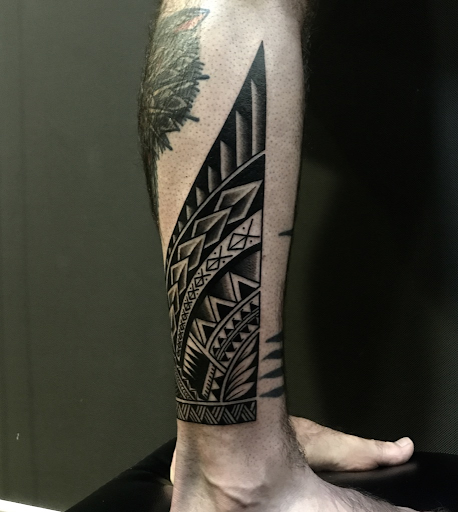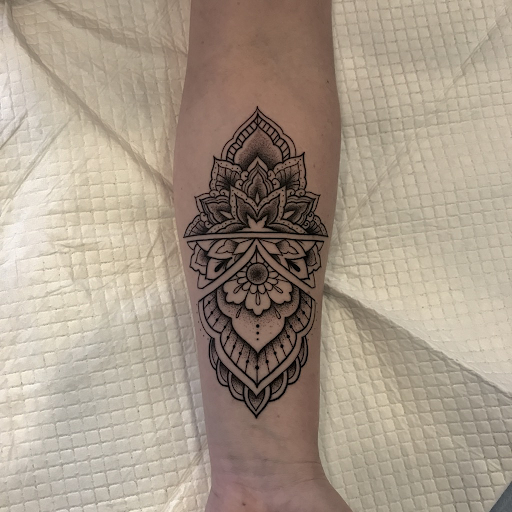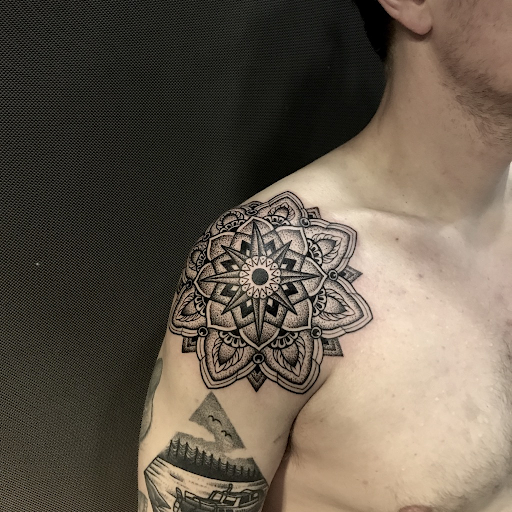 + Arrow:
Another simple yet sophisticated and great design for mandala tattoo is using arrows. It's a cool design with meanings of dedication and success that is worth a good place on your body. Mandala tattoos with pointing arrows are not just eye-catching, but incredibly classic as well.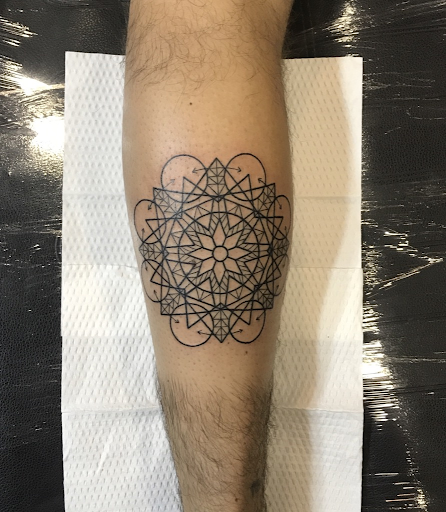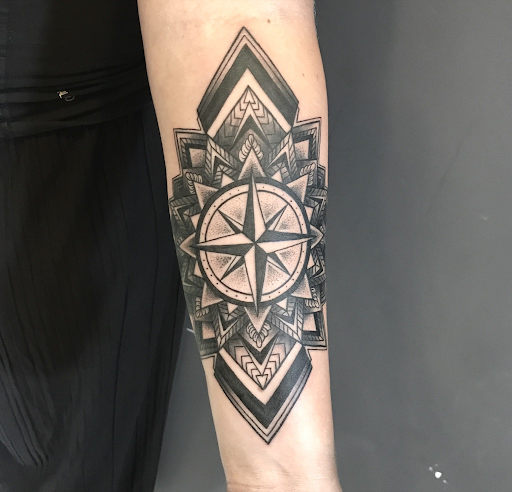 All in all, mandala tattoos are a great choice of style for everyone. Impressive, gorgeous and meaningful, mandala tattoo will be a great timeless piece for the next few decades.