As a beginner, getting to know and selecting a decent tattoo style for your first one is not easy. It is also very important to understand and choose wisely when it comes to tattoo styles, so we thought it would be helpful to show you our perspective on the 5 most famous tattoo styles in the modern industry. After reading this, you can distinguish between a new school and a blackwork tattoo with ease. And more importantly, from here you can feel free talking to your tattoo artist about how you want your tattoo to be without worrying about getting wrong styles.
1.

Traditional Tattoo Styles

Traditional, or can be known as Old school or American traditional tattoo style. This is a classic type of tattoo, well known for its bold lines, bright and vivid colors with super iconic designs such as roses, skulls, guns or anchors. With years of history and charming aesthetics, this is the genre that you could never, ever go wrong with.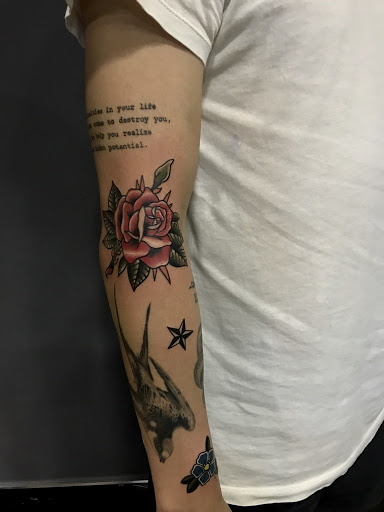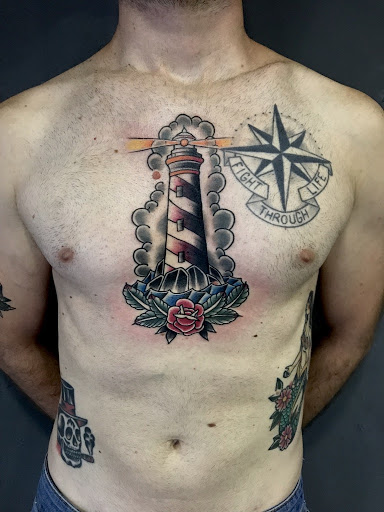 Traditional tattoo style has been famous for years and even now, it remains its uniqueness and beauty.
2. Blackwork Tattoo
Blackwork is a really broad term to categorize tattoos. Any type of artwork can be called Blackwork when they're created only in black ink. As this to be said, Blackwork is extremely versatile and artists can push their style and creativity as far as possible with the Blackwork tattoo style. Most of the artworks in this style are geometry, fine line and as you can see, some of them are truly mind-blowing and mesmerizing.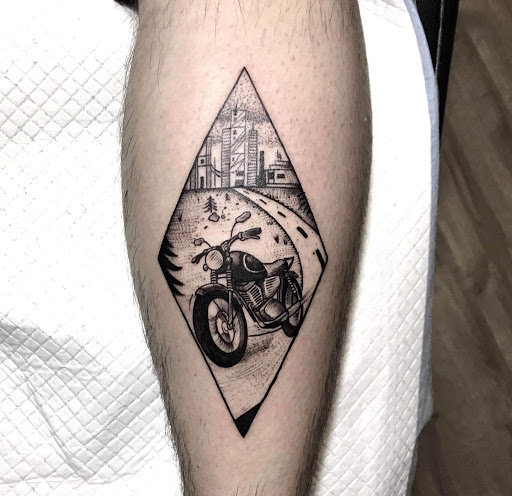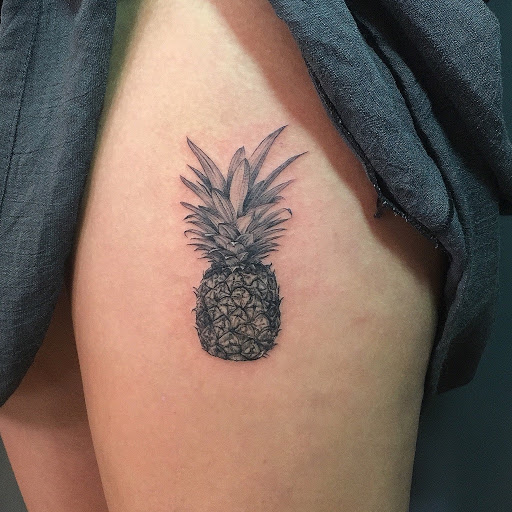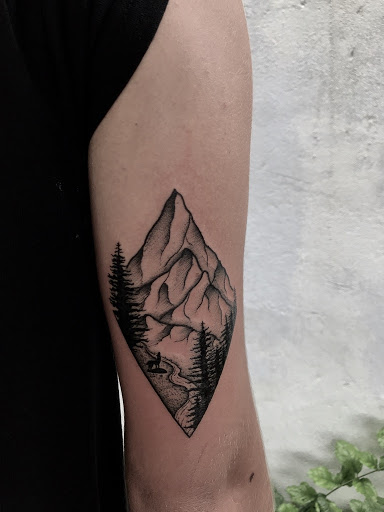 3. Watercolor Tattoo
Watercolor is one of the most trendy tattoo styles right now. For anyone who's looking for a modern style that contains creativity and uniqueness, a watercolor tattoo is the one for you. Strongly loved by young and enthusiastic millennials, this genre is not simple at all to replicate on human skin, but when it does, you'll have a one of a kind tattoo. Gorgeous and can spice up any minimal tattoo design, watercolor is our go-to tattoo style.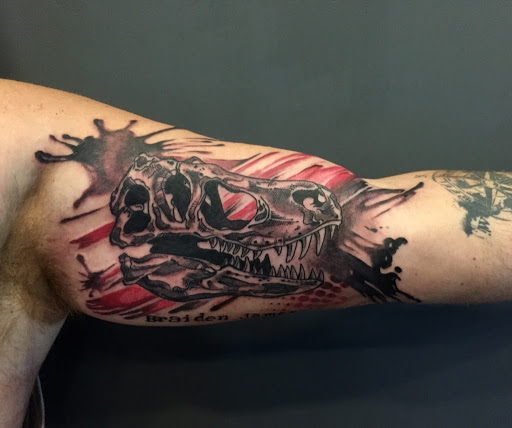 4. Realism Tattoo
Back to the day of fine art, realism or realistic style has been amazingly popular. And even in the modern-day time, realism art has made its way to the tattoo world, then continue to refine and better itself in techniques and artwork. Nowadays you can find some extremely sick realistic tattoos made by our artists and we know it's seriously jaw-dropping. The realistic tattoo is the style that requires a lot of dedication, talent and years of practice to fully master the techniques and make it look real on the body. This tattoo style is often applied for the portrait of humans, animals and more.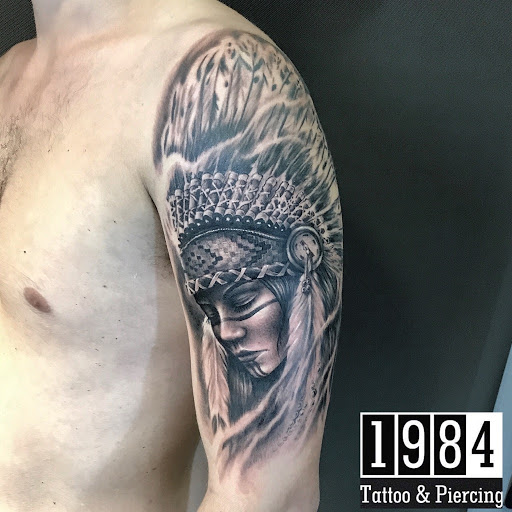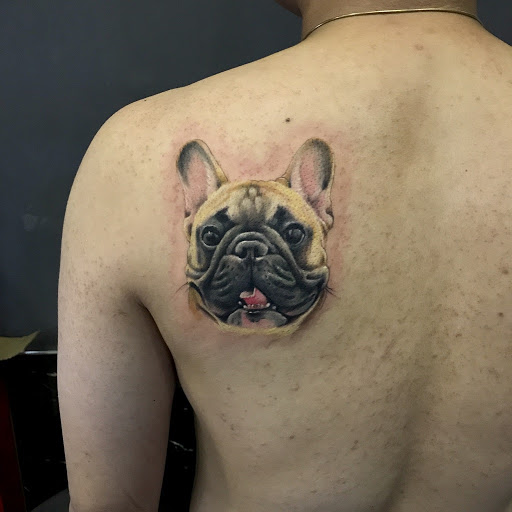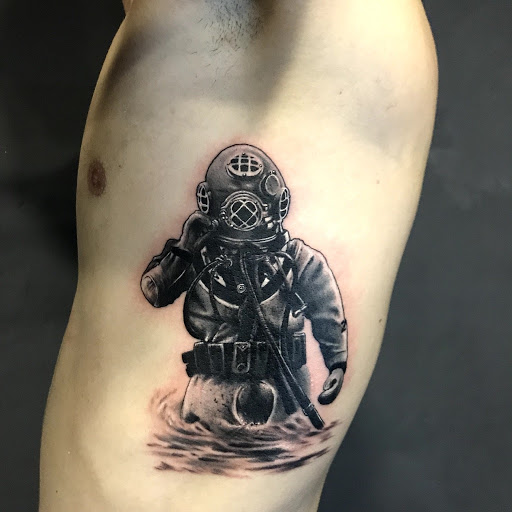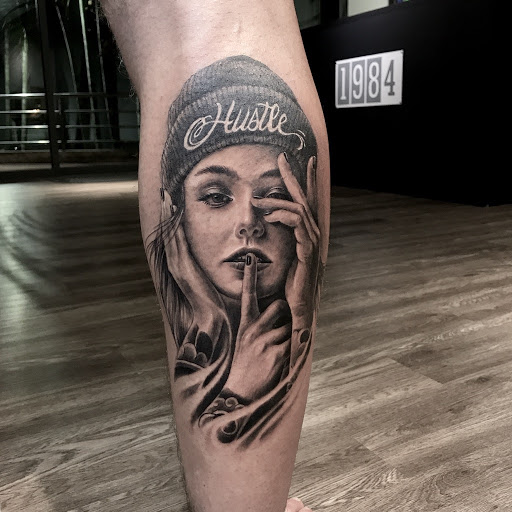 5. New school Tattoo
Just don't let the name tricks you. New school tattoos are not new, it has been around for almost 20-30 years but lately, New school tattoos have begun to bloom and gain its popularity. This tattoo style is created with mostly cartoons or 2D artwork with colorful patterns and exotic features, so it's all based on your likeliness and your artist's creativity.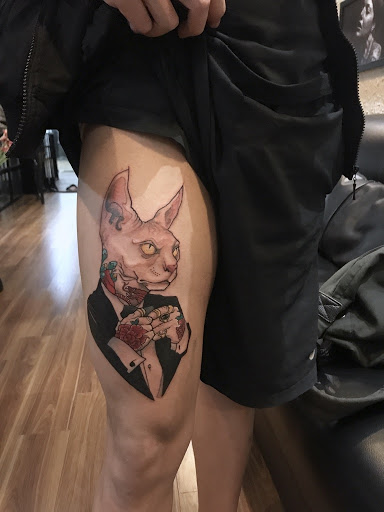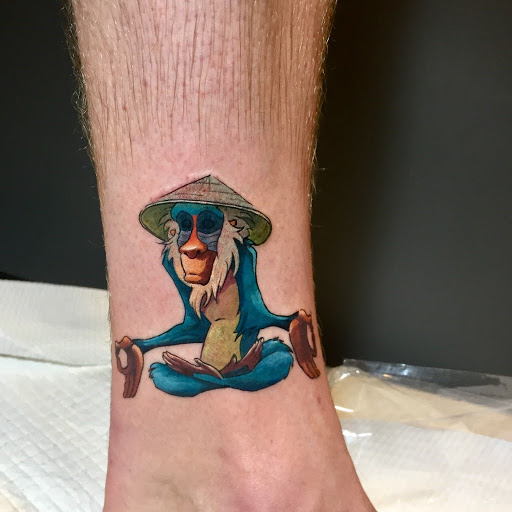 The new school is famous for its energetic and entertaining vibes with a bit of infusing from cartoons or comics. This is one of the most interesting tattoo styles of 2020 since there are so many possibilities could be done with it. 
1984 Tattoo and Piercing Studios hope that you can learn a bit here and there about these traditional tattoo styles. By all means, these are what we think would continue to refine and better itself through years and will be a cool feature on your body if you're looking for a tattoo. Do not hesitate to come with us and let our talented team do the work for you. 
For more captivating stories about tattoos, feel free to explore our Blog. Additionally, you can check out our Facebook page for a variety of videos and images.