Neo trad tattoo, which is mainly known as Neo-traditions are evolving more and more lately. More styles and designs are coming up, including 3D, neon, white ink and so many more. Using modern techniques to recreate the same iconic image and symbols, neo trad tattoos nowadays are getting large in popularity. Since then, the style began to adopt other images and artworks which origin is not from the classic American. Have a good look at these neo trad tattoos – the pride of American culture.
1. Neo trad tattoos and where to place them
In general, neo-traditional tattoos require quite a large space that's enough to make the design looks gorgeous and detailed. Even if your tattoo artists will help you with the placement of these tattoos since they can ink everywhere, but there are some part of the body is the most suitable to get those tattoos.
+ Arms: 
This is one of the most popular positions to get a tattoo, which suits many styles including neo trad tattoos. The arm is perfect for medium to large size tattoos due to its space and the number of details can be put on. The shape of the arm can make your design looks incredible when tattooing.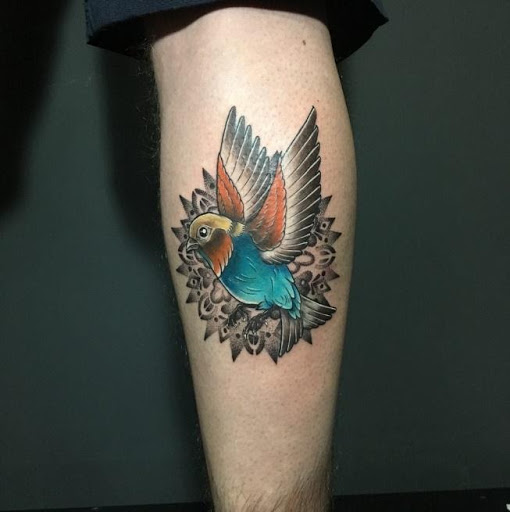 + Back:
This is where we called "more than enough". The back is a massive canvas to working with, so you can choose between doing a large tattoo on it or just get inked on some parts of it. One good news for you is that the back is the easiest and least painful place to get inked.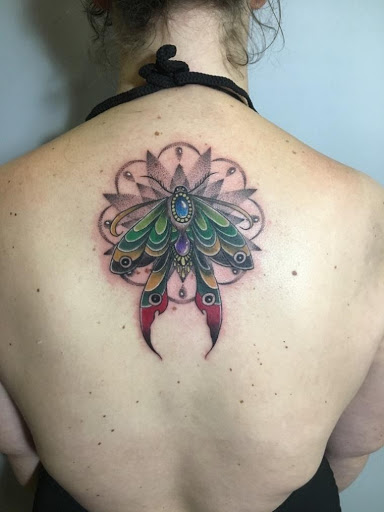 + Chest:
Chest tattoos always look incredibly great, easy to see but not easy to do. However, the final result will worth every little effort that you put in. A neo trad tattoo design on the chest can be large enough to cover the entire place or can come in medium size on one side of the chest or under the collarbone.
2. What is special about neo trad tattoos?
First of all, we have to mention that if you want something humble and subtle, neo trad tattoos are not for you. Bold, strong impressive, neo-traditional tattoos are the most amazing pieces that you can have on your body. The tattoo often comes with bold black outlines, lush and glowing colors and insanely details, it's the ultimate tattoo of all time when it comes to modern designs. With that being said, neo trad tattoos are made to look good on almost everyone.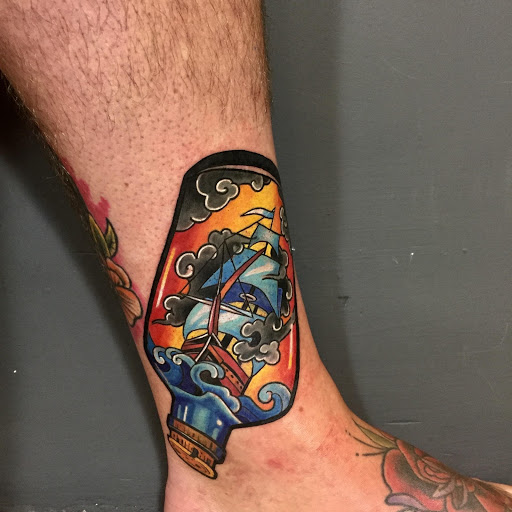 Having a neo trad tattoo is like bearing the collide of both the classic American style with modern techniques and dynamic vibes. It's just the best of both worlds, where iconic features meet new characteristics.
3. Neo trad tattoo ideas
With our talented artists, you can ink whatever you wish and the design just needs to meet certain requirements that remain the authentic American vibes to the tattoo. So you neo trad tattoo can be a cartoon character, an anchor, ship or skull, it doesn't matter. As long as you love the design and aesthetic of neo trad tattoos. Here are some of our work with this style, check it out in case you want one.