When it comes to inking, most people prefer some types of tattoos that have some extraordinary features to stand out from the crowd. But since the number of people getting tattoos is increasing rapidly, it's easy to find out some types of tattoos that are commonly favorite. Most of them will be tattoo designs that no one could go wrong with, so it'll ensure that your tattoo looks nice and as good as expected. Here are the 5 most famous tattoo types in recent years.
1. Scenery
As tattoo artists, we've seen a lot of people walk in or email us and ask for a design inspired by landscape such as the sea, mountains or forests. This is one of the best types of tattoo to be done in geometric style to keep everything neat, simple but still very meaningful. Tattoos that are related to nature, plants, and scenery are great artwork to express the love of nature, freedom and often belongs to people with great personality such as delightful, calm and caring.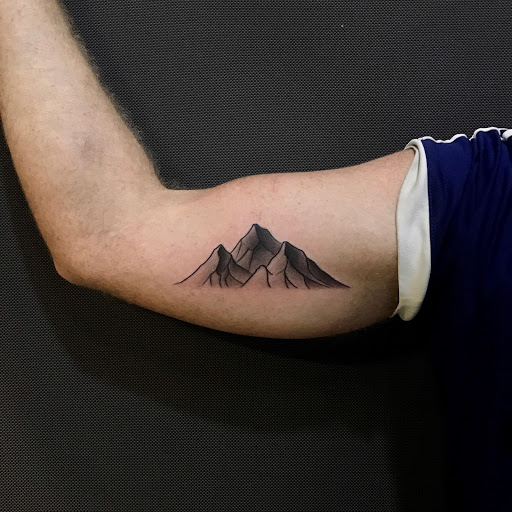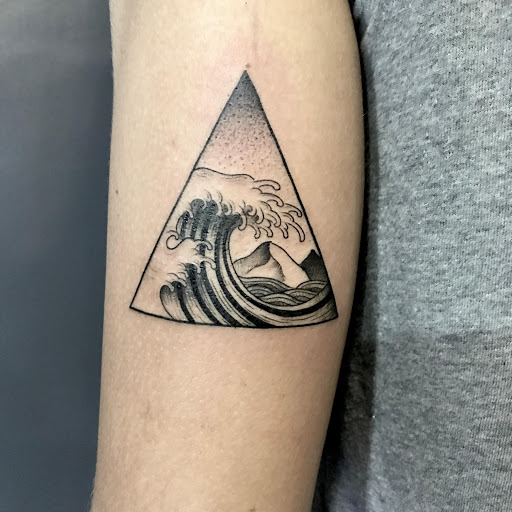 2. Animals
Some of our clients get tattoos to remind them of their lovely pets or use animal tattoos to express their personality. This type of tattoo will be suitable with realism, watercolor or new school tattoo styles.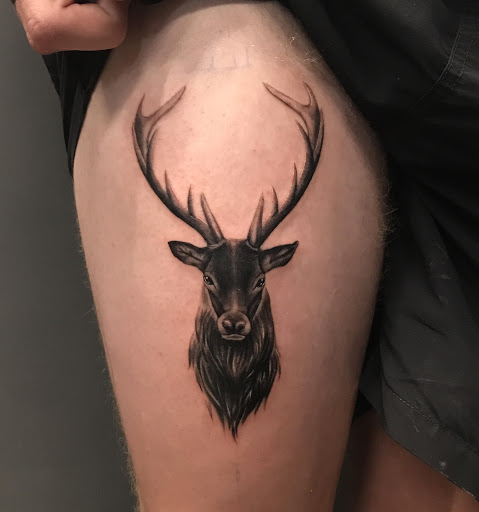 For a tattoo design of your lovely furry friends, we suggest asking artists to work in realism with colors on some placement such as the chest (to resemble love) or on the arms to keep them close to you. Animal tattoos such as tigers, lions or wolves are preferred by some of our male customers but don't worry, just tell us what you want, we'll make it look extra fine for you.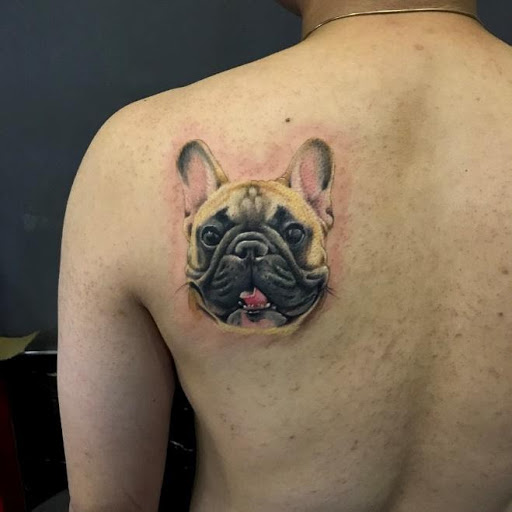 3. City marks
It's a great idea to keep your favorite city or hometown close to you. With these types of tattoo, your artwork can be done in geometric, fine-line, blackwork and many more. Some common designs are city skylines, coordinate, even lettering the city's name or some signature sign. This is the type of tattoo that expresses an adorable side of someone, showing that they're a family person, loyal and have a big heart.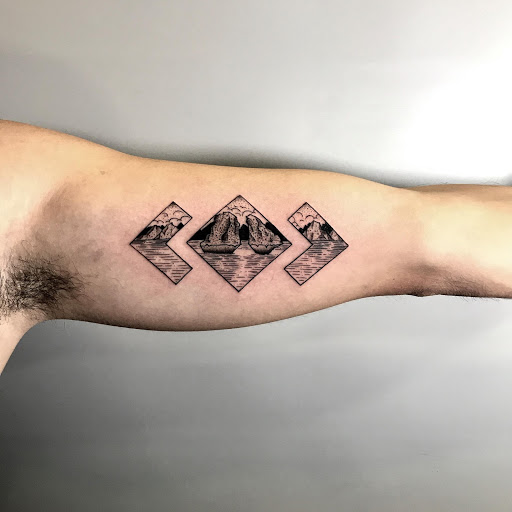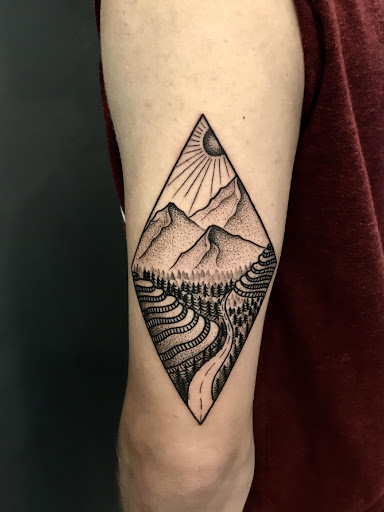 4. Sun
In modern life, Sun tattoos are usually meant for self-expression, it's a trendy artwork as well. The sun is known as one of the extremely popular tattoo designs for several reasons. Sun mostly means energy, glory, and life, creating an impression for whoever loves this type of tattoo to be a passionate and great supporter.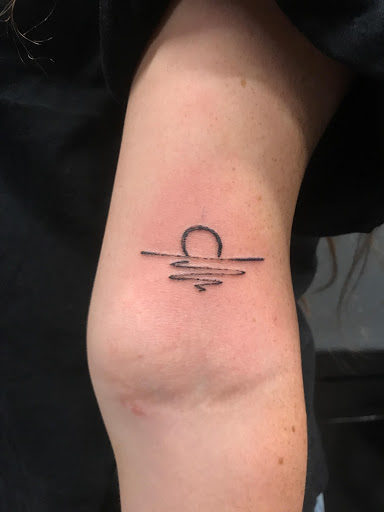 5. Matching tattoos
Matching tattoos are surprisingly common in recent years. People who asked for these types of tattoos are often couples, newlyweds, family siblings or even a group of best friends. The design for these tattoos may vary, depending on the idea of these couples or groups. But based on the number of clients that we've been working with, we would say that most popular styles are fine-line, tribal and watercolor tattoos. Most matching tattoos don't come big in size, but bigger in meaning and story so it's truly a lovely experience to ink with this type of tattoo.