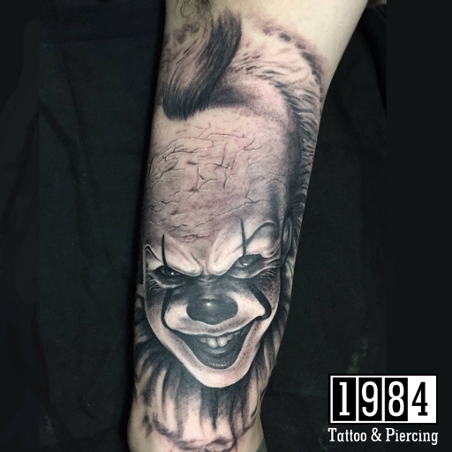 Clown Tattoo – 1984 Tattoo and Piercing Studio – Tattoo Hanoi
Pennywise the Dancing Clown is back in the box office smash "It."
I hate clowns, I have always hated clowns, and I'm pretty sure that I will hate clowns until the day I die. But for some perverse reason I adore the Stephen King novel It. The only way I can justify this is that Pennywise the Dancing Clown, who does a lot more murdering than dancing, personifies the view I have always had of clowns. There's something comforting about seeing a clown put aside the facade and just be the psychotic, murderous devil that we all assumed he was in the first place. 
This weekend Pennywise will return in an entirely new, and completely terrifying, rendition when It hits theaters. As one of King's most beloved stories, horror junkies have been fiending to see Pennywise finally hit the big screen. Hell, the TV miniseries starring Tim Curry as the blood-curdling clown is beloved, and that is one word that has never been used to describe a TV miniseries, so it's about time that we finally get a full-blown movie version.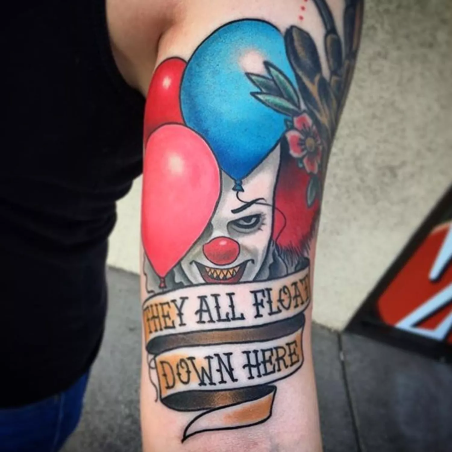 Clown Tattoo – 1984 Tattoo and Piercing Studio – Tattoo Hanoi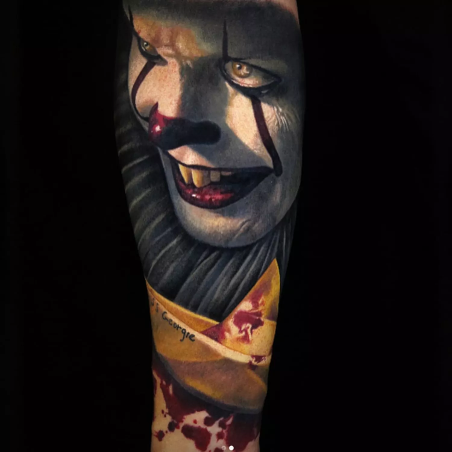 Clown Tattoo – 1984 Tattoo and Piercing Studio – Tattoo Hanoi
It was released in theaters on Thursday night and preliminary reports have it setting box office records. Over on Rotten Tomatoes the film is scoring a 90%, which is insanely positive. We knew that it would be a tall order for Bill Skarsgard to fill those enormous clown shoes left behind by Curry, but it looks like he was up to the task. 
Which brings us to the idea of Pennywise tattoos. He is such a terrifying presence, most people get uncomfortable just glancing at the character, yet people line up by the droves to get tattoos of the murderous clown. I can't help but wonder how many of the people in this gallery are met with gasps when strangers get a glimpse of their tattoos. That being said, these It tattoos are phenomenal.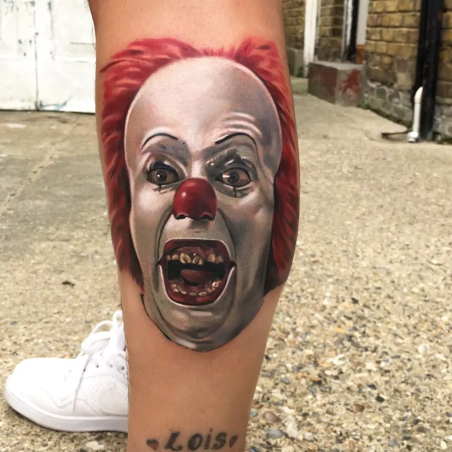 Clown Tattoo – 1984 Tattoo and Piercing Studio – Tattoo Hanoi