The tattoo community is getting more and more crazy about landscape tattoo and design. The demand is just insanely high. As many people said, the most well-spent time and money are for traveling. Due to that, taking a photo of your most favorite travel destination is not enough anymore. People want something bolder, more impressive, and can remind them clearly of their best days. And what can do that better than a tattoo? 
Whether it's HaLong sunsets, Sapa mountainous area, or Ninh Binh vast sky, this tattoo design is blooming and loved all over the world. Artists began to do more of this work, trying to capture the soul of each landscape and express it by ink. Check out another article here for more impressive tattoo designs.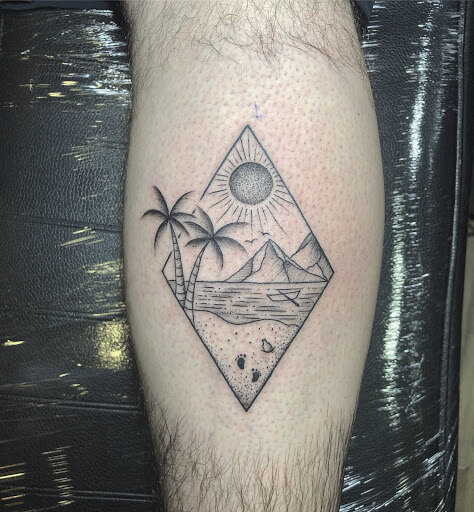 This landscape tattoo collection features all the most incredible designs that not only make you gaze but also lure you with its charming soul. Come right in! 
Let's Go To The Beach – Beach Landscape Tattoo
The coastal areas in Asia, especially Southeast Asia, are considered the most beautiful places in the world. Soft, light, and white sand, the salty, lovely breeze of the ocean, how can we resist a trip to the beach? Beach landscape tattoo design is one of the most frequently inked designs that many travelers insisted on having. They brought out many phenomenal photos from their trip to Nha Trang, Quy Nhon, Mui Ne, or even sunsets in Phu Quoc, Hoi An. The beauty of the scenery always attracts us, and we try our best to capture those fascinating views right in our landscape tattoo designs.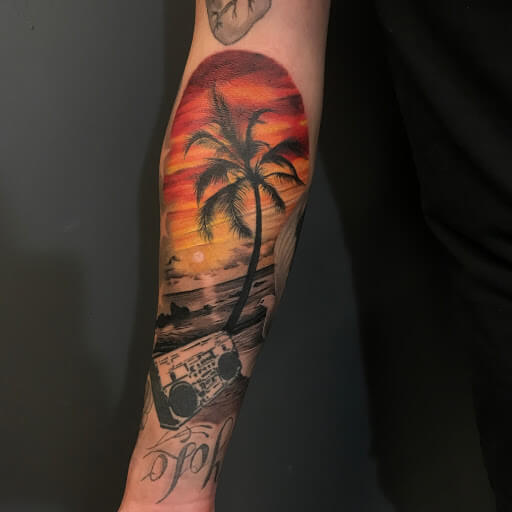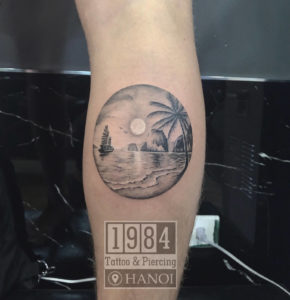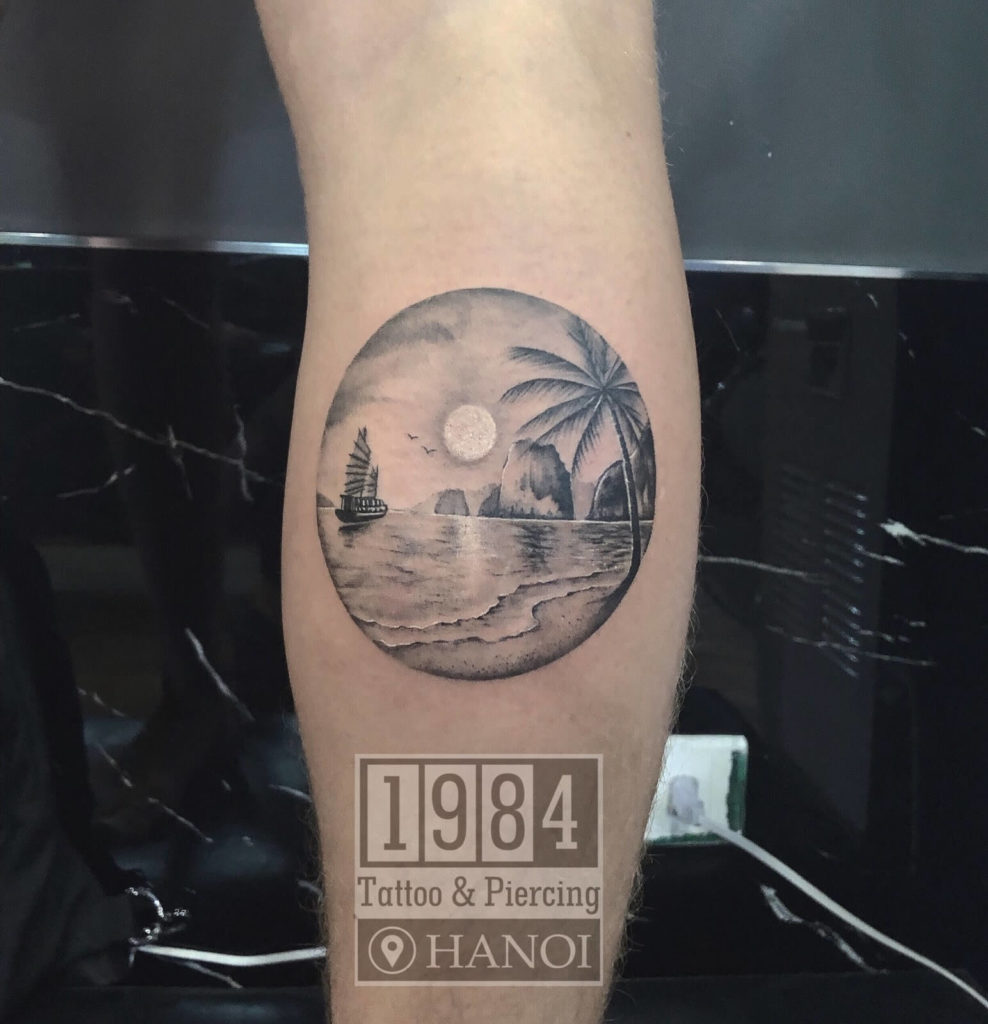 How About Some Vietnam Mountain Landscape Tattoos?
If you've been to Vietnam, never forget to explore the mountainous area in the North. You will have absolutely no idea how incredible it is until you see it with your own eyes. That's why here you can find many designs that we have done for our clients about this marvelous scenario. Sloppy mountain, with the staircase- paddies, those are the things that you can't find anywhere else except Vietnam. Have a look at these charmingly gorgeous views, and you'll understand why people love Vietnam and our landscape tattoo that much.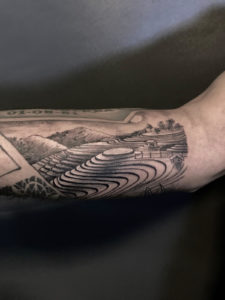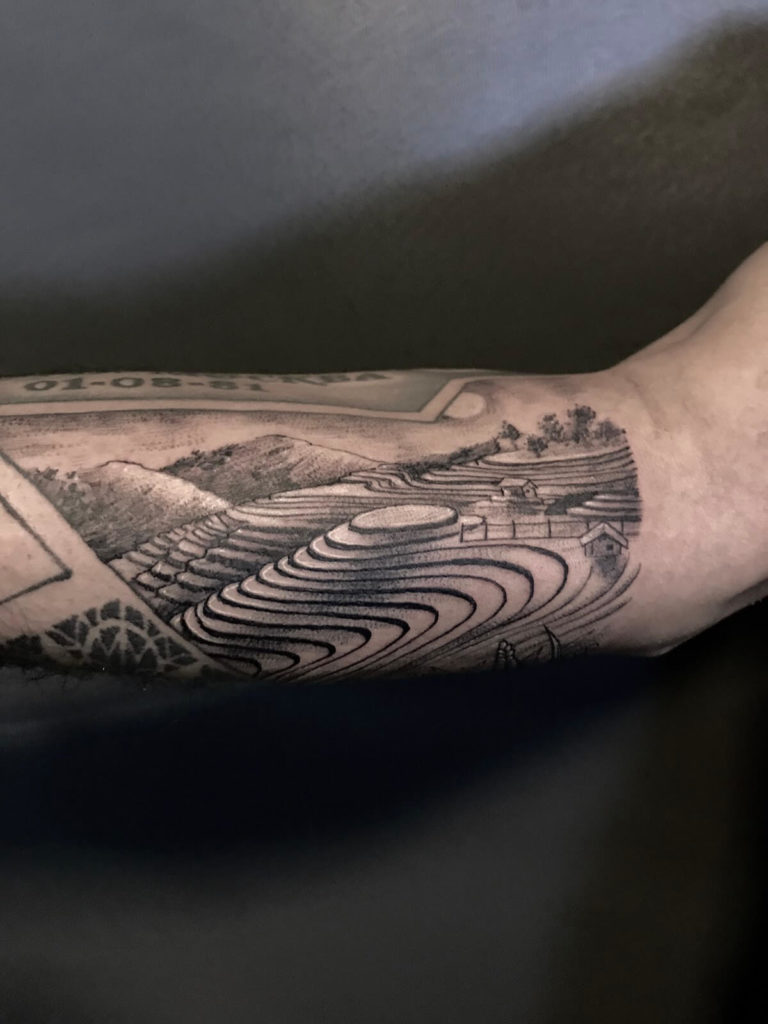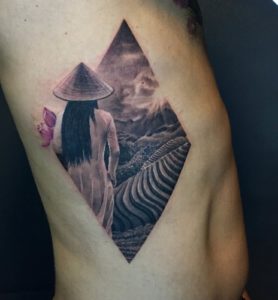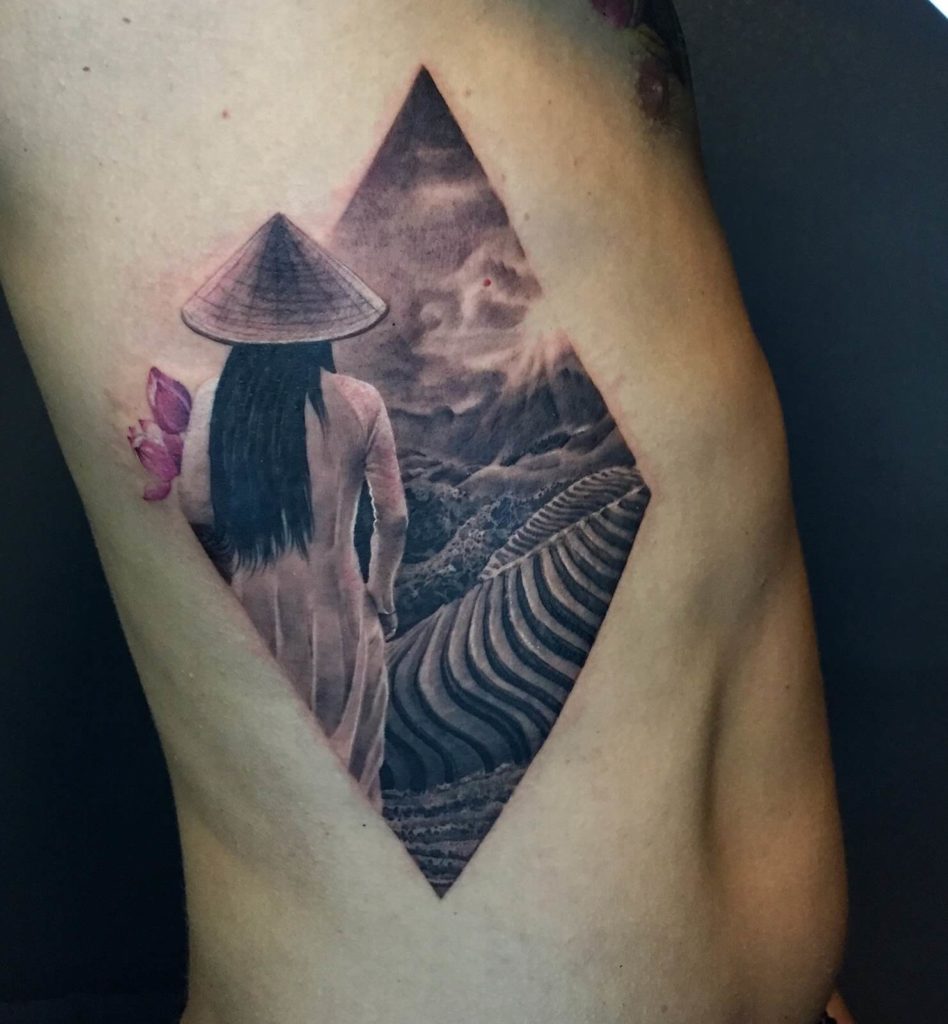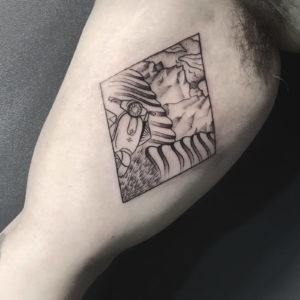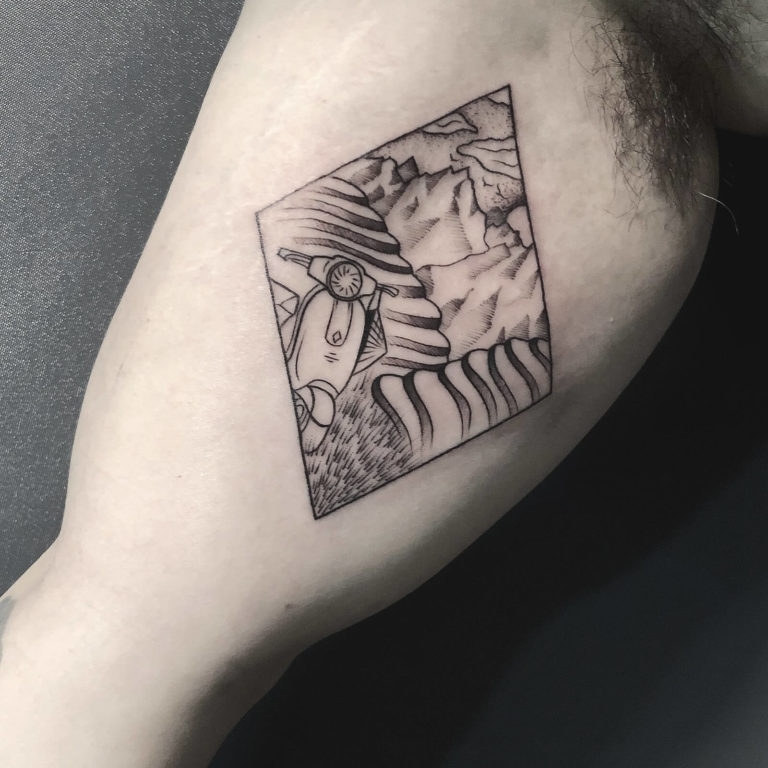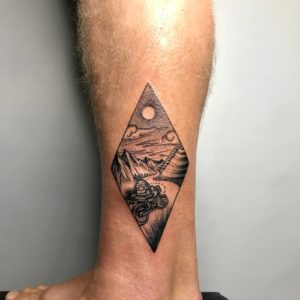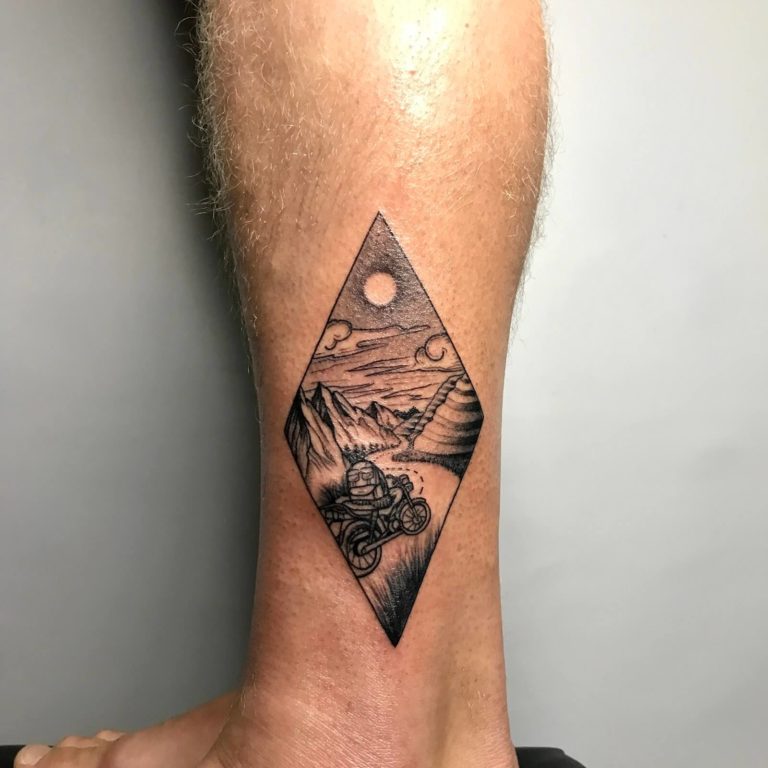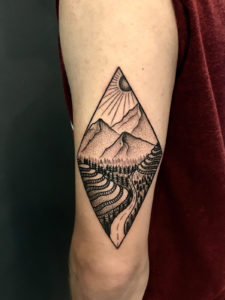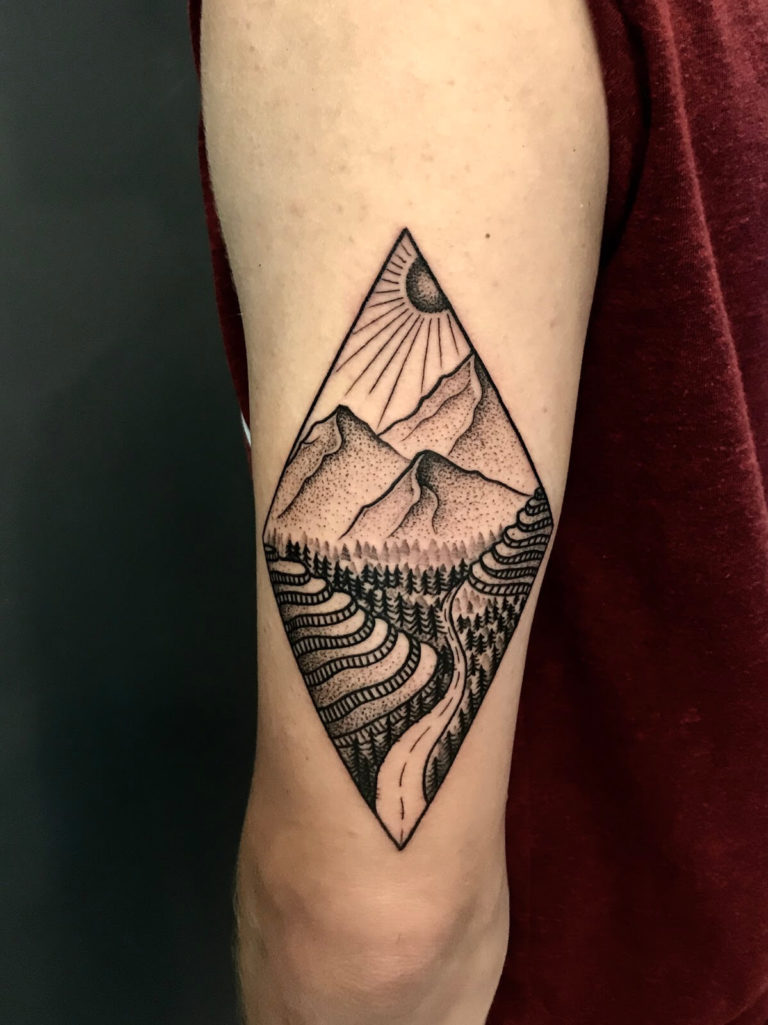 Ha Long Bay Landscape Tattoo
Somehow, there has been a massive obsession with Ha Long Bay among foreign travelers when they came to Vietnam. HaLong Bay is located in Northern Vietnam, which is quite close if you started in Hanoi. We underestimate the hype of such a peaceful place, but HaLong Bay's original scenic and tattoo design hit us hard. It's hard to imagine if any other areas could be that much magical as Ha Long Bay. Plus, once you're around HaLong, pay a short visit to Ninh Binh as well. Both are astonishing.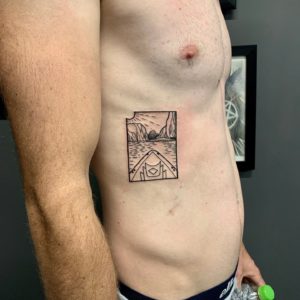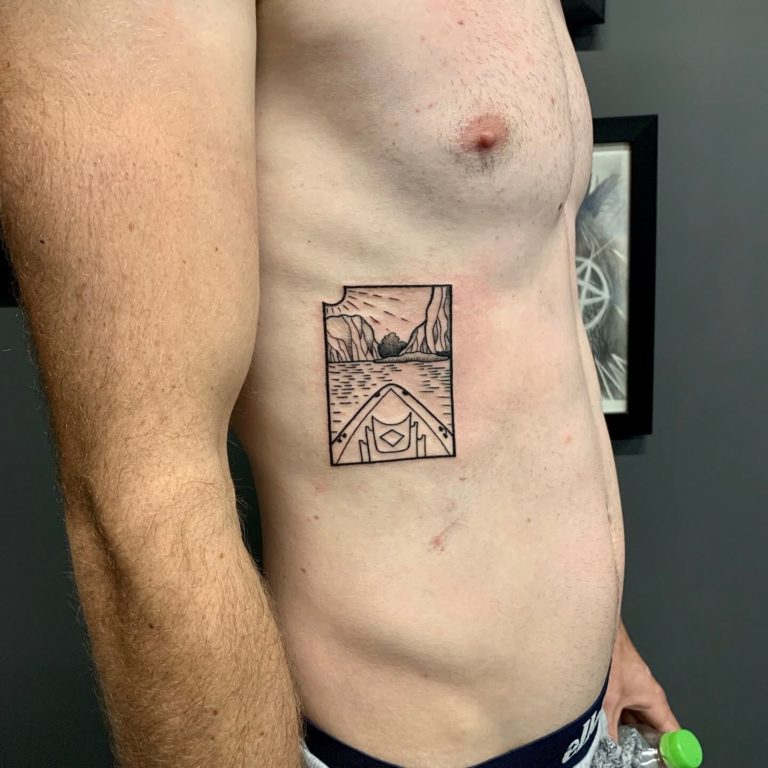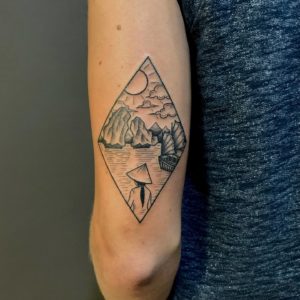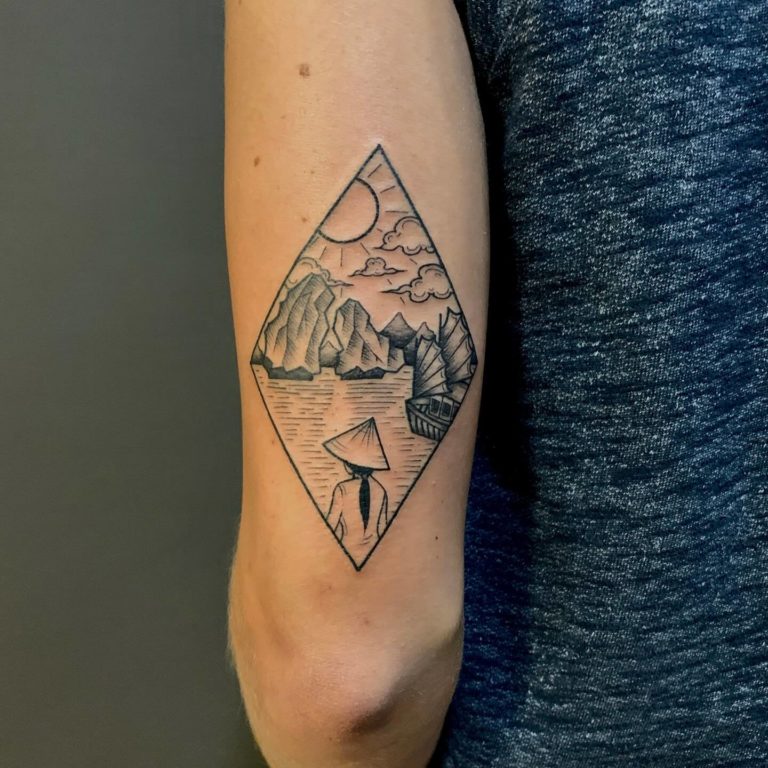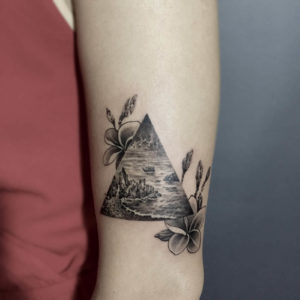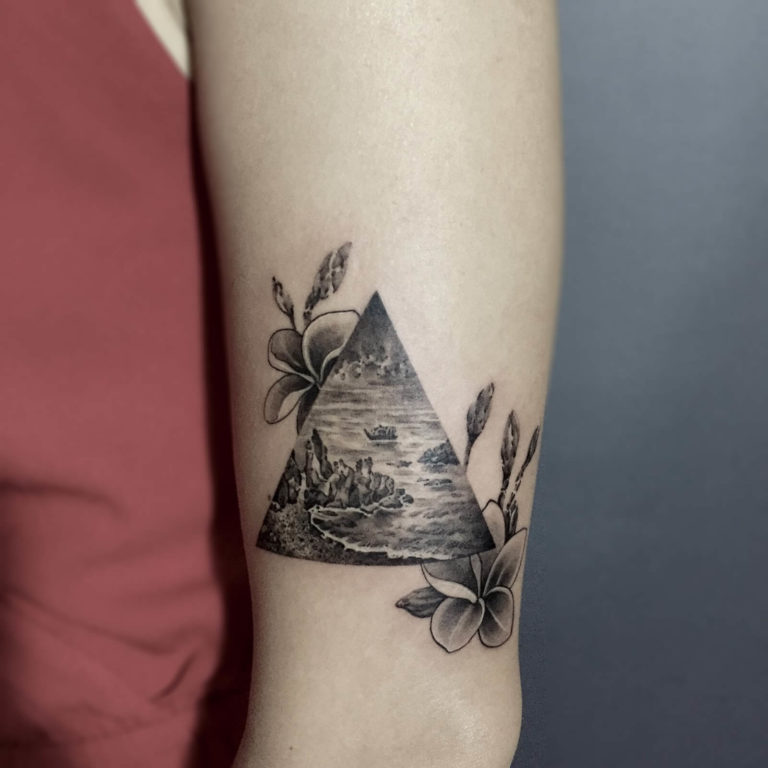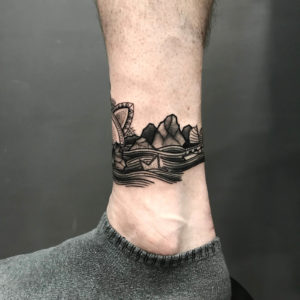 But that's not all about Vietnam. Here we still have so many more landscape tattoo designs of your favorite destination waiting to be inked. Besides landscape tattoo, we have made a collection of Vietnamese coffee, exclusive pho, and banh mi tattoo design. Stay tuned for more.