Lotus tattoos are one of the most famous designs in recent years, especially with young generations. Lotus tattoos got the fame not only for their gorgeous look but also for their phenomenal meaning inside. To know more about lotus tattoo meaning, you can check out some of our previous articles here for a thorough explanation and break down. However, when it comes to unique and special lotus tattoo design, there's a significant debate between geometric lotus tattoo and watercolor lotus tattoo. So in this article, we'll do some research about each specific style to help you figure out which one is suitable for you.
1. Geometric lotus tattoo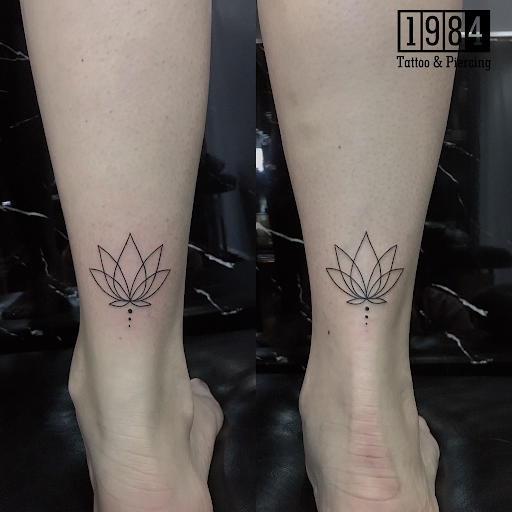 The geometric tattoo is a popular style for blackwork tattoo lovers. The style is created by several lines and shapes that form a bigger artwork. So due to that feature, you can make any designs happen with geometric style and of course, geometric lotus tattoos as well. Particularly, geometric lotus tattoos will be the design that you just can't go wrong with, or mess up.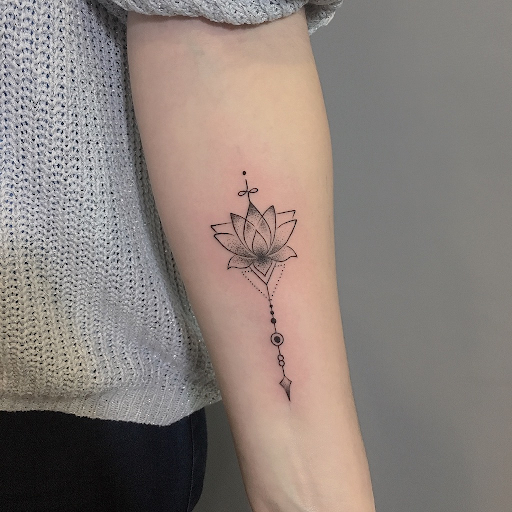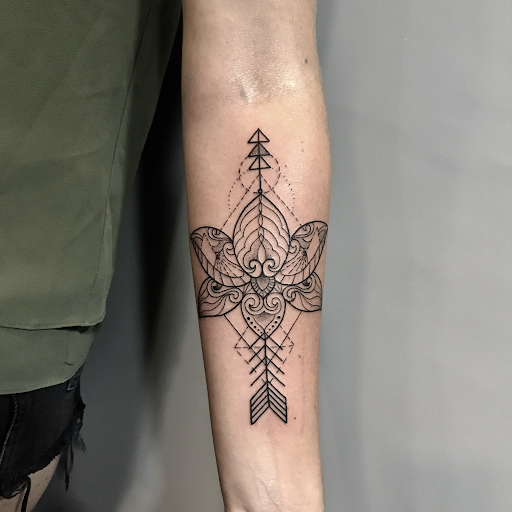 Simple, straight forward and beautiful, geometric lotus tattoo is also a brilliant design for men who love the floral shape but don't want the tattoo to be so feminine. Geometric style is slowly gaining in popularity, but not overwhelmingly famous. It can make your tattoo look incredibly unique when combined with such an iconic symbol like a lotus. So if you're a fan of simple, minimal but outstanding, just go for a geometric lotus tattoo.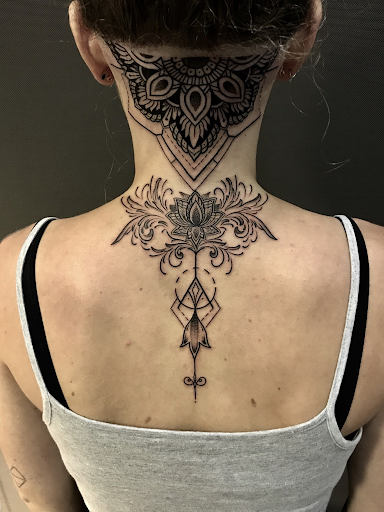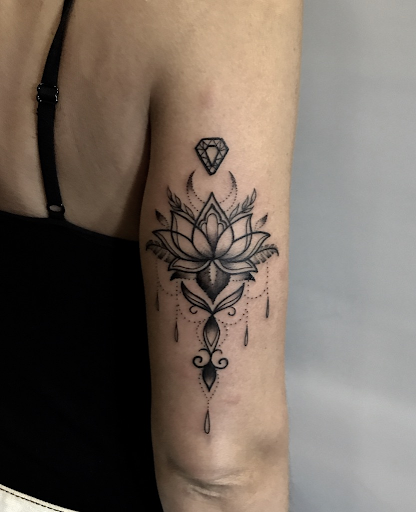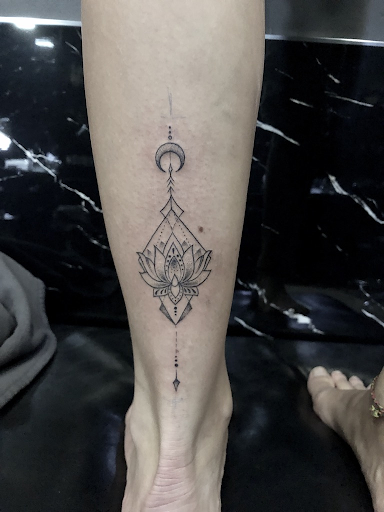 2. Watercolor lotus tattoo
The new kid is coming through, watch out. The watercolor tattoo is getting some real heat this year. We have to say that the watercolor tattoo is changing the game of the tattoo industry. The style requires little and almost no black outline and a lot of beautiful colors to create an amazing tattoo. So with a watercolor lotus tattoo, it requires a professional artist to work on color shading and shift to express the watercolor blending effect, which is the key factor of a watercolor tattoo. The result then turns out looking fantastic and extra gorgeous.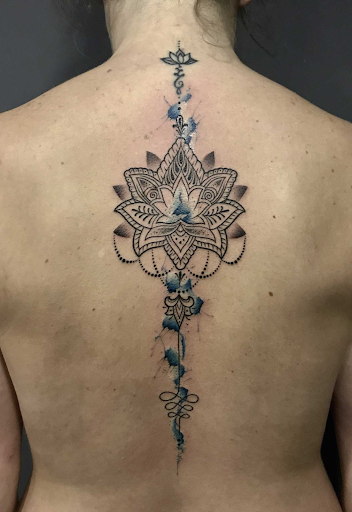 Watercolor lotus tattoos can range from a design with some splatter or droplets of color to a full eye-catching watercolor painting. Thus, watercolor lotus designs are quite easy to fade, even if you're working hard on maintenance. And touching up a watercolor design is difficult, too. So before really getting this stunning artwork, we suggest going for deep research, which requires talking to some of our artists to get full advice on your watercolor lotus tattoo.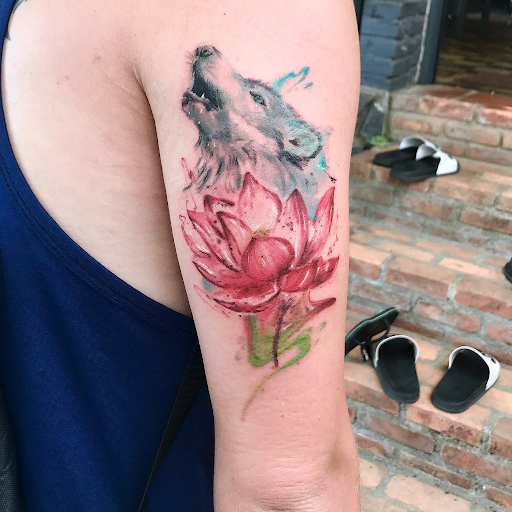 3. Getting to decide
Geometric lotus tattoos or watercolor lotus tattoos are both beautiful designs. So there's just unnecessary to hold a debate between 2 magnificent styles. Overall, a geometric lotus tattoo is more suitable for people with a strong and bold personality. This is a great style for men to get along with the floral tattoo as well. Meanwhile, watercolor is a bit more feminine and delicate, so it's great to be inked on a person with the same characteristic as the design. 
One more thing to consider before getting inked is the position. Geometric lotus tattoos can be ink almost anywhere, except for places with a lot of curves and need a little bit less effort to maintain since black ink won't fade out so fast. Even if it does, touch up is quite do-able since it's just lines and shapes. Meanwhile, with a watercolor lotus tattoo, you'll need to make sure that your tattoo is placed somewhere with less sun exposure to keep it from fading and lose all stunning look. 
For more captivating stories about tattoos, feel free to explore our Blog. Additionally, you can check out our Facebook page for a variety of videos and images.