Piercing pain level mostly depends on each person's experience, so it's quite hard to tell which from which. Here at 1984 Tattoo & Piercing Studio, we receive questions about how piercing feels, how much it hurt, and how to get rid of that "ouch." So after all of our research and customer feedback, we finally came up with a list of piercing locations and tips for freshers. And one thing to keep in mind, it's alright to be a little bit nervous before every piercing session. And piercing will always hurt a little bit since it's a needle shoved through your skin. But is it the worst pain ever? Let's make it clear.
Piercing pain, how bad is it?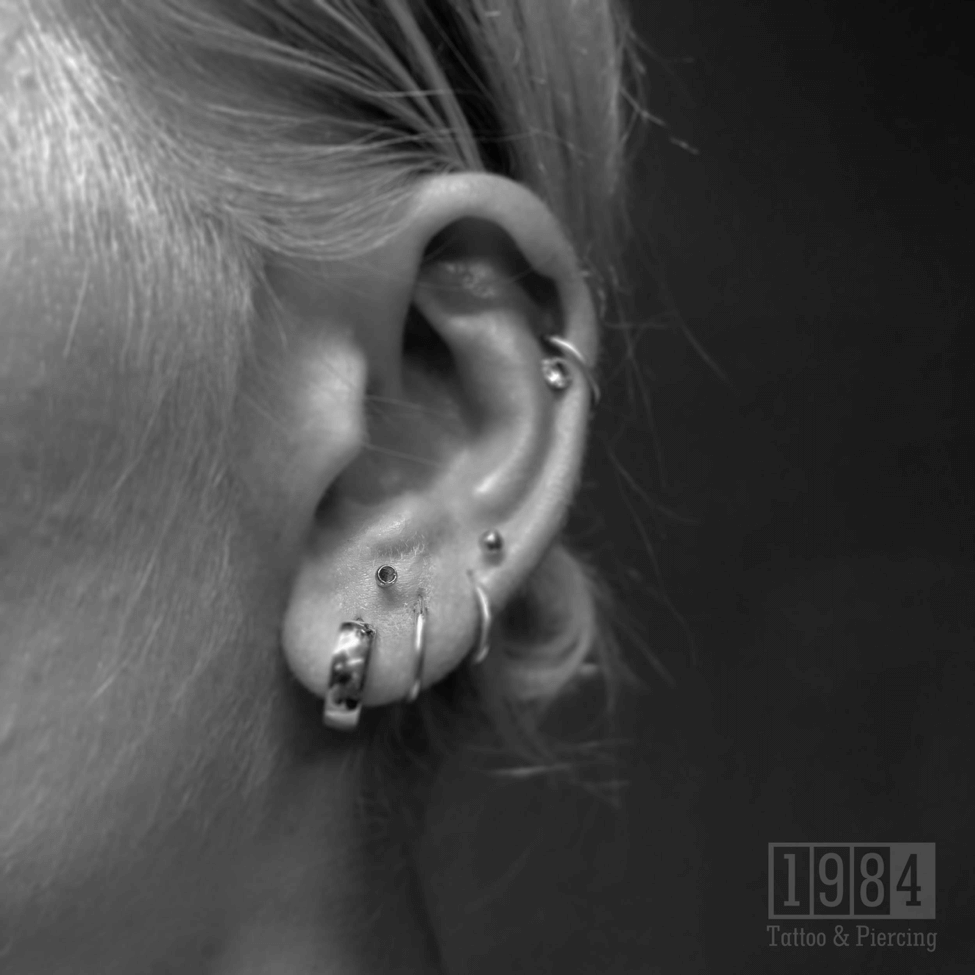 Well, frankly, you'll feel the pain, no matter where you pierce. But is it the pain that'll make you suffer? Seriously, no! But it would help if you were going into a piercing studio and be fully aware that the session will include some pain, maybe a little bit, perhaps some more depending on the position of your piercing. If you're sensitive to physical pain, we suggest bringing a friend to calm you down.
You'll need a reasonable amount of time to rest and relax after piercing, so make sure you talk to your piercer in advance. Your piercer will try to help you experience a smoother process.
Asking for people's opinions about piercing is a good idea, but the tolerance for pain to each is different. That's why you can ask about other experiences to get to know about the underlying feeling, but you might be quite different from others. But don't let that scares you off. None of the piercing positions will make you feel like you're dying, and nervousness is normal.
Things to do before piercing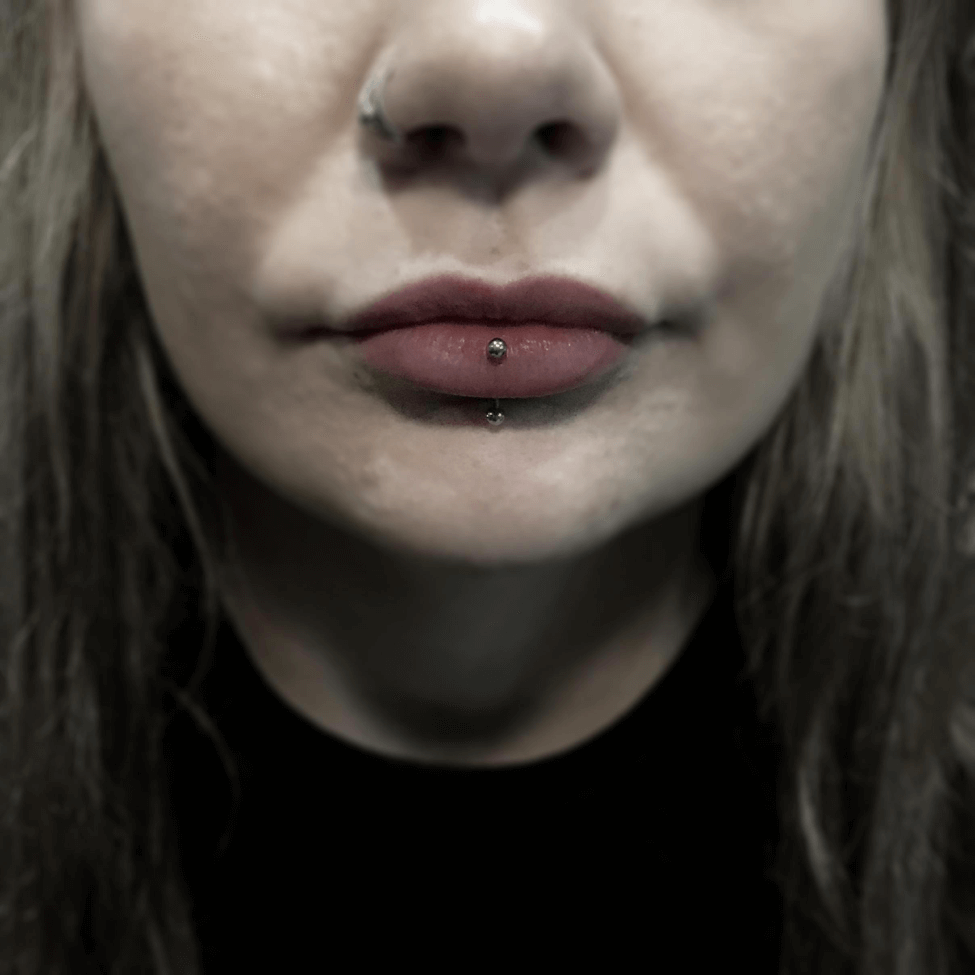 These are things that most people won't tell you, but here we will! To give you a thorough look at the entire experience, which will provide you with a little bit more confidence before stepping into a studio.
Paperwork: most studios only work with people who're 18 and above. Then you'll need to show your ID.
Explanation: a good piercer will always explain what they'll do and show you their preparation steps, including sizing, positioning, sterilize their tools, and more.
Now here is the fun part, pick your jewelry: ask your piercer for some recommendations before choosing a piece of jewelry. Some pieces can only be worn after the healing process, and some can be worn right away.
Least painful areas to get piercing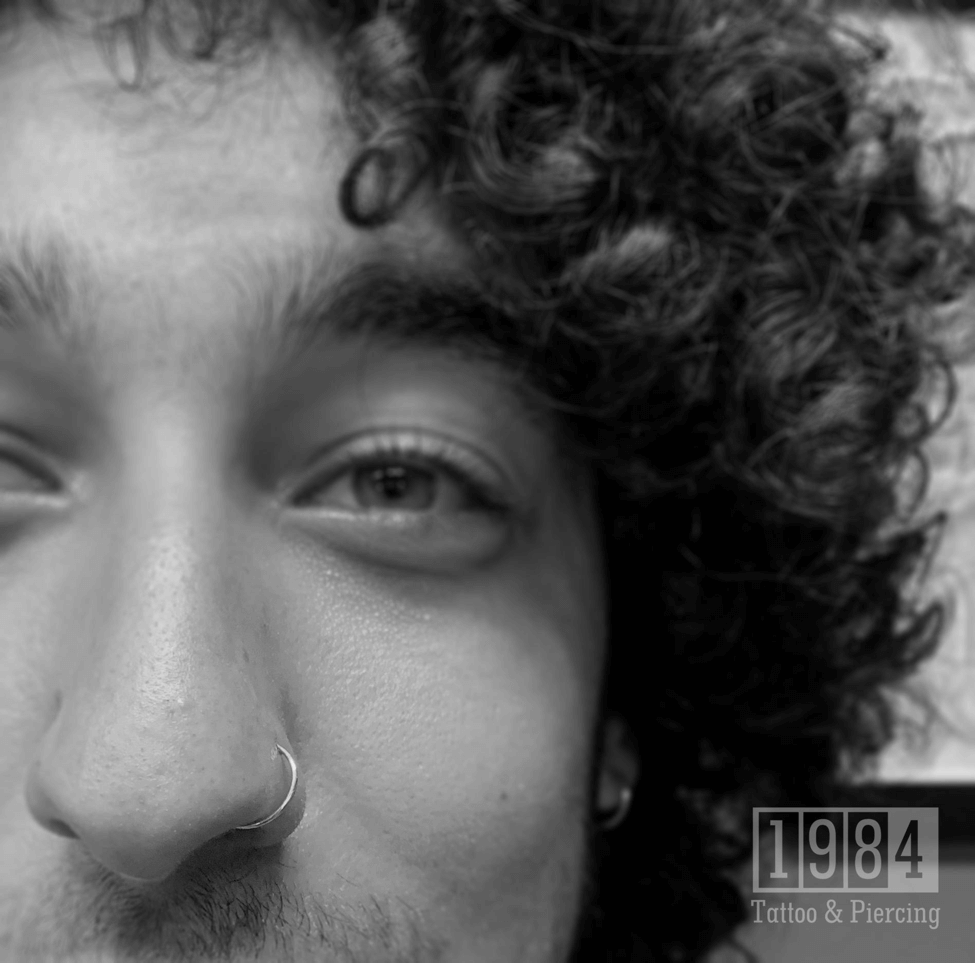 As we've said above, this list is what most of our customers rank, and we've done quite an in-depth research before. So you can have a look at these to get the right choice of your favorite and least painful ones for your first piercing
Ear Lobes: this is the least painful position to pierce and is widely done. It'll take 6 weeks to heal properly. Perfect for starters.
Navel: It's quite surprising to see a navel piercing on this list. However, to most people, its pain level is just similar to a bee sting and a little discomfort. The piercing will take up to 6 months to heal, and during that time, you should avoid all stomach exercises.
Lips: Lip piercing is getting more popular these days. The location is known to heal fairly quickly with some soreness and swelling. But above all, you'll need a good 6-8 weeks to recover.
Eyebrow: This position is considered low on the scale, eyebrow piercing is said to feel just like a sharp pinch. But it will take at least 3 months to heal and should avoid catching while dressing clothes on.