3000km of phenomenal coastline, it's easy to understand why tourists and backpackers are crazy about Vietnam. But once you've loved their beaches, it's hard not to fall for a Vietnam beaches tattoo. These coastal areas have been one of the most significant hidden gems of Vietnam. 
Smooth and incredible sand dunes, crystal clear water, and the tropical aesthetic, Vietnam beaches are just more than perfect, and not to mention the breathtaking view of sunsets or various water sports. But with so many beaches to enjoy, which is the finest for travel lovers? And also what Vietnam beaches tattoo should you have? Come on in, let us show you!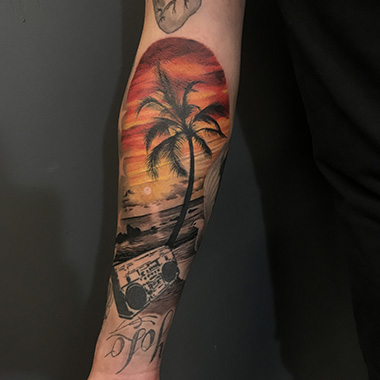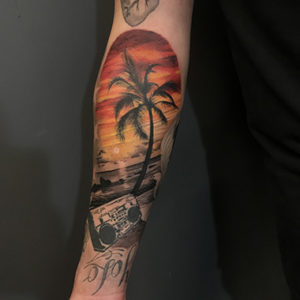 What's more ideal for a beach-lover than a beach tattoo design? This is a creative way to emphasize your love for bright sunshine, white sand, and freshwater. Thus, you can have such an exciting story when someone comes up asking about your tattoo! 
Vietnam beaches tattoos are an impressive staple for every travel lover. Many of our customers come in and ask for a Nha Trang, Hoi An beaches tattoo design. And we must say, it's wonderful to see such beautiful designs travel the world with them. 
Most Vietnam beaches tattoos come with realistic style. However, you can make a twist on that based on your preference. A minimal, simple, yet really memorable can be more than enough. Many locals want to have this design, as well. According to them, it's such an excellent way to express their love for their land. They grew up with these beaches, with sunshine all over, and they love it.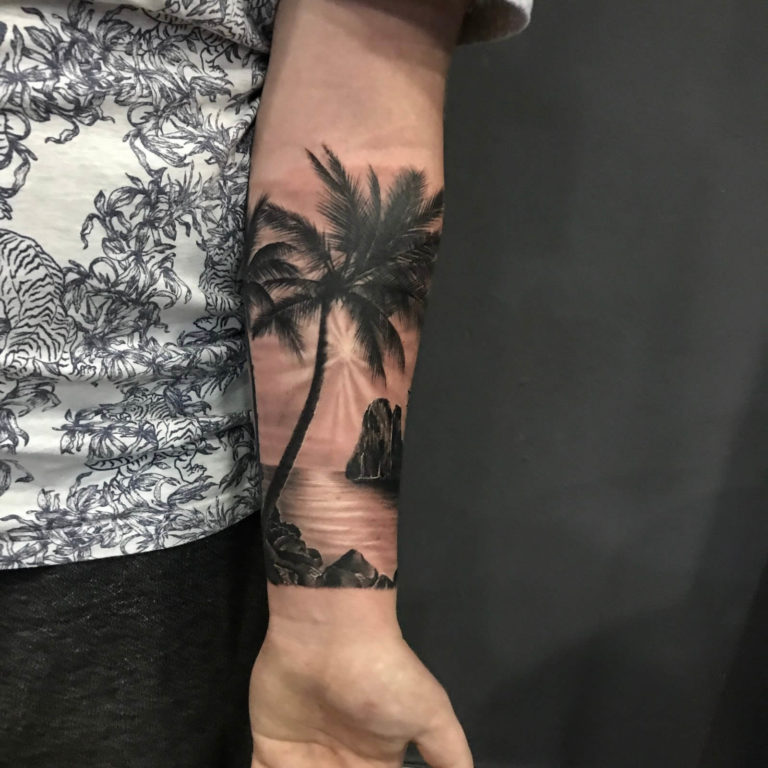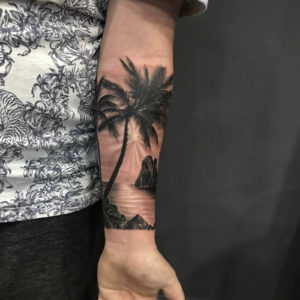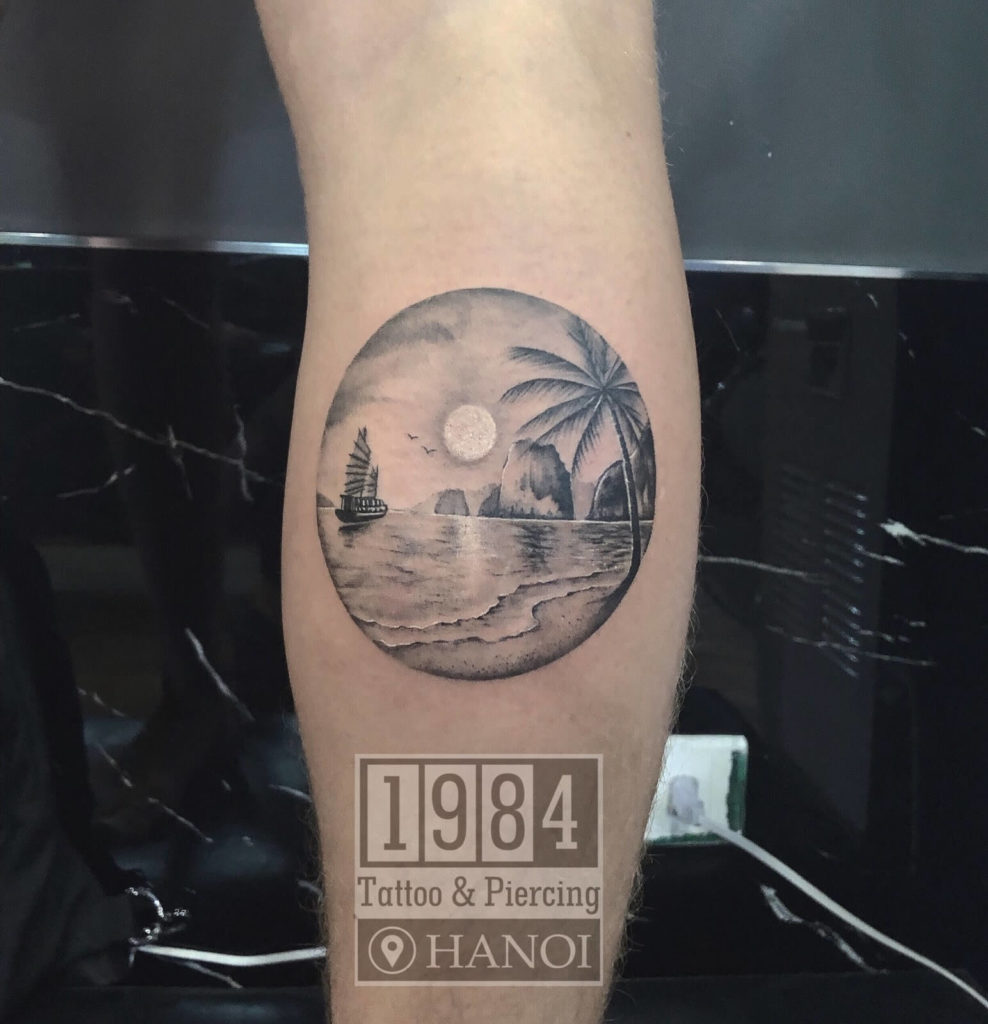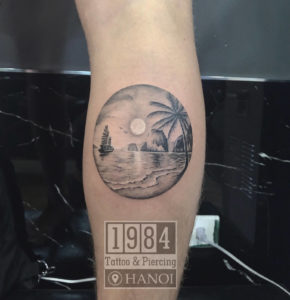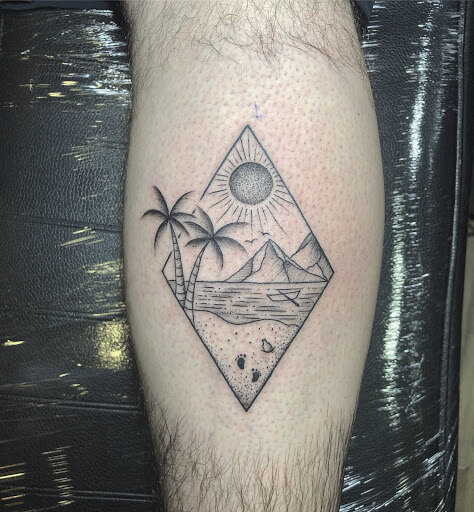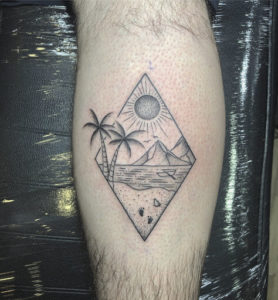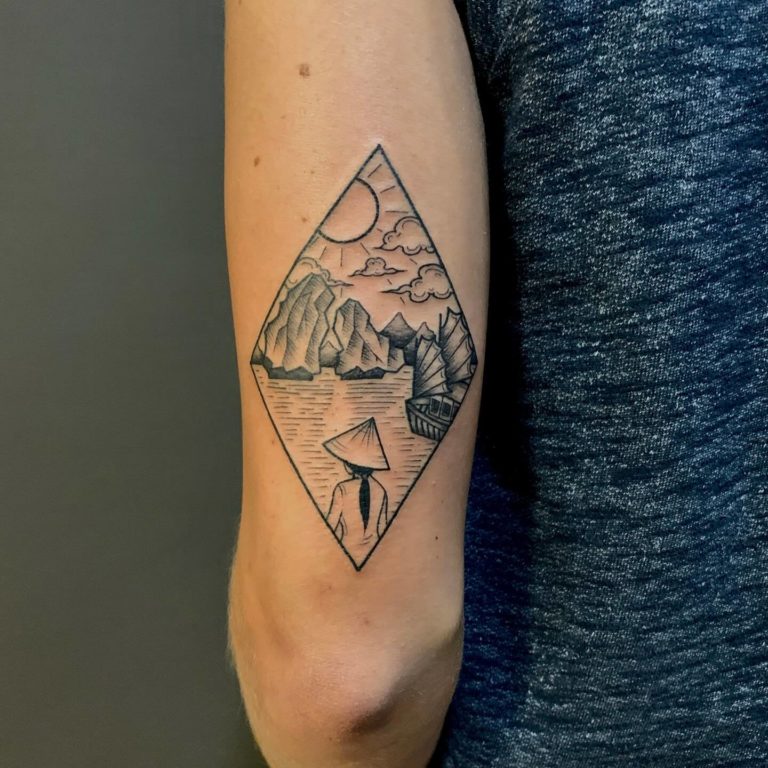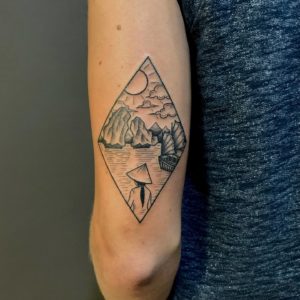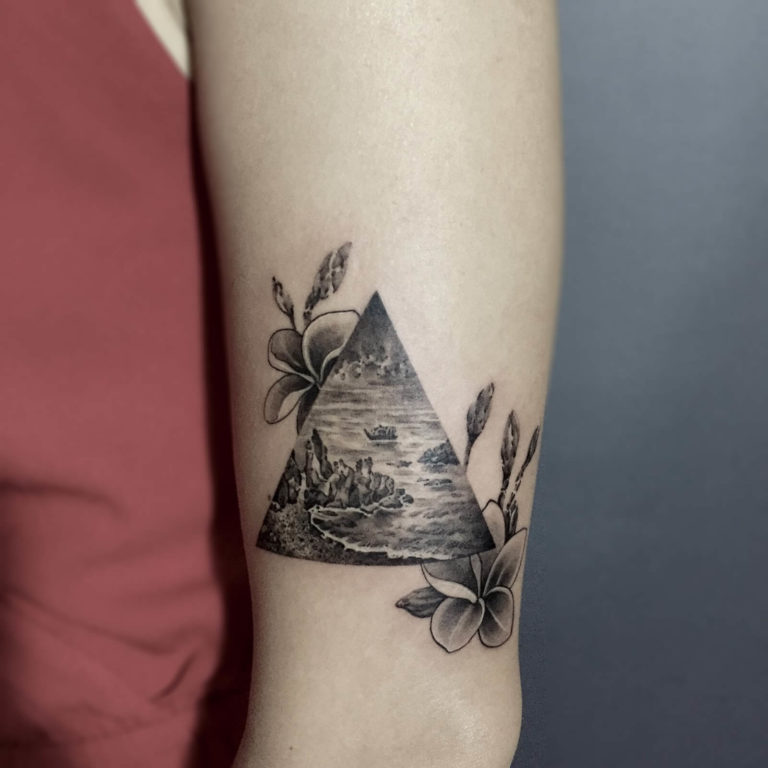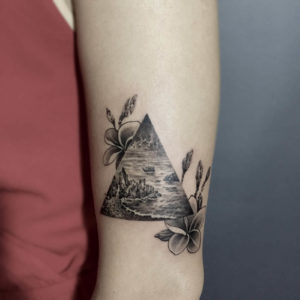 Why travel to Vietnam for its beaches?
We know it's impossible to travel to Vietnam only for a Vietnam beaches tattoo. The country has long been famous for its beautiful cities and coastal areas. Affordable travel cost, spectacular view, and nature that is more than enough to become attractive for tourists. Thus, the cuisine is phenomenal. No one ever comes to Vietnam, enjoying all the beautiful beaches but not trying out the food here. 
Trust us; our clients even want to have a Pho or Banh mi tattoo design. That's how you know dishes are so tasty that people want to have them on their skin forever. Whenever coming to Vietnam, don't miss out on this country's beaches, and there are plenty of them to explore. 
Best Beaches To Travel To In Vietnam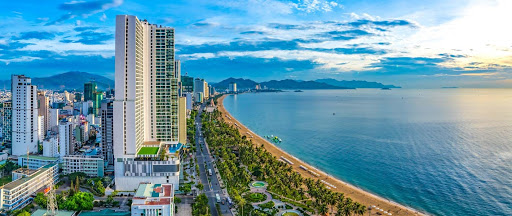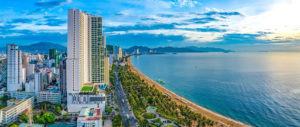 Nha Trang is on top of the list for sure. The crystal clear water and the development of tourism here make it the best place with water sports. Kite surfing, snorkeling, boat rides, jet pack, and so many more are waiting to be explored to the fullest. And even if you're not into sports, you can still have such a peaceful time with many other spa and resorts.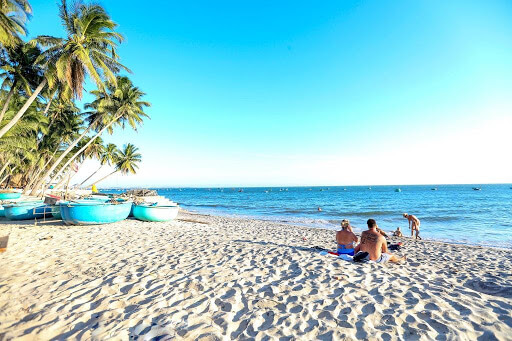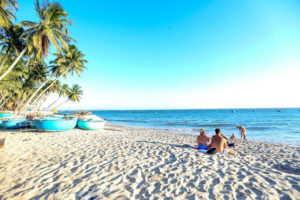 The next best beach in Vietnam is Mui Ne, Binh Thuan. This is a peaceful, less crowded place yet still very convenient to reach out. You'll find the vibe here is much less vibrant than Nha Trang, so it's cool for anyone who loves to relax and enjoy beautiful beaches only. One more plus for Mui Ne is that they have phenomenal cuisine here.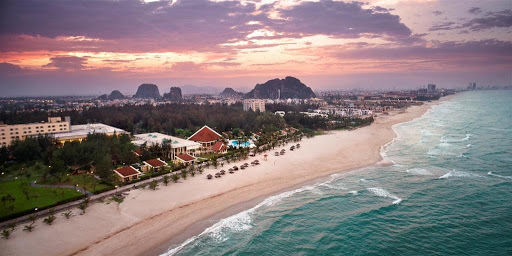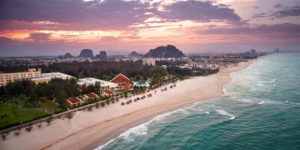 Da Nang and Hoi An also deserve a place on the best beaches in Vietnam. These are two famous travel destinations, but not for their beaches. However, that's the hidden gemstone. Besides the fascinating hustling of the city, you can enjoy the charming beaches just a few steps away. How cool is that?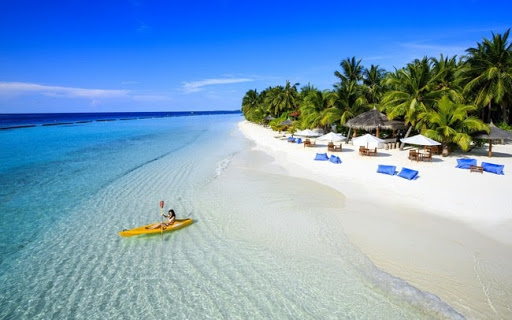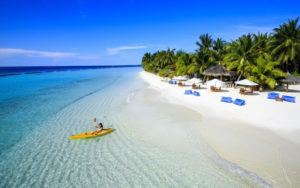 And last but never the least, Phu Quoc. This is one of the most beautiful islands in Vietnam that have high-quality tourism services. You can expect the most exceptional service here with many resorts and restaurants. And seriously, it's just paradise on Earth.