Your body is a canvas and 1984 Tattoo Studio has the best artists to make the canvas greater than ever. More than just a tattoo shop, 1984's has much more to offer.
Located in the charming heart of Ha Noi and Hoi An, 1984 Tattoo Studio is one of the best places to start creating arts right on your body. Inking since 2015, with the highest quality services and hygiene, our space is definitely a spot to satisfy all customers.
Here at the 1984 Tattoo shop, we have many professional tattooists with different styles, ready to fulfill your wildest desires. Let us show you our tattoo styles.
1. Realistic
Realistic or realism is a technique to create artworks that looks exactly like a photograph or real-life 3D object. Realism involves a lot of layers and colors to maximize contrast and 3D effect. This also requires extreme patience and details. Artists of 1984 Tattoo Studio who work on this style has been practicing for years before they're ready to ink on real skin. This is one of the furthest accomplishments of tattoo art when it comes to the realness and crazy details.
2. Fine line
Fine line tattoo is made of extremely thin lines that emphasize form and outline of a 2D or 3D object. These tattoos can have incredible levels of detail but aren't as loud as any other style.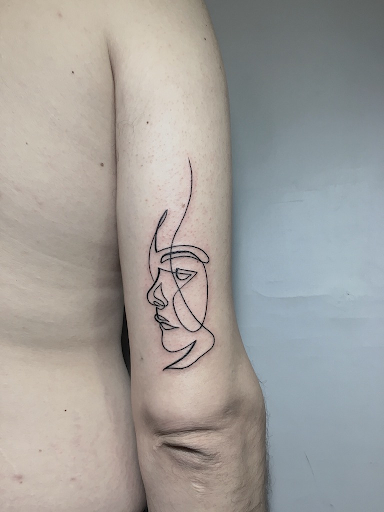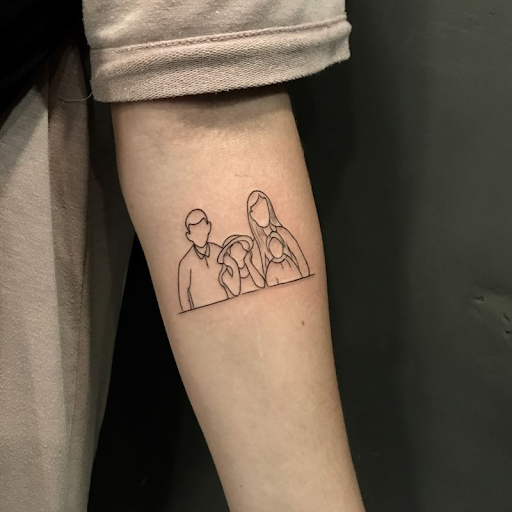 Here at our tattoo shops, fine line tattoo requires not only accuracy and details but also need a great steadiness since there is not much room for mistakes. This style might look like it's such an easy tattoo but in fact, it's very very tricky.
3. Mandala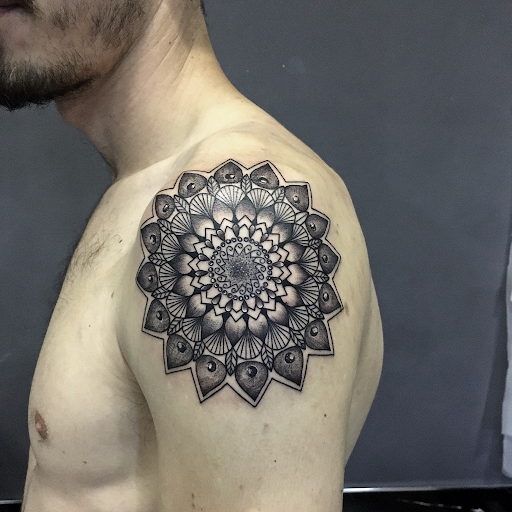 Mandala is the artwork of Hindu which means "circle". As one of our tattoo studio signatures, mandala tattoo consists of shapes and symbols in a circular pattern. A mandala is meant to refect balance, eternity and perfection. Mandala tattoos are extremely mesmerizing to look at, but it's not easy to create since it needs precision. Most artists will work on a mandala stencils while only a few can work free-hand.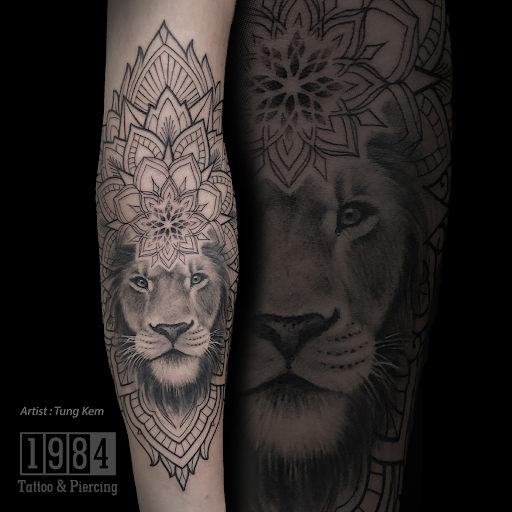 4. Traditional / Neo-Traditional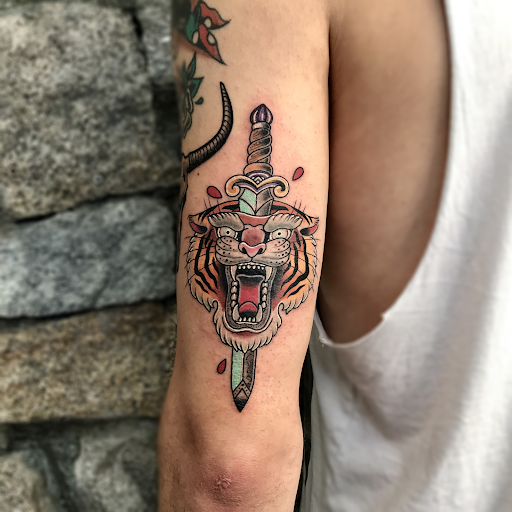 Traditional – Neo-traditional is another form of Oldschool tattoos, which is another strength of our tattoo studio. A neo-traditional tattoo is a modern variation of the Oldschool or Traditional American tattoo. Neo-traditional tries to make things much more modern by adding bold lines. Neo-traditional mostly uses realistic images and cartoons with a modern touch while remaining traditional American themes.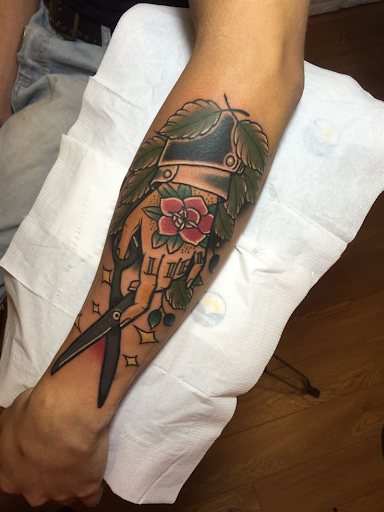 5. Blackwork
Blackwork is a style of tattooing that uses one distinctive color to combine shading and line work into designs. Subjects of blackwork tattoos are limitless, from animals, flowers to mandalas and many more. Furthermore, blackwork tattoos work well on everyone. Sharp, classic and timeless, what else do you want for a tattoo?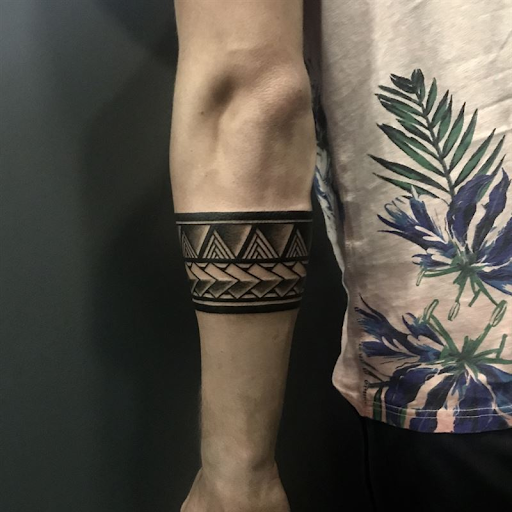 6. Watercolor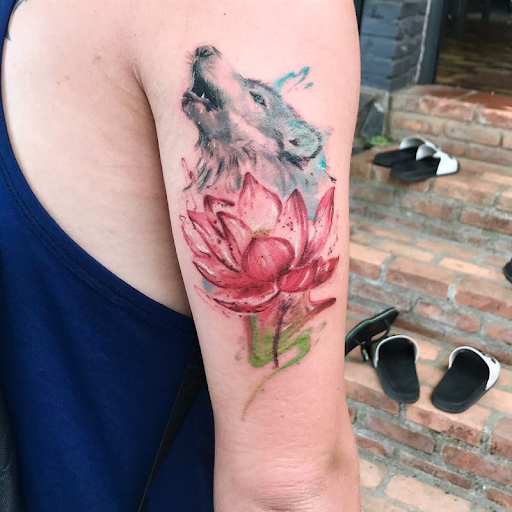 Watercolor is a delicate and delightful tattoo which is made up of many color gradients. This style requires a lot of techniques and creativity, including blurs, fades and bleeds to mimic the exact watercolor image. Since there is no correct design for watercolor, so each tattoo is unique and personalized to a person.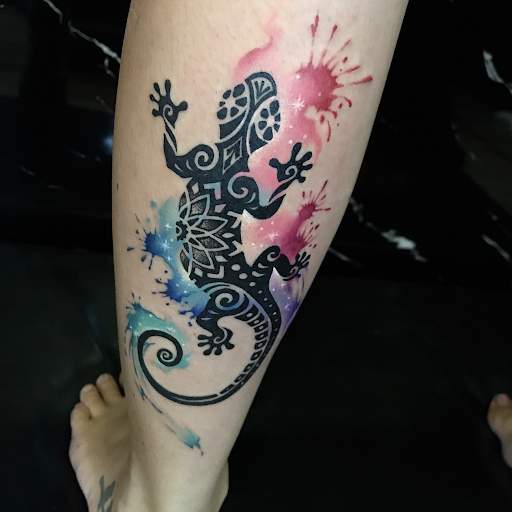 For more captivating stories about tattoos, feel free to explore our Blog. Additionally, you can check out our Facebook page for a variety of videos and images.