In the last few years, the watercolor tattoo has been the most favorite of many tattoo lovers. Trendy, fashionable, unique and gorgeous, no wonder why the popularity of watercolor tattoos is booming in thousands and thousands of designs. However, just like painting on any other canvas, watercolor tattoos need a lot of special care and treatment to keep them from fading out. If you're about to have your first watercolor tattoo, here are some points that you should keep in mind.
1. Watercolor tattoos specialist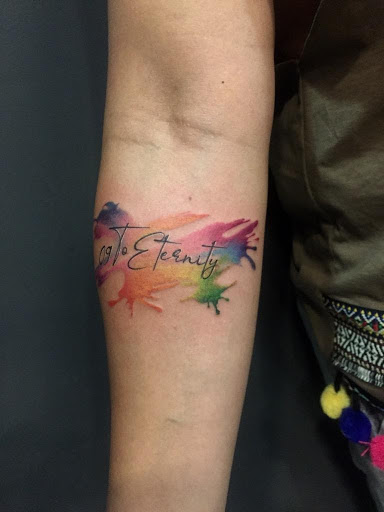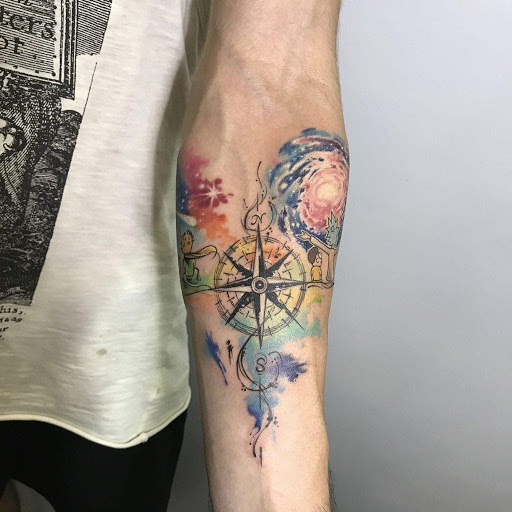 Not all tattoo artists can work cross styles, some are professional in Blackwork, Fineline or some other styles only. Make sure your artist is extremely experienced with watercolor tattoos or yours might turn out not exactly what you expected. Believe us, just do some research before heading to a tattoo studio and you'll be thankful for it. 1984 Tattoo & Piercing Studios have some of the most talented tattoo artists in HaNoi and Hoi An, so your watercolor tattoo will be safe and gorgeous with us. 
2. Choosing the right placement
Just like any other tattoo, where you choose to place your watercolor tattoo is important, too. It's related to the meaning of the artwork that you're about to have. But first, you should talk to your tattoo artists and make sure that it'll look good in the area that you choose, whether it's on the back, legs, arms or ribs. One of the points that you should notice is that watercolor will look much better on the brighter skin areas, so choose wisely before you ink.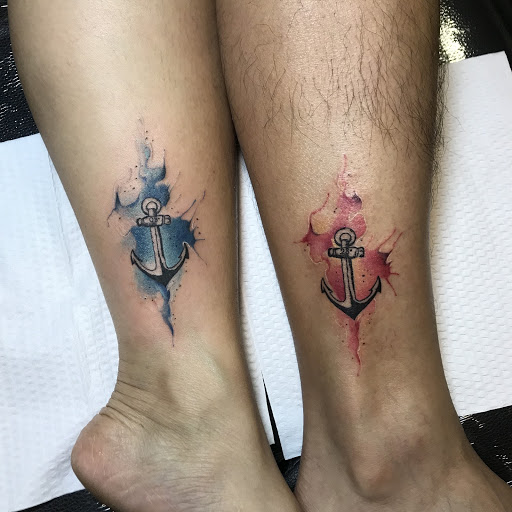 3. Skin-care is a must
Watercolor tattoos are super delicate, that's why we highly recommend you to take care of it more carefully. Keep your tattoo areas well moisturized and protected from sunlight. Don't forget to use body lotion regularly and apply sunscreen since the largest enemies of watercolor tattoos are UV rays and dryness.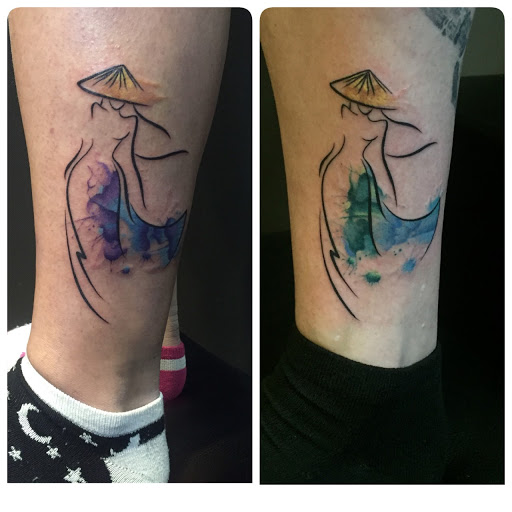 4. Re-touch to keep the color vibrant
This is the reason why you'll have to consider seriously before having a watercolor tattoo. Unlike blackwork tattoos, colors are most likely to fade over time. Mostly around 3-4 years, your tattoos will fade and not gonna look as sharp and vibrant as when they were freshly made. In that case, to keep the color vivid and gorgeous, you definitely will need to pay a visit to your tattoo artists once in a while.
5. Keep everything simple
Yes, we know this is a really wack tip as you always want your tattoo to be artistic and one of a kind. But the design plays a vital part in keeping your watercolor tattoos alive for the next 10 years. If your design is in extra fine lines with a little number of black lines to separate the color spaces, it will most likely fade over time. You might think that we are being dramatic but, if you don't want your art creation to turn out nasty and all faded, talk to your tattoo artist and carefully consider the amount of black ink in your design. 
A watercolor tattoo is truly a delicate and fascinating design, but to keep it as sharp and vibrant as the very first day is not simple at all. Overall, these are our useful tips and recommendations to help you do as much care as possible for the beauty of your watercolor tattoo. Stay tuned with 1984 Tattoo & Piercing Studios for more interesting posts.
For more captivating stories about tattoos, feel free to explore our Blog. Additionally, you can check out our Facebook page for a variety of videos and images.