Along with roses and daisies, the sunflower is one of the most well-known flowers in the world, and so does sunflower tattoo. These days, it's really common to see a sunflower tattoo on many people's bodies, and the number of people coming to our studio asking for this type of tattoo is increasing day by day. And based on the current trend, we thought you might want to get to know more about this beautiful tattoo design, from its history and meaning to tattoo ideas. Come on in, here are all the best things you need to know about this gorgeous tattoo design.
1. Sunflower Tattoo Meaning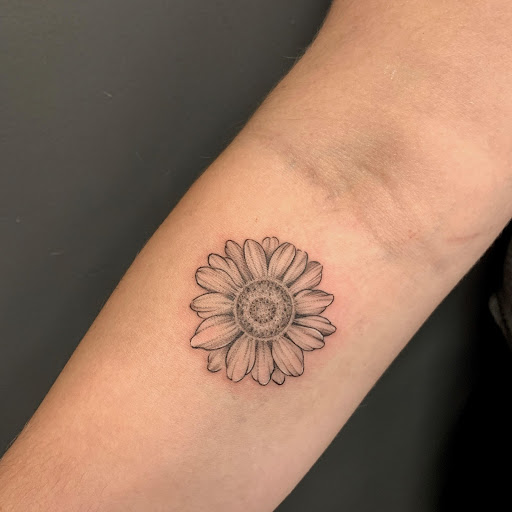 Sunflower tattoo is more than just a beautiful design; it's way much more than that. And we must say, sunflower tattoo meaning is profound and pleasanter than you thought.
First of all, the yellow colour of the flower gives its meaning a touch of happiness, friendship and intelligence. In Chinese mythology, the sunflower tattoo is associated with longevity, long life and fortune.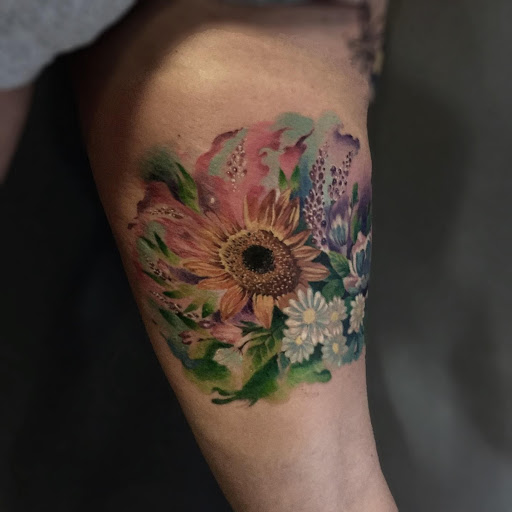 Next, according to Western culture, especially native American, the sunflower is believed to have a strong and close connection to the sun. And to them, the sun is an essential feature that helps them with harvesting and farming. Due to these beliefs, sunflowers resemble energy and fertility to many Americans. It's also a symbol of love, a spiritual floral that is associated with the faith of God.
Beautiful, vibrant, sunflower tattoo meaning is connected with all of these myths and beliefs, giving it the irresistible charm. Once you have witnessed a sunflower tattoo, you can't stop falling for it.
2. Sunflower Origin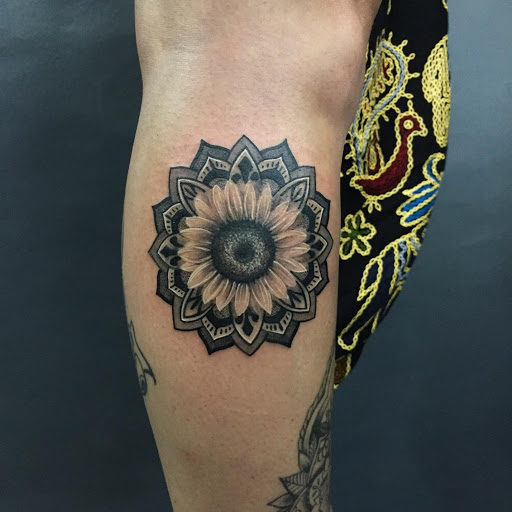 The flower was first found in sunny Mexico hundred years ago, during the ancient Incas empires. They used to worship the sunflower since they thought it represents the sun, their marvellous God. Then in the 16th century, sunflowers were brought to European countries and began to spread its beauty all over the world.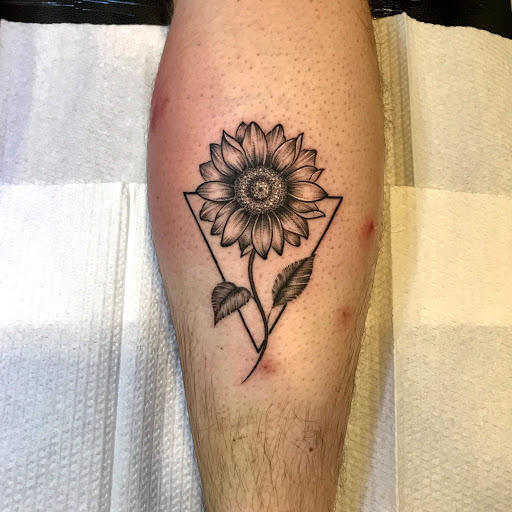 However, the ancient Greeks also have their mythology version of the gorgeous sunflower. People said that the sunflower was actually a nymph who fell in love madly with Apollo – the handsome God of the Sun. But he never loved her back. So she turned herself into a sunflower, which always faces the sun – Apollo to show her immortal love.
3. How To Know If Sunflower Tattoo Is Right For You?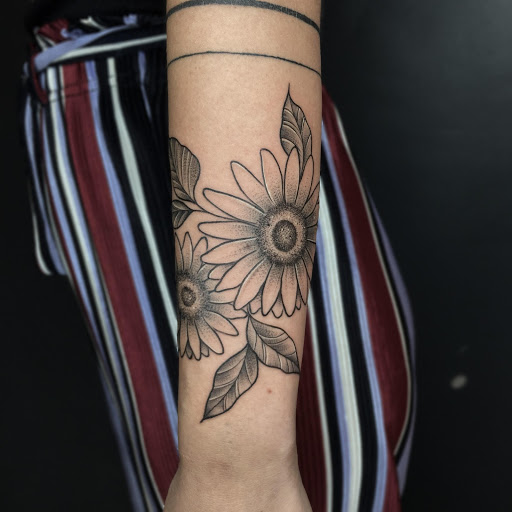 Choosing the right tattoo to express your personality is quite a challenge, but here we have some elements for you to check if a sunflower tattoo is just right for you.
Flower lover: This is obvious since if you're not into flowers, especially sunflowers, then how could this piece be right for you? Thus, the tattoo looks best on you if you love them and are confident about having them. So are you a flower lover?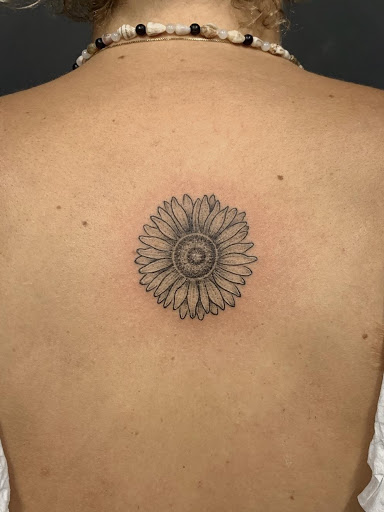 Positive: All of the flower's meanings are about positivity and joy. That's why it's perfect for anyone with a generous, positive vibe.
Sunshine: sunflower tattoo represents the sun, do you love sunny days rather than gloomy? If yes, then welcome on board, my dear. But if not, it's hard to tell if you're suitable for this tattoo.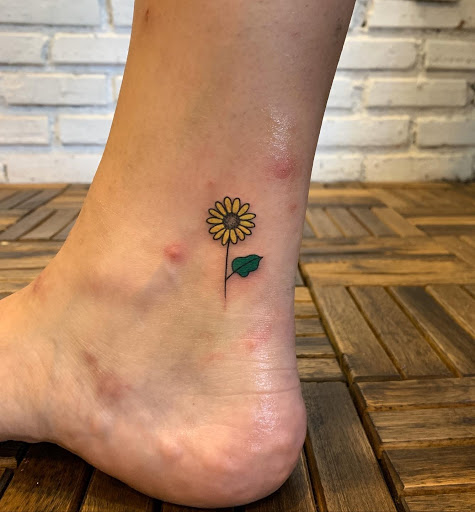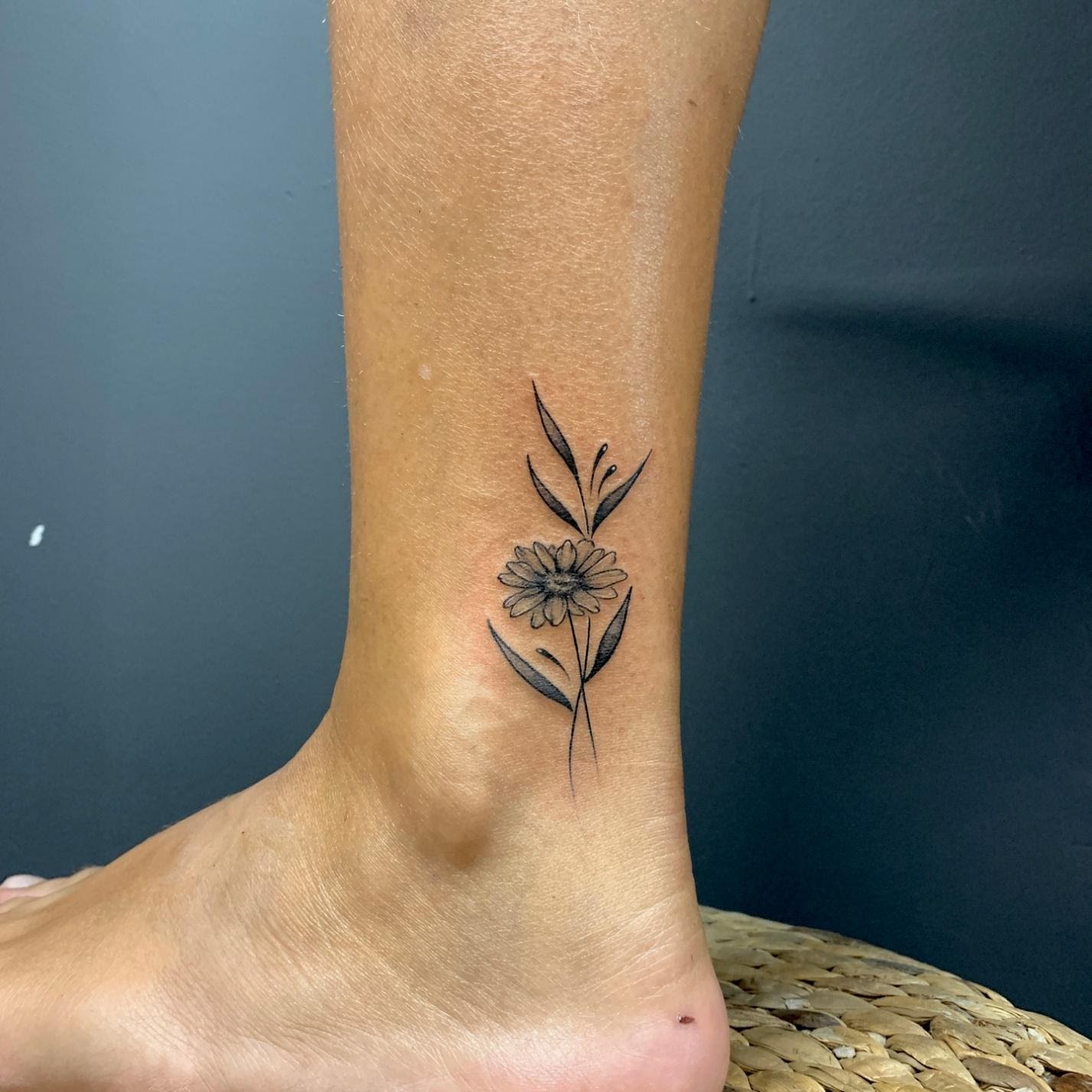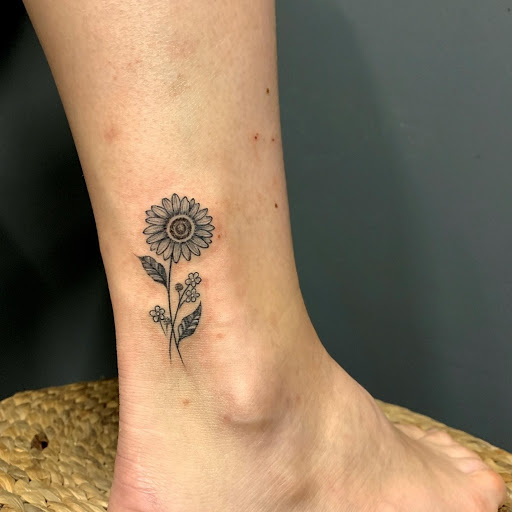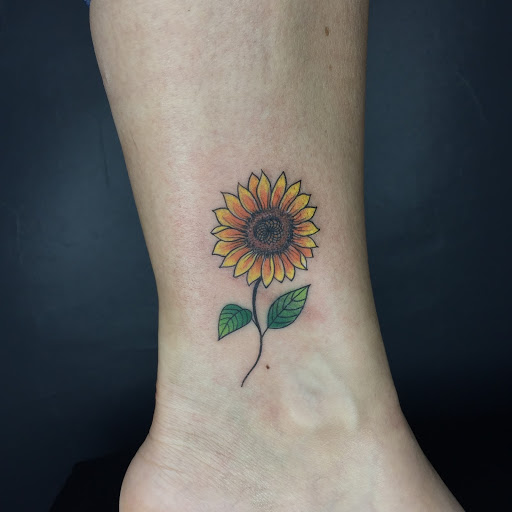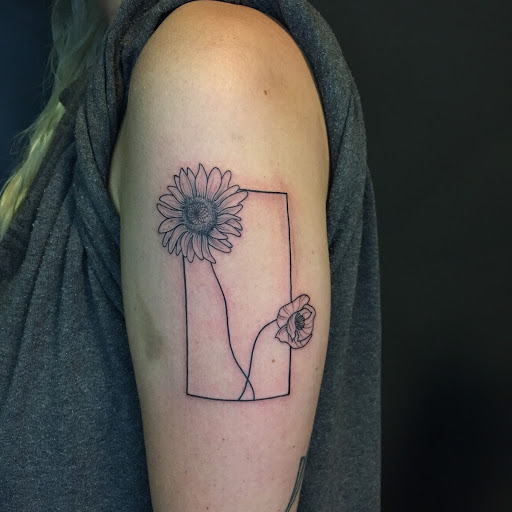 It's really common to see a sunflower tattoo on many people's bodies, and the number of people asking for this type of tattoo is increasing day by day
All in all, choosing a tattoo design needs to be considered extra carefully. What we've said above are the first steps to help you determine if you want a sunflower tattoo on your body permanently. Any tattoo will work just right if you love them, and it represents who you are. So choose wisely, and we hope this article could give you all the information you need of a sunflower tattoo meaning and origins.
For more captivating stories about tattoos, feel free to explore our Blog. Additionally, you can check out our Facebook page for a variety of videos and images.