Speaking of floral tattoos, we just can't ignore the fact that lotus tattoos are among the most popular and favorable ones. Come in many shapes and sizes, lotus tattoos never failed to impress us with their beauty. Blooms from thick and dirty mud, lotus flowers are the true sign of purity and much deep meaning behind. In fact, lotus flower tattoo meanings have a close relationship with several religions around the world. Here we'll show you some interesting lotus flower tattoo meaning, and some of the best tattoo shops in Vietnam to get your lotus inked.
1. Lotus flower tattoo meaning in cultures
Also known as water lily, the lotus flower is the most significant in many cultures, especially among East Asian countries. Through time and time, the lotus flower also gained its place in the heart of the tattoo lover community and we've never seen people getting lotus design tattoos this much before. This is when people began to dig deep into the story of it, eager to know more about the lotus flower tattoo meaning. In general, the flower stands for different things in different cultures.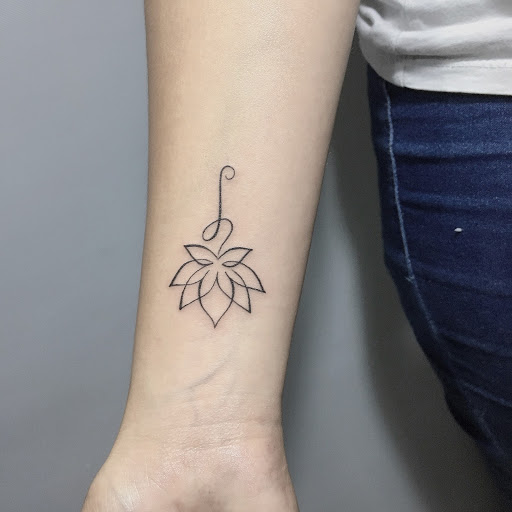 Egypt: the ancient myth of this nation believed that all life on Earth began by the blooming of sea lotus flowers. To them, lotus flower tattoo meaning consists of life, beginning, and creation.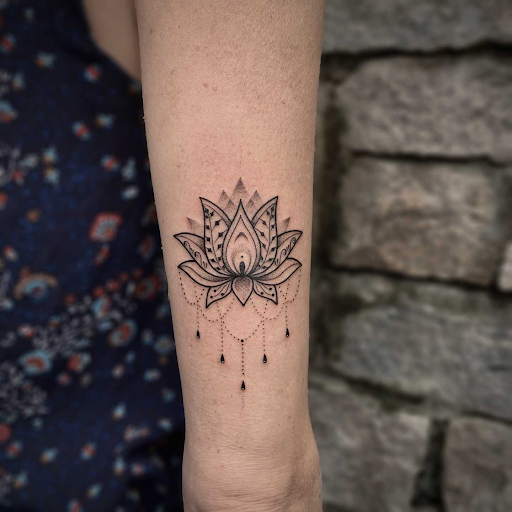 China: due to the lotus flower appearance, in Chinese culture, it's linked to the symbol of women's beauty and purity. The lotus here is seen as a sign of perfection, beauty, and harmony. You can also see that lotus is a huge source of inspiration for Chinese songs and poetry, even until modern life.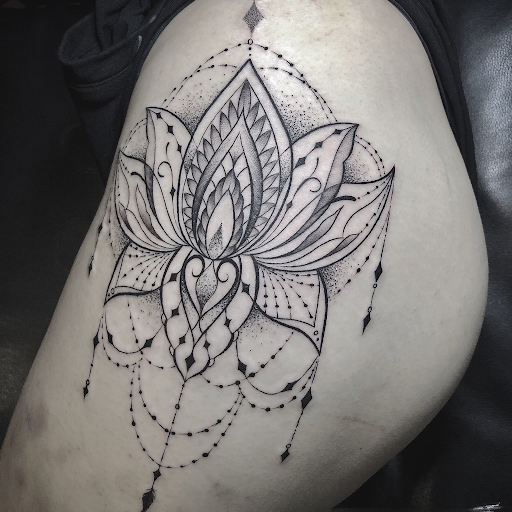 Western countries: influenced by the Egyptian idea of the lotus flower, in Western culture, people often think of this flower as the symbol of new beginning and rebirth. To them, the lotus also represents the true meaning of life.
2. Lotus flower tattoo meaning in colors
With this special flower, each color of the lotus has a significant meaning. Lotus flower tattoo's meaning is heavily influenced by these conceptions as well.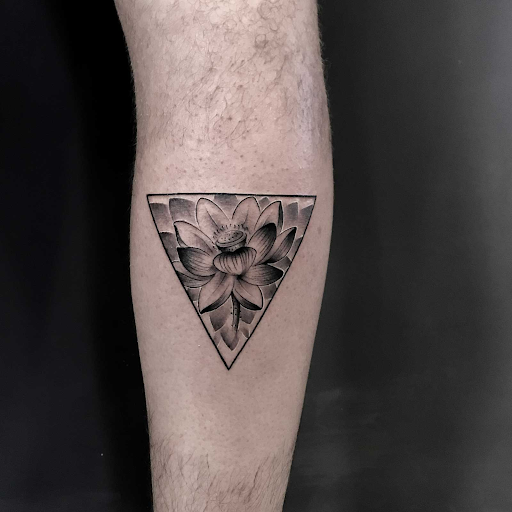 White lotus
White is the most brilliant and purest color above anything else. It represents purity and perfection. To be seen as a whole, a white lotus flower tattoo meaning is associated with the completeness of the soul.
Blue lotus
Blue lotus tattoo meaning often comes with intelligence and knowledge. When getting inked, the tattoo can bring light and pleasure to anyone having it. It also symbolizes something you have struggled to overcome in the past and a blue lotus is what reminds you of it.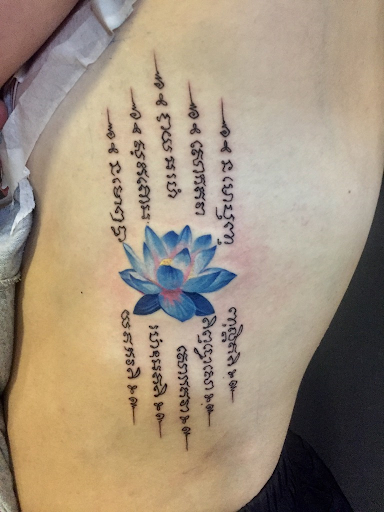 Red lotus
Red lotus flower tattoo meaning is mostly about love and passion. This is an incredible tattoo to show your passion for love and life. Good choice girls!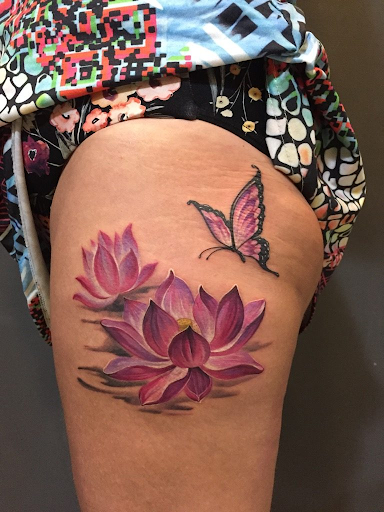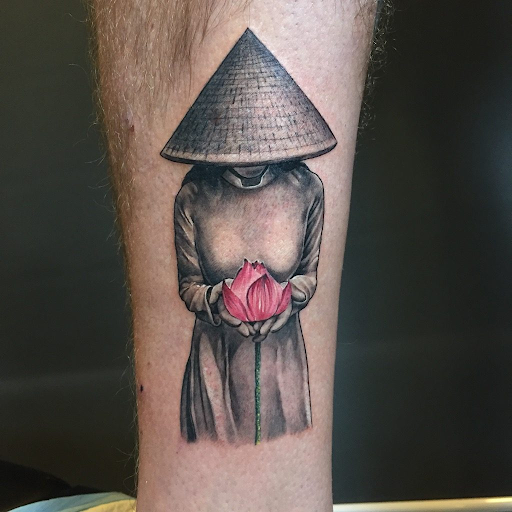 3. The best tattoo shop in Vietnam to get lotus tattoo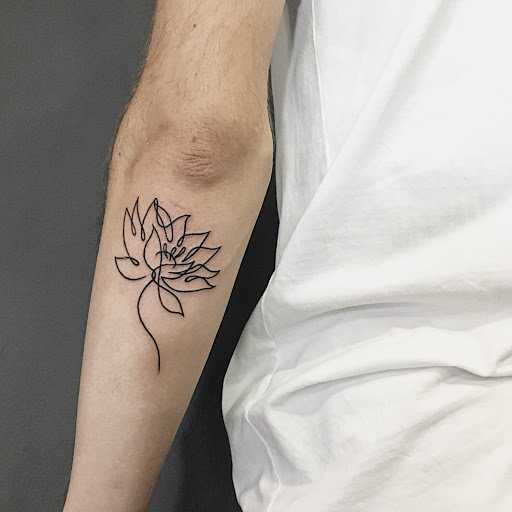 Vietnam is the hidden gem of tattoo in South East Asia and even the world. Here there are hundreds of tattoo shops ready to get your tattoo inked every day, but it's not easy to figure out which is the best one in town. Hanoi and Hoi An are the two best places to get your tattoo finished with 1984 Tattoo & Piercing Studios. High-quality, get your money worth and the result is absolutely incredible.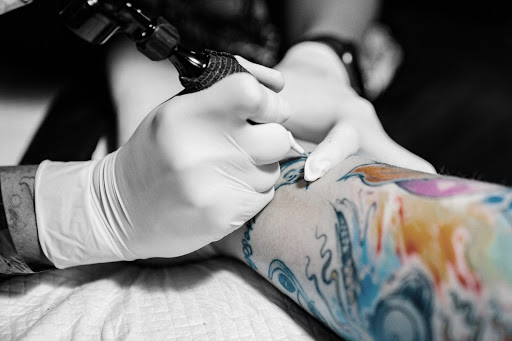 If you are around Ho Chi Minh City, check out the Bui Vien and De Tham street since some of the best tattoo shops are hidden in corners. Vietnam is blessed with amazing tattoo artists that are not only professional but super talented and cheerful as well. So next time when you're in Vietnam, don't forget to mark your way by a tattoo with us.
For more captivating stories about tattoos, feel free to explore our Blog. Additionally, you can check out our Facebook page for a variety of videos and images.