Compass tattoo design has long been the go-to design for most wanderers. Despite not using them in the modern, digital world, the meaning of compass tattoo stays. It made them famous for years and haven't seen to stop. Compass tattoo is a charming and robust artwork that conquers many tattoo lovers' hearts and minds and also us. But when it comes to the real definition, meaning, and design, it's hard to find an ultimate guide. But worry no more, we have gathered them up, so you don't have to. Let's get to it! 
Compass Tattoo Origin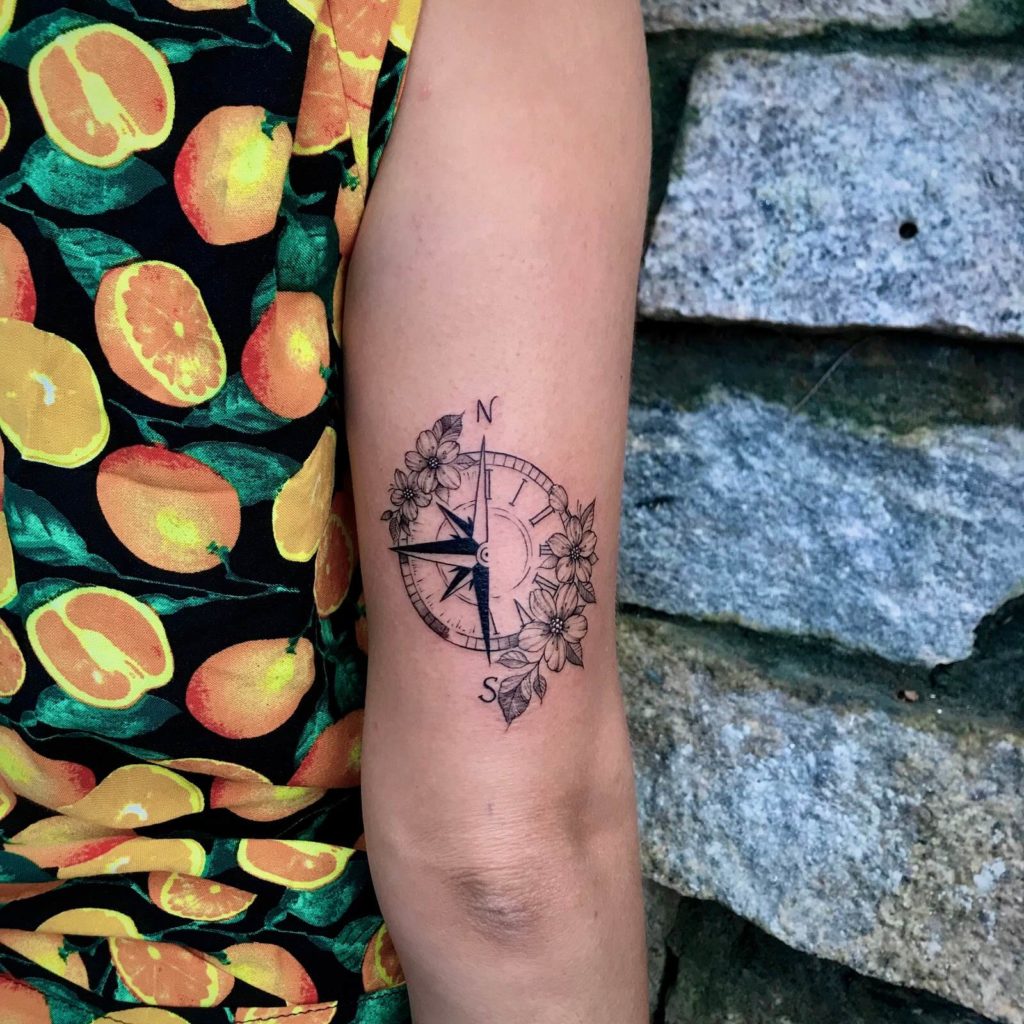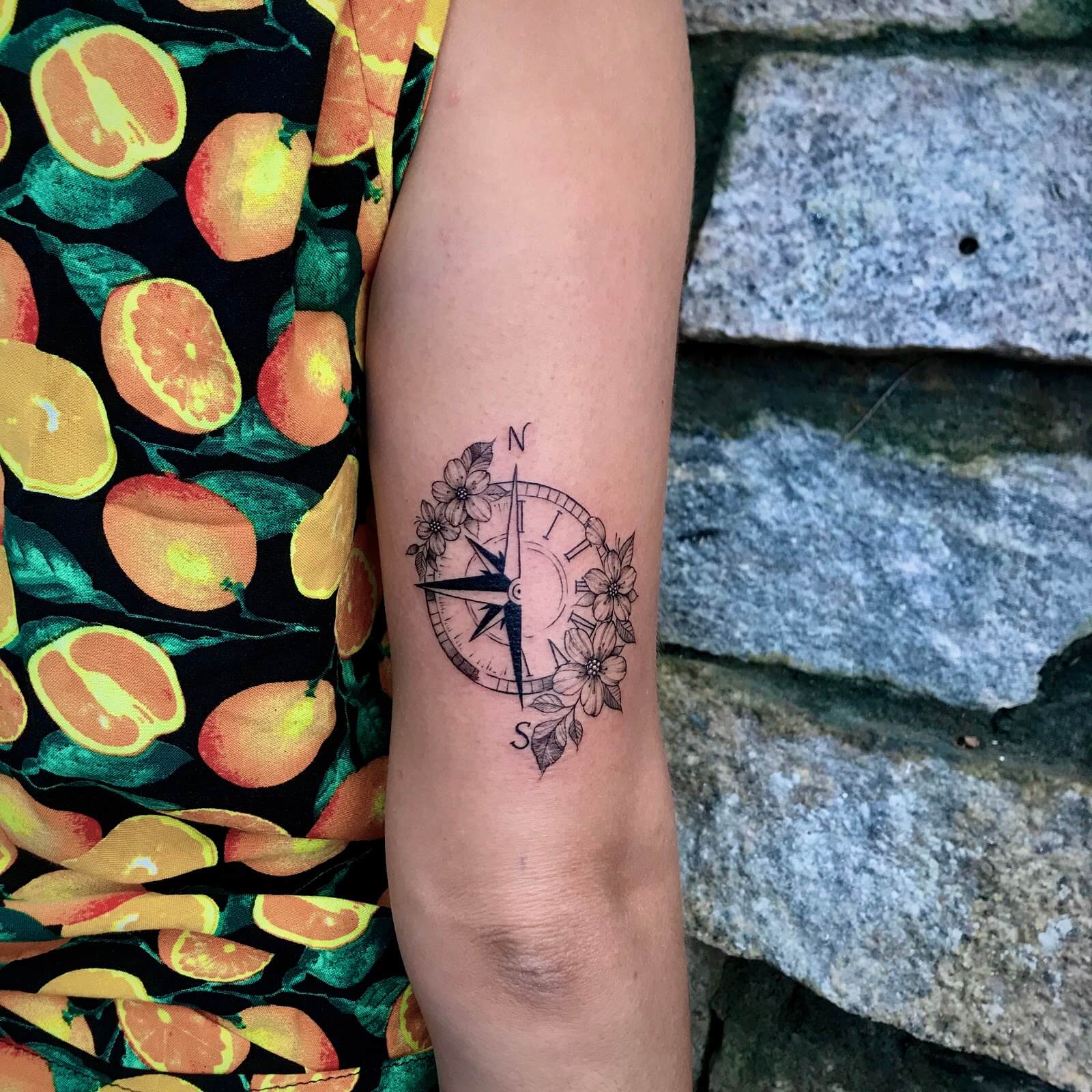 Hundred years ago, the compass tattoo was mainly for good luck. Although the compass itself worked as guidance, the tattoo meaning was different back then. Sailors believed that compass tattoos are for luck and protection on the journey. They hoped that this simple yet powerful design would bring them out of the water safe and sound. 
Meaning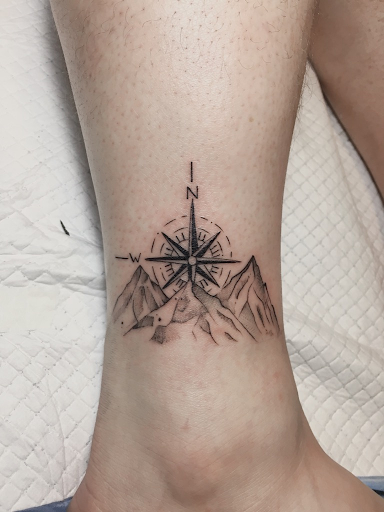 Besides the original meaning, modern compass tattoo meaning is very widespread. It depends on your preference to decide which suits you the most. Some of the most popular compass tattoo meanings are: 
Guidance: the compass is used to find the right direction, so the tattoo bears this beautiful symbol as well. Most people have their compass tattoo inked as they believed it would guide their life into the right, marvelous track.

Understanding: Compass, along with an old-school map, could help you locate yourself. So the compass tattoo represents the understanding of one's self in life, with goals, desires, and hopes.

Wanderer: The compass tattoo symbolized the love of exploring new places, new things in life. That's why nowadays many travel-lovers insist on having this beautiful design.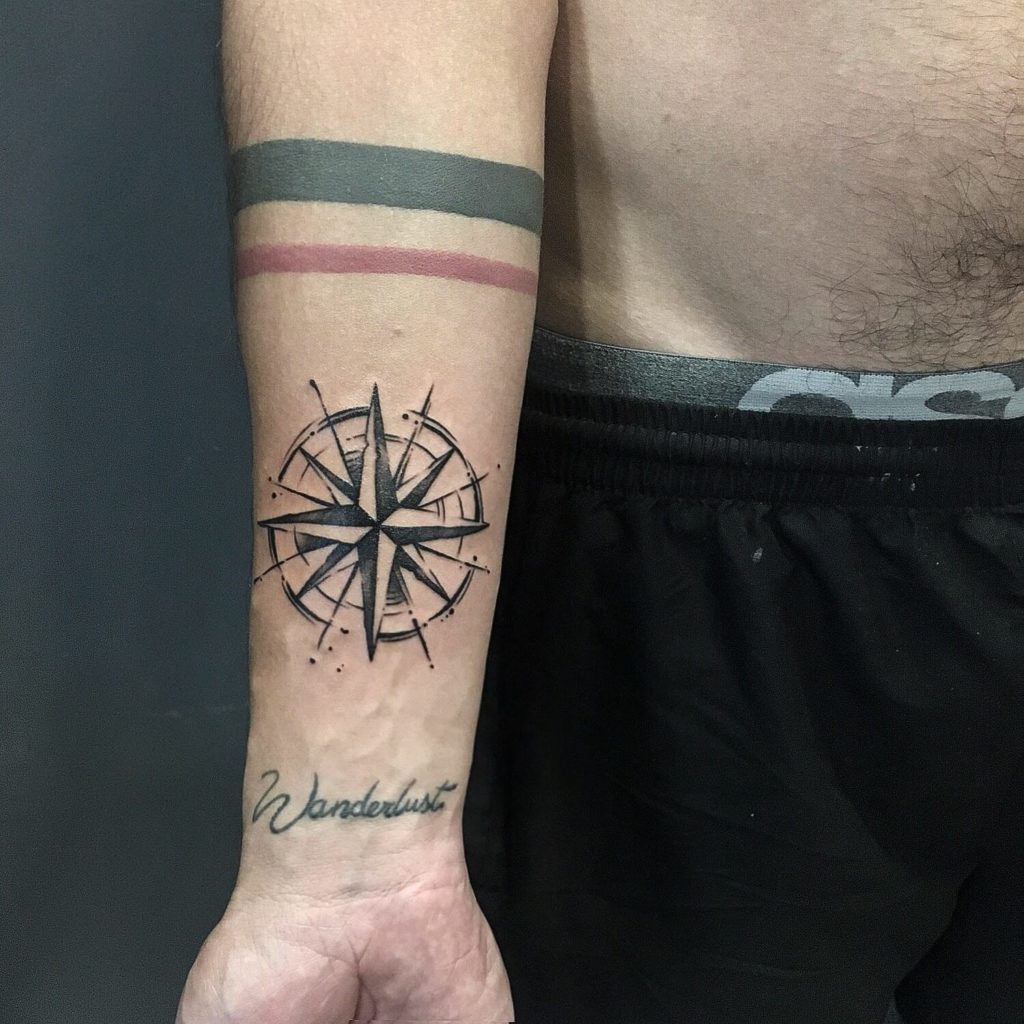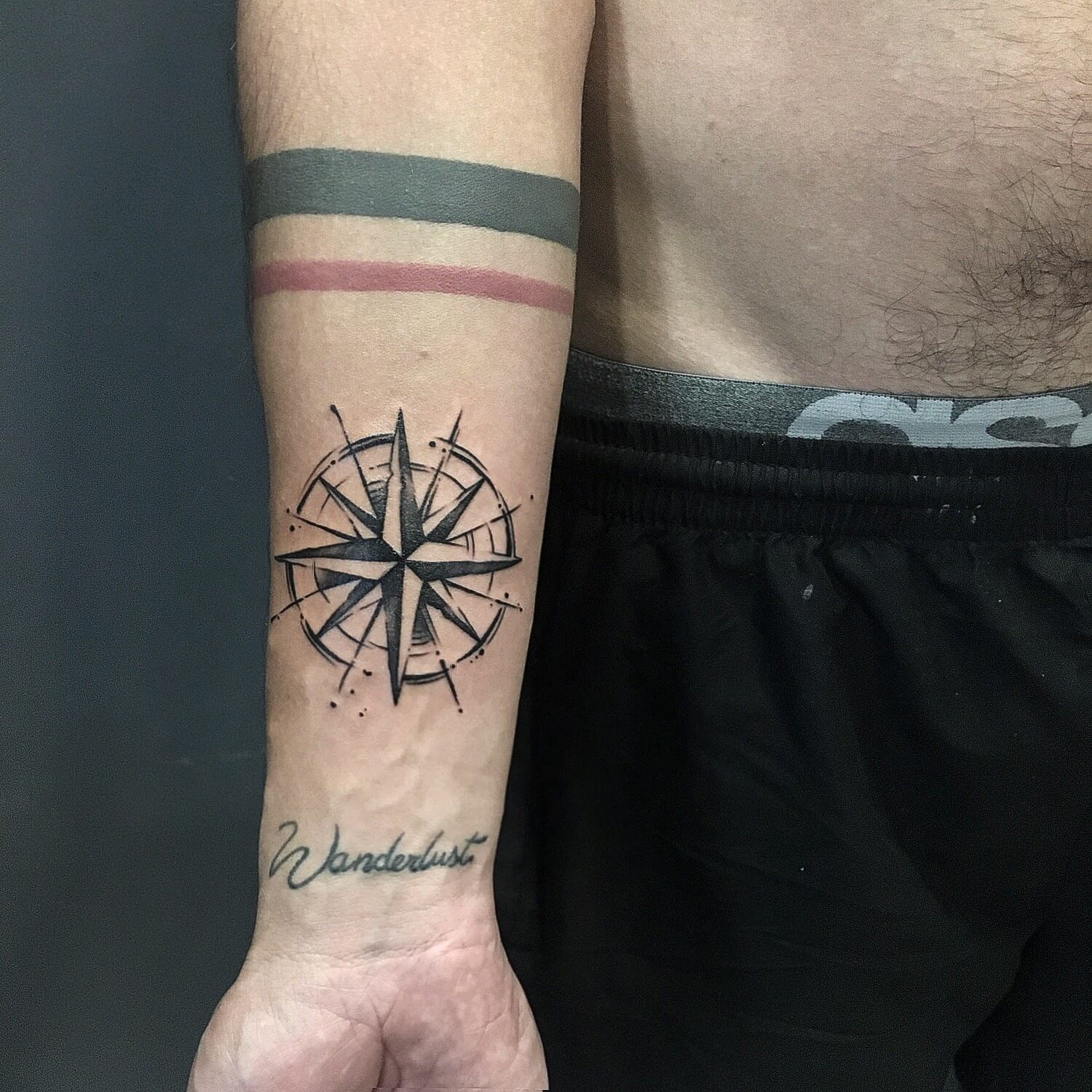 Dreams: Besides showing the roads and tracks, the compass tattoo can represent dreams and the desire to follow it. 

Faith: The compass needles are always facing North, which symbolizes faithful and constant heading towards home, family, and loved ones.

Protection and luck: Last but not least, the original meaning. Most explorers love this meaning the most. It works like a lucky charm for them while they're on their journey.
Combination And Design
Compass tattoo can be inked on their own. But if you want to make it pop or customize it a little bit to keep that aesthetic, here are some images that compass tattoos can go really well with.
First, most of the old-school tattoo design will pair the compass with ship, anchors, ropes, or roses to emphasize that original meaning and vibe. However, with modern travelers, it's refreshing to combine the compass with maps, globes, airplanes, or even passport stamps.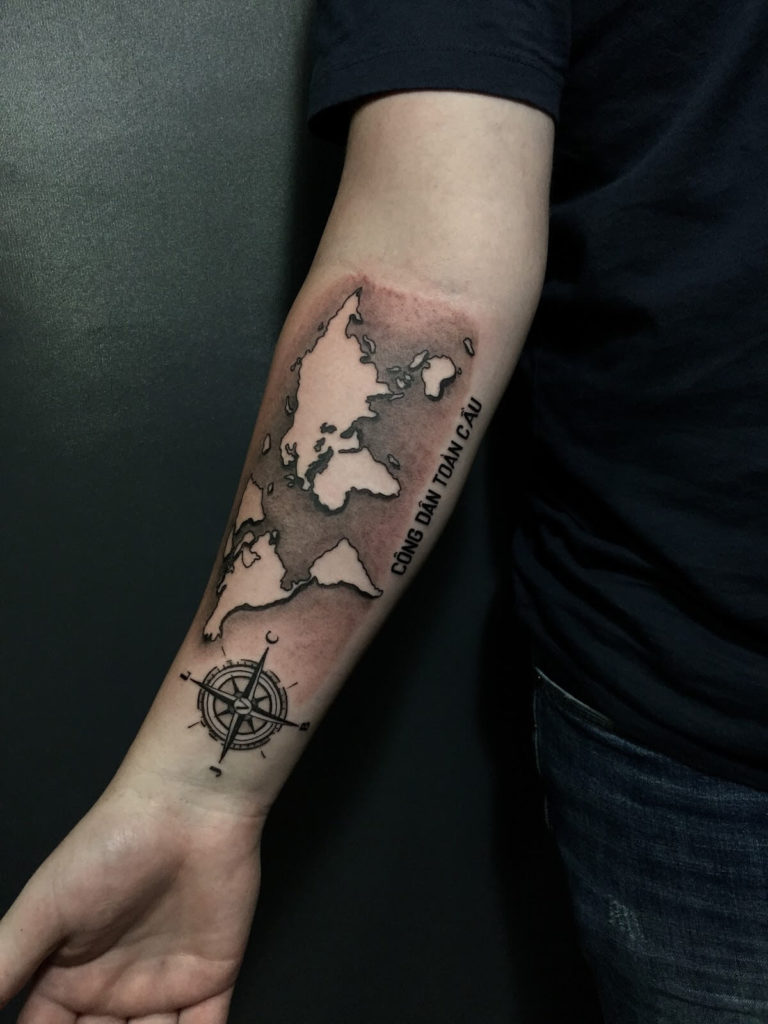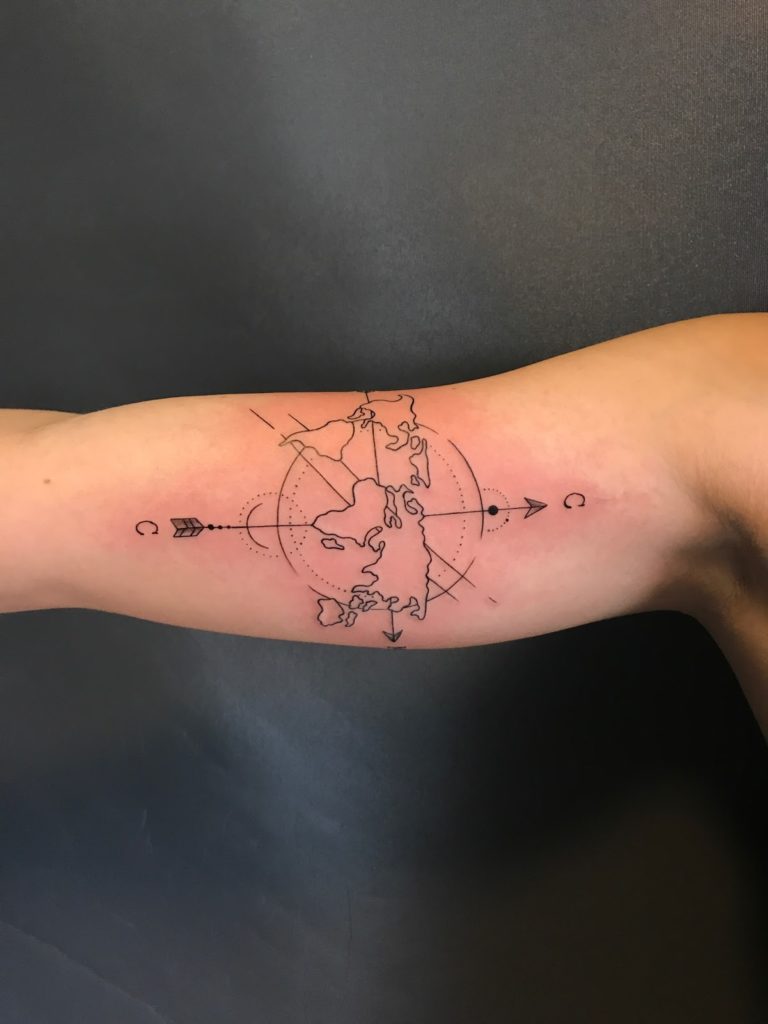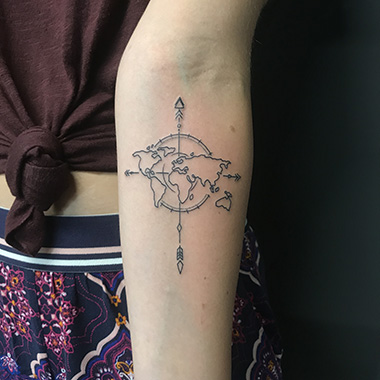 Animals, floral, or plants are also another subject that can go beautifully with the tattoo design. And on the meaning of faith, it's great to have the family signature or any images that are related to your loved ones associated with the compass tattoo.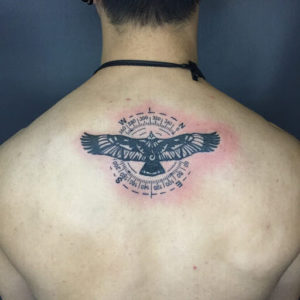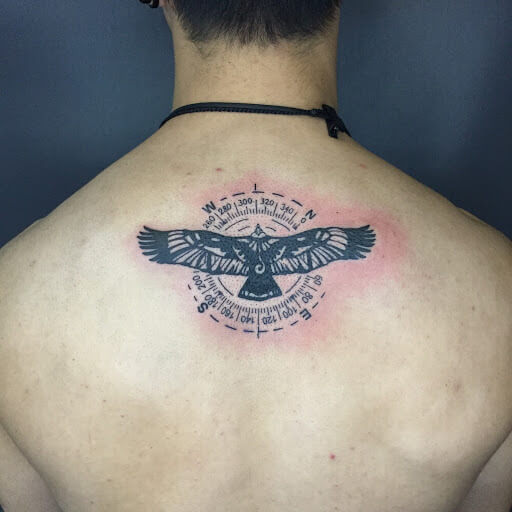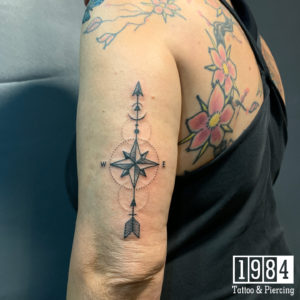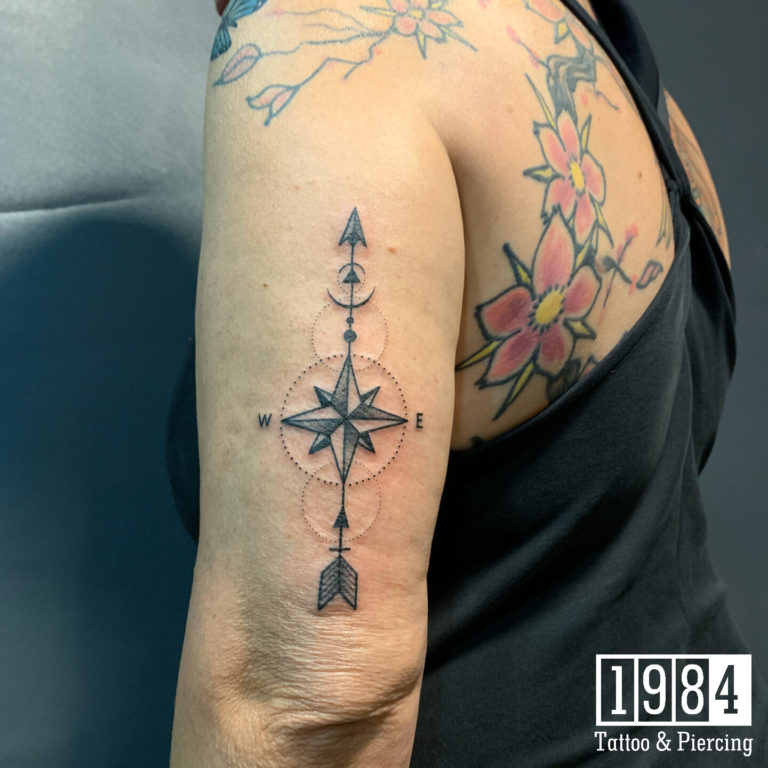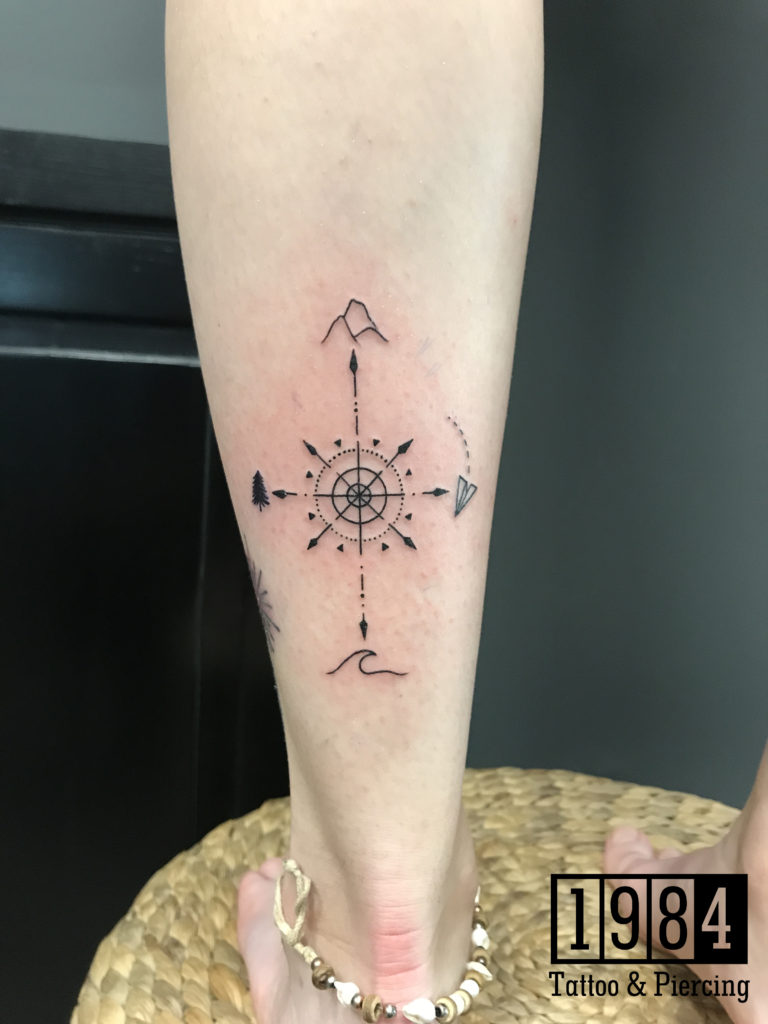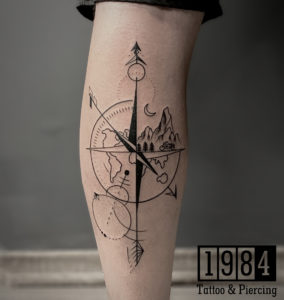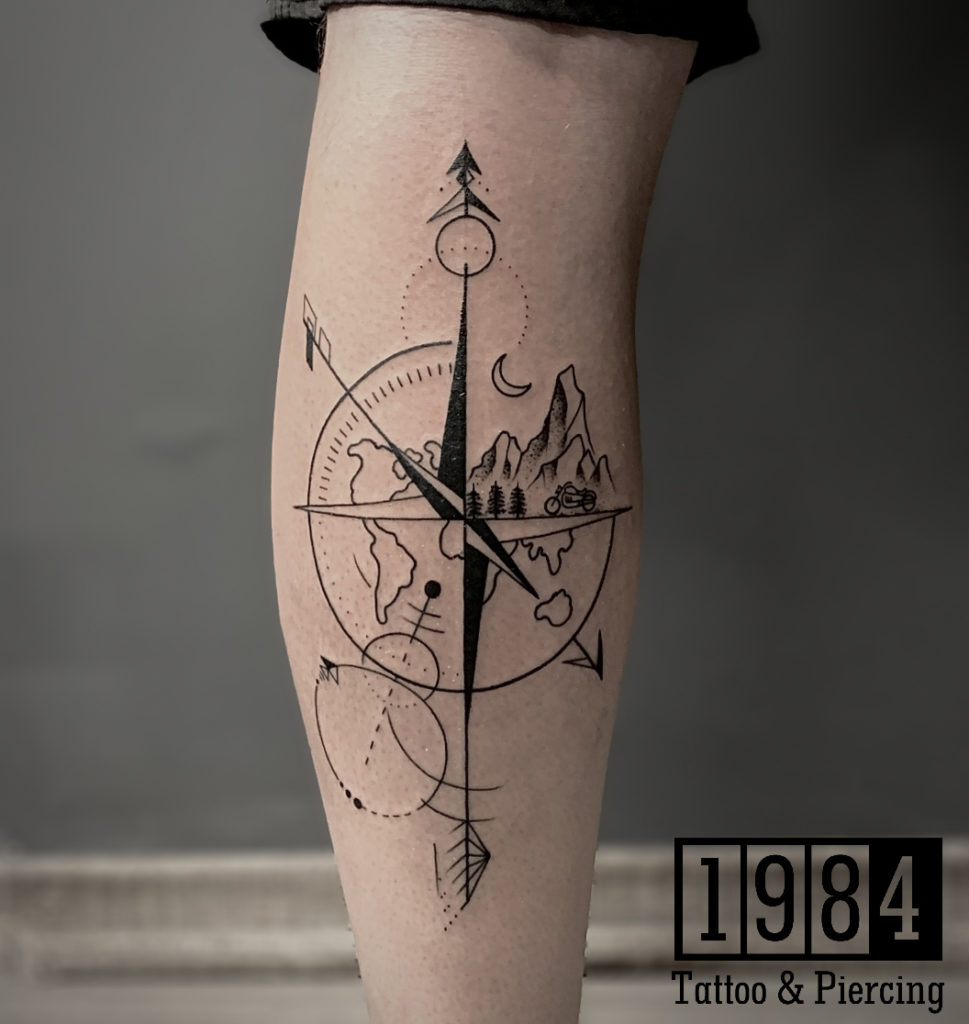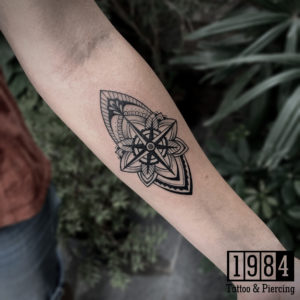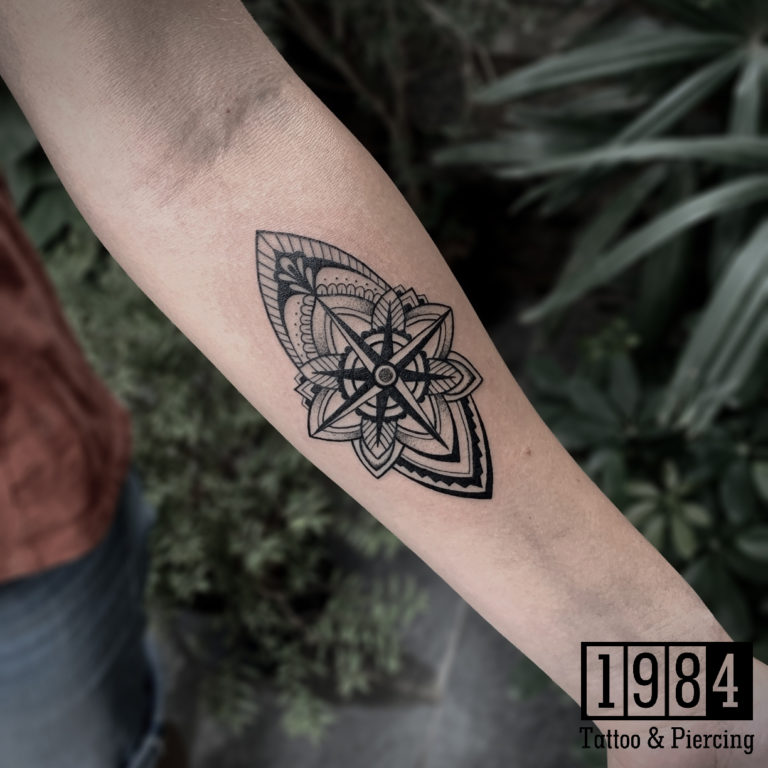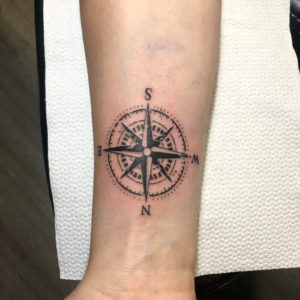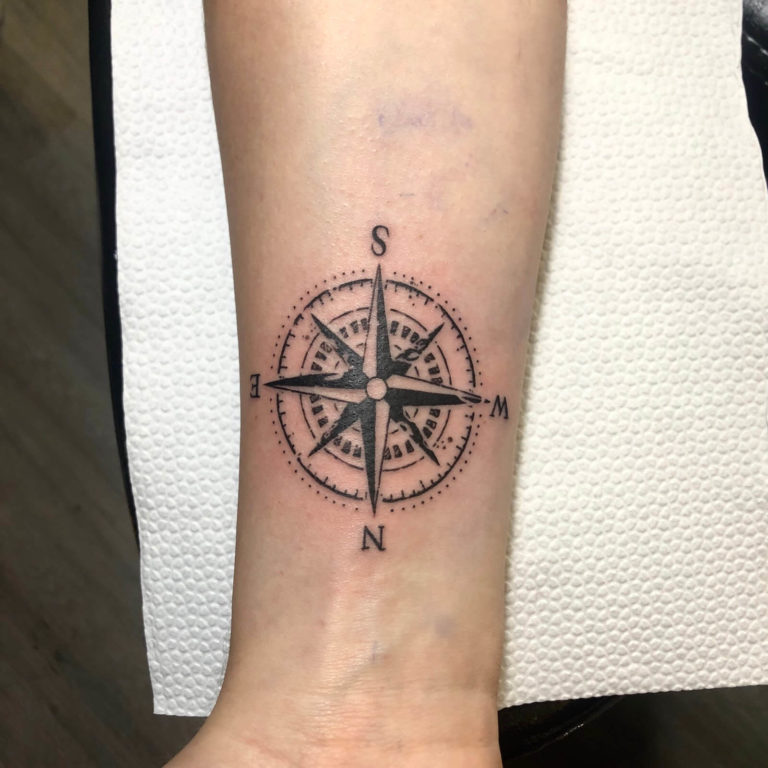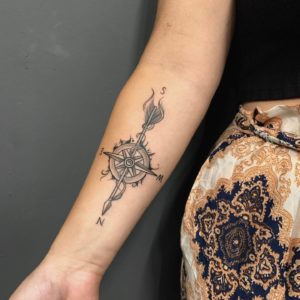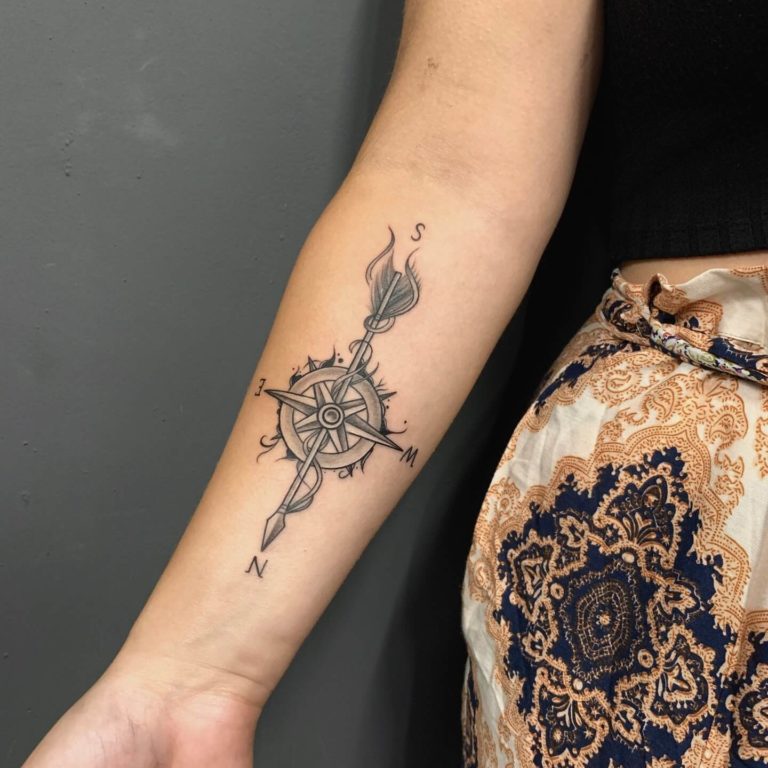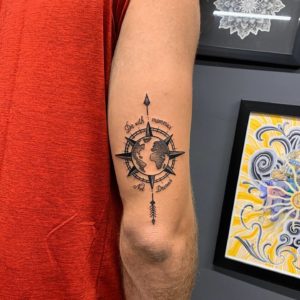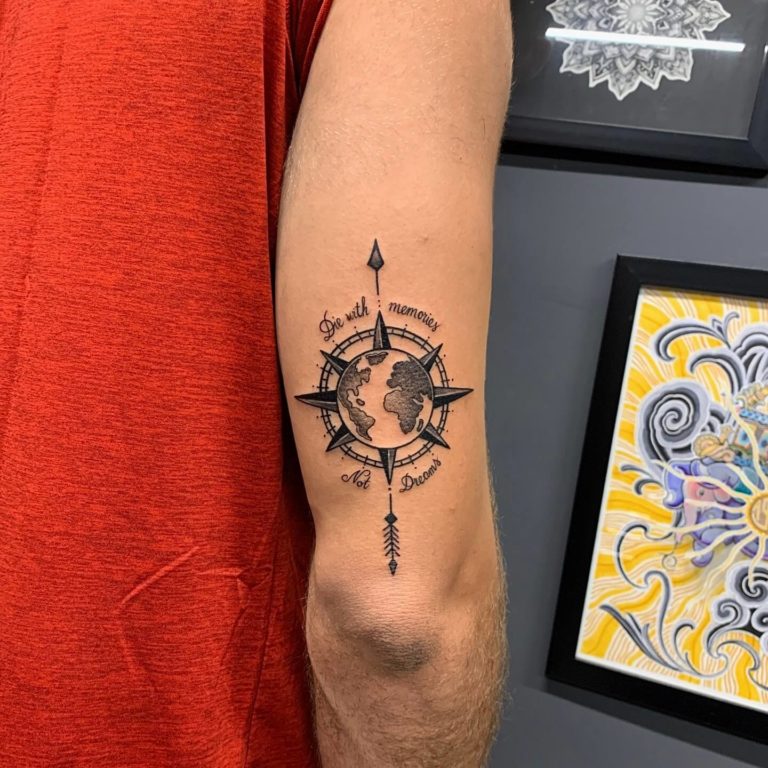 You can't go wrong with a compass tattoo. It's simple, meaningful, yet absolutely stunning. For more captivating stories about tattoos, feel free to explore our Blog. Additionally, you can check out our Facebook page for a variety of videos and images.