If you are looking for a timeless piece of the floral tattoo, we must say that nothing can compare with an outstanding, classic rose tattoo. These tattoos have a long and impressive history since the 30s, and without any doubt, it's just an excellent floral design for both men and women. However, have you ever heard about a rose tattoo meaning and what it represents? This article is all you'll ever need for your rose tattoos, no matter if it's your first or your 10th. Let's get into it! 
Meaning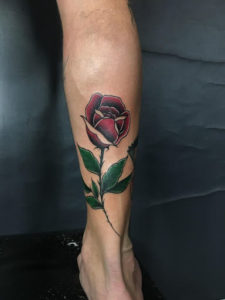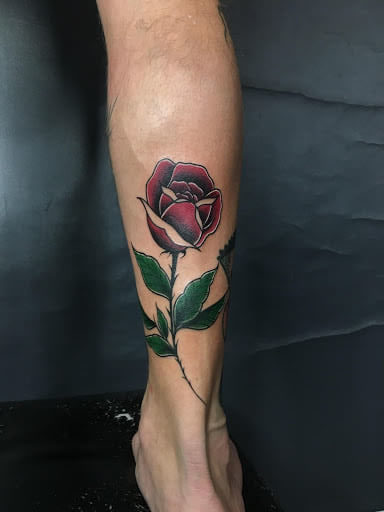 Roses are the symbol of love and passion, but is a rose tattoo just all about that? We must say that love and passion is not enough to express all the beautiful meaning of this tattoo. In fact, roses have many colors, and each of them represents a different meaning.
First, to mention, of course, is red roses. Red roses tattoo is related to true love, passion and sacrifice.
Pink rose tattoos will emphasize grace, gentle, genuine and elegant while coral roses are the symbol of a heart's desire. The yellow one is a fascinating image of friendship and modesty. If you're into purple roses, it means enchantment and attraction. Another attractive color is the black one; it's the symbol of darkness and secret love. 
Design
Now when you've had all the meanings of rose tattoo on hands, let's get into the design. Down here are some beautiful designs that are suitable for both men and women.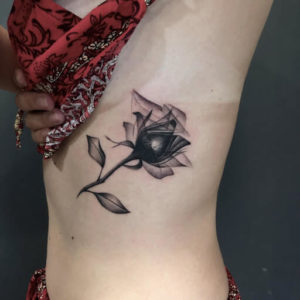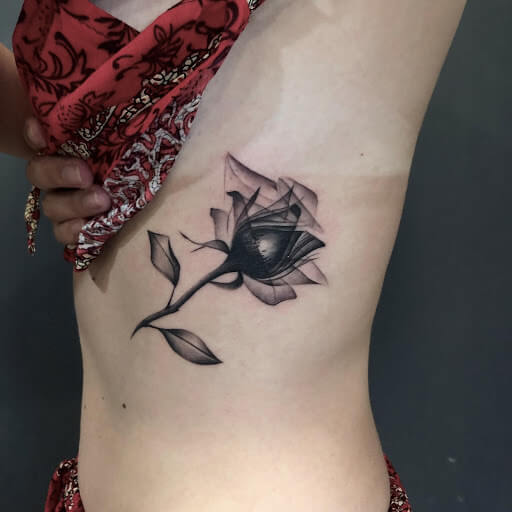 Start with a beautiful flower tattoo abstract. This is a gorgeous design for women, creating the feeling of mysterious yet feminine and impressive.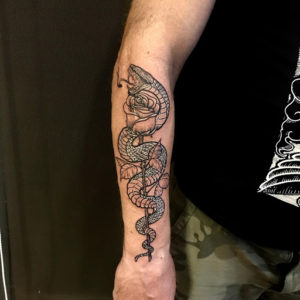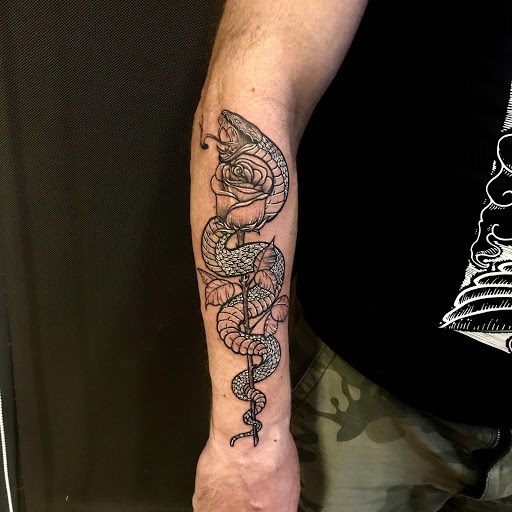 Next up is a rose tattoo for men, with a combination of rose and snake. This is a fabulously masculine and robust design that emphasizes intelligence and love.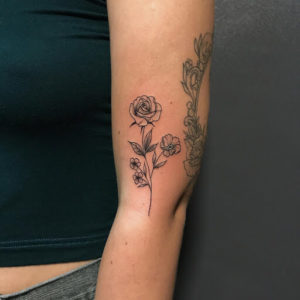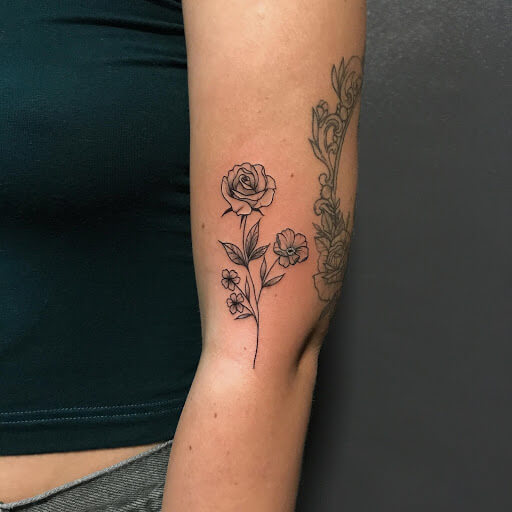 This medium-sized tattoo with simple and elegant design is some of the most suitable for young ladies. It creates an exciting and gorgeous image while carrying all features of this beautiful tattoo.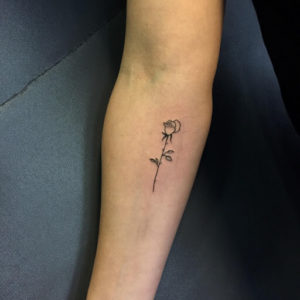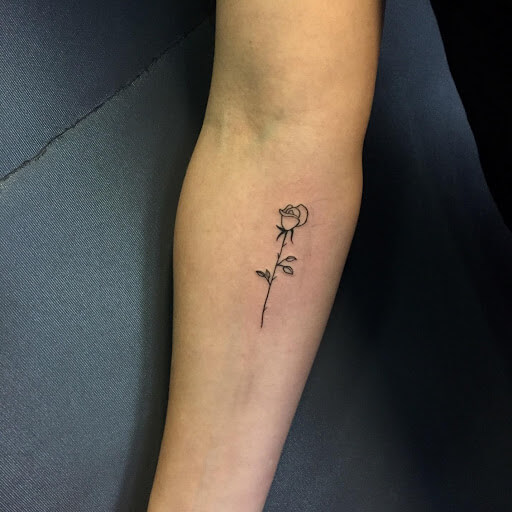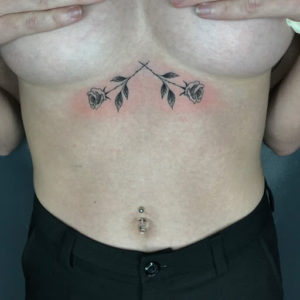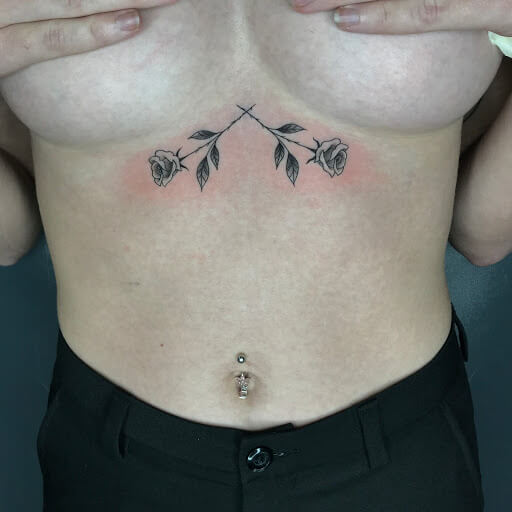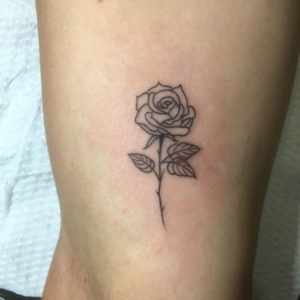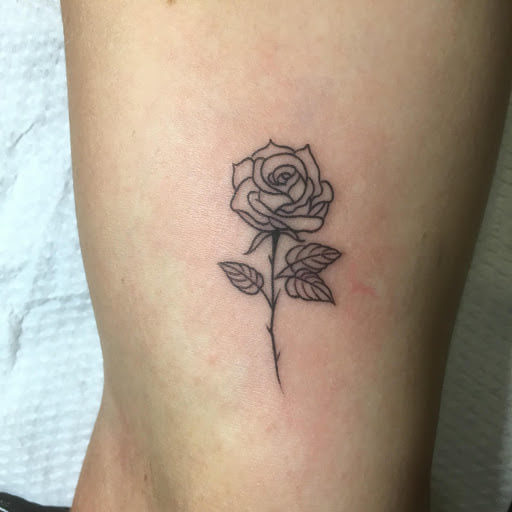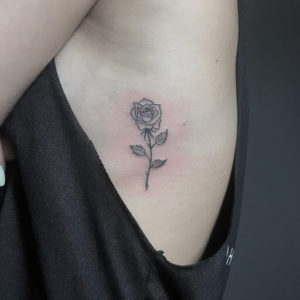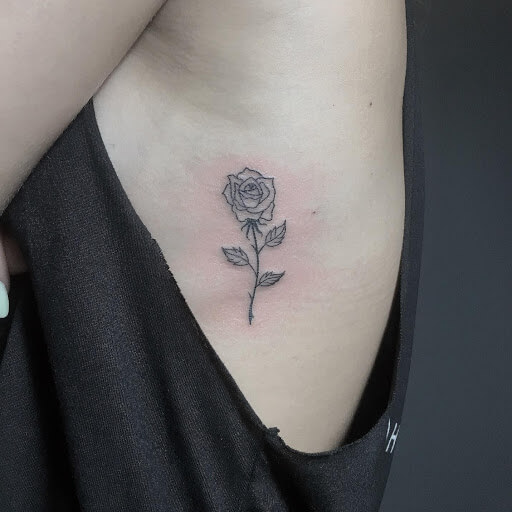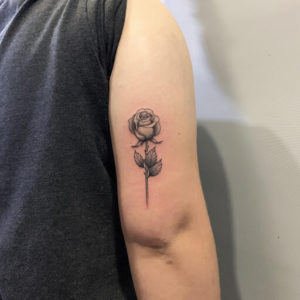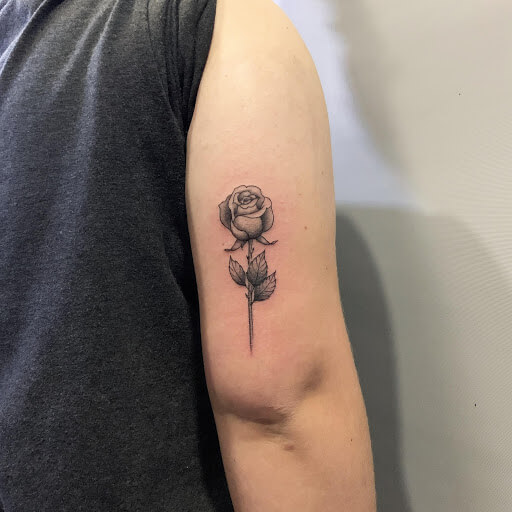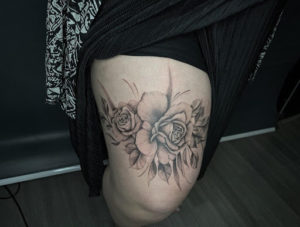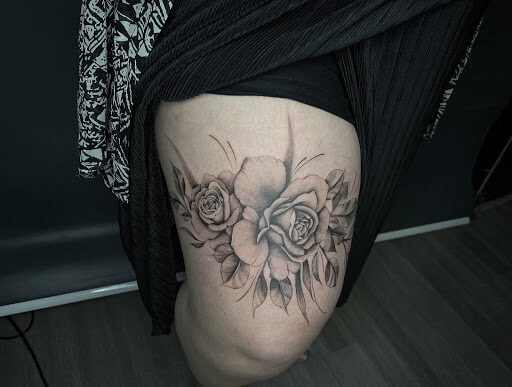 The upper-thighs is the perfect spot for large rose tattoos. It's just genuinely attractive and impressive. The design will be fantastic to be inked on both men and women even though it's a rose tattoo.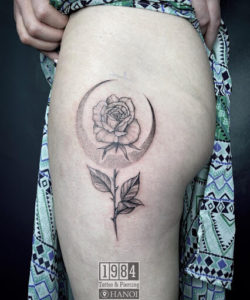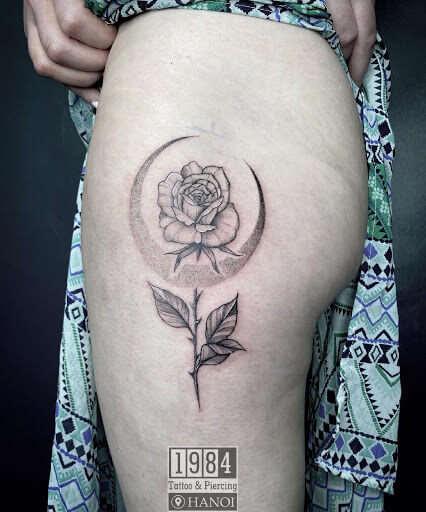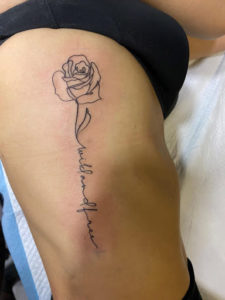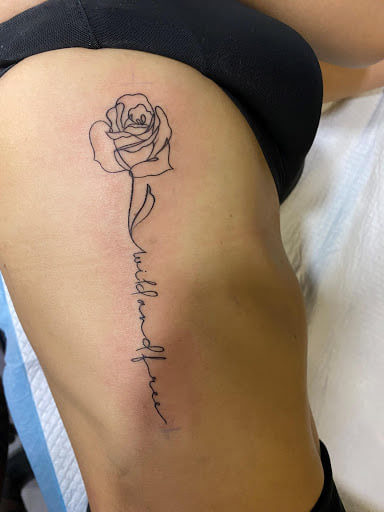 A single-line tattoo is one of the hottest trends at the moment, so why not combining it with a rose tattoo? This artwork is just simply the definition of elegant and delicate.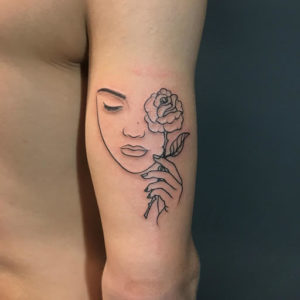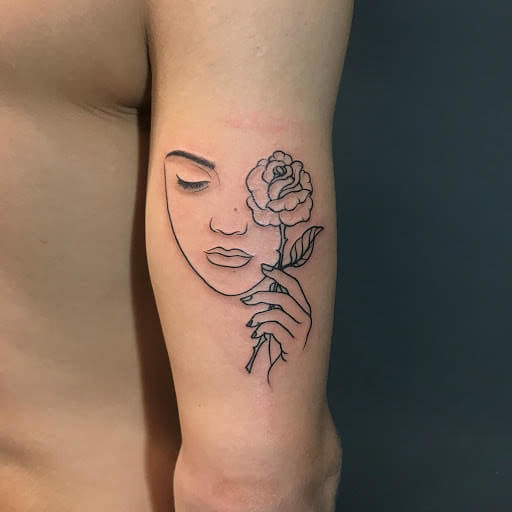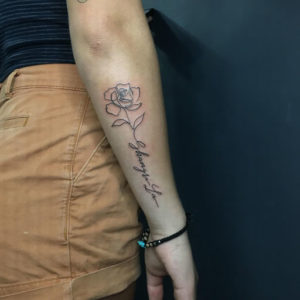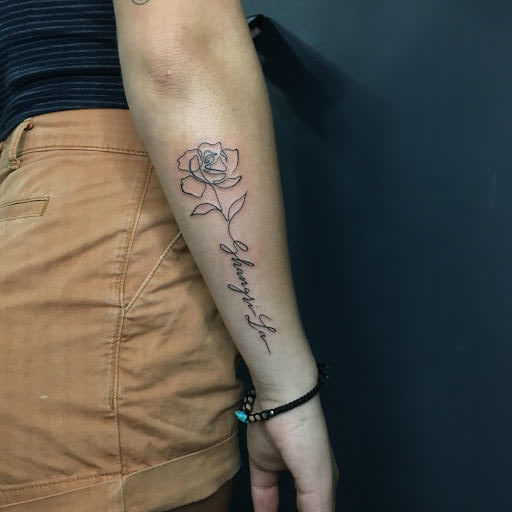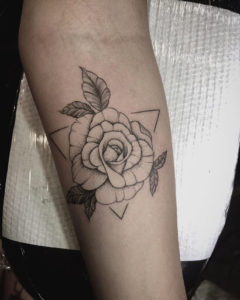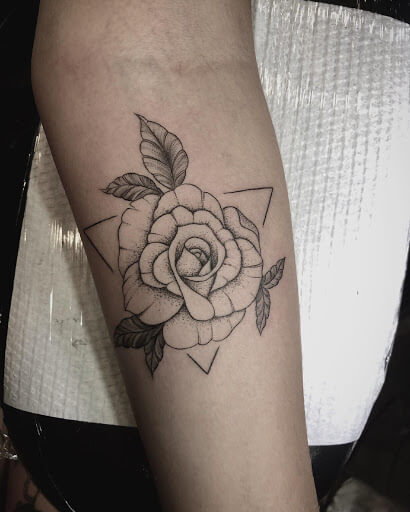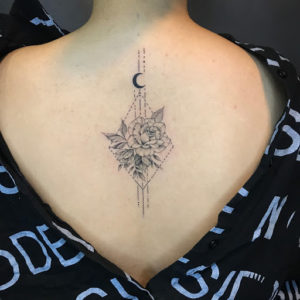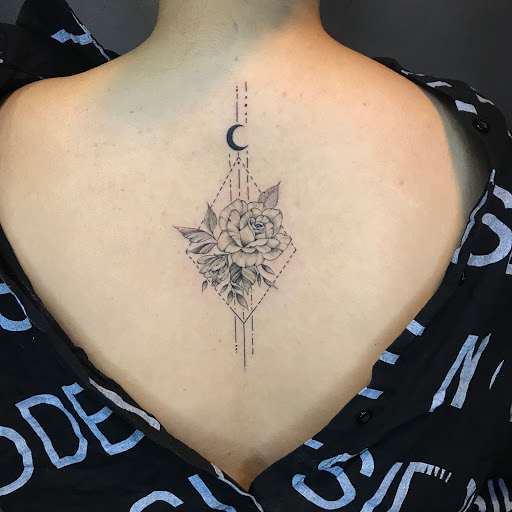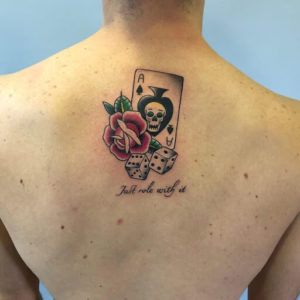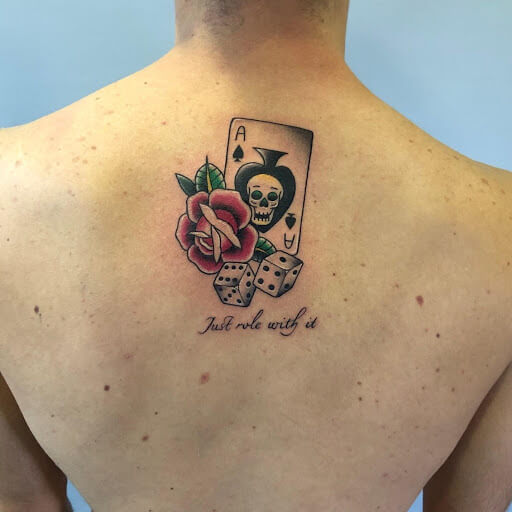 Traditional style rose tattoo is the iconic image that has a strong connection with sailors. They used to be the design that most sailors chose to remind them of their wife or girlfriend. Many years later, the design is still preferred by many people. Traditional rose tattoos are getting back to the track of top tattoo design of the year.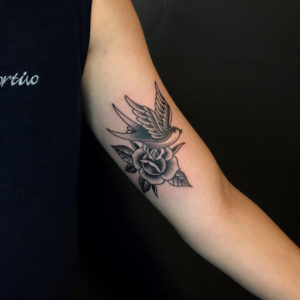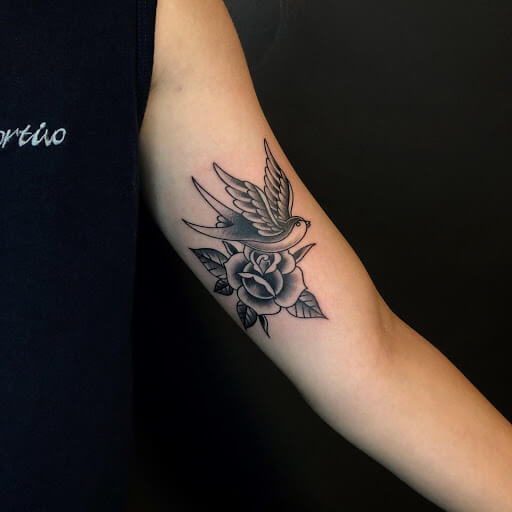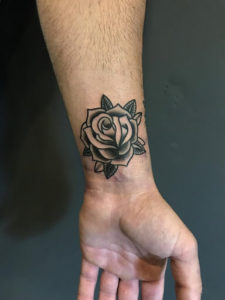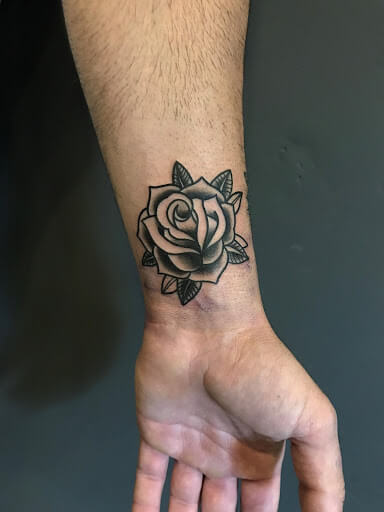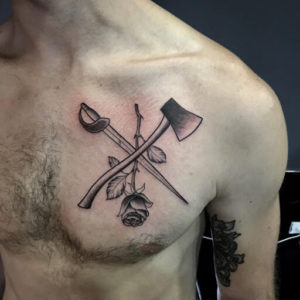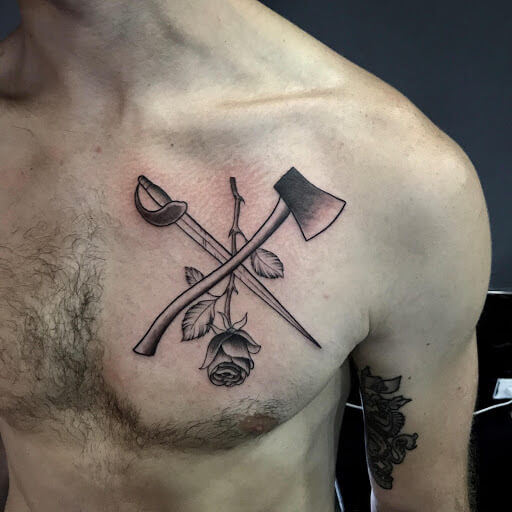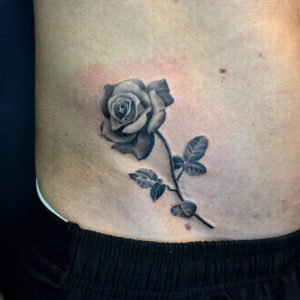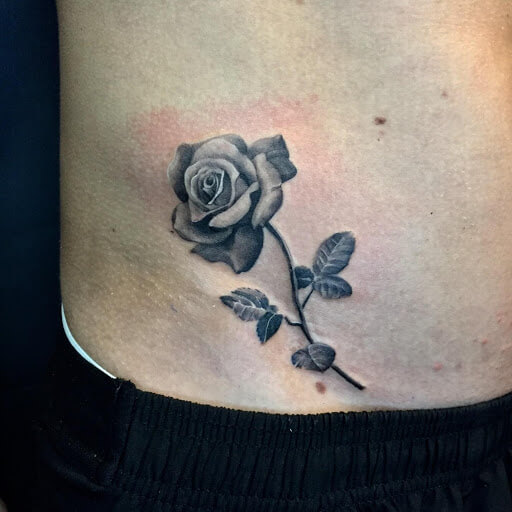 And last but not least, without any doubt, a realistic rose tattoo is just the best. Impressive, straight forward and indicating the real image of the magnificent rose, a realistic tattoo has always been the style that both men and women can rock and love.