Whether big or small, the chest is still an ideal location for your tattoo. When it comes to chest tattoos for women, the design can be much more elegant and versatile, depending on how you want the design to be. If you are looking for inspirational ideas of chest tattoos for women, you've come to the right place.
1. Mini chest tattoos for women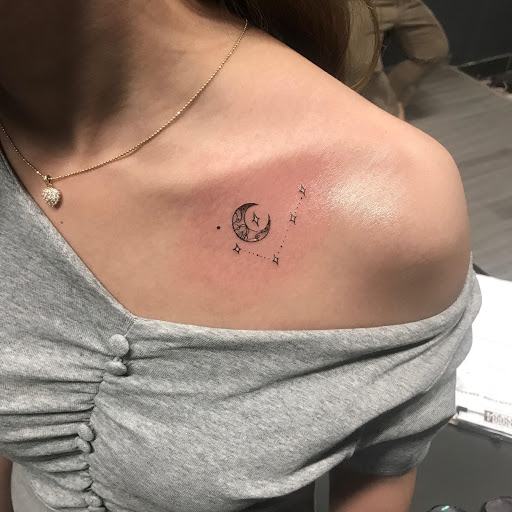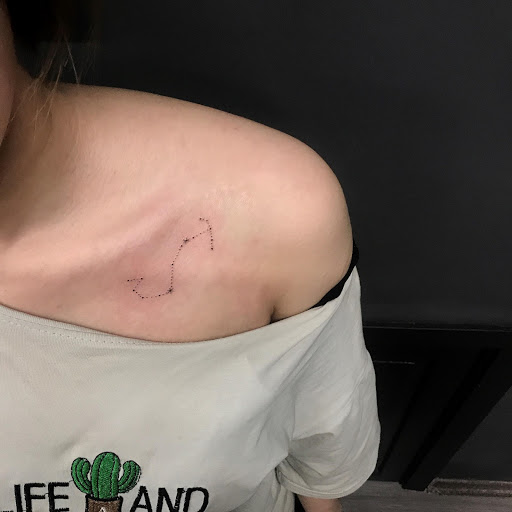 Yes, whenever you hear the words "chest tattoos", you might end up thinking about large, whole-chest covered tattoos. But believe us, chest tattoos for girls are just anything that you want, including mini and cute tattoos, especially if you don't want too much ink. Therefore you can be creative with your design and don't have to worry about looking any less feminine. Mini tattoos consist of a wide range of styles and designs, from minimal ones, fine lines and even to realism tattoos. Chest tattoos for women are statement fashion pieces that are super trendy in recent years.
2. Under chest tattoos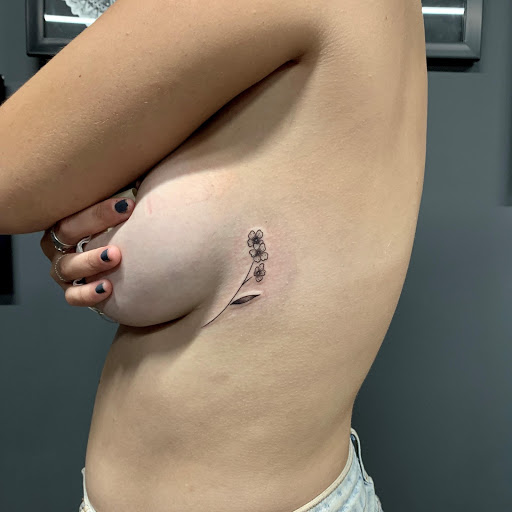 Or as some artists may call it underboobs tattoos, this type of tattoo is a great way to secretly showcase your ink, no matter what size it is.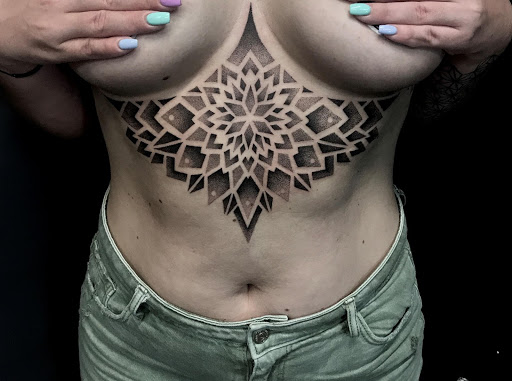 When you're asking your tattoo artist to make a custom design of under chest tattoo for women, remember that it will be wonderful if the design follows the curve of your chest. The result will be absolutely sexy and fantastic. The most common styles for under chest tattoos for women are mandala or blackwork.
3. Quote tattoos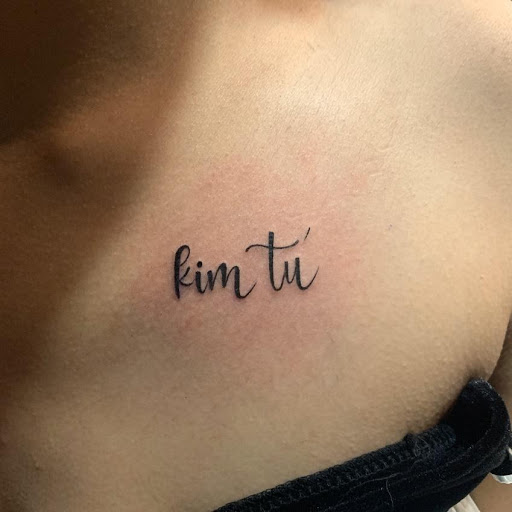 Chest tattoo can give you an extremely feminine look if choosing the right position and design. With quote tattoos on chest, it's best to be placed somewhere between your collarbone and shoulder for fine line lettering. With bigger and bolder chest tattoos, it should be inked in the center.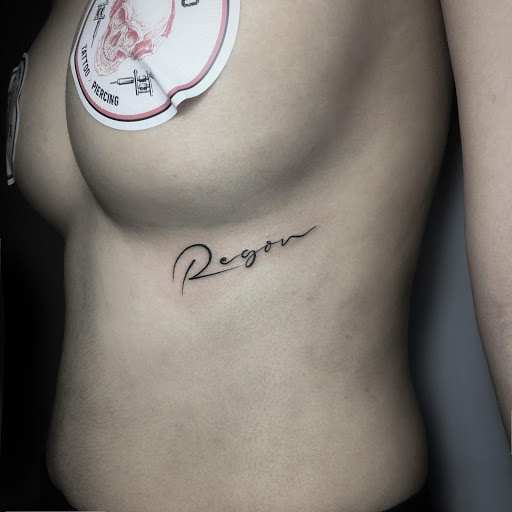 4. Floral chest tattoos for girls
Flowers are often considered an elegant and cute tattoo design. Each kind of flower will be a sign that represents your personality and thoughts, so if you're down to this design, we sure you'll achieve nothing other than a gorgeous look. In fact, floral tattoos is a genius design for girls tattoos since it can be placed anywhere, no matter it's under the chest, near the collarbone and so on.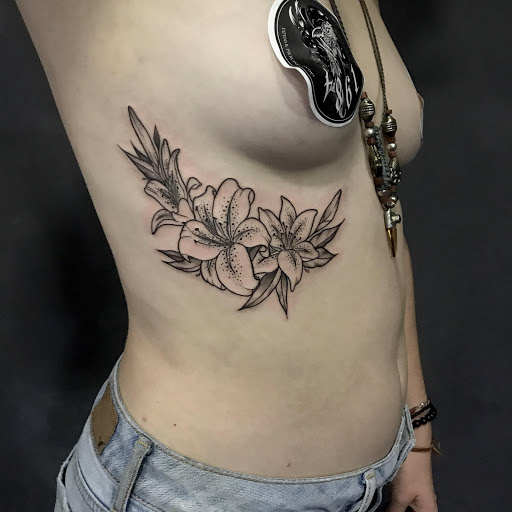 5. Watercolor chest tattoos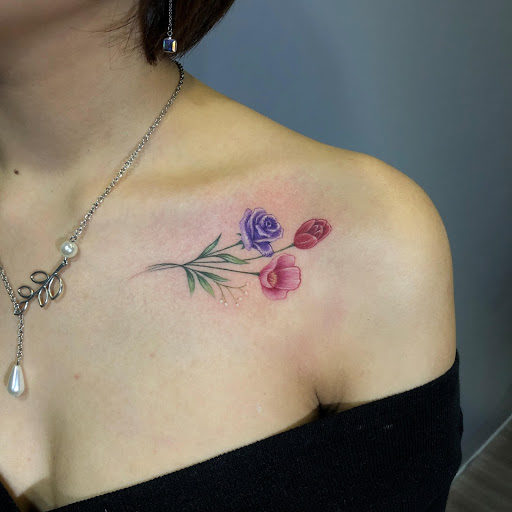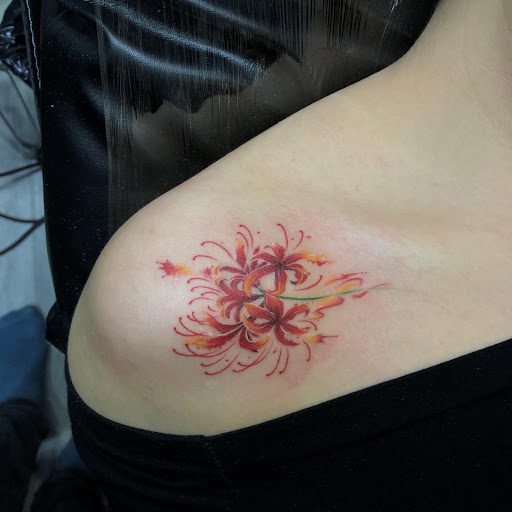 What is sweeter than a delightful watercolor chest tattoo for girls? Chest tattoos don't have to be all black, adding some color to create contrast will make your tattoo stand out so much more. You can even go for another step to make it realistic or 3D tattoos. We know people would be impressed seeing your chest tattoos, ladies.
6. Geometric tattoos
A geometric tattoo is a timeless piece, and we sure nothing can compare to the charm of a geometric chest tattoo. This style uses mostly lines, shapes and dots to create the artwork, which makes a great contrast to the tender and girly side of the position. This style will make you feel powerful, strong but glamorous at the same time.