Traditional style tattoos have been well-known for a long long time and there are great reasons behind it. It's famous for its iconic design with bold black lines wrapped up artwork and vibrant colors. By having a traditional tattoo inked on the skin, we're not only honoring the long historical point of this art style but also carrying a  fantastic symbolic value tattoo with us through times and times. Here is our collection of traditional style tattoos that you could have a good look at whenever you need inspiration for your next traditional tattoo.
1.

Traditional style tattoo

Traditional style, which is also known as American traditional tattoo, is most famous for its iconic features. Come with bold and clear black outlines, vivid colors and impressive design, traditional style tattoo is the timeless art piece that has been rocking up the tattoo industry for decades. It's hard to go wrong with a traditional tattoo, whether you're sticking to the authentic design or switching to artwork of your own. This genre can also be inked as a unique "patchwork" sleeve and we're sure that it will look really dope on the body.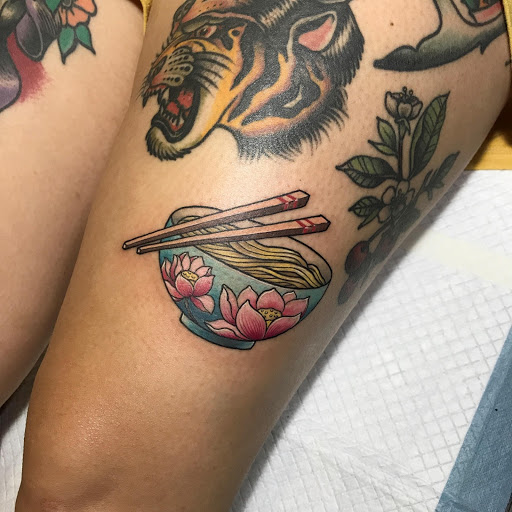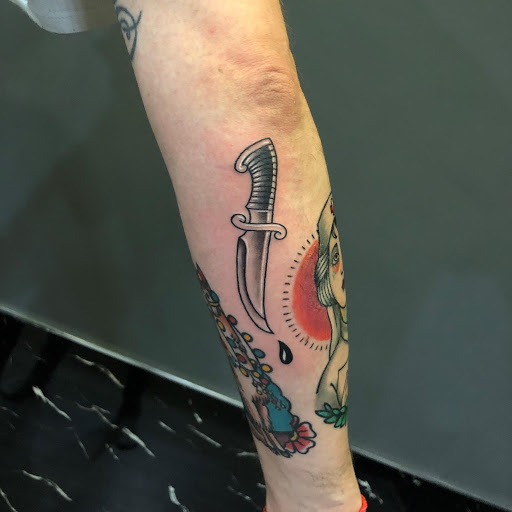 2. Ship tattoo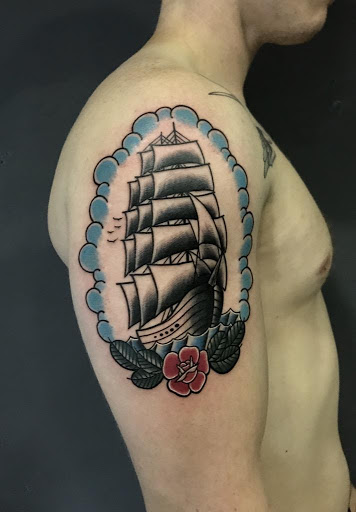 The ship is a big part of the American sailor's life since it represents freedom and adventures. Sailors are natural explorers and nothing could impress their characteristic and unique personality better than their biggest tool. Ship and sailors have a strong connection with each other, it's their home, their friend and also their love of traveling, exploration, and nature. So it's genuine that ship is an iconic art piece when it comes to traditional style tattoo.
3. Anchor traditional style tattoo
Just like the ship, the anchor also has a close relationship with sailors and traditional style tattoos. The anchors bear a great meaning among other designs. Not only to prevent the ship from drifting away, but anchors also mean stability and royalty.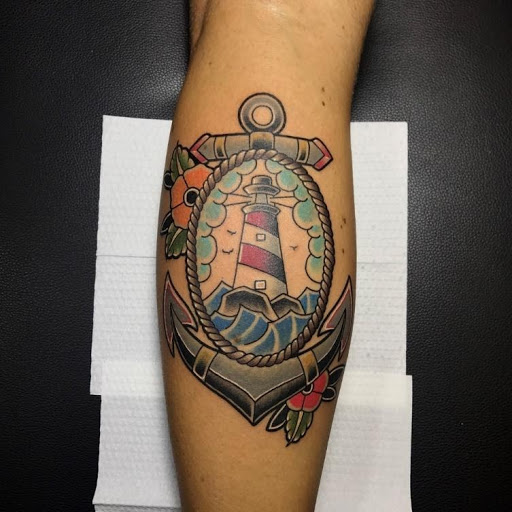 Anchors in traditional style tattoos are often paired with other artwork such as roses, ropes or swallow and banners of quotes to express love. This is one of the most popular designs of traditional style tattoos.
4. Roses tattoo
Roses tattoo is a lovely and feminine feature of traditional style tattoo. According to Greek mythology, the rose was the symbol of Aphrodite, the Goddess of Beauty. That's why when it comes to tattooing in traditional style, roses mean love and beauty and are often used to remind of one's wife or lover.
Roses tattoos are popular with women as well. Roses traditional style tattoo is often going along with other subjects to create a complete concept.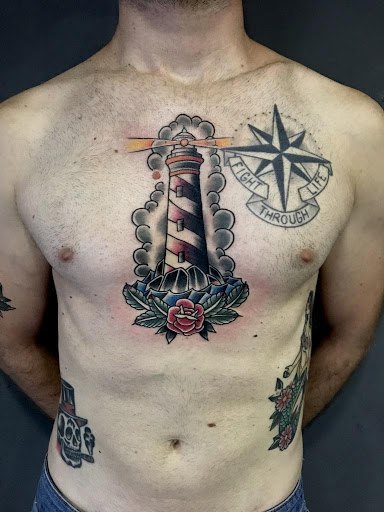 5. Skull tattoo
In contrast to what people might think when seeing a skull tattoo, this design simply symbolizes life. When you have a skull tattoo, you're committing it til the rest of your life fearlessly. The tattoo highlights the attitude of YOLO – you only live once and the bravery to conquer everything in life. 
With nothing referring to death, these skull tattoos also mean the circulation of life and infinite nature.
For more captivating stories about tattoos, feel free to explore our Blog. Additionally, you can check out our Facebook page for a variety of videos and images.